10 things you must know about working holiday visas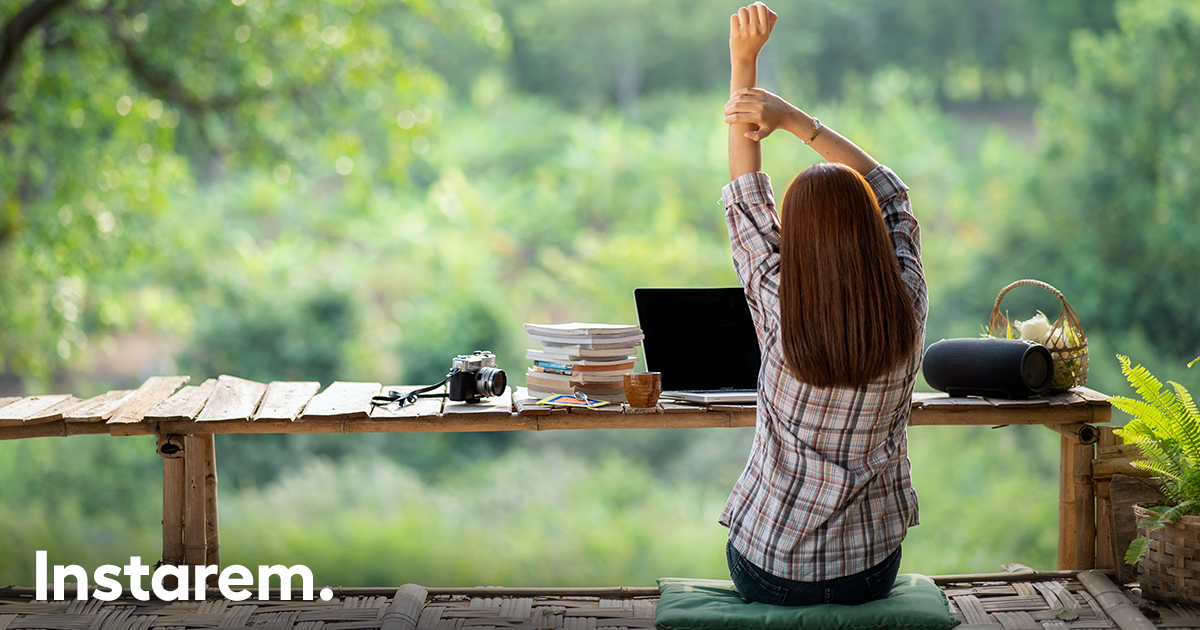 As if graduating from school wasn't daunting enough, then comes the fun part: adulting. What could be more terrifying than this word? But wait – there might be a solution for those determined not to take the traditional trek into full-time employment. Instead, why not go in full holiday mode and get a work holiday visa?
Now you can use your youth to your advantage and travel while you work so this gap year doesn't have to drain your pocket – or imagination! You get the best of both worlds: world exploration and bringing in an income. So what are you waiting for? Let's jump right in and explore all the details!
What is a working holiday visa (WHV)?
Fancy exploring different cultures and seeing the world, but don't want to take out a loan? Don't worry, a working holiday visa is here to save the day! This hybrid of work and wanderlust allows you to live in another country for extended periods of time, while also paying your way with an open work permit.
With its multiple benefits, this type of visa is like having your cake and eating it too – quite literally if you're lucky enough to get a job in the culinary arts. So next time you're planning a trip abroad, forget about minting money for months prior; just apply for a working holiday visa and appreciate both sides of a foreign adventure.
What can you do with a working holiday visa?
Believe it or not, the notorious working holiday visa has an amazing concept…running away and at the same time really making something of it!
Surprising as it may be, this misunderstood document can actually exist for a greater purpose than merely shirking responsibility. In fact, there are a plethora of opportunities that come along with obtaining one of these visas.
Study
Whet your appetite for exploration and still get some learning in too. But remember: if those long-term study ambitions are calling out to you, then it's time to upgrade from an explorer's license to a student visa – because short trips won't cut it here!
Volunteer
Explore the world while giving back to your temporary community! Not only will this enriching journey provide valuable international 'work' experience, but it'll also expand your network – all in one go.
Network
Show up to some seminars or even join in at chamber of commerce meetings – it's a great way for meeting lots of people who can guide you towards job opportunities, as well as gain invaluable insights!
WWOOF (World Wide Opportunities on Organic Farms)
Fancy yourself as a farmer with WWOOF? Exchange your hard work on organic farms for free room, and board – plus you get bragging rights!
How long is a working holiday visa valid for?
Got itchy feet? Planning an epic world trip but overwhelmed by visa validity rules and regulations? Don't worry! The WHV situation is a lot simpler than you think. Depending on where your home country lies, the visas can last anywhere from 3 to 24 months – with extendable options in some cases.
How to apply for a working holiday visa?
Applying for a WHV can make you feel like taking part in an endurance race! Depending on where exactly you're applying and which country it is, the application process may require more of your time than others – some applications are done online while others need to be completed at the embassy or visa offices. To add some spice, certain countries even follow first-come-first-serve quota systems – so if possible, start early because that might just give you the edge over other applicants!
What kind of documents do you need to apply for a working holiday visa?
Some or all of the following documents may be required to apply for a WHV in any country:
Valid Passport
Application form
Biometrics – photographs, fingerprints
Application fees
Health examination
Evidence of health and/or travel insurance valid for the period and country of travel
Bank statement showing proof of funds
Return ticket
Criminal records
Offer letter to show proof of employment in that country, if any
Academic transcripts (some countries require evidence of tertiary qualifications)
Any other type of identification
Letter of support from the government of your home country
Zero dependents
What is the cost of a working holiday visa?
| | |
| --- | --- |
| Country | Fees |
| Australia | AUD510 |
| Canada | CAN$161 |
| Ireland | €300 |
| New Zealand | NZD $420 |
| Singapore | SGD 175 |
| South Korea | USD 40 – 90 |
| United Kingdom | £259 |
Are there any restrictions on a working holiday visa?
If you're planning to get on a plane and work your way around the world, there are some hoops to jump through first:
Age
Nationality
What type of work are you allowed to undertake and for how long
Whether you are allowed to:
Undertake a short-term study
Enter the country without medical tests or certificates
Bring dependents with you
And if you are required to:
Book a return ticket before entry
Buy health or life insurance
Show proof of funds
Which countries offer a working holiday visa?
Ireland
Looking to explore a new part of the world, make some Irish friends, and maybe even pick up an authentic accent? Then the Irish Working Holiday Visa program is just what you need! But be warned: places are limited, so it pays to be quick off the mark and apply before anyone else beats you to it.
There's no point applying if you're already in Ireland. Apply when you're still in your home country. Countries that are eligible to apply:
| | | |
| --- | --- | --- |
| Country | Age range | Duration |
| Argentina | 18-35 | 12 months |
| Australia | 18-35 | 12 months (max 6 months with any employer) |
| Canada | 18-35 | 24 months |
| Chile | 18-30 | 12 months |
| Argentina | 18-35 | 12 months |
| Hong Kong | 18-30 | 12 months (max 3 months with any employer) |
| Japan | 18-30 | 12 months |
| New Zealand | 18-30 | 12 months |
| South Korea | 18-30 | 12 months |
| Taiwan | 18-30 | 12 months |
| USA | 18+ (no upper age limit. Person must be enrolled in full-time post-secondary education, or graduated in last 12 months) | 12 months |
Cost of visa application: €300 per person
Think of it as the St Patrick's Day race – the only way to win is to enter early!
Australia
If you're looking to work and travel down under, Australia has got your back with two types of work holiday visas!
462 visas are like the Ivy League of travel – prestigious and filled with requirements! You need to show your school spirit with the evidence of functional English AND get support from home. 417 visa holders?
They're just island-hopping on their own terms – no college applications or parental endorsement required!
With their second or third-year working holiday visas, the Land of Oz gives globetrotters a chance to extend those summertime blues. Just don't expect an office job – positions are typically limited to fields such as farming and construction…you know, where all the g'day mates hang out.
Sub class 417
Sub class 462

Belgium
Canada
Republic of Cyprus
Denmark
Estonia
Finland
France
Germany
Hong Kong Special Administrative Region of the People's Republic of China (including British National Overseas passport holders)
Republic of Ireland
Italy
Japan
Republic of Korea
Malta
Netherlands
Norway
Sweden
Taiwan (other than an official or diplomatic passport)

Argentina
Austria
Brazil
Chile
China, People's Republic of
Czech Republic
Ecuador
Greece
Hungary
Indonesia
Israel
Luxembourg
Malaysia
Mongolia
Peru
Poland
Portugal
San Marino
Singapore
Slovak Republic
Slovenia
Spain
Switzerland
Thailand
Türkiye
Uruguay
United States of America
Vietnam
Cost of visa application: AUD510.00 per person
Canada
If you're looking to put a little more 'experience' into your experience, why not take a jaunt up to Canada? International Experience Canada (IEC) is the Canadian work holiday visa that makes it possible. With an open work permit, travellers can take on just about any job – unless it's illegal of course!
If you truly want to go off the beaten track, check online to make sure you're eligible first and then go get your pre-travel physical, because depending on where you're coming from that'll likely be mandatory.
Cost of visa application: CAN161
New Zealand
With a working holiday visa, young people aged 18-30 (with luckier Brits & Canadians up to 35) can spend 12 months travelling around this gorgeous country. For even longer travel experiences there are 23-month visas – with one little catch: no permanent job offers allowed! But never fear; immersing yourself in various Educational Programs such as English Classes or Study Abroad Courses will open your eyes wide enough that you won't miss out on any overlooked fun activities either. So grab those backpacks and get going…the Land of Kiwi awaits!
Eligible countries:
Argentina
Austria
Belgium
Brazil
Canada
Chile
China
Croatia
Czech
Denmark
Estonia
Finland
France
Germany
Hungary
Hong Kong
Ireland
Israel
Italy
Japan
Korea
Latvia
Lithuania
Luxembourg
Malaysia
Malta
Mexico
Netherlands
Norway
Peru
Philippines
Poland
Portugal
Singapore
Slovakia
Slovenia
Spain
Sweden
Taiwan
Thailand
Turkey
United Kingdom
USA
Uruguay
Vietnam
Cost of visa application: NZD $420 per person
United Kingdom
Time for a British adventure? If you're aged 18-30 and from Australia, Canada, Monaco, New Zealand San Marino or Iceland – no worries! All it takes is one Youth Mobility Scheme visa application to be on your way.
Those of us in Hong Kong, Japan South Korea and Taiwan can join the party too with our own special ballot process before booking that ticket.
And folks from India – keep an eye out for India Young Professionals Scheme visas plus its very own balloting system (which sometimes feels like winning the lotto!). Passport ready? Quickly pack those bags because these lucky folks are free to come & go while they still have valid documents…or if homesickness sets in 😉
Cost of visa application: £259
Singapore
Singapore offers work holiday pass for eligible foreign students or young graduates who come from Australia, France, Germany, Hong Kong, Japan, Netherlands, New Zealand, Switzerland, United Kingdom or United States. If your university is recognised by one of these governments then simply show us proof that you've been a full-time student at least three months as an undergraduate OR six months if already graduated – and we'll get those wheels rolling!
Cost of visa application: SGD 175 per person
South Korea
For those who are simply tired of the same ol' tourist routine, why not try something new on your next holiday? With Korea's Working Holiday Visa program, 25 countries now have the chance to explore The Land of Morning Calm in an entirely unique way.
Sure it only lasts one year (but U.S. and UK citizens get lucky with a 6 or 12-month extension), but working up to 25 hours per week lets travellers become part tourists; part Korean local! No university courses though – that's what their Study Visas are for!
| | |
| --- | --- |
| Country | Quota |
| Argentina | 200 |
| Australia | Unlimited |
| Austria | 300 |
| Belgium | 200 |
| Canada | 6500 |
| Chile | 100 |
| Czech Republic | 300 |
| Denmark | Unlimited |
| France | 2000 |
| Germany | Unlimited |
| Hong Kong | 1000 |
| Hungary | 100 |
| Ireland | 800 |
| Italy | 500 |
| Japan | 10000 |
| Netherlands | 100 |
| New Zealand | 3000 |
| Poland | 200 |
| Portugal | 200 |
| Spain | 1000 |
| Sweden | Unlimited |
| Taiwan | 800 |
| U.K. | 1000 |
| U.S.A. | 2000 |
| Israel | 200 |
Before you go…
Before embarking on your work holiday journey, make sure your finances are up to scratch! It's easy to think of budgeting and planning for gap year finances as another stressor, but it's actually a great way to learn more about money management.
Instarem is here to help, taking the fear out of international transfers with no hidden fees or extra charges.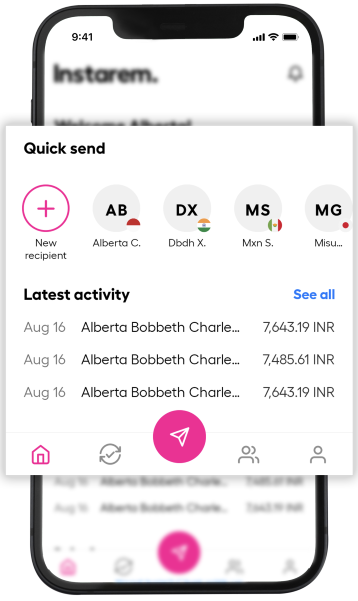 Enjoy competitive exchange rates plus the convenience of downloading an app or signing up online from anywhere in the world – it really is that simple.
Don't let funds be an obstacle between you and your thrilling adventure – try Instarem today and experience simple transfers with peace of mind.
Download the app  or  sign up on the web and see how easy it is to send money with Instarem.
Disclaimer: This article is intended for informational purposes only. All details are accurate at the time of publishing. Instarem has no affiliation or relationship with products or vendors mentioned.