An expat's guide to the cost of living in Malaysia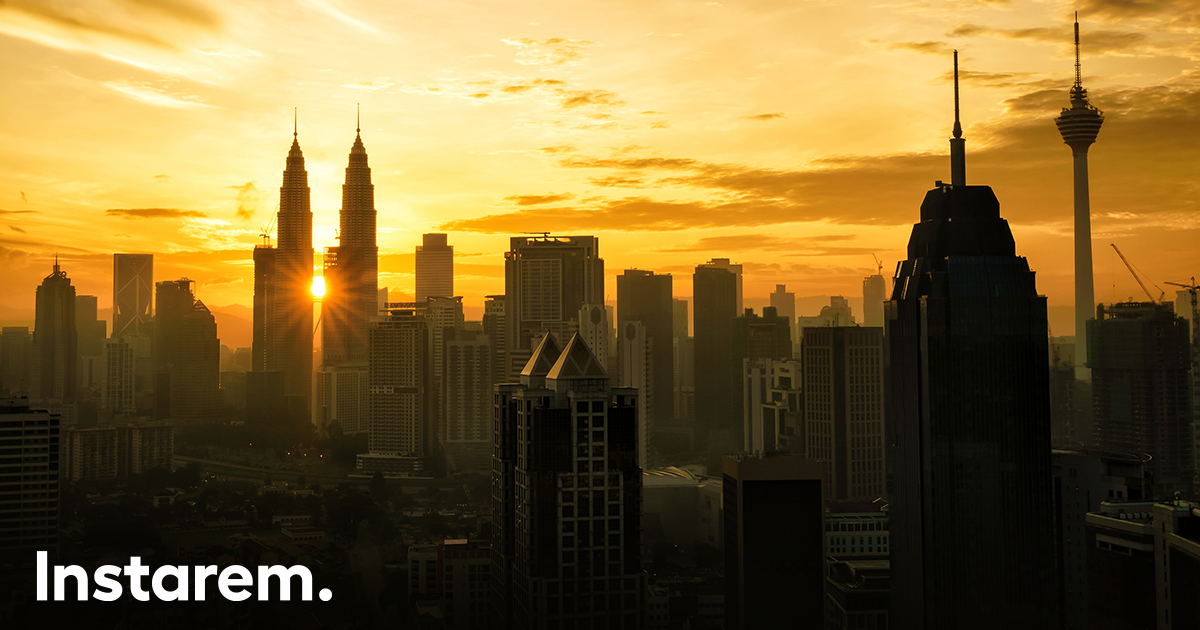 As any globetrotter knows, there are a few factors to consider before choosing a destination to settle down in. In addition to finding a place with good food and weather, it's important to find a country that is relatively affordable.
For those looking for an affordable place to live with good weather and plenty of delicious food, Malaysia is an excellent option.
According to the 2023 cost of living, city ranking by consulting firm Mercer, Malaysia's capital, Kuala Lumpur was ranked 180th among 227 cities globally.
If you are planning to relocate to Malaysia, here's a quick guide on the cost of living.
Accommodation & Rent
One plus point of moving to Malaysia is the affordable accommodation. If you are an expat looking for a two-bedroom condo located in an upscale market area, close to work, the monthly rent can be RM4,406 onwards, while accommodation in other districts can be found at half of that price.
On average, the monthly rent ranges between RM1,346 to RM4,406, depending on the location.
For students, most colleges and universities offer accommodation that costs between RM300 and RM1359 per semester. Have a look at the average rental costs below:
| | |
| --- | --- |
| Monthly rent | Average rental cost (Ringgit) |
| Furnished home in an expensive area | $4,406 |
| Furnished studio in an expensive area | $2,203 |
| Normal furnished home | $2,456 |
| Normal furnished studio | $1,364 |
| Student accommodation | $300 – $1,359 |
Utility Expenses
In comparison to housing expenses, spending on utilities turns out to be a value-for-money affair. Depending on the area you're living in, utility bills can vary. Utilities such as the internet, mobile recharges, gas, electricity, television, and heating bills usually cost no more than RM400 even in an upmarket area. As a student, the most you would be spending on is a mobile plan which should be between RM30-80.
| | |
| --- | --- |
| Utilities (1 month) | Average cost (Ringgit) |
| Heating, electricity, gas for 1 person in 45 m2 (480 sqft) studio | $243 |
| Internet | $1168 |
Transportation Costs
Public transport fares in Malaysia are very cheap as the Malaysian government has made fuel cheaper than ever, at just RM8.24 per gallon. A monthly public transport pass should not cost you more than RM68 and a taxi fare at 8km/hr costs RM26 on a usual business day.
| | |
| --- | --- |
| Transportation | Average cost (Ringgit) |
| Fuel per litre | $2.06 |
| Monthly transport pass | $150 |
| Taxi basic tariff (8km/hr) | $26 |
Education Costs
Malaysia as a country has never compromised on education.
With most of its educational institutes being counted within the top 200 universities in the world, you can only imagine why Malaysia is rapidly growing to be a choice for higher studies.
Here's what education in Malaysia would cost you:
| | |
| --- | --- |
| Education level | Average cost (ringgit) |
| Preschool or kindergarten (monthly) | $1087 |
| International Primary School (Monthly) | $2833 |
| University (undergraduate) | $51,330 |
Food Costs
Living in Malaysia means never running out of great food options. You can enjoy affordable and delicious meals at any time of the day. Prices range from low to high, depending on the venue you choose to dine in.
Buying groceries is always the cheaper option if you're looking for a healthy meal. Here's how you would spend eating in and out:
| | |
| --- | --- |
| Food | Average cost (Ringgit) |
| Local street stall | $5 – $15 |
| Meal (inexpensive restaurant) | $15 |
| McMeal at Mcdonald's (or Equivalent Combo Meal) | $18 |
| Three-course meal at a mid-range restaurant | $100 |
| Groceries per month | $783 |
Average Cost Incurred
Here's a summary of the average monthly expenses in Malaysia.
A single living, working professional or expat would spend:
Rent for a one-bedroom apartment in a central location – RM2203
Utilities – RM400
Groceries – RM783
Eating out – RM250
Transportation – RM300
Personal expenses – RM250
The total monthly expense in Malaysia would be somewhere between RM3000 and RM4200.
A student living in a university accommodation would spend:
Rent on-campus – RM500
Utilities – RM250
Food – RM300
Transportation – RM150
Personal expenses – RM200
The total monthly expense for foreign students in Malaysia would be around RM1500.
Making the big move to Malaysia?
Congratulations! You've made a great choice – this Southeast Asian country has a lot to offer, from its delicious food to its friendly people. But before you get too comfortable in your new home, there's one important thing you need to take care of: arranging your finances.
Whether you are an expat student or an expat worker in Malaysia, you will be receiving and sending money to your home country. The good news is that there are several ways to send money from Malaysia, including online money transfer services like Instarem.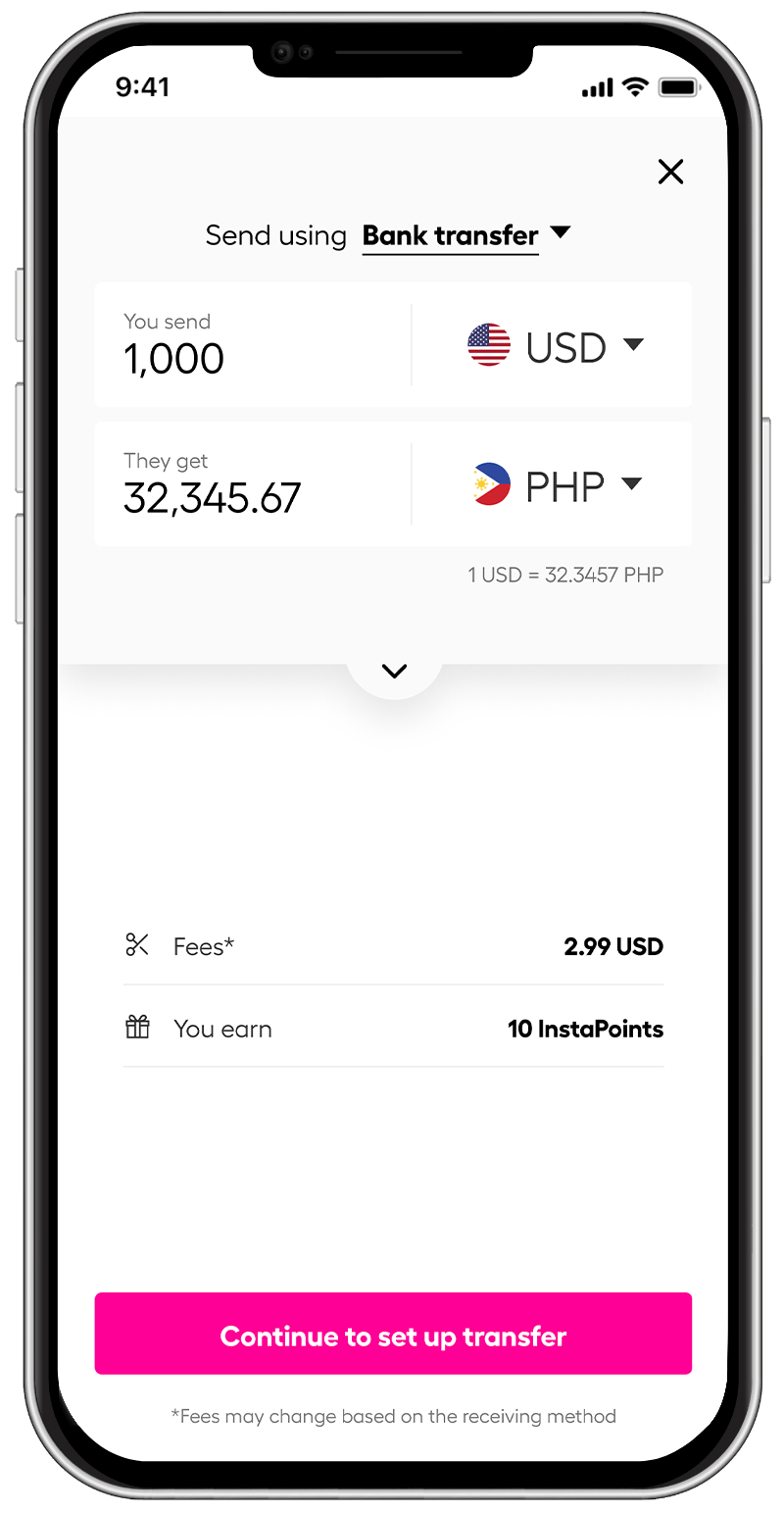 *rates are for display purposes only.
To avoid losing out on overseas money transfers, it is always a wise move to select a money transfer service provider that allows you to instantly transfer money at a reasonable cost and with no hidden charges.
As an expat or international student in Malaysia, you would be able to transfer money via Instarem to 60+ countries at low fees and great rates.
Try Instarem for your next transfer.
Download the app or sign up here.
*Disclaimer: This article is intended for informational purposes only. All details are accurate at the time of publishing. Instarem has no affiliation or relationship with products or vendors mentioned.