11 must-have apps for expats in Hong Kong
Congratulations on your move to Hong Kong – it is an incredible place with a thriving international atmosphere. Hong Kong is also known for its safe environment coupled with great food, transport infrastructure and its reputation as one of the top financial hubs in Asia. Don't worry though, adjusting to this bustling city doesn't have to be overwhelming; we have compiled the ultimate list of apps for you so that you can find your way around like a local pro in no time! Navigate the cobbled streets, find the best restaurants and explore the myriad attractions Hong Kong has to offer – all from the palm of your hand. So go ahead – download these apps, become a true Hongkonger and enjoy your stay here!
Food
Open Rice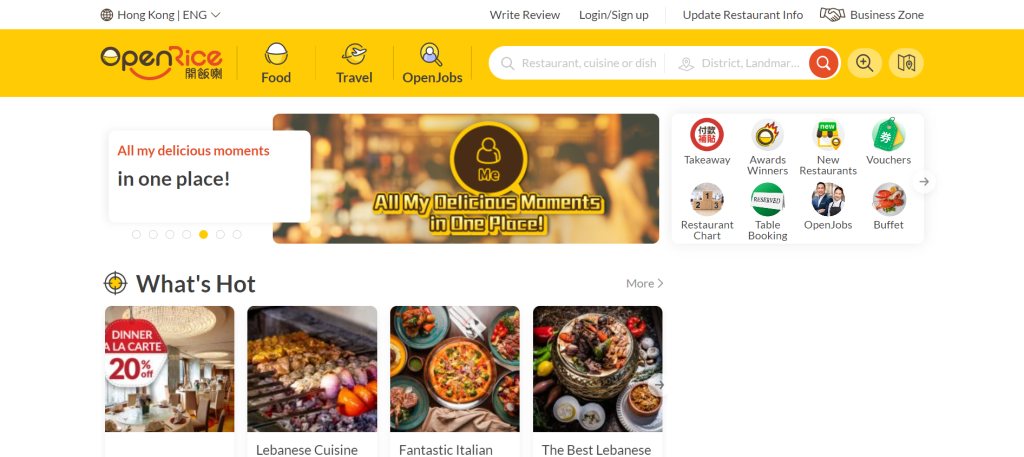 Tired of the mundane 'ready, set, eat' routine? Spruce up your dining experience with Open Rice! Now you can escape tedious queue-waiting times and find nearby restaurants to explore. Plus – thanks to verified reviews (including mouth-watering images) from past diners on which dishes are worth a try or not – eating out is now an amazing adventure. Even better results come in terms of rewards: every reservation earns you plenty of points called Rice Dollars that can be redeemed for cash money or discount vouchers afterwards! Get ready to experiment with more than just food; let's get excited about smartly feasting today! App link: Android | iOS
Eatigo
Craving delicious food but don't want to pay full price? Look no further! Eatigo is here with an incredible opportunity for you – offering up to 50% off every day at their 4500+ restaurant network across Thailand, Singapore, Malaysia, Hong Kong India, the Philippines and Indonesia. Whether it's a Michelin-starred resto or the small corner eatery your friend recommended last week – they've got everything covered. Plus, if leaving the house seems like too much effort then fear not; order takeaway/delivery through their app and get amazing grub without ever having to change out of your PJs! So buckle up folks 'cos this discount ride's gonna be finger lickin' good 🙂 App link: Android | iOS
Food Delivery
Food Panda/ Deliveroo
Craving food but don't feel like leaving the house? Don't sweat it! In Hong Kong, you can have whatever your stomach desires delivered to your doorstep with a simple swipe on either of two apps – Deliveroo or Food Panda. Both offer delicious deals and same-day grocery delivery services so there's no excuse for boredom when it comes to eating in. In addition, since some restaurants only collaborate with one company over another, having both installed will give you twice as many tasty options at amazing prices all ready for immediate consumption without even changing into pants first – score! So go ahead and indulge guilt-free knowing hungry savings are just an app away. App link: Food Panda – Android | iOS Deliveroo – Android | iOS
Transport
MTR Mobile
Are you ready to hop on a train and travel around town in the easiest way ever? If so, then this app is made for you! Find your closest MTR station with just a few taps of your phone. Get recommendations and see estimated journey times – no surprises here! You can even score some awesome discounts by grabbing points from both MTRs AND malls – think e-coupons or FREE cable car rides! App link: Android | iOS
App1933 – KMB
Beat the heat in Hong Kong by using App1933 to plan ahead with accurate bus arrival times and routes! Take away the stress from getting lost at subway stations – this all-in-one app makes it super easy for everyone, even novices. Forget waiting around looking like a melted popsicle – get real-time estimates without worry so you can arrive dry and ready. Citybus may be preferred by some but nobody beats the accuracy of App1933 when it comes to scheduling your daily commute. App link: Android | iOS
Uber Hong Kong/ HKTaxi/ FlyTaxi
Sick of playing hide-and-seek with taxis? Uber, HKTaxi and FLYTaxi have got you covered! With the help of their in-app location trackers, your driver will pick you up in a jiffy. Pro tip: if budget is a concern for you, download both apps to compare prices before booking – because it might not always be cheaper than taking an actual taxi cab! App link: Uber Hong Kong: Android | iOS HKTaxi: Android | iOS FlyTaxi: Android | iOS
Shopping
HKTVMall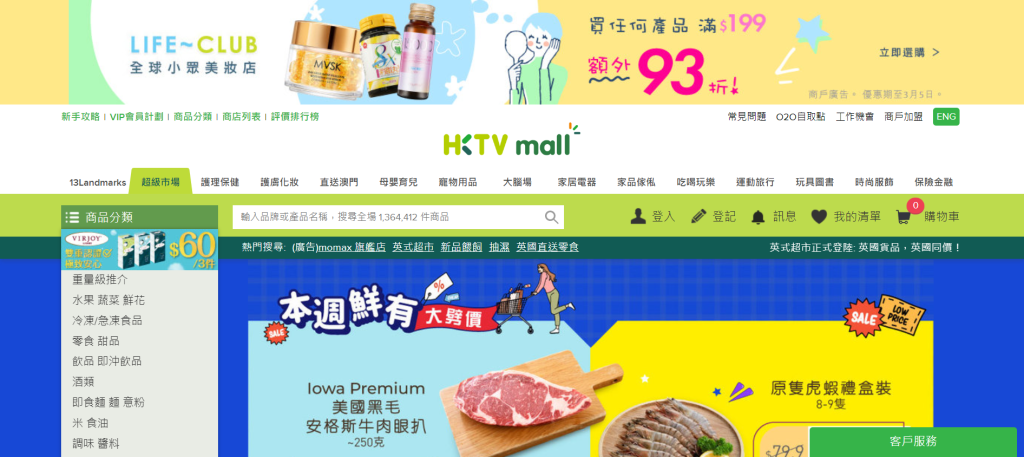 Giving everyone in Hong Kong all the shopping they could possibly need, whether it's a new blouse for date night or enough groceries to last through an apocalypse! With 600k+ products including imported goods plus 100+ famous brands and 4,000 merchant partners, you'll not only get what you want but at discounted prices too – making sure your wallet is happy as well as your wardrobe! App link: Android | iOS
Carousell
Have you ever wished that your haggling skills could get more than just a smile from the shop owner? Well, Carousell is here to make those dreams come true! Sellers and buyers can meet on this secondary marketplace – where you can find anything from antiques to rare, limited-edition pieces. And when it comes down to making that deal for half of what was offered, why not give bargaining a whirl – after all, who knows; with enough skill (and luck) maybe getting 50% off isn't so far-fetched anymore. It's also an excellent choice if decluttering feels like the way forward: list away whatever goodies you have lying around at home because someone out there might be interested in them too. App link: Android | iOS
Pinkoi
Get ready to have your heartstrings tugged! Support Asia's independent designers and artists with Pinkoi – a marketplace just like Etsy. Every item on the site is made by an individual artist so you can be sure that everything you see is totally original and won't break the bank either. Plus, whatever treasure or trinket you're looking for — from furniture to accessories or bags —Pinkoi lets creativity flow through every search result! App link: Android | iOS
One last app before you end off… Instarem.
Living life as an expat can be a bit of a challenge with all the adjustments that have to take place in such a short time. Plus, remitting money abroad and paying for expenses, not in your currency is enough to make anyone's head spin!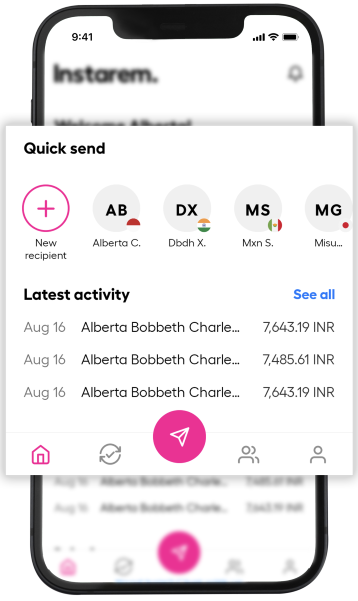 To help save you from any unnecessary stress or confusion, Instarem has got it covered. – Send money overseas quickly and securely with near mid-market rates and low FX fees compared to banks' astronomical costs. Transferring funds could never get much easier than this! Download the app or sign up on the web and see how easy it is to send money with Instarem. Disclaimer: This article is intended for informational purposes only. All details are accurate at the time of publishing. Instarem has no affiliation or relationship with products or vendors mentioned.