Best credit cards for Christmas promotions & rewards (2021)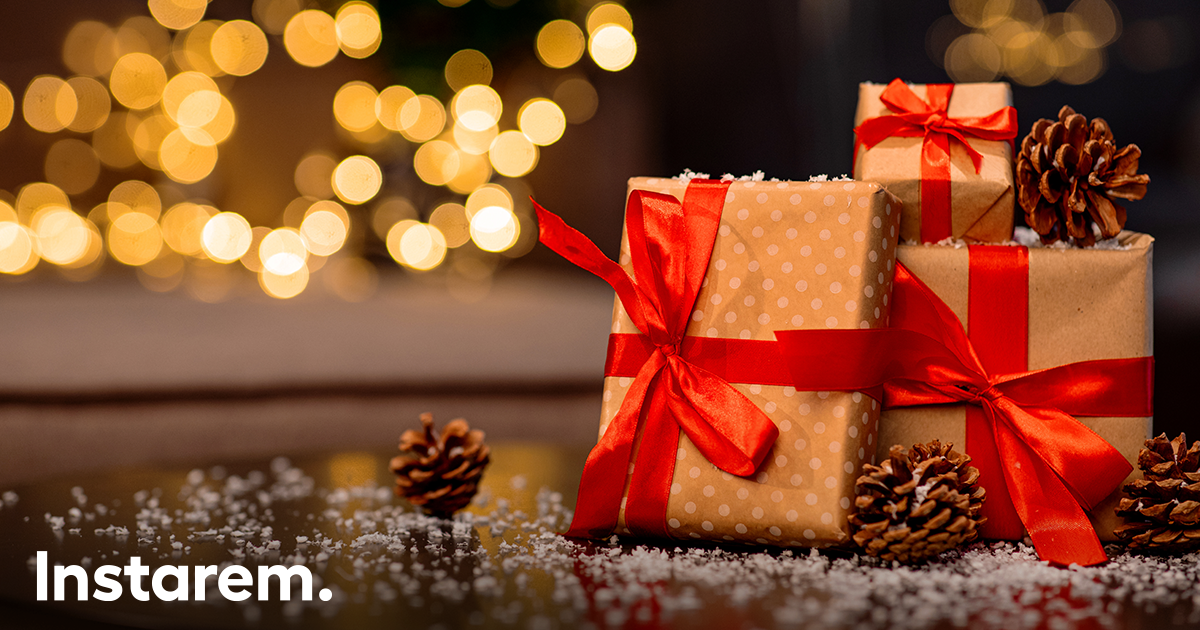 Everyone loves a good old promotion that comes from your credit card usage and these days, banks are offering more than just sign up bonuses and daily spend cashbacks. There are also exciting holiday promotions to rain all the goodies and freebies on you shoppers!
From our research, we have found several credit cards with some of the best offers to fuel this holiday season, from 1-for-1 desserts, cashback and a 2D1N staycation in a 5-star hotel, to a Dyson Supersonic Hairdryer. Let's go straight to the list and see how you can get rewarded while doing your Christmas shopping.
HSBC
HSBC's 'Spend and Redeem Promotion 2021' is coming in hot during this festive season. Simply charge your festive spends to any of the HSBC Credit Card from 1st November to 31st December 2021 to redeem these gifts:

How to participate?
Register via an e-form2 and key in either of the gift codes as per above. Make sure exact and accurate spelling of the gift code in the e-form.
Accumulate the minimum qualifying spend by charging your purchases to your HSBC credit card from 1st November to 31st December 2021, not including the excluded transactions listed in the terms & conditions.
Qualified cardholders will be notified of the eligible gift and redemption details by 28th February 2022.
Besides the `Spend and Redeem Promotion`, HSBC credit card holders also get to enjoy up to 25% discount with HSBC's `Exclusive Festive Offers`:

OCBC
Get ready with your OCBC Credit Cards this festive season to enjoy Christmas promotions as you can experience 1-for-1 desserts and offers up to 40% off.

Standard Chartered
Standard Chartered has a 'Fros' Journey 2021 Promotion' this Christmas season. Participate in Fros' Journey with your Standard Chartered Credit Card through the SC Mobile App from 1 November to 31 December 2021 and stand a chance to get up to S$250 cashback.25
How to register?
Look out for a push notification or check in your notification inbox sent as an invitation to join the promotion starting from 1 November 2021.
Click on the registering button to proceed by filling in your information as required.
Receive a confirmation to show that you are registered and eligible to join the promotion.
Card holders are required to meet the requirements of the amount spent listed below to be rewarded with cashbacks.

Terms and conditions apply.
UOB
This festive season, you cannot miss out the Lady's Grand Lucky Draw promotion. Customers with UOB Lady's Card and UOB Lady's Savings Account are automatically entered for the lucky draw. Up to 100 prizes are to be won and this promotion will end on 31 December 2021.

How to win the prizes?
Every S$5O spent on your UOB Lady's card will receive one chance for lucky participation.
Every S$1,000 incremental fresh funds deposited into your UOB Lady's Savings Account will receive one chance for participation.
Regardless which type of shopper you are, be assured that all the cards mentioned above are suitable for every individual:
Budget Conscious Shoppers
Earn cashback with everyday purchases and much more. Find out which partners offer the best and highest benefits for groceries, dining and entertainment, gasoline or travel.
Seasonal Shoppers
Though the frequency of usage is significantly less, the amount spent in SGD is far higher due to festive gifting and celebrations. All banking partners also provide additional privileges that are attractive to individuals at every stage of their life.
The Frequent Traveller
Earning miles and points to offset the cost of travel is at the top of the list. Cards that feature perks and benefits specifically designed to make your journey more convenient. These can include trip cancellation insurance, complimentary hotel upgrades, access to private airport lounges and many more.
Love these Christmas promotions? Enjoy them with an additional 1% cashback with the amaze card!
This card is best for: Someone who wants the best of all words and to earn rewards on purchases on top of other card rewards.
What makes this card unique? One of the amazing amaze card's unique features is that it can link up to 5 Mastercard bank cards into one, decluttering your wallet in the process. The amaze card also maximises dollar value for merchants and business-minded individuals by offering great FX rates while giving the user full control when selecting and linking which card to charge.
Is the amaze card worth it? If you are looking for generous rewards to maximize eligible purchase categories and earn

considerable

cash back rewards, this card will be a game-changer.
Applying for the amaze card is also simple and convenient following a 5-step-guide.
Download Instarem app

. For fast and easy onboarding, use the MyInfo with Singpass option to sign up.
After your Instarem account is approved, tap the card icon at the bottom of your app and tap at `Get Me Amaze`.
After entering the name you want on your amaze card, check your delivery address details. Once that's done, click the T&C checkbox and then confirm.
Add your Mastercard details to link it to your virtual amaze card.
You will see the successfully linked card on your amaze screen. You can start using your virtual amaze card for online transactions and your physical card will arrive in 7 to 14 working days.
This article is intended for informational purposes only. All details are accurate at the time of publishing. Instarem is not associated with the promotions mentioned in this article.