The cost of studying abroad: Predeparture edition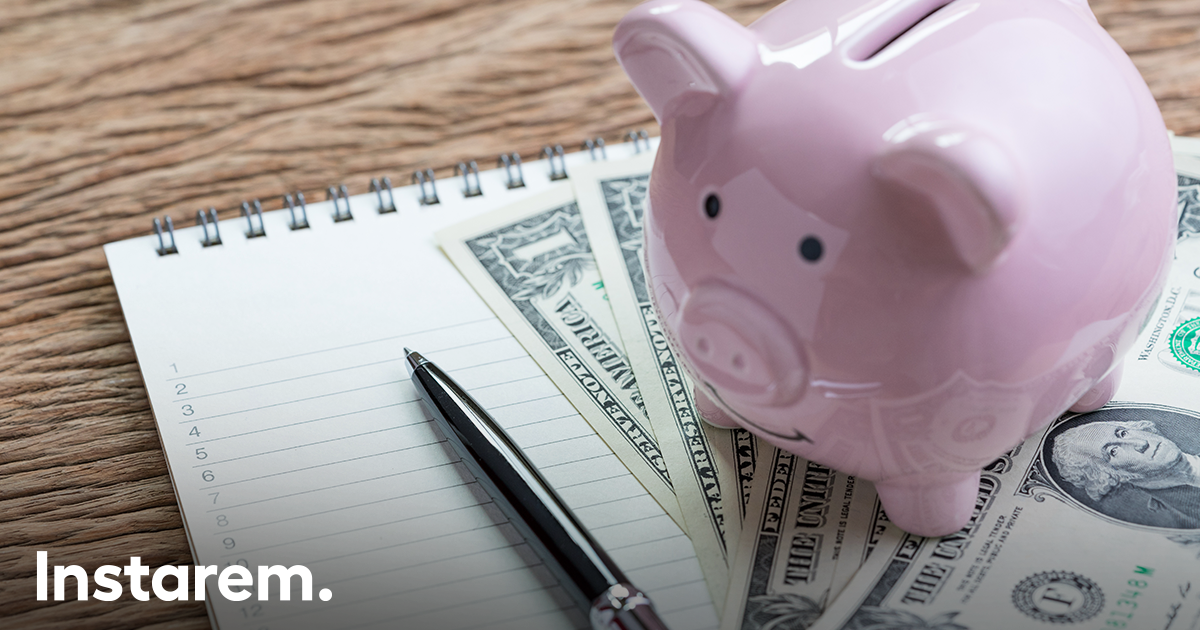 Zoom university is not for everyone. In fact, for some people, the thought of spending four years getting a degree online is enough to send them running for the nearest exit.
And that's perfectly understandable! After all, university is supposed to be a time of personal growth, exploration and socialisation – three things that are admittedly more difficult to do from behind a computer screen.
Enter: studying abroad.
Now, we know what you're thinking – "isn't that going to cost me an arm and a leg?" And yes, while there is no denying that studying abroad is not the cheapest option out there, but there are plenty of ways to manage the cost as much as possible.
In this blog post, we will discuss the cost to consider for studying abroad and what you can expect to pay. We will also provide some tips on how to save money while you're abroad. Let's get started!
Living expenses
The first thing you need to consider when budgeting for your study abroad experience is your living expenses. This includes things like rent, utilities, food, and transportation. Depending on where you are studying, the cost of living can vary greatly.
For example, living in London will be more expensive than living in Madrid. However, there are ways to save money no matter where you are studying.
One way to save money on your living expenses is to find a roommate or two. This will help split the cost of things like rent and utilities. Another way to save money is to cook at home instead of eating out all the time. Eating out can be expensive, so cooking at home can help you save some money.
Another cost you need to consider when studying abroad is transportation. Depending on the country you are in, the cost of transportation can vary. For example, public transportation in Europe is typically very affordable. However, in some countries like Australia, the cost of transportation can be quite high.
One way to save money on transportation costs is to walk or ride a bike whenever possible. This is a great way to see the city you are in and get some exercise at the same time! Another way to save money on transportation is to use public transport whenever possible. This can be a great way to meet people and see different parts of the city.
You Might Also Like To Read: Moving To Canada? Here Are 75 Canadian English Slangs & Phrases You Must Know
Emergency Cash
There's nothing like the feeling of being prepared for anything.
When you're studying abroad, it's important to have savings set aside in case of an emergency. Whether it's a last-minute flight home or an unexpected hospital visit, having a backup plan can give you peace of mind.
One way to ensure you're prepared for anything is to set up a dedicated savings account for your studies. This way, you can make regular deposits and know that the money is there if you need it. You can also set up automatic transfers from your main account, so you don't have to think about it too much.
Student visa
Before you start packing your bags, there's one important hurdle you'll need to clear first: obtaining a student visa.
If you're not a citizen of the country you'll be studying in, you'll need to obtain a student visa before you can begin your studies. The process of applying for a student visa can vary depending on the country you're applying to, but generally speaking, you'll need to submit documentation such as proof of admission, evidence of financial support, and a passport-style photo. You may also be required to attend an interview.
PS: A student visa does cost money and it varies depending on the country. So, you might want to check the countries' government website for the exact cost.
You Might Also Like To Read: Visiting Ireland? Over 80 Slangs & Phrases You Might Want to Know
Health checkups and vaccinations
You will also need to get a health check-up to ensure that you are in good health and able to travel. This is even more important when we're in the midst of a pandemic.
For students, this is especially important as many schools require proof of vaccination before allowing students to attend classes.
Before you leave for your study abroad experience, make sure you have taken the vaccinations that are required by your host country (if any). Your country's government will also have a set of recommended vaccines (for specific countries) to take before you travel.
There are a few different ways to go about getting vaccinated, but the best way is usually through your health insurance provider.
Some health insurance plans may offer free or reduced-cost vaccinations for their members, so be sure to check with your provider to see what they offer.
Health Insurance
When you're studying abroad, the last thing on your mind is getting sick. But it happens even to the healthiest of students. That's why having health insurance is so important.
Whether you're dealing with a simple cold or a more serious health issue, having insurance will help you get the care you need without breaking the bank. There are a few different options for health insurance for students studying overseas.
You can purchase a policy from a private company, or you can enroll in a plan through your school. You can also check with your parents' insurance company to see if you're covered while you're away. No matter which option you choose, make sure you understand what's covered before you leave for your trip.
You Might Also Like To Read: Important Financial Considerations For Studying Abroad
Airfare
Now that you have most of the budgeting out of the way, it's time to give yourself some wings – planning your airfare and travel expenses.
Depending on where you are going, your airfare could be anywhere from USD500 to USD2000.
And that cost is going to multiply if you intent to travel back home during school breaks.
To help offset the cost, consider using miles or points to book your flights. If you don't have any frequent flyer miles, now is the time to start accumulating them! Another way to save on airfare is to fly into a nearby city and then take a train or bus to your final destination. This can often be cheaper than flying directly into your target city.
Don't forget to use Instarem
You can save costs and enjoy great FX rates when you send/receive money to pay for your tuition fees or sliving expenses abroad.
Here are a couple of reasons to consider Instarem:
Cost-efficient
Instarem offers the lowest transfer fees that enable you to send money without burning a hole in your pocket.
Easy & fast
Usually instant or same-day transfer. However, for certain countries, corridors, and payment methods it could be more than 2 business days to process a transaction.
Trusted and secure
Instarem is regulated by nine financial regulators across the globe. Instarem is a trusted licensed service provider with licenses in Australia, Singapore, Hong Kong, Malaysia, India, UK, US, EU, and Canada.
Earn loyalty points
You'll also get to earn loyalty points for every transfer you make! Each time you send money you will be rewarded with InstaPoints. The more you transfer, the more points you get! InstaPoints can then be redeemed as a discount on your future transfers.
Transparency
Instarem offers close to the mid-market fees with absolutely no hidden costs.
You will be in the know of the exact rates and fees applied on your money transfer.
Still not sure about using Instarem? Check out what people have been raving about Instarem on Trustpilot!
Download the app or sign up here.
You Might Also Like To Read: What makes sending money with Instarem, simple
And remember…it's all about balancing cost and experience
No matter where you are studying or how long you'll be there, it's important to budget for your overseas education. By considering all the costs ahead of time, you can make sure you have a great experience without breaking the bank.
So what are you waiting for? Start planning for your overseas education today!