Digital nomad: The complete guide on visas, insurance, taxes and more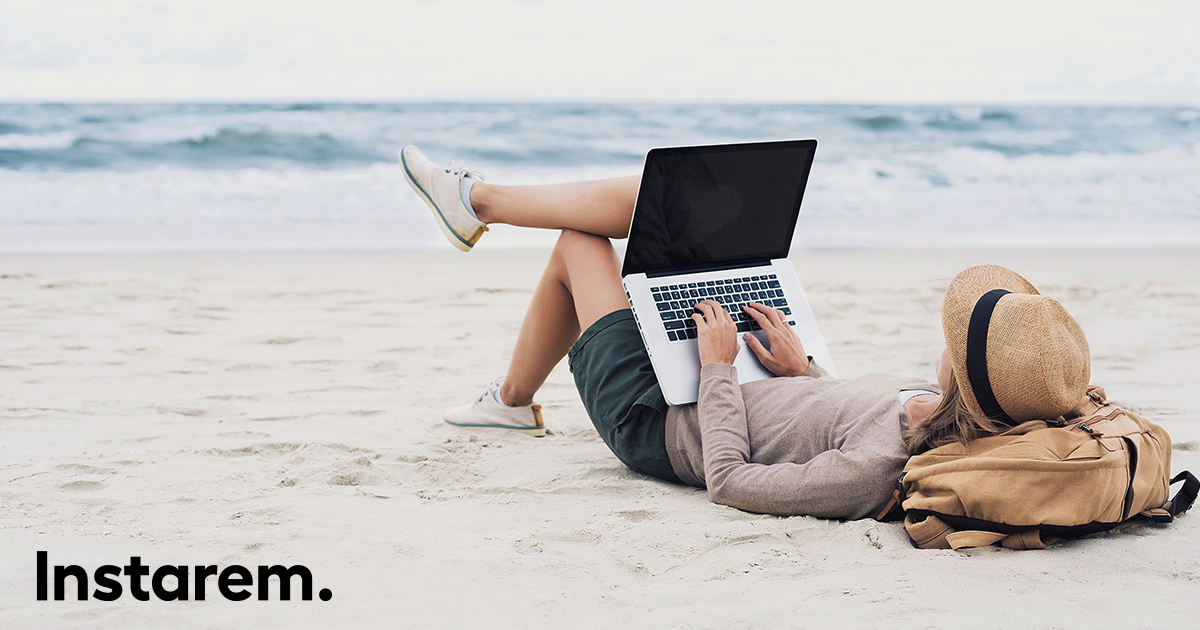 Feeling trapped in the mundane cycle of clocking in and out every day and barely making ends meet can take a serious toll on your psyche. Who wants to spend the rest of their working life just barely able to afford rent, much less a house? If you crave adventure and a way out of the status quo, why not consider the digital nomad lifestyle?
If you've never heard of it, don't worry. We'll cover everything you need to know about working remotely as a digital nomad.
What is a digital nomad?
Simply put, a digital nomad is someone who works online from different locations instead of a fixed business spot.
They are basically modern-day explorers, discovering new lands and new WiFi hotspots! These brave souls are on a mission to live their best lives while simultaneously getting work done.
It's like they're saying, "I'm going to have my cake and eat it too…in Bali."
How to become a digital nomad?
So, you want to get out of that cubicle and live life as a digital nomad? Well, before you start packing your bags, make sure you have the basics covered.
1. Decide what type of nomad you are.
Are you one who constantly migrates or prefers extended stays in one location? This will also help you figure out your budget and where to set up shop.
2. Join a community of digital nomads.
Not only will they give you advice on which coffee shops have the best WiFi, but they'll also keep you sane during those lonely workdays.
3. You need your technological tools
Laptop charger and travel adaptors are not things you want to forget.
4. Get your finances sorted
Don't forget to have enough cash on hand for emergencies (aka your emergency fund) – like when you accidentally order the most expensive dish on the menu and your bank account screams for mercy.
5. Having a secure job is important
Before you take the big leap, make sure you have a job! Digital nomad visas often require proof of income, so secure a few gigs before you start that epic journey.
6. Find stable internet
Nobody wants to lose a client mid-Zoom call due to a dodgy WiFi signal. To enhance the security of your network, you might want to get a VPN as well.
7. Don't leave your health to chances
Make sure you have health insurance coverage because let's be real, you never know when a cold or flu will come knocking on your immune system's door. Plus, if you're planning on any international travel, having health insurance is usually a required visa stipulation.
Don't let a pesky illness put a damper on your plans – cover yourself and your health so that you can continue conquering the world.
Digital nomad jobs
Ready, set, search! With your travel cravings calling, it's time to hop on the remote job train and find the perfect gig to sustain your wanderlust. Lucky for you, there's no shortage of job-hunting websites designed just for digital nomads like yourself.
Whether you're a tech whiz, a wordsmith, or a creative genius behind the camera, there's a remote job out there with your name on it. From the ever-popular Remote.co to the hilariously quirky Working Nomads, your options are as endless.
Digital nomad visa
So, what is a digital nomad visa?
The digital nomad visa is your golden ticket to work while you travel without any legal hassles. This beauty legally permits you to work remotely from a foreign country and pocket a foreign income for an extended period.
Portugal digital nomad visa
Want to apply for the Portugal D7 visa? Well, you better have some cash flow coming in. This visa comes in at a dear price and you need to have a salary of at least €8,460 per year or €705 per month.
And if you've got a partner or kids you want to bring along, you better double-check those numbers, because you're going to have to cough up nearly 50% of your salary for your significant other and 30% for the kids.
But the good news is, if you stick around Portugal for 183 days, you can become an NHR resident (non-habitual resident). And with that, the income tax rate which could be as high as 48% drops to a neat 20%.
Just make sure you get yourself a NIF number (Numero de Identificacao Fiscal) and a Portuguese bank account, or else you can't do business or financial activities here. Oh, and don't forget about the rule where you need to stay in Portugal for at least 16 months in your first two years. Better start planning your wardrobe for all those upcoming Portuguese seasons.
Italy digital nomad visa
So, Italy hasn't quite hopped on the digital nomad visa bandwagon yet. But, fear not, fellow wanderlusters!
As of March 28, 2022, the Italian digital nomad visa for remote workers has been approved and is awaiting implementation. In the meantime, if you're itching to start up your own business or work as a freelancer in Italy, you can apply for a self-employment visa.
Bali digital nomad visa
Just remember this rule: If you plan to set up shop in Indonesia, you can't work for local clients or get paid here. It's that simple.
There are still a few visa options available that will let you live the life of a nomad while satisfying your inner entrepreneur.
The Visit Visa B211A is your best bet for staying in the country for up to 180 days without any hassles. Or, if you're looking for a shorter stay, you could opt for the Visa on Arrival (VOA), which lasts up to 30 days but can be extended once for an additional 30 days.
And if you're really committed to the nomadic lifestyle, you could even consider the Second Home Visa, valid for a whopping 5 years! Just make sure you're willing to always keep a cool IDR 2 billion in your account.
Costa Rica digital nomad visa
The land of pura vida is offering a digital nomad program that will make all your remote working dreams come true. Picture this: a 90-day tourist visa extended to a full year, no income tax, no customs taxes on communications or electronics, and even the chance to validate your driver's license from back home. Plus, opening a national bank account?
No problem, amigos! All of this is available to anyone who can prove they have a steady net income of at least US$3,000 per month (looking at you, rich kids), or US$5,000 for families.
There's a one-time application fee of US$100 and mandatory medical insurance. But you can't put a price on living in paradise and finally getting that well-deserved change of pace.
Colombia digital nomad visa
Speaking of exotic locations, you might want to consider a stint in Colombia. With the digital nomad visa, you'll get to soak up the sun for a maximum of 180 days but bear in mind that this visa comes with its own set of rules. You'll need to provide remote work or telecommuting services exclusively for foreign companies or start your digital venture. Sorry guys, no local job hunting here.
Just make sure you're earning at least the minimum wage, which is a cool US$750, and don't forget the sunblock (or you'll be paying dearly for it later). So, come on, amigos – let's work from paradise!
Croatia digital nomad visa
Who needs the iron throne when you can set up your office on the sandy shores of Croatia? Known for its stunning beaches and as a backdrop for Game of Thrones, Croatia is a must-visit for digital nomads looking to spice up their working environment.
The best part? You can stay there for up to a year with a digital nomad visa. Just prove that you are flush with cash (about €2,300 a month), work for a company that's not based in Croatia, and secure a temporary address there. Oh, and make sure to book landlord-friendly accommodation before submitting your visa application. Trust us, dragons are easier to deal with than unhappy landlords.
Visa application fees for Croatia digital nomad visa:
| | | | |
| --- | --- | --- | --- |
| Location / Fees | Embassy | Online | Police Station |
| Temporary visa | 55€ | Not applicable | 45€ |
| Residence permit | Not applicable | 30€ | Not applicable |
| Digital nomad visa | 60€ | Not applicable | Not applicable |
| Administrative fees | Not applicable | 45€ | 10€ |
| Urgent issuing of the residence card | Not applicable | 60€ | 60€ |
| Residence card | 310€ | Not applicable | 30€ |
PS: if you apply for the visa from your home country, you can actually stay in Croatia for 15 months! That's a whole lot of beach time.
Greece digital nomad visa
If you haven't heard of Greece already, it's time to come out from under that rock (or should we say, Parthenon?). Known for its beautiful beaches, ancient sites, and delicious Mediterranean cuisine, Greece is the ultimate postcard destination. But let's not forget about the brilliant digital nomad scene too.
Enter the Greece digital nomad visa!
With this visa, you can work remotely from anywhere in Greece for an employer that's registered outside of Greece. You'll initially be granted a one-year visa but, who wouldn't want to stay in Greece for longer than that? Just keep in mind that you'll need to have a monthly salary of at least €3,500 to qualify.
Plus, if you need an extra push to consider applying, let us tell you that as a digital nomad in Greece, you'll be able to claim a 50% tax exemption on your income for the first seven years there. So, go on, pack your bags and grab your laptops. The fees for the application are only €75 for the application itself and a €150 administration fee, which is basically pocket change compared to the incredible adventure that awaits you.
Digital nomad insurance
If you're planning on living the digital nomad lifestyle (cue envy), do yourself a favour and protect yourself.
You will commonly see two types of insurance for digital nomads:
Travel insurance
Health insurance
Let's get one thing straight – travel insurance and health insurance aren't the same thing. Think of travel insurance as that overly protective parent who only wants to cover you for cancelled flights and lost luggage.
But if you want someone who's got your back for all those inpatient treatments and chronic conditions, you need international health insurance. It's like having that fun aunt who always pulls through in a pinch, even when you're a thousand miles from home.
Believe us, when it comes to health, it's better to be safe than sorry.
Digital nomad taxes
Just when you think you've got everything figured out, international tax laws swoop in and remind you that you've barely scratched the surface.
Sure, the tax rates vary from country to country, but if you're living and working abroad, it's always best to do things by the book – or you might end up owing taxes to two countries.
And let's face it, ain't nobody got time for that headache. So, do yourself a favour and seek the guidance of a legal tax professional. Think of them like your very own international tax sherpa, leading you through the confusing, bureaucratic mountain of tax regulations.
Virtual mailboxes and Google Voice
Picture this: a digital nomad frantically running around a foreign city, trying to find a physical mailbox to receive important mail or a phone booth to make an urgent call. Yeah, that's a nightmare. That's why virtual mailbox and Google voice are essential for modern nomads.
The age of technology blesses us with virtual mailboxes like Anytime Mailbox and Post Scan Mail. With these, you can easily keep track of all your mail, no matter where in the world you are! And let's not forget to set up your Google Voice before you jet off.
This way, you'll never miss a call from your friends and family back home. Plus, you'll get to avoid hefty international phone bills.
Before you go…
Being a digital nomad can be a real pain in the wallet. Just when you thought you had enough moolah to keep you going for a little while, the currency gods decide to play a cruel game of blackjack with your hard-earned cash. But fear not wandering friends, for Instarem is here to save the day!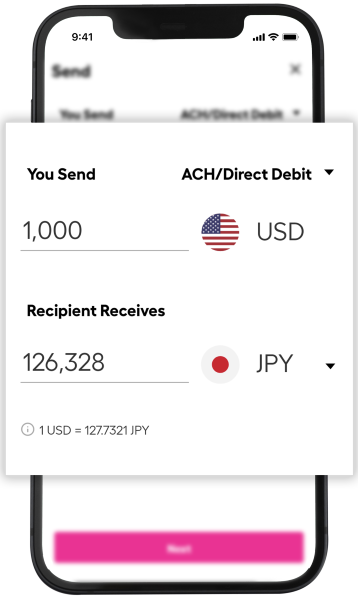 *rates are for display purposes only.
This app will grant you the power to send money to over 60 countries at great exchange rates and without any hassle or hidden fees. So, don't let the currency fluctuations get you down. Instead, hop on the Instarem train and ride it all the way to currency conversion success!
Try Instarem for your next transfer.
Download the app or sign up here.
Disclaimer: This article is intended for informational purposes only. All details are accurate at the time of publishing. Instarem has no affiliation or relationship with products or vendors mentioned.