13 essential apps for Singaporeans travelling overseas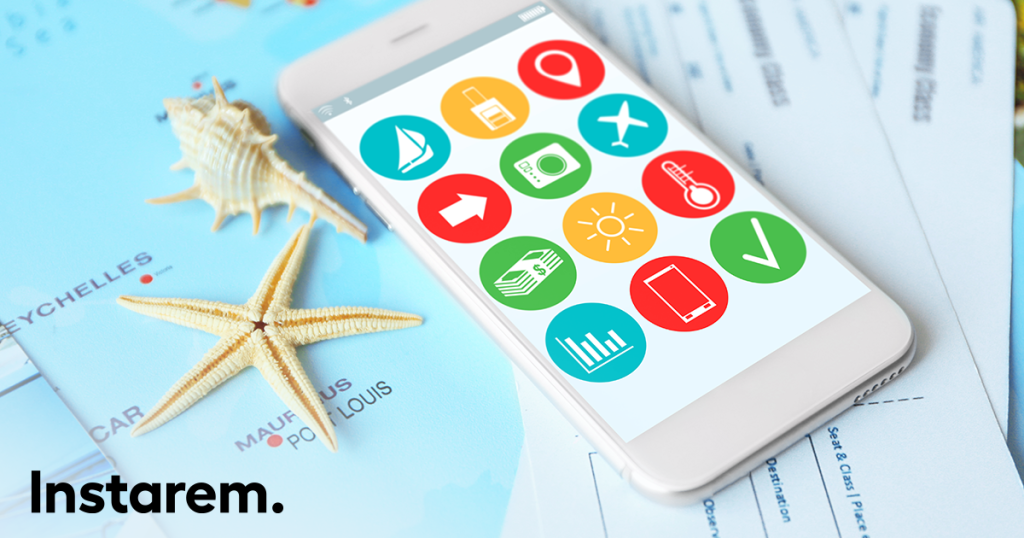 Looking for the best travel apps to download before your trip overseas? Look no further! In this blog post, we will be listing 13 essential apps that every Singaporean traveller should have on their phone.
These apps will help you with everything from finding your way around new cities, to checking the weather forecast, to translating foreign languages. And most of these apps are free to download! So don't wait any longer – start downloading and get ready for an amazing trip abroad!
Navigating apps
Google Maps
Its useful features and accurate maps make it the perfect tool for exploring new places. Here are some of the best features of Google Maps for Singaporean travellers:
– Street View: This feature allows you to see a detailed view of any street in the world, making it easy to navigate your way around.
– Directions: The directions feature is essential for getting from A to B without getting lost. Simply enter your start and end point and Google Maps will give you step-by-step directions.
– Search: Not sure where to go or what to do in a new city? No problem – just use the search function on Google Maps and you'll find everything you need, from restaurants and hotels to attractions and activities. You can also find out the opening hours of businesses, see reviews of restaurants, and even get an estimated fare for taking a taxi or Grab or Uber.
App links:
Naver Map
Naver map is a great way for Singaporeans to get around when they're traveling to Korea. The app is packed with features that are both useful and easy to use, making it a great choice for anyone looking for a comprehensive navigation solution.
One of the most useful features of Naver map is the ability to search for specific types of businesses and landmarks. This can be extremely helpful when you're trying to find a particular restaurant or store.
Additionally, Naver map also provides detailed information on public transportation, which can be very useful for getting around Seoul. Overall, Naver map is an excellent choice for anyone looking for a comprehensive navigation solution for their travels in Korea.
App links:
Language apps
Google Translate
Google translate can be a lifesaver when you don't speak the local language. With google translate, you can type in what you want to say, and it will be translated into the local language. You can also use it to translate signs and menus. It's not perfect, but it can help you get by in a pinch. And best of all, it's free! So, if you're ever feeling lost in translation, just grab your phone and give google translate a try.
App links:
Duolingo
Duolingo can be a great way to get a quick crash course in the local language. Duolingo is a free app that offers short, bite-sized lessons in over 30 languages. With Duolingo, you can learn at your own pace and practice your conversation skills with native speakers. Plus, Duolingo is fun and easy to use, making it the perfect way to learn a new language on the go. So, if you're looking for a quick and easy way to learn a new language, Duolingo is the perfect solution.
App links:
Ride-hailing apps
Grab
Grab is probably your best friend. It is a safe, reliable, and affordable way to get around. You can use Grab to hail a taxi, book a private car, or even take a GrabShare ride.
But hey, Grab is also available in 7 countries around Southeast Asia:
Cambodia
Indonesia
Malaysia
Myanmar
Philippines
Thailand
Vietnam
This makes it easy to get around without having to worry about language barriers or finding a reputable taxi service.
Plus, Grab rides are often cheaper than traditional taxis, so you can save some money while you're on vacation. Whether you're headed to Thailand for a beach vacation or Malaysia for a business trip, Grab is a convenient and affordable way to get around.
App links:
Uber
Before Grab became the main ride-hailing app on this sunny island, there was another app called Uber. Uber may be dead in Singapore, but it's still alive and well in many other parts of the world:
Australia
Canada
France
Germany
Japan
Korea
Netherlands
New Zealand
United States
So if you find yourself in a country where Uber is still operational, be sure to download the app and give it a try.
App links:
Kakao T
Kakao T is a godsend. The app makes it easy to get a ride anywhere you need to go in Seoul. Kakao T is way cheaper than taking a taxi. Plus, Kakao T is super convenient. You can book a ride with just a few clicks, and you don't even need to speak Korean. So, if you're looking for an affordable and convenient way to get around Korea, Kakao T is your best bet.
App links:
Financial apps
Google Pay
That's right, you can pay for your meals, transport, and shopping conveniently with your google pay app while you're travelling. All you need is an internet connection and you're good to go.
Below are the Google Pay services that are currently available.:
Payment methods for contactless purchases are available in the following countries (android only):
Australia
Austria
Belgium
Brazil
Bulgaria
Canada
Chile
Croatia
Czech Republic
Denmark
Estonia
Finland
France
Germany
Greece
Hong Kong
Hungary
India
Ireland
Israel
Italy
Japan
Kazakhstan
Latvia
Lithuania
Netherlands
New Zealand
Norway
Poland
Portugal
Romania
Russia
Singapore
Slovakia
Spain
Sweden
Switzerland
Taiwan
Ukraine
United Arab Emirates
United Kingdom
United States and outlying territories
Pay for travel by train & bus:
Australia
Canada
India
Japan
Russia
Singapore
Ukraine
United Kingdom
United States
App links:
XE Currency Converter
Forget about working the conversion in your head. This app will do it for you in a second. Simply type in the amount you want to convert and let the app do its job.
Currency converter is useful when:
You're making purchases in a foreign currency and want to know how much they cost in your home currency.
You're planning a trip and want to estimate how much money you'll need to spend.
XE Currency Converter is available for free on both iOS and Android, so be sure to download it before your next trip.
App links:
Others
Packpoint
If you're the type of person who always forgets to pack something essential for your trip, then PackPoint is the app for you.
This app checks the weather at your destination and builds your packing list accordingly, so you have everything you need for your travels.
PackPoint also allows you to share your lists with others, which is great if you're traveling with a group.
No more forgetting to pack sunscreen or extra chargers! With PackPoint, you can be sure that you'll have everything you need for a perfect trip.
App links:
Accuweather
Surprise! It's not always sunny, rainy, and humid in other countries. In fact, the weather can be quite different from what you're used to back home. That's why it's always a good idea to check the weather forecast before you travel. And AccuWeather is one of the best apps for doing just that.
AccuWeather offers up-to-the-minute weather forecasts for over two million locations around the world. With AccuWeather, you can easily check the current conditions and temperature, as well as get a detailed forecast for the days ahead.
So, check the local weather conditions before you pack your bags. This can help to ensure that you pack the appropriate clothing for the climate of your destination.
In addition, the app also provides users with real-time alerts about severe weather conditions, so that you can take necessary precautions to stay safe.
App links:
Loungebuddy
If you're looking for a lounge at the airport, there's no need to worry- the Loungebuddy app has got you covered.
This handy little app will help you find which lounges you have access to, based on your airport status and lounge memberships. It also displays useful information about each lounge, such as amenities and opening hours.
So, whether you're looking for a place to relax before your flight or just want to see what your lounge options are, Loungebuddy is the perfect tool for the job.
The only caveat is you will need is that you will have to pay to get access to the lounge. But hey, it's still cheaper than staying at an airport hotel!
App links:
Not available on Android | iOS
Timeshifter
For anyone who's ever had to deal with the effects of jet lag, the Timeshifter app is a godsend.
The app uses your body's natural circadian rhythms to help you adjust to a new time zone, and it also provides customized recommendations based on factors like sleep patterns, activity level, and sunlight exposure.
With Timeshifter, they can simply input their travel information and let the app create a personalized plan to help them beat the blues. So far, the app has been very successful in helping people adjust to new time zones, and it is quickly becoming the go-to tool for anyone looking to prevent jet lag.
App links:
Pair your travel apps with amaze
If you're like most people, you probably dread having to pay for things in a foreign currency. Not only do you have to worry about conversion rates, but you also have to contend with international transaction fees. Enter Instarem's amaze card.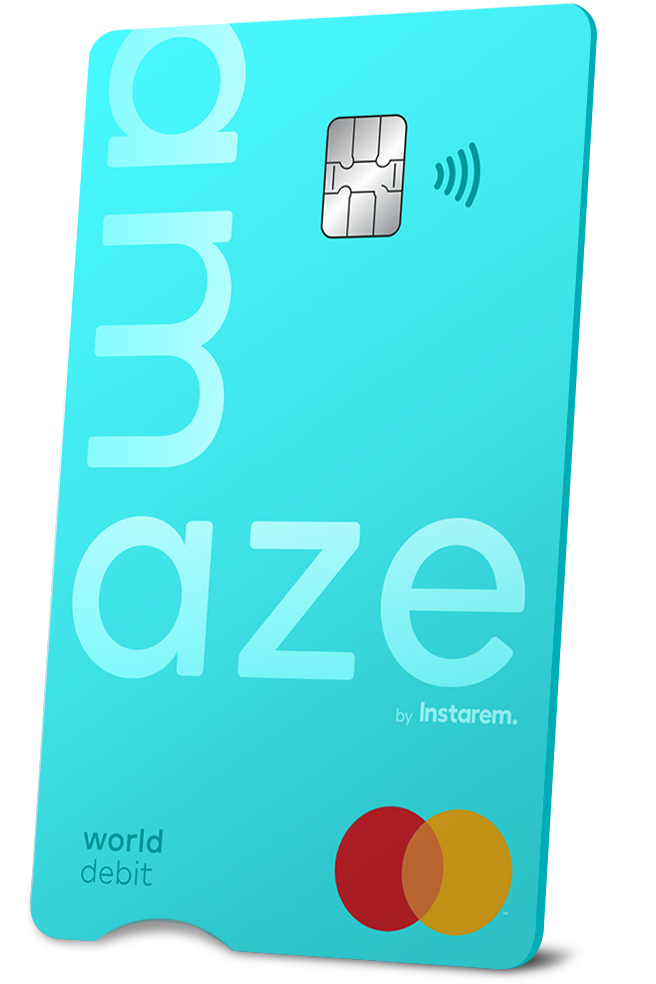 amaze is your best travel companion that rewards you with great benefits.
Pair up with any Mastercard bank cards or top up your amaze wallet and you get to:
Fantastic FX rates with every global purchase.
Earn InstaPoints on FX spends and redeem them as cashback or discounts on overseas money transfers.
Sign up via the Instarem app and get your virtual card instantly! It's totally free.
*T&Cs apply
*Disclaimer: This article is intended for informational purposes only. All details are accurate at the time of publishing. Instarem has no affiliation or relationship with products or vendors mentioned.