Study In Europe: Take advantage Of low tuition & living costs!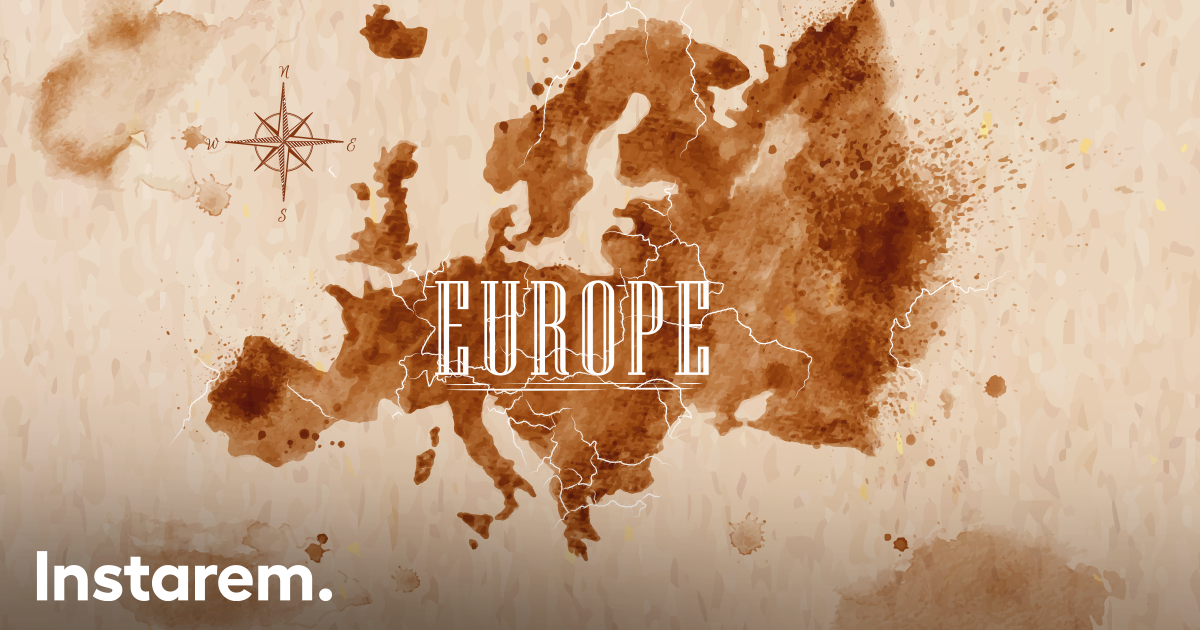 Millions of people all over the world aspire to study abroad. Countries such as the USA and the UK have lured international students to their shores for decades. In the modern era, Australia, New Zealand, Canada and Germany are also highly sought-after study abroad destinations.
Do you aspire to study abroad? Congratulations, great decision!
The experience of studying in a foreign country can help you expand your cultural horizons and develop a more global mindset. Moreover, life as an international student can help you develop people skills, learn to be independent and challenge yourself to consistently learn – do more and be more. And the prestige of a foreign degree can also improve your international career prospects manifold.
However, there are many considerations, especially for finances, to take note of before you jet off to study in Europe.
Some factors include:
1. Tuition Fees
In most countries, 'foreign' students usually pay a higher fee as compared to 'domestic' students for any kind of programme.
2. Other Academic Costs
In addition to tuition fees, there are other added academic expenses such as:
Student insurance
Books, multimedia and other supplies
Field trips
Course equipment
Journal subscriptions
Professional or industry group memberships
3. Living & Other Expenses
Outside of the programme fees, studying abroad involves multiple costs including:
Pre-departure costs:
Airfare and other travel expenses
Student visa
Passport
Insurance
Preparation expenses:
Clothing, accessories, electronics, etc.
Living expenses:
Food
Conveyance
Utilities
Rent
Internet and mobile access
Entertainment
It's also always a good idea to put aside some cash for emergencies. If this is not possible, consider using a low-cost money transfer like Instarem for money transfers to and from home. With Instarem, you can enjoy competitive FX rates sourced from Reuters and zero hidden fees.
Should I Consider Studying In Europe?
Short answer: YES!
With 40+ countries spread across its land mass, Europe has a well-deserved reputation as a hub of academic excellence. The continent is home to some of the world's top universities, including:
University of Oxford (UK)
University of Cambridge (UK)
Swiss Federal Institute of Technology Zurich (Switzerland)
University of Copenhagen (Denmark)
Technical University of Munich (Germany)
Trinity College Dublin (Ireland)
Paris Sciences et Lettres Université (France)
University of Amsterdam (Netherlands)
Lund University (Sweden)
Thanks to the Bologna process of reforms, the national higher education systems and academic frameworks of most European countries are aligned. So, a Master's degree in Sweden will be equivalent to a Master's from Germany, Lithuania or the UK.
Overall, Europe boasts of some of the strongest education systems in the world. According to the 2022 QS World University Rankings, half of the world's Top 10 universities are in Europe. A number of universities in France, Switzerland, Germany, Netherlands, Denmark and Sweden also ranked within the Top 100.
European universities remain an attractive destination for many international students, due to the quality of education, affordability (tuition fees + living expenses), as well as career prospects upon graduation.
According to a 2022 study by Educations Media Group, an information portal for international students, Germany ranks as the most sought-after study destination for international students. It is followed by Switzerland, UK, the Netherlands, France, Spain, Sweden, Denmark, Portugal and Italy in the Top 10.
You might be interested in: The cost of studying abroad: Predeparture edition
Which Are The Most Affordable Countries In Europe For International Students?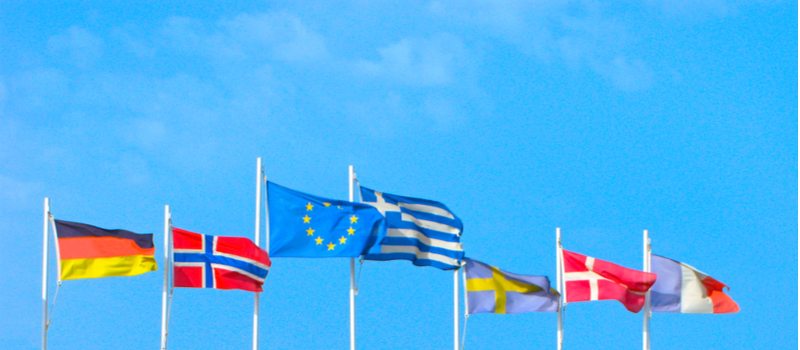 Most European countries invest highly in their higher education systems which helps lower the costs while maintaining high-quality standards of education. Millions of students from around the world choose to earn their degrees in Europe, and it is not surprising that the number is growing every year. Cheap, and even free, universities in Europe provide international students with a world-class education, a chance to develop useful language skills, and a unique cultural experience. Even for non-EU students, in Europe, the annual expenses are much lower as compared to popular study destinations such as the USA, New Zealand, Canada and Australia. Studying in Eastern European countries can be even more cost-efficient for international students.
For example, tuition fees in the USA can vary between $13,000 (€10,000) and $35,000 (€27,000). But in Europe, postgraduate course fees are considerably lower from £4,000 (€5,000) to £20,000 (€25,000).
If you are a non-EU student, the below table provides useful information about tuition fees in several (although not all) Northern/Western European countries:
Country
Average Tuition Fees
(public/state universities)
Living Expenses
Well-known Universities
Italy
€850 – 4,000 per year
€700 – 1,000 EUR per month

University of Bologna

University of Padua

Germany
€100 – 350
per year
€700 – 1,100 per month

University of Munich

Heidelberg University

France
€200 – 300 per year

€700 – 950 per month

Sorbonne University

Universite Paris Saclay

Spain
€1000 EUR per year
€600 – 1,000 per month

University of Barcelona

Autonomous University of Barcelona

Austria
€363 – 726 per semester
~€11,400 per year
University of Vienna
Belgium
University: €4175 per year
€11,400 per year

KU Leuven

University of Ghent

Denmark
€6,000-16,000 per year *
€1,100 per month
Copenhagen University
Norway

Free to all students at all levels

At least

7000-9000 NOK (€680)

per month

University of Oslo

University of Bergen

Sweden
€7500-25,000 per year
€700-1200 per month

Lund University

KTH, Royal Institute of Technology

Iceland

Free to all students at all levels

Semester fee (€30-60) applies

€750 – €2000 per month

University of Iceland

Reykjavik University

France
Bachelor's: €2,770 per year

(higher in Paris)

Sorbonne University

École Polytechnique

Finland
€4,000-18,000 per year
€700-900 per month

University of Helsinki

University of Turku

Ireland

Undergraduate:

€9,850- €22,250 per year

€7,000-€12,000 per year

University College Dublin

Trinity College Dublin

Nether-lands

Undergraduate: €6,000–




€15,000




per year

€800-€1100 per month

Delft University of Technology

University of Amsterdam

UK
Undergraduate: £38,000
per year

(can be lower elsewhere)

University of Oxford

University of Cambridge

Portugal
€1,250 per year

(depending mainly on accommodation)

University of Porto

University of Lisbon
*Free for students holding Denmark Permanent Residence permit or participating in an exchange programme
International students for whom affordability is a critical factor have plenty of options in Eastern Europe as well, particularly in Poland, Serbia, Hungary, Romania, Czech Republic, Lithuania and Latvia.
Country
Average tuition fees (public/state universities)
Living expenses
Well-known universities
Czech Republic
Free (as long as you enrol in a degree taught in the Czech language)
€8,000 per year

Charles University

Masaryk University

Romania
€2,000 and €5,000 per year

€550-950 per month

University of Bucharest
Poland
£2000 per year for 1st, 2nd and long cycle studies
€350-€550 per month

Jagiellonian University

University of Warsaw

Serbia
€1000-7000 per year (2 semesters)
€350-€550 per month
University of Belgrade
Hungary
€1200-5000 per year, depending on the programme
€375 – €700 per month in Budapest, lower in other cities
Semmelweis University
Lithuania
Undergraduate: €1,000-5,300 per year

Among the top 10 cheapest European countries to live in

Vilnius University

Vilnius Gediminas Technical University

Latvia
€2,500-4,500 per year
€450-€700 per month in Riga, lower in other cities

University of Latvia

Riga Technical University
You might be interested in: How to open a German blocked account for international students
Scholarships & Financial Aid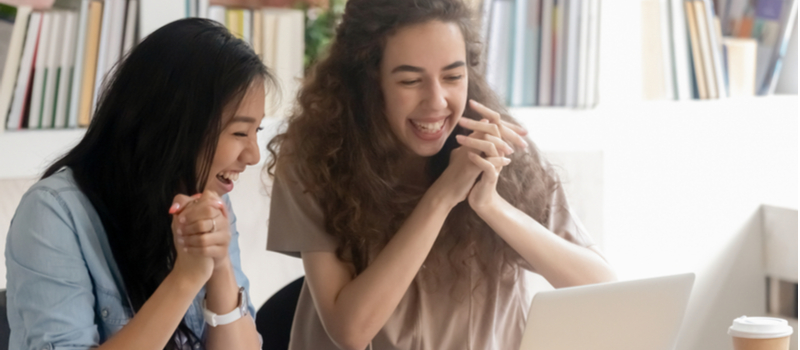 In addition to affordability (fees + living expenses), many European universities offer financial aid (scholarships, grants, awards, fellowships) to international students which further lowers their financial burden.
For example, the EU-sponsored Erasmus Mundus Joint Master Degree scholarship (EMJMD) covers the participation costs (including tuition fees, library and laboratory costs, insurance and any other mandatory costs) for students applying to a Master's programme at select EU universities. Europe offers a number of other scholarships that are similar to EMJMD.
Many European countries, including Austria, Germany, UK and France offer their own scholarships.
That apart, the government of your home country may also offer a scholarship if you are aspiring to study at a European university. However, keep in mind that there may be some obligation attached to the scholarship, such as a commitment to return to your home country to work for a certain period. International scholarships and Top Universities are two sites that offer useful information on scholarship options for international students across the world.
Many universities offer their own scholarship programmes, for both local and international students. These details are usually published on their websites.
Studying In Europe: Employment Opportunities
1. Part-Time During Study
Many international students, especially those who are self-funded, aim to work part-time to finance their day-to-day living expenses. In addition to providing income, part-time work can be a great opportunity to learn about the country's labour market in preparation for full-time work after studies.
Many European countries allow international students to work part-time while studying, but the rules differ in each country.
In the UK, international students on a Tier 4 visa (pursuing a course that is six months or longer) are allowed to work different hours depending on the University's term or their current stage in their academic lifecycle.
In general, there is a 20 hours/week limit on most international students.
The 20 hours/week restriction holds true in Spain as well. In addition, students can only undertake work that is related to their course.
In France, during term time, students can work part-time both on-campus and off-campus. Full-time work is allowed during scheduled vacations. Overall, students in France can work for up to 964 hours during the year.
Students in Germany can work up to 120 days per year full time or 240 days part time. They can work for more than the allowable 120 days if they find a job with the institution of study.
2. Full-Time After Study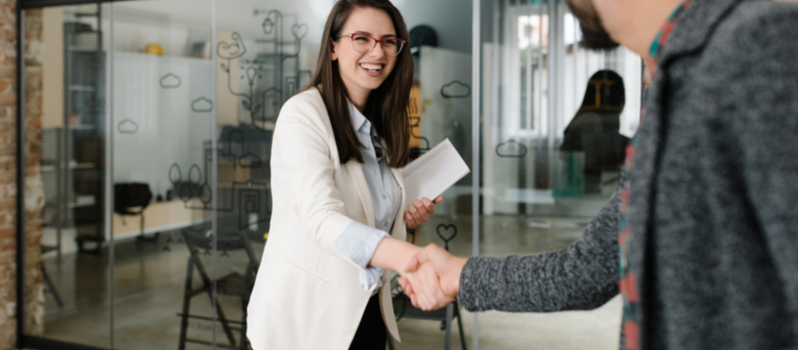 Post-study employability for international students in Europe varies with every country, (owing to differences in visa rules, job market, etc.), university and programme of study.
For example, the UK has a very competitive job market. However, it also offers a 'post-study work stream' via a number of work visas that allow many UK graduates to work in the country, as long as certain conditions are satisfied.
In Germany, non-EU students can stay for up to 18 months after graduation and apply for a job relevant to their skill set. If they find a job relevant to their area of study, they can apply for an EU Blue Card (German Residence Permit) that allows them to take up employment anywhere in the EU (with a few exceptions such as the UK).
Similarly, Ireland, France, Switzerland and Sweden also offer conditional residence/work options for international students.
It is best to research available options and eligibility criteria before undertaking study in a foreign country.
Conclusion
If you're considering studying abroad, Europe is a haven for endless possibilities and advantages.
European universities offer world-class education, state-of-the-art facilities and research-or industry-oriented instruction. They provide access to comprehensive libraries that have extensive collections of books and multimedia to support students in their quest for knowledge. Europe also has a rich history which provides international students with multiple opportunities for personal learning and enrichment.
Studying in Europe prepares you for a mobile, geography-agnostic global career. And because European degrees are respected by employers the world over, international students who study in Europe have access to a wide range of graduate job and career openings. All in all, Europe is a great choice for pursuing an international degree.
You Might Also Want To Read: 10 Terrific Reasons To Study in Europe
*Disclaimer: This article is intended for informational purposes only. All details are accurate at the time of publishing. Instarem has no affiliation or relationship with products or vendors mentioned.