9 travel hacks that'll change your life forever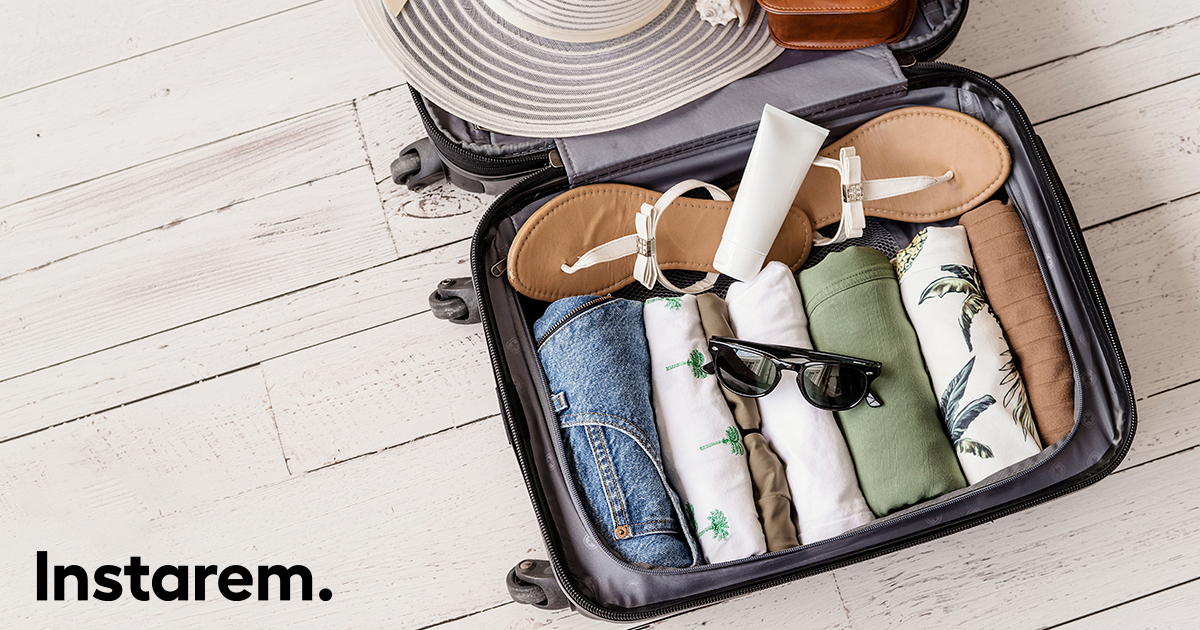 It can be hard to get back into the swing of things after a long break, especially when it comes to travel. After all, the pandemic has kept many of us at home for the last two years.
But whether you're finally taking that long-awaited trip or just going on a weekend getaway, there are a few travel hacks that will help make the transition smoother.
So sit back, relax, and get ready to learn some valuable tips that will make your next trip a breeze!
1) Packing list
While packing your bags, you might be thinking, "Do I really need all of this stuff?" The answer is probably 'no', but it never hurts to be prepared. A packing list can help you strategize what to pack so that you don't end up bringing too much or too little.
Of course, you can always wear your clothes more than once. If you have an old shirt or socks you are going to throw out anyway, bring it, wear it and throw it out before you come back so that you make room for souvenirs instead.
2) Get packing cubes
Clothes everywhere, shoes under the bed, and toiletries scattered throughout the bathroom. Sounds familiar? But hey, here is one simple solution that can help make packing a breeze: packing cubes.
Packing cubes are small, lightweight bags that you can use to organize your belongings. They come in different sizes, so you can easily find one to fit your needs. And best of all, they help to keep your belongings organized and easy to find.
Don't want to get packing cubes? Get vacuum-sealed bags instead. These are great for storing bulky items like winter jackets and they can really help to save space in your suitcase.
If you're really struggling to fit everything into your suitcase, remember that you can always wear heavier items on the plane. This will help to free up some space in your suitcase, and it can also help to keep you warm on a cold flight.
You might be interested in: Best Instarem amaze card promotions: booking.com, hotel buffets & more
3) Solid toiletries and cosmetics
Packing for a trip can be a total nightmare.
There's always the risk of forgetting something important, and then there's the challenge of fitting everything into your suitcase.
But there are a few hacks that can help make the process a lot easier. For example, investing in travel-sized toiletries can save you a lot of time and stress. These are perfect for taking on the go, and they'll save you from having to pack full-sized bottles of shampoo, conditioner, body wash, and more.
You can usually find travel-sized toiletries at your local drugstore or supermarket.
Dry shampoo is also a great option for travel, as it doesn't take up much space and it can help you save on shampoo and conditioner.
Another top travel tip is to invest in solid toiletries and cosmetics. These are perfect for taking on the go, as they don't leak and don't take up much space. You can find solid versions of almost any toiletry or cosmetic product, from shampoo and conditioner to foundation and lipstick.
4) Travel adapter
If you're traveling to a country with a different electrical outlet than your own, then you'll need to purchase a travel adapter. These are relatively inexpensive and can be bought online or at most travel stores.
You might be interested in: 13 essential apps for Singaporeans travelling overseas
5) Make copies of important documents
No one ever thinks that their vacation will be ruined by losing their money and important travel documentation… until it happens to them. It's happened to the best of us: you're enjoying a nice day at the beach, when you suddenly realize that your bag – which had your passport and wallet in it – is gone.
Now you're stuck in a foreign country with no way to get home. But don't worry, there are some things you can do to prepare for this possibility.
Before you travel, make copies of all your important documents, including your passport, driver's license, and credit cards. Email these copies to yourself and someone at home, so that if you do lose your originals, you'll have a way to get replacements.
6) Ear plugs and an eye mask
As any seasoned traveller knows, one of the keys to a successful trip is getting a good night's sleep. However, this can be difficult when you're in a new place, with unfamiliar sounds and light sources. That's why it's important to pack ear plugs and an eye mask. These simple items can help you to get the rest you need, so that you can enjoy your trip to the fullest.
7) Choose the right bag
Carrying a backpack around is like having your own personal Sherpa.
Not only does it free up your hands, but it also helps to distribute the weight of your belongings more evenly, which can prevent backaches and muscle strains.
It's also much more difficult for someone to pickpocket you when all of your valuables are safely tucked away in a bag that's strapped to your body. So next time you're planning a day of sightseeing or hiking, ditch the handbag and reach for a backpack instead. Your back will thank you for it.
If you're the type of person who doesn't like backpack, then you might want to consider getting a sling or cross-body bag from the anti-theft series.
These bags are designed to be lightweight and comfortable, and they provide plenty of room for all your essentials. Plus, they come with a host of security features, such as slash-resistant construction and RFID-blocking technology, that will help keep your belongings safe and sound.
You might be interested in: Top 5 things to do in Genting Highlands
8) Bring light and quick dry fabric
One of the worst things about traveling is dealing with wrinkled clothes. But you can save yourself a lot of time and hassle by packing clothing made from light and quick dry fabric. These fabrics are designed to resist wrinkles, so your clothes will stay looking great no matter how long you're on the road.
Light and quick dry fabric is also a great choice for travel because it's often lighter and more packable than other fabrics. This means that you'll be able to fit more clothes into your suitcase, which is always a bonus.
9) Get a good travel credit card
Get a good travel card like amaze. You will also enjoy fantastic FX rates, earn InstaPoints on FX spends and redeem them as cashback or discounts on overseas money transfers. This will save you a lot of money on purchases, and it's also a good backup in case you lose your wallet.
PS: Don't have the amaze card yet? Sign up now before your trip kicks off!
And that's it! These are just a few of the travel hacks that can help to make your trip more enjoyable. So next time you're planning a vacation, be sure to keep these tips in mind. Bon voyage!
*Disclaimer: This article is intended for informational purposes only. All details are accurate at the time of publishing. Instarem has no affiliation or relationship with products or vendors mentioned.