6 ways to declutter your stuff before you move overseas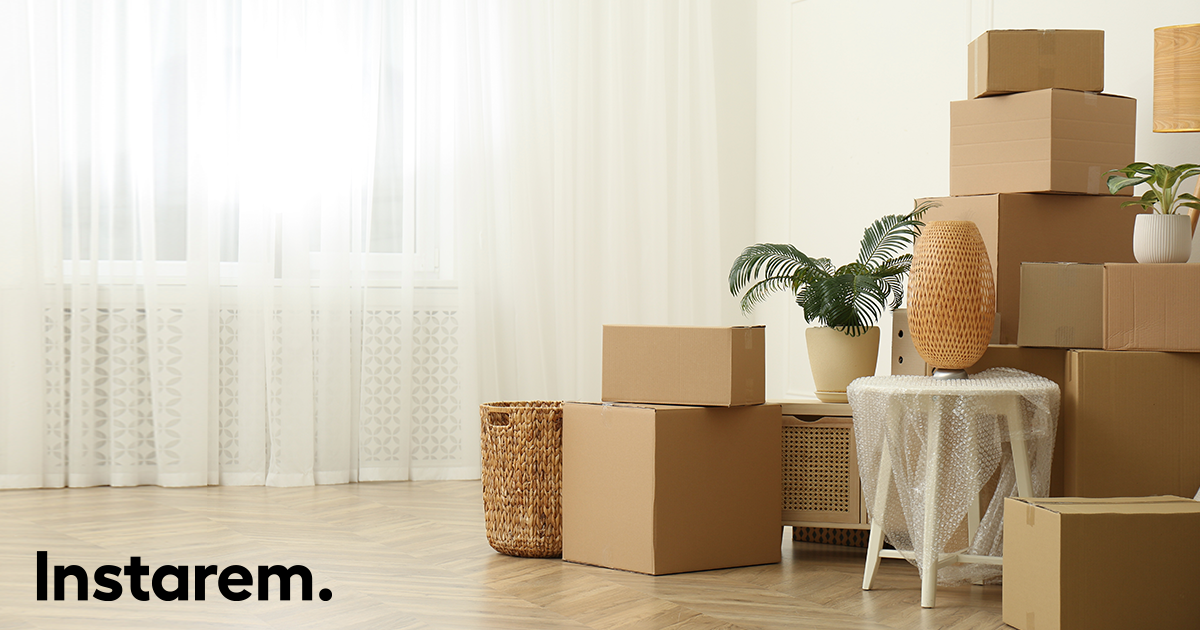 Are you in the process of planning a move overseas? If so, you're probably wondering how on earth you're going to fit everything into your luggage. It can be tough to figure out what to take with you and what to leave behind.
In this article, we'll discuss the best way to declutter your belongings before your move. We'll also talk about how to sell any items that you don't want to bring with you. Let's get started!
Trash the broken
As anyone who's tried to declutter their home knows, getting rid of stuff is easier said than done. It can be tough to let go of things, even if they're broken or you never use them. Chances are, you're never going to get around to fixing that broken lamp or that ripped sofa, so you might as well get rid of them now.
Once you've disposed of all the obvious junk, you can move on to the tougher decisions.
Tag electronic items
Now that you've gotten rid of all the trash, it's time to start thinking about what you want to bring with you. If you're like most people, you probably have a lot of electronic items that you use daily. Some examples are:
But hey, if you're planning on moving to a new country, there are some things you need to consider. For example, not every country uses the same electrical current.
In Europe, the standard is 230 volts and 50 hertz, while in the United States it's 110 volts and 60 hertz.
That means that if you try to plug a European appliance into an American outlet, you're going to either fry your appliance or start a fire.
Plus, not only will they probably break during the move, but you'll also have to deal with the hassle of finding a new place to live that has the right voltage and frequency for your appliances.
So go ahead and tag them with a big "NOPE" – that'll save you the trouble of lugging them all the way over here only to find out they won't work. It's just not worth it.
Digitize photos and documents
One thing that's important to remember when you're decluttering is that not everything needs to be physical. If you have a lot of old photos and documents, it might be a good idea to digitize them. That way, you can keep them safe and sound on your computer or in the cloud, and you won't have to worry about them getting lost or damaged in the move.
There are several ways to digitize your belongings, but one of the easiest is to use a scanner. If you don't have a scanner, you can also use your phone's camera. Just make sure that you take clear, high-quality photos so that they'll be easy to read later.
Once you've digitized your photos and documents, you can either keep them on your computer or upload them to the cloud. That way, you'll always have access to them, no matter where you are. And if you ever need to declutter again, you can just delete them!
Sell unwanted items
Moving is a drag. There's the packing, the lifting, the endless sorting and purging of belonging you no longer need or want. It's enough to make even the calmest person break out into a cold sweat. But there is one silver lining to this whole moving debacle: the opportunity to make some extra cash by selling your unwanted items.
That includes things like clothes, books, tableware, bicycle, electronics, etc.
Clothes: You can sell your clothes at a consignment store, online through sites like Poshmark or thredUP.
Books: Books can be sold online through Amazon or Half Price Books. Or, if you want to get rid of them quickly, try a used bookstore or a library book sale.
Tableware: If you have extra dishes, silverware, or glassware that you don't use, try selling them online through Facebook Marketplace or Craigslist.
Bicycle: A bicycle can be sold through online marketplaces like BikeExchange or Craigslist.
Electronics: Electronics can be sold through online marketplaces like Gazelle or Craigslist.
Just be sure to take good photos of your items and write detailed descriptions so that buyers know what they're getting.
Another option is to host a garage sale. Just be sure to advertise your garage sale in advance so that people know when and where to find it.
Can't sell? Donate
One man's trash is another man's treasure. Just because you're sick of that ratty old couch doesn't mean someone else wouldn't love to take it off your hands.
In fact, there are a few organizations that accept donations and give them to people who need them.
So, before you haul your old stuff to the dump, check to see if there's a local organization that would be willing to take it off your hands. You might just be making someone's day.
Still can't get rid of it? Give it away for free
Start by bringing some of your unwanted items to work and see if anyone wants them. You'd be surprised how many people will jump at the chance to snag some free stuff.
And if you've got some sentimental items that you can't bear to part with, try gifting them to friends or family members who you know will appreciate them.
You can also put up a social media post announcing that you're giving away furniture, rugs, garden flowerpots, etc. People will be more than happy to come and take it off your hands.
Don't just think about the money you spent on these items
It is hard not to think about what we spend on items, especially when we are trying to get rid of them. We see the money that we spent on them, and we want to get as much of it back as possible. We think about how we could have used that money on something else or how we could have saved it.
However, people who are taking items off our hands, in the most convenient way, are doing you a favour.
Focus on your dream of moving overseas and how getting rid of these items will help make that happen. The sooner you let go, the sooner you'll be on your way to your new life!
And if you are ready for your move, don't forget to sign up for Instarem to move your money.
Here's why:
Cost-effective
Low transfer fees enable you to send money to multiple destinations without burning a hole in your pocket.
Easy and fast
Transferring money to other countries is typically an instant transaction.
Trusted and secure
Instarem is regulated by nine financial regulators across the globe. Instarem is a trusted licensed service provider with licenses in Australia, Singapore, Hong Kong, Malaysia, India, UK, US, EU, and Canada.
Earn loyalty points
You will be rewarded with loyalty points which are referred to as 'InstaPoints' for every transaction and referral you make via Instarem. You will then be able to redeem your points and get great discounts for future transactions. Remember, the more you transfer, the more you earn!
Transparency
Absolutely no hidden costs. You will be in the know of the exact rates and fees applied to your money transfer.
Try Instarem for your next transfer.
Download the app or sign up here.
*Disclaimer: This article is intended for informational purposes only. All details are accurate at the time of publishing. Instarem has no affiliation or relationship with products or vendors mentioned.