Can a foreigner open a bank account in Singapore? The ultimate guide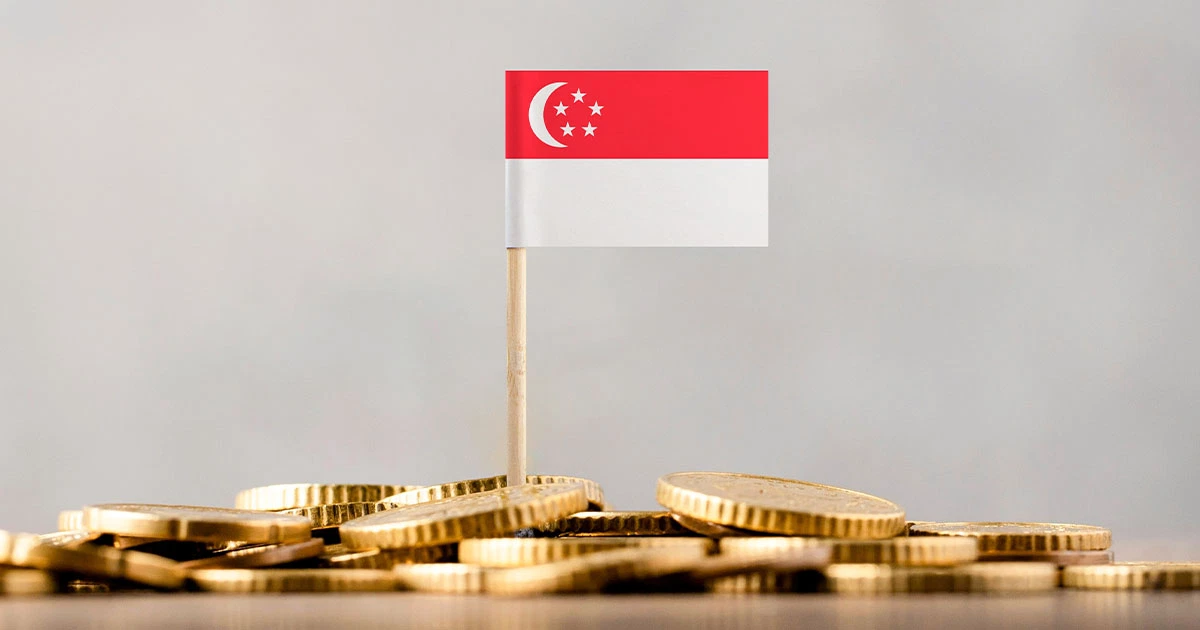 Singapore, a vibrant fusion of cultures and a financial powerhouse, warmly welcomes expatriates and international students. As you step into this world of diverse opportunities, there's a fundamental question to address: can a foreigner open a bank account in Singapore?
While this might initially appear daunting, filled with paperwork and intricacies, fear not! We've prepared a guide to simplify this process, making it straightforward and manageable. Consider this guide your reliable companion, dedicated to helping you smoothly navigate Singapore's robust financial landscape. With our assistance, we hope that opening a bank account in Singapore becomes a seamless initiation into your Singaporean journey.
Can a Foreigner Open a Bank Account in Singapore?
Opening a bank account in Singapore as a foreigner is not only possible but also a relatively straightforward process. Singapore's banking sector is known for its efficiency and international accessibility, making it welcoming to expatriates, foreign investors, and students.
It's important to note that some banks might have specific requirements or restrictions for certain account types. Additionally, fees and minimum balance requirements can vary, so be sure to review the terms and conditions of your chosen bank and account carefully.
Why Open a Bank Account in Singapore: Unveiling the Benefits
In Singapore's vibrant financial landscape, opening a bank account is a crucial step for expatriates. It's a practical move that offers stability. Let's take a closer look at why choosing Singapore for your banking needs is a smart decision.
Financial Stability and Security
Singapore's financial stability is no accident. It's grounded in robust regulations and a proactive stance toward global financial changes, making the country's banking sector a symbol of reliability and strength. Investing your money here isn't just a transaction; it's a strategic move to safeguard your funds from the ups and downs of volatile markets.
Within this secure environment, your finances aren't just stored but also carefully protected. Thanks to a well-established regulatory framework, your investments are secure, providing peace of mind in an ever-changing global financial landscape. This solid infrastructure has firmly established Singapore's reputation as a trusted financial hub, consistently drawing international investors seeking stability and security.
Investment Opportunities
Singapore's financial sector offers various investment opportunities. Banks here provide a wide range of options, including stocks, bonds, and mutual funds. Alternatively, you can explore the stable and robust real estate market. These options cater to different needs and goals, enabling you to select the best investment strategy for your situation.
Business Operations
For entrepreneurs, having a local bank account in Singapore is like having a powerful tool in the business world. It serves as the foundation for your business transactions and operations. From managing transactions seamlessly to handling vital aspects like payroll and expenses with precision, a local bank account is a valuable asset for your business.
Personal Convenience
Welcome to a world where banking is all about convenience and simplicity. Opening a bank account in Singapore provides you with an efficient way to manage your finances. Whether it's bill payments or receiving your salary, every transaction is designed to be hassle-free and seamlessly integrated into your daily life. The personalized banking services, along with a range of online features, are tailored to meet your individual needs, making it easy to manage your money in Singapore's dynamic environment.
Types of Bank Accounts
In the financial landscape of Singapore, the banking sector offers a diverse array of account options, each designed to meet the distinct needs of its customers. When you decide to start your banking journey here, you will find a variety of choices, ensuring there's an ideal fit for your specific financial requirements and goals.
Savings Accounts
Perfect for individuals who aim to cultivate their savings. These accounts offer competitive interest rates, enabling your funds to grow steadily over time. They're a safe haven where your savings can flourish, providing you with a sense of financial security.
Current/Checking Accounts
Tailored for those who prioritize flexibility in their daily transactions. With a current account, managing your finances becomes seamless, allowing for effortless deposits and withdrawals, as well as facilitating smooth and frequent transactions.
Multi-Currency Accounts
A boon for globe-trotters or international business connoisseurs. These accounts break down the currency barriers, allowing you to hold and manage multiple currencies within a single account, paving the way for convenient global transactions.
Business Accounts
Designed with entrepreneurs and businesses in mind. Business accounts offer features that cater to the complexities of managing a business's finances, such as higher transaction limits and enhanced customer service support.
Singapore's banks offer a variety of account types to meet the diverse needs of individuals, whether you're an expat, student, or business owner. With these options, everyone can find a bank account that matches their financial goals and needs. This variety ensures that your banking experience in Singapore is tailored to you, making it more than just a regular banking experience, but one that fits your personal financial needs closely.
Crafting Your Entry: Documents and Eligibility
Let's go through the essential documents and eligibility criteria you'll need to open a bank account successfully in Singapore.
Documents
Entering Singapore's banking sector requires some essential documents. Consider these as your entry tickets:
Passport: Your universal identification, ensuring that your nationality and identity are clear.
Employment or Student Passes: These verify your purpose and the legality of your stay in Singapore, whether for work or study.
Proof of Residential Address: These could be utility bills or lease agreements, confirming your residential status in Singapore.
Other Identification Documents: These could include additional photo IDs or reference documents from your previous banks.
Eligibility Criteria
Understanding eligibility is like having a clear map. It helps in navigating through the process with precision:
Age: There might be age restrictions, typically the account holder should be 18 years or older.
Type of Passes: Different pass types, like employment, student, or dependent pass, could influence the kind of bank account you can open.
Purpose of Stay: Whether you're in Singapore for work, study, business, or as a dependent, it may impact your eligibility for certain types of bank accounts.
Each bank might have slight variations in its eligibility criteria and document requirements. Hence, it's always best to confirm with the respective banks for the most accurate and up-to-date information. With the right documents and meeting the eligibility criteria, the pathway to opening a bank account in Singapore becomes straightforward and simple.
Choosing Your Financial Ally: Selecting the Right Bank
Choosing the right bank is a crucial step in your financial journey in Singapore. Here's what you should consider when making your choice:
Reputation
Look into the bank's standing and history. A bank with a solid reputation usually signifies reliability and stability.
Customer Service
Consider the bank's customer service reviews and availability. Good customer service can make your banking experience much smoother.
Accessibility
Check the bank's network of branches and ATMs, as well as their online and mobile banking services. Accessibility is key for easy and convenient banking.
Technological Advancements
Evaluate the bank's digital banking services and other technological features. A bank with a good digital presence can offer a more convenient and modern banking experience.
Remember, each bank has its unique set of strengths, so choose one that aligns best with your banking needs and preferences.
The Account Opening Odyssey
The process of opening a bank account in Singapore is a well-structured journey even for foreigners. Here's a roadmap to guide you through it:
Decision-making
Start by deciding the type of account that best fits your needs and objectives. This decision is foundational and will guide your subsequent steps.
Document Preparation
Ensure that all necessary documents are ready and up-to-date. Having your documents in order is essential for a smooth process.
Appointment Scheduling
Contact the bank to schedule an appointment. Some banks may allow walk-ins, but scheduling an appointment is usually more convenient and efficient.
Application Process
During your bank appointment, you'll go through the application process. This typically involves filling out forms and providing your prepared documents for verification.
Verification
The bank will then take some time to verify your documents and information. This process varies in duration depending on the bank and type of account.
Remember, patience and preparation are your allies in this process. Ensure that every step is meticulously executed, and soon enough, you'll have successfully opened your bank account in Singapore.
Navigating Currency and Transfers
Understanding the intricacies of currency exchange and international transfers is crucial for managing your finances effectively in Singapore, a global financial hub. This section aims to guide you through the various aspects and options available, ensuring that you make informed and beneficial decisions.
Understanding Currency Exchange
Currency exchange is a common necessity for expatriates, international students, and business professionals operating globally. It essentially involves converting one currency into another, and various factors influence the exchange rates, such as interest rates, inflation, and the overall economic stability of the countries involved.
Exchange Rate Basics
Floating vs. Fixed Rates: Some currencies have floating exchange rates, meaning their values fluctuate based on market demand and supply. Others have fixed rates set and maintained by government authorities.
Buy/Sell Rates: Banks and currency exchange services often have two rates: a buying rate (the rate at which they buy foreign currency) and a selling rate (the rate at which they sell foreign currency).
Navigating International Transfers: Choosing the Best Platform
In this interconnected global era, managing international transfers is a crucial aspect of financial management, especially for expatriates and international business entities. The choice of platforms for conducting these transactions is vast, but it's essential to discern which ones align well with your needs to ensure efficiency, reliability, and value.
Banks: Traditional but Reliable
Banks offer secure and straightforward international transfer services, often integrated into their regular banking operations. However, the fees can be higher, and the process may take longer compared to specialized services.
Online Transfer Services: Fast and Convenient
Online money transfer platforms like Instarem offer quick, user-friendly services, with bank-beating rates and low fees. While evaluating your options make sure to pick a trusted and secure platform for your peace of mind.
Simplifying Your Banking in Singapore
Getting your banking sorted in Singapore doesn't have to be complicated. We've broken it down for you step by step, from choosing a bank to managing international transfers.
This guide is here to make things straightforward. Platforms like Instarem make certain aspects, like dealing with multiple currencies, a lot simpler and more transparent.
In essence, it's about making informed, practical choices that suit your needs. With the knowledge from this guide, we hope you're now all set to manage your finances in Singapore effectively and with ease.
Before you go…
As an expat, after going through the process of relocating and adjusting to a new country, there might be one final challenge – how do you send money back home?
Traditional banks can be costly, leaving you with fewer funds and that's where Instarem comes in.
With no hidden fees and competitive exchange rates, we make it easy to send money home.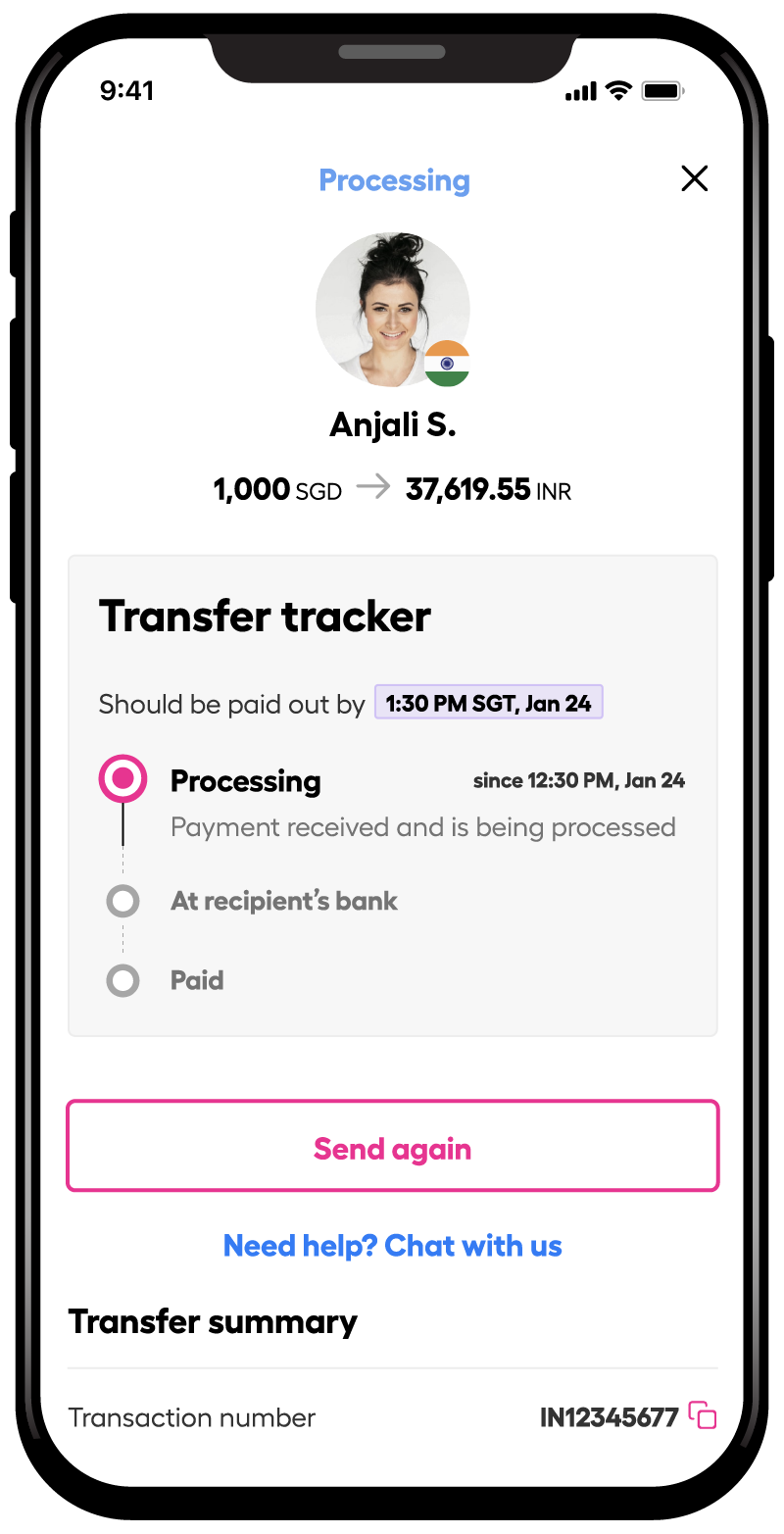 Try Instarem for your next transfer by downloading the app or sign up here.
Disclaimer: This article is intended for informational purposes only. All details are accurate at the time of publishing. Instarem has no affiliation or relationship with products or vendors mentioned.