amaze and Google Pay​TM
Pay the way you want​​
Use amaze on Google Pay to enjoy convenient payments with your Android phone and get rewards on top of rewards.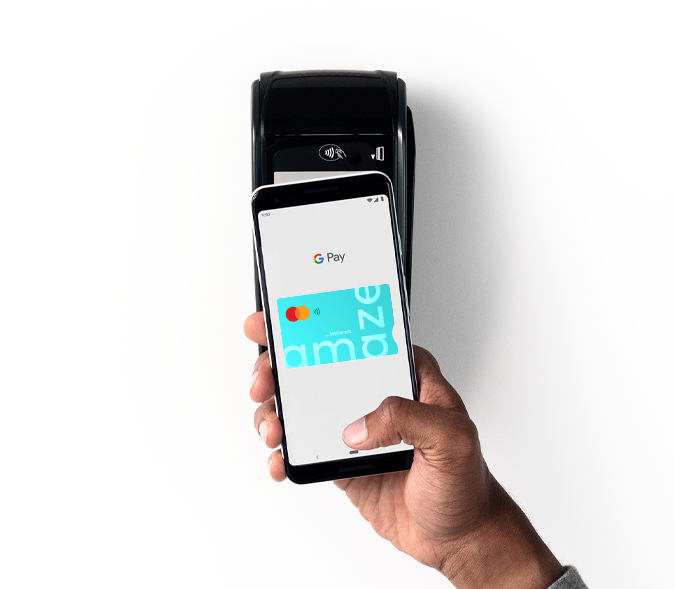 Google Pay is a fast and simple way to use your amaze card to pay for online or in-store purchases. It brings together everything you need at checkout and keeps your payment information safe in your Google account until you're ready to pay.​
Google Pay works on any Android™ device running Android Lollipop 5.0 or higher.​
Make the most of amaze and Google Pay
How to add amaze on Google Pay?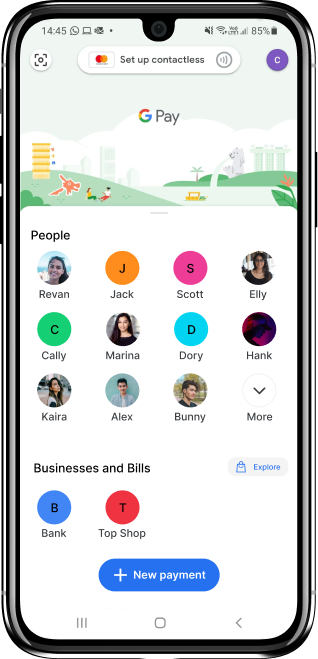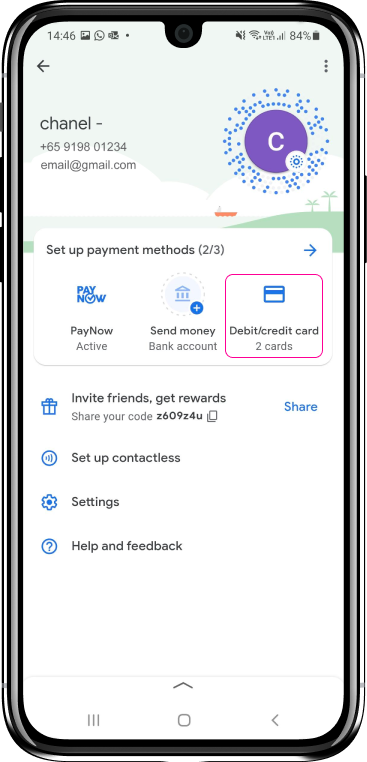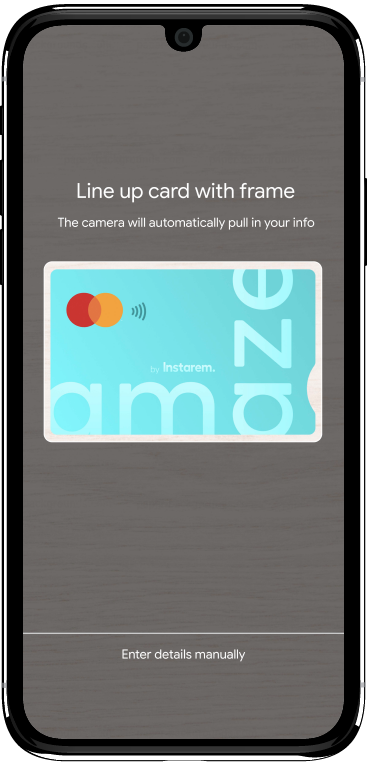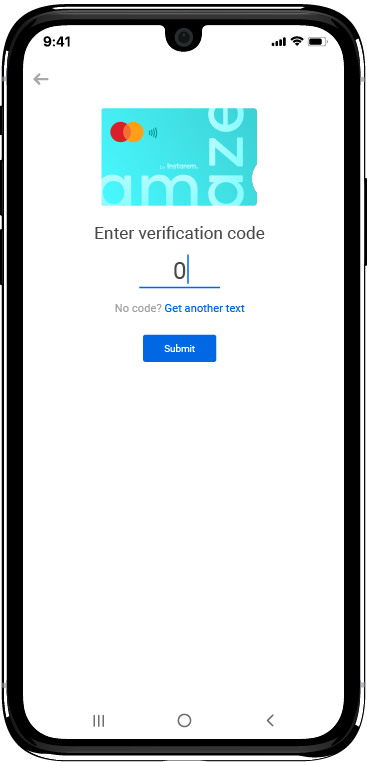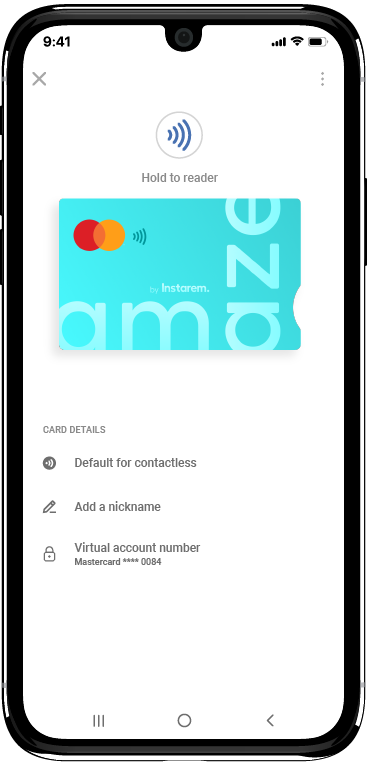 Log into your Google Pay app
Set up your card
Tap on credit/debit card and select "Add credit or debit card".
Scan your amaze card
Scan your amaze card or enter the details manually. You can retrieve this from the Instarem app or the physical card. 
Verify OTP
Verify your OTP if applicable.
Done
Done! Don't forget to set amaze as your default card to ensure that you earn rewards on global spends!
Note: After adding your card you might see a small charge from Google. This checks the validity of your card and account and will be reversed soon.
Safe and secure payments.
Every time​.​
Google Pay uses machine learning and 24/7 fraud detection with advanced security infrastructures to help keep your account safe.​

When you tap to pay with your phone, Google Pay uses an encrypted number instead of your real card number so your payment information stays protected.​

Sure enough, your payments are completely secure with Google Pay.​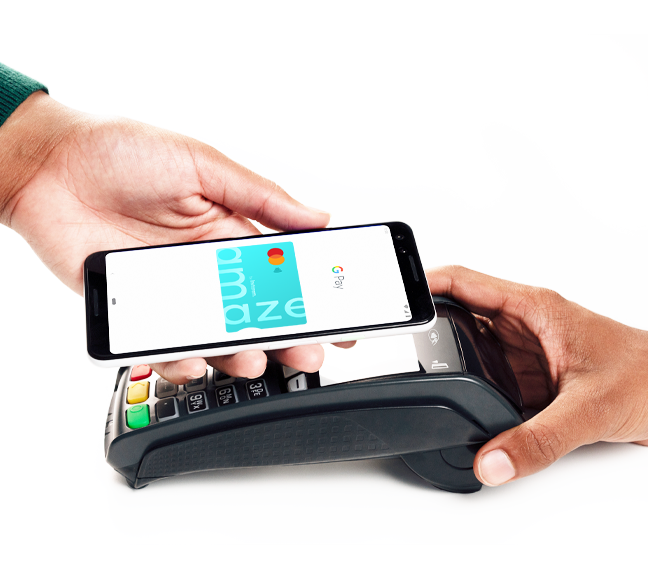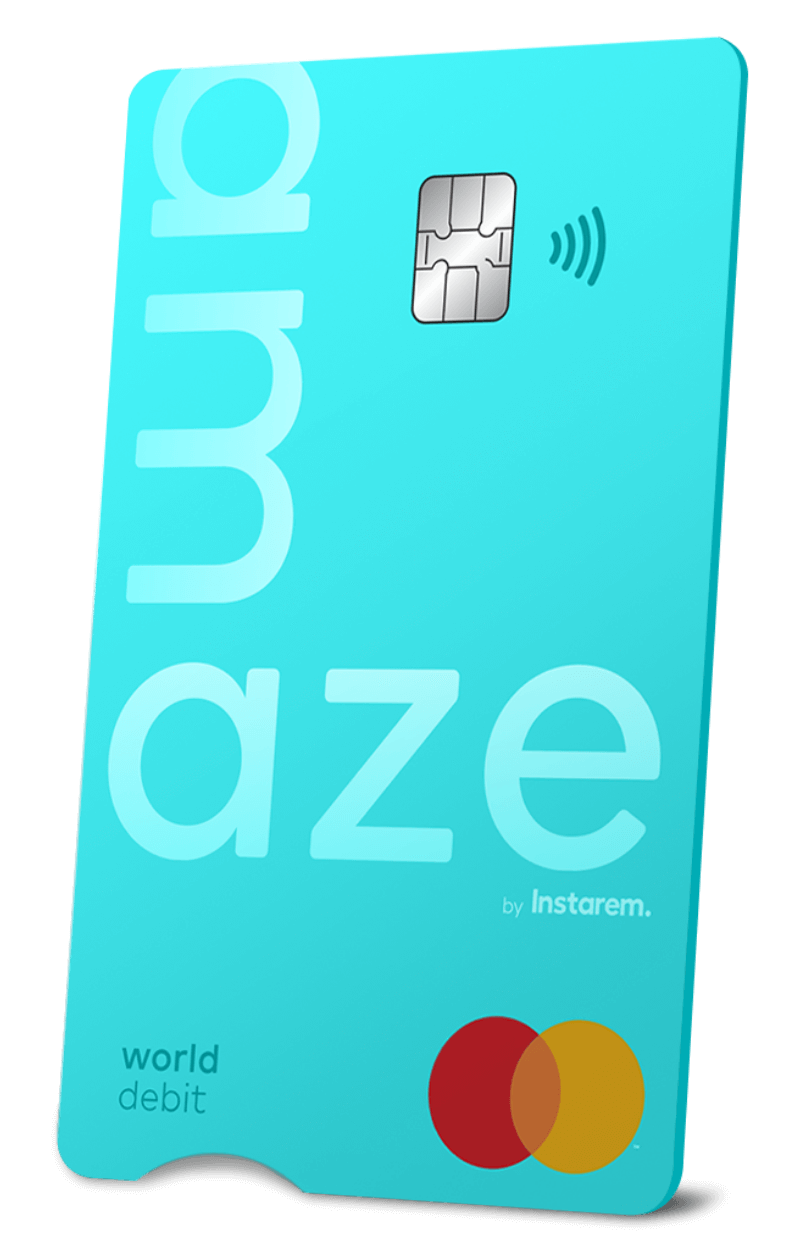 Not using amaze yet?
Sign up and get yours in minutes via the Instarem app.
Where can I use Google Pay?​
Google Pay is accepted at several supermarkets, pharmacies, restaurants, trains, buses and more. You can use Google Pay wherever you see the contactless symbol or the Google Pay symbol. Look for them on the payment terminal screen or on the cash register at checkout.
Is Google Pay safe?
Yes, it is. Google stores payment information on its secure servers using encryption. Your card details are never shared with the merchant.
How to make a payment with Google Pay?
Unlock your phone and hold the back of your phone close to the contactless payment reader for a few seconds. You do not need to open the Google Pay app. A blue check mark will appear on the screen when your payment is done. Note that some stores use older software that asks for a PIN or signature. In such cases, just follow the steps on the screen.
For in-store purchases, please ensure that your Android™ device has Near Field Communication (NFC) and Host Card Emulation (HCE) capabilities.
Is there a payment limit on Google Pay?
There is no payment limit on Google Pay. However, some merchants may apply a limit on contactless payment methods. Please check with the merchant at the time of payment.
Will I earn amaze rewards while using Google Pay?
Yes, you will continue to earn InstaPoints on FX spends on top of any linked bank cards' rewards that you're eligible for while using amaze on Google Pay.