5 Easy Steps to Get a Job in Canada from India in 2024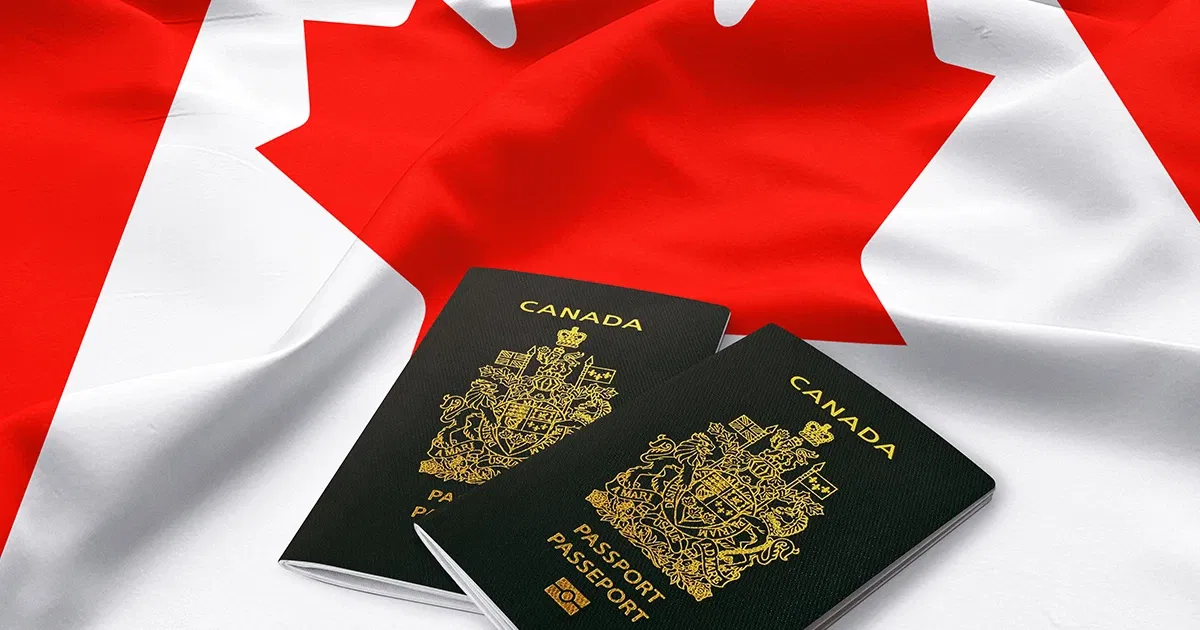 Canada is one of the most sought-after destinations for Indians to work and live. With the growing development of the country, there is an upsurge in the demand for skilled workforce in Canada.
However, according to a survey conducted in the country in 2021, approximately 44.5% of businesses found it challenging to find suitable candidates with the required skill set for various jobs. This creates multiple Canada job opportunities for qualified and skilled job seekers from all over the world, including India.
The Canadian Government has open policies to support the Canada job market by attracting and retaining foreign-based talent in the country. As a result, the number of Indians who became permanent residents of Canada increased by 260% between 2013 to 2022.
Like several other skilled and qualified Indians, do you also wonder, 'Can I get a job in Canada from India?' The good news is, yes, thanks to the strong bilateral ties between the two countries, there are several job opportunities in Canada for Indian workers.
Here, we are going to tell you how to get a job in Canada from India in a few easy steps and other aspects of jobs in Canada from India in 2024.
5 Easy Steps to Get a Job in Canada from India
Step 1: Create an ATS-Friendly Resume
The first step to apply for jobs in Canada from India is to create a resume. An impressive resume supports your job application and can help you stand out from the crowd.
Often people consider creating a resume an easy task and do not give it the time and seriousness it deserves. However, remember that an employer in Canada will receive hundreds of resumes for a job vacancy.
Due to the large volume of resumes and the urgency of hiring a suitable candidate within a short time span, most employers now filter the resume through an Application Tracking System or ATS.
The ATS is an advanced HR software that several companies use to manage their hiring process without much human intervention. The ATS software is equipped to carry out the entire hiring process, starting from posting a job on Canada job websites to sorting out the application received. It scans and filters the resumes received based on multiple factors, like resume formats, keywords, profiles with photos, etc.
Therefore, it is essential to create an ATS-friendly resume to increase your chances of getting shortlisted for a job vacancy in Canada for Indian workers. You can easily find an ATS resume template online to make an excellent and noticeable resume for a Canada job vacancy for Indians.
Also Read: Top part-time jobs for students in Canada
Step 2: Do Thorough Research on the Canadian Job Market
Every country has a unique job landscape, including Canada. Therefore, when applying for regular or work-from-home jobs in Canada from India, it is essential to research the prominent employers in your field in the country and make a note of the skills that are valued in your field. Only a part of the Canadian jobs are advertised publicly, so it is advisable to select the best Canada job portal for Indian workers to stay updated with the latest jobs.
There are abundant job opportunities in Canada in several sectors:
Manufacturing and construction industries

AI and software developers, software engineers, and web designers in the Information Technology field.

Marketing and Sales

Human Resources

Financial services

Hospitality

Healthcare services

Administration
Step 3: Choose the Best Resources for Applying for Jobs
When answering how to get a job in Canada, another essential step you cannot afford to ignore is applying for Canadian jobs through the right resources. With the changing global employment scenario, it has become easier to reach out to employers abroad.
You can understand the Canada job market and look for job opportunities in Canada for Indians on portals like LinkedIn. It is good to have multiple sources to get information about Canada job vacancies for Indians.
In addition to this, consider applying for Canadian jobs through HR consultancy and job portals in Canada and India. You can connect with professionals in Canada to get first-hand information about exclusive vacancies not advertised usually on regular job portals. You can even apply directly at the company's website to increase your chances of getting noticed by the company's HR and getting a quick response.
Step 4: Apply for a Canada PR Visa
If you plan to stay and work in Canada for a long duration, you can consider applying for a Canadian Permanent Residency or PR. It gives a boost to your chances of getting employment in the country, as employers need not worry about sponsoring your stay in Canada if you have a Canada PR visa. Moreover, a PR assures the employer that the candidate plans to stay and work in Canada for a long duration, and they can safely spend time and resources on hiring and training him.
Indians who get a PR visa in Canada can work in the country without any restrictions. Once your PR is confirmed, you can access the Canadian Government's job bank and apply for various jobs you qualify for.
Step 5: Preparing for Job Interviews
While making an ATS-friendly resume is the first step to finding a job in Canada, you cannot consider your job done once you have made a good resume and forwarded it to employers or agencies. You must prepare well to face the job interview.
Consider the following points to prepare for a Canadian job interview:
Review the job description and understand the duties and responsibilities for the post, the skills and experience required, and the technology the company uses. Incorporate these factors in your written and verbal communication with the company to highlight your efficiency and experience that is suitable for the position.

If required for the job, build a portfolio with examples of work you have done in the past. Along with the work samples, you can also include design samples in your portfolio for job roles like animation and graphics and project information to showcase the important projects you have been a part of.

Prepare for questions that you expect to be asked during the job interview. These can be general HR-related questions or subject-specific ones. Also, do your research about the Canadian work environment and the country in general.

Once you have prepared yourself with the probable questions for the interview, practice with mock interviews. You can request someone knowledgeable and experienced to conduct your mock interviews and give you constructive feedback.

Make a list of questions you can ask the employer if you get a chance.
Also Read: 10 Most Common Questions For An Overseas Job Interview
Assessing Your Eligibility for Canadian Jobs
The Federal Express Entry System is the Canadian Government's point-based online system that allocates points to applicants based on certain selection factors. Skilled workers with foreign work experience who want to immigrate to Canada must meet the following requirements to become eligible to be a part of the Express Entry Pool under the system:
Age

Education

Work experience

Whether the applicant has a valid job offer in Canada

English and French language proficiency

The applicant's ability to adapt to the Canadian culture
You will need the following documents to apply for jobs in Canada from India:
A professional resume

Documents and proofs for previous employment

Identity proof

Valid passport

Payslips for salary evidence from previous employers

Visa/ Work Permit
How to Apply for Jobs in Canada from India
If you plan to live and work in Canada for a long duration, the best way to apply for a job in Canada is by getting a Permanent Residency (PR) status in Canada. The PR status allows an immigrant to live, study, and work anywhere in Canada.
You can live and work in Canada with similar benefits as a Canadian citizen if you have PR status. Some employers may be hesitant to offer a job to an applicant who applies for the job with a work permit. It is because there is a high probability that the candidate may have to lose the job when the work permit expires.
Since the PR status is granted to an applicant after a detailed analysis, it is proof that the candidate is skilled and capable of working in Canada and has sound physical and mental health.
You can apply for PR status in Canada through the following routes:
Express Entry Program:

The express entry program is the easiest route to get PR status in Canada. As discussed above, a candidate's eligibility is determined based on the scores given on various factors. You can immigrate to Canada if you score a minimum of 67 points out of 100 on these factors.
Provincial Nominee Program (PNP):

The eligibility for every province under the Provincial Nominee Program is different. You get the PR status only if you fulfill the eligibility of the concerned province under the PNP. Under PNP, the PR status provided is valid only for the particular province. Additionally, the occupation in demand in the province forms a crucial factor when your application is evaluated under the PNP.
Quebec Skilled Workers Program (QSWP):

Under the Quebec Skilled Workers Program, you get the PR status for the Quebec region. To get PR status in the Quebec province, first approval is taken from the Quebec province and then approval is taken from the Federal government.
Understanding Canadian Workplace Culture
Canada has an inclusive work culture, and employees there are protected by federal and provincial laws. Moreover, the country has strict standards for weekly work hours, minimum wages, health and safety standards, parental leaves, and annual paid leaves for people who work in Canada from India and other countries.
Here are a few benefits you can enjoy if you get a job in Canada from India:
You have to work only 40 hours every week in Canada.

You enjoy 25 paid leaves in Canada annually.

The average salary in Canada is sufficiently high.

You get a pension plan and a life insurance plan.

You can benefit from affordable healthcare schemes in Canada.

Canada is one of the fastest-growing countries in terms of tech jobs.

There is a provision for CCB (Compassionate Care Benefit) for your family members in Canada.

Once you are employed in Canada, you can join a labor union in the country.

You get Employment Insurance for a short duration if you become unemployed temporarily to upgrade your skills or due to health reasons, pregnancy, or to take care of a severely ill family member.
Also Read: 12 best job search websites to help you find your dream job
Canadian Work Permits and Immigration Processes
If you do not want to apply for PR status in Canada, you can apply for a work permit to work temporarily in the country. A work permit is a legal document that allows non-Canadians to work in the country.
To apply for a work permit, you must have a Canada offer letter for a job. The job offer must be supported by a Labor Market Impact Assessment (LMIA). A positive or neutral LMIA states that there are no suitable Canadians available to fill a particular. vacancy in the country.
However, there are certain exceptional cases where you may not require LMIA, like if your spouse already has a work or study permit in the country or if you have graduated from a Canadian Designated Learning Institute.
If you qualify for a Canadian work permit, you must meet the following additional requirements:
Show a clear intention to leave the country once your work authorization expires.

Provide proof that you have sufficient funds to support yourself and your family in Canada and make return arrangements.

You have clear intentions to work with an eligible employer.

You have sufficient documentation to support your eligibility to enter Canada.
How to Obtain a Canadian Work Permit
The process of obtaining a work permit varies depending on the type of work permit you are applying for. For example, a foreign student studying in Canada usually gets a work permit to work part-time as part of their study permit.
If you apply for a closed work permit, you must have a Canadian job offer at hand. These candidates must have a positive LMIA or must be exempt from LMIA. Foreign candidates who want to apply for a work permit in Canada without a job offer can apply for an open work permit in the country.
If you obtain a closed work permit, you must continue working for the same employer at the same location till the work permit expires. To change the employer or the location, you must also change the work permit.
Immigration Process for Canada
An eligible candidate can follow the steps given below to migrate to Canada:
Check and ensure you meet the eligibility requirements to migrate to Canada.

Submit your IELTS Certification and appear for and qualify the Education Credential Assessment.

Create your express entry profile.

Ensure that you have all the required documents for the Invitation to Apply.

Submit your visa application within 60 days of receiving the Invitation to Apply.

Submit your medical test reports and PCC reports.

Get your visa stamping done.
Before You Go
Canada is a promising country to work in, and getting a job there can enhance your global work experience. You can work on a temporary work permit in Canada or apply for permanent residency there. A few steps, like creating an ATS-friendly resume, exploring the Canadian job market, preparing well for the job interview, and selecting the best sources to apply for a Canadian job can enhance your chances of getting a job in Canada.
If you plan to work or move to Canada to study or work, you will need to transfer funds to and from India frequently. Instarem is a leading international money transfer service provider that can take care of your money transfers to and from 60 countries.With Instarem, you can send money to India from Canada through a secure and fast* process and enjoy affordable# exchange rates and fees.
Frequently Asked Questions
1. Is it easy to get a job in Canada from India?
India and Canada have strong bilateral ties. Therefore, there are ample job opportunities for Indians in Canada. However, do in-depth research on the job market in Canada and ensure you follow the correct procedure to apply for jobs in the country.
2. How to get a job offer in Canada from India without PR?
You can get a job offer in Canada without PR by applying for a work permit. A work permit allows you to work temporarily on a job in Canada without settling there permanently. You can apply for a closed or open work permit.
While a closed work permit enables you to work at a specific position, for a specific employer, at a specific location in Canada, you can work at any position, for any employer, at any location in Canada on an open work permit.
3. How much can an international student earn in Canada?
International students can earn anywhere between $13 to $20.14 per hour in Canada. The wages differ based on the nature of employment and the city you work in. During an academic session, the permissible weekly working hours limit is 20 hours for International students. However, full-time work is permitted during their institutions' vacations and breaks.
4. What is the age limit for working in Canada?
A foreign worker must be at least 18 years of age to work in Canada. However, there is no upper age limit for working in the country.