Alipay: Everything you need to know
In recent years, mobile payments in China have exploded in popularity.
In fact, China is a global leader when it comes to mobile payments. 45% of adults use the payment method daily, and an additional 41% do so at least once a week.
This is due, in part, to the massive growth of mobile devices in the country and the increasing ubiquity of WeChat and Alipay – two of the most popular mobile payment platforms.
As a result, more and more people are using their phones to pay for everything from groceries to transportation.
If you're planning a trip to China or sending money to someone in China, it's useful to understand how Alipay works and how you can use it to pay for things.
Here's everything you need to know about Alipay:
What is Alipay?
If you're like most people, you probably know Alibaba as the world's largest e-commerce platform. But what you might not know is that Alibaba also owns Ant Group, the company behind Alipay.
Alipay or otherwise known as 支付宝 (zhifubao) is a digital payment platform. It initially started out as a way for Taobao users to make secure payments, but it has since evolved into a massive financial services conglomerate.
Today, Alipay is the world's largest mobile and online payment platform with over 1.3 billion active users.
What is Alipay used for?
Alipay is used for just about everything in China.
You can use it to pay your utility bills, order takeout, hail a taxi, buy movie tickets, split the bill with your friends, and even pay your taxes. You can also use Alipay to send money to friends and family, make investments, and shop online.
Basically, if you can do it offline, you can probably do it online with Alipay.
It's like the Swiss Army Knife of payment apps. And, just like the Swiss Army Knife, it's also really handy to have around when you're in a pinch.
For example, let's say you're at a restaurant and you forget your cash or your card. No problem! Just open up Alipay and pay with your phone. Easy peasy.
You might be interested in: CNH VS CNY: What you need to know about sending money to China
How does Alipay work?
If you've ever been to China, or even just watched a Chinese movie, you've probably seen people using Alipay. What is this strange thing, you may ask? Well, Alipay is basically a digital wallet.
You can store all your payment information electronically and then use it to pay for things. It's similar to the likes of Apple Pay, Google Pay, and Wechat Pay but way more popular in China.
You can either:
transfer money to another digital wallet, or
link your bank account to the Alipay app and then fund your Alipay wallet with it
And how do you use it? By scanning QR codes!
When you want to pay someone, you just scan their QR code and the payment is sent immediately. And to receive payments, people will scan your QR code.
That's right, everything in the Alipay ecosystem has a unique QR code. That includes individuals, merchants, and even payment points.
The QR code system is so pervasive that it's become a part of daily life for many people in China.
It's not uncommon to see people scanning QR codes to pay for their coffee, order food at a restaurant, or even hail a ride-sharing car.
In fact, the QR code has become so prevalent that there are complaints of discrimination against those who are not tech-savvy.
How many countries is Alipay available in?
The Alipay platform is available in over 56 countries and regions. That includes:
Singapore
Malaysia
Australia
Hong Kong
And more…
What's even better is that the Alipay app is available in Chinese and English.
Is Alipay safe?
Alipay is a very safe and secure platform. All your payment information is encrypted and stored on Alipay's servers.
How to top up Alipay with Instarem?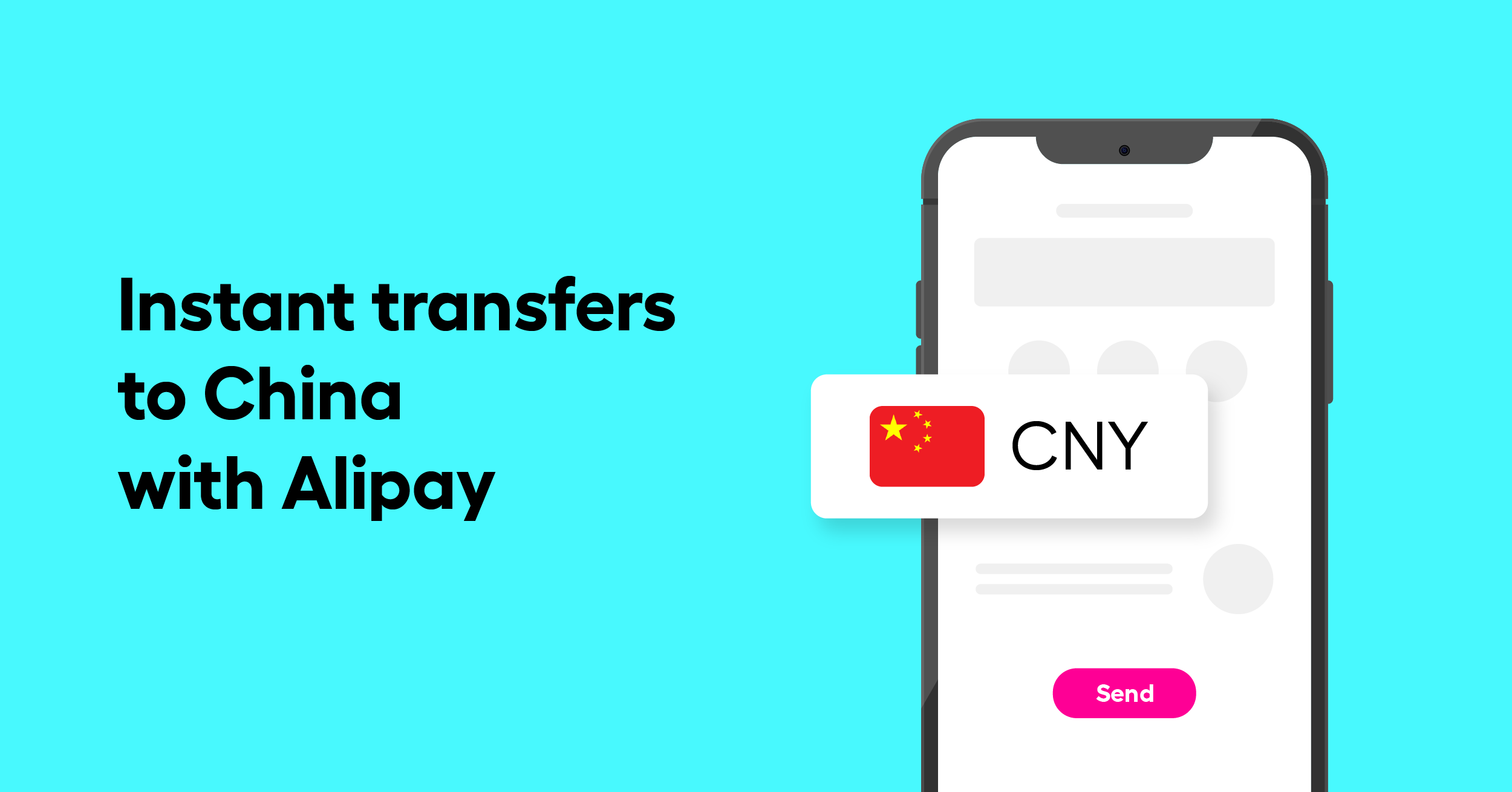 Looking to send money to China from these countries?
Singapore
Australia
Hong Kong
Malaysia
It's time to use your Instarem account to fund the Alipay wallet.
Here are the steps.
Sign in to your Instarem app.
If you are new, simply download the Instarem app from Google Play Store or the App Store.

Sign up using your Google, Facebook account or your email.
Fill in your personal details and upload the required documentation to complete registration.
Once your account is verified, you can set up transfer.

Before you set up your transfer remember to add in your recipient's Alipay details.
Head to ' Send' and choose or add a recipient through your phone contacts or manually. Choose the currency you want to send and input the amount.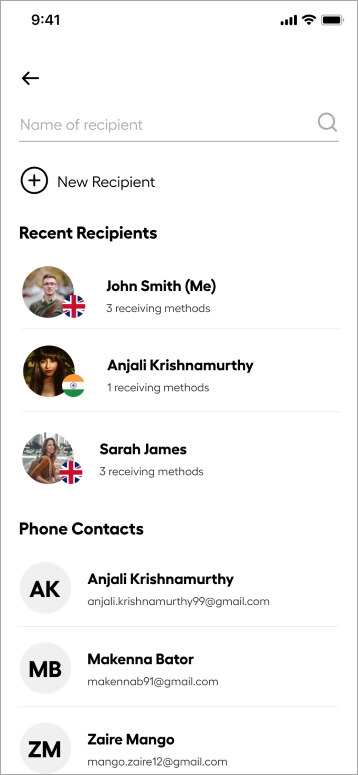 Choose the recipient's receiving method and add in transfer details.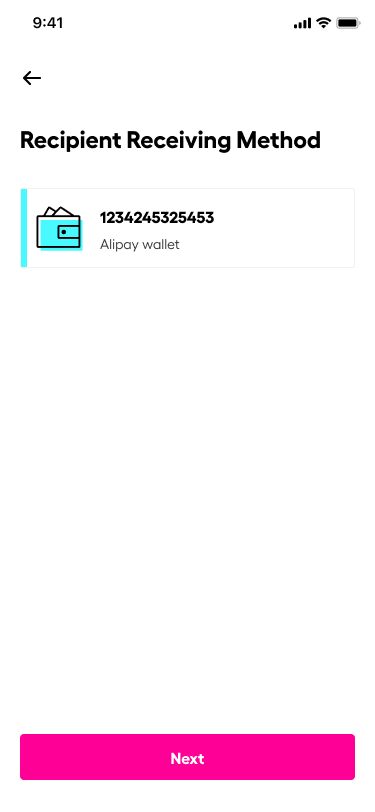 You will get to the transaction summary page. Do a quick check before you authorise the transfer. And remember to key in your verification code that is sent to your phone or email.
Done! The app will then notify you once your payment is successful.
Sounds easy right?
Take note: the recipient needs to approve the transaction in order to complete the process.
What is the transaction limit for Alipay?
The Alipay transaction limit is currently set at 50,0000 yuan.
Ready to send money to China?
*Disclaimer: All images shown are for illustrative purposes.