Average house price in the USA 2024 – A complete state wise list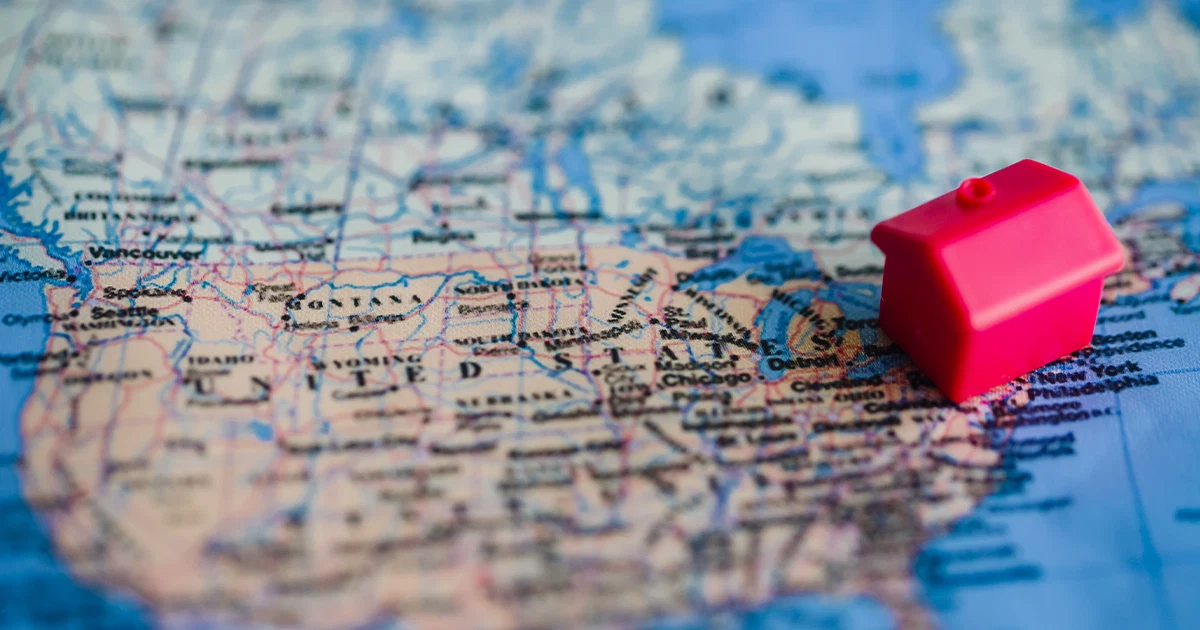 Regardless of citizenship, anyone can own a residential or real estate in the USA. The laws in the United States of America do not restrict an individual of any foreign citizenship from owning a house in the U.S. However, the main concern one may have is that buying a home may be a daunting process, but it is a huge part of the American Dream.
With intensely high mortgage rates and increasing home prices, clubbed with the increasing cost of living in the U.S. per month, the housing market in the country is becoming too hot to handle for many prospective home buyers.
However, despite ultra-high mortgage rates and home prices, the USA real estate market remains competitive due to high demand that overweighs the current inventory crunch. Also, many homeowners are locked in by their existing low-rate mortgage, thus pushing up the cost of a house in the USA.
In the article below, we shall discuss the average house price in the USA, list some of the country's most expensive and affordable states, US real estate trends, and predictions for the coming year.
Did You Know?
The national homeownership rate in the U.S. stands at 65.9%.
Around 66% of U.S. consumers reported it's a good time to sell a home, compared to only 18% who said it was a good time to buy.
The median home sales price in the United States rose 1.9% from one year ago to $406,700 just around $7,000 short of the record high.
Existing home sales fell 2% in July 2023 to a six-month low.
Home prices rose 1.6 percent year-over-year in June and 0.5 percent compared with the previous month and will continue to increase till 2024.
Average House Price in the USA
The United States offers a diverse culture as it is home to people worldwide. With a diverse housing market, the average cost of a house in the USA varies depending on states and regions. The living expenses in the USA will differ depending on where you live or wish to live. Sometimes, these cost differences between the apartments in the USA are astronomical. As per the Federal Reserve Bank of St. Louis, the average house price in the USA as of Q2 2023 is $416,100.
According to the data compiled by the Zillow Home Value Index (ZHVI) and Forbes Advisor Analysis, below is the list of the most affordable and most expensive states in the USA and the average mortgage payment. The average down payment is 13% and is considered an interest rate of 7.32% on a 30-year mortgage.
Also, the table later shows the cheapest houses in the USA (state-wise).
Most Expensive States in the U.S.
| | | | |
| --- | --- | --- | --- |
| Rank | State | Average Sale Price of Homes | Monthly Mortgage Payment |
| 1. | Hawaii | $837,324 | $5,004 |
| 2. | California | $743,362 | $4,442 |
| 3. | Massachusetts | $587,875 | $3,513 |
| 4. | Washington | $577,353 | $3,450 |
| 5. | Colorado | $543,143 | $3,245 |
| 6. | Utah | $510,934 | $3,053 |
| 7. | Oregon | $498,558 | $2,979 |
| 8. | New Jersey | $484,467 | $2,895 |
| 9. | New Hampshire | $446,839 | $2,670 |
| 10. | Montana | $446,602 | $2,669 |
Most Affordable States List
| | | | |
| --- | --- | --- | --- |
| Rank | State | Average Sale Price of Homes | Monthly Mortgage Payment |
| 1. | West Virginia | $155,773 | $930 |
| 2. | Mississippi | $172,654 | $1,031 |
| 3. | Oklahoma | $198,936 | $1,188 |
| 4. | Arkansas | $199,636 | $1,193 |
| 5. | Louisiana | $200,370 | $1,197 |
| 6. | Kentucky | $200,955 | $1,200 |
| 7. | Iowa | $211,054 | $1,261 |
| 8. | Kansas | $215,642 | $1,288 |
| 9. | Ohio | $218,667 | $1,306 |
| 10. | Alabama | $223,246 | $1,334 |
*Rates are taken from Forbes Advisor on 13th Sep 2023, 02:30 pm.
U.S. Real Estate Trends – Housing Market
The interest-rate hikes implemented by the Federal Reserve in early 2022 have severely impacted the U.S. economy. As mentioned earlier, the NAR reports that the median sales price of homes in the U.S. is near record highs and touched $406,700 as of July, 2023.
Experts believe that the housing recession is over even though the mortgage rates have crossed the 7 percent mark by reaching the highest level in over 20 years. The main drawback, however, is the lack of supply.
Investors have fallen toward more affordable properties due to high costs and rising mortgage rates. On the other hand, first-time homebuyers are left with fewer homes to choose from.
According to the PwC report on 2023 Emerging Trends in Real Estate® – United States & Canada, below are some of the key themes or highlights of the report. Although the report focuses on overall U.S. real estate trends and American property market analysis, including the commercial segment, we shall focus only on its residential aspect.
The growing cost of living in America, spearheaded by rising housing prices, has increased the demand for rental units. This demand is further boosted by more younger adults living alone post-pandemic. The multifamily residential sector has responded with an increase in new supply.
Recent deceleration in rent growth and home price appreciation have urged many individuals to look for more affordable houses in the USA.
The Sun Belt (a stretch from California to North Carolina, including 18 southern states) has seen popularity in recent years. This is because these destinations typically offer lower tax rates and lighter regulations. However, these markets shall stay popular for residential in-migration but within moderate levels.
As living expenses in the USA increase, some state and local governments are taking measures to address affordability issues. A few are also considering some form of rent control legislation.
Some other trends to look out for:
House hunting goes digital, with many homebuyers now resorting to virtual capabilities offered by the sellers or the brokers. These may include 3D Tours, drone videos, virtual staging, etc.
Most people are moving from cities to suburbs due to the shift in their necessities or choices.
Single-family housing demand creates a shortfall as migrations from cities to suburbs have surged their demand.
Impact of Location on House Prices in America
The location of a property, mainly residential, is one of the most critical factors that affects its value or price. A good location can significantly increase the price of a property, whereas a wrong location can have a negative impact.
You can check the real estate directory in the USA for agent details to know more about your preferred location. Below are some of the factors that influence the price of a property based on its location
Proximity to amenities: Imagine a house in the U.S. having all popular amenities, such as schools, shops, public transport, etc., close by. Undoubtedly, its price or value will be higher than an apartment in the U.S., where these amenities are farther away.
Safety: Properties in areas with high crime rates typically have a lower value than those with lower or nil crime rates. Also, the security features that your house or neighbourhood comes equipped with play a crucial role.
Environmental factors: A house in an area prone to bushfires or earthquakes will be priced lower than the one not at the risk of any natural disaster.
Future development plans: Since we buy a home for a long-term horizon, the future development plans of the locality can act as a game-changer in the USA real estate market.
Neighbourhood characteristics: For a family or individuals looking for a quieter and calm environment, a peaceful and friendly neighborhood would be preferred vis-à-vis youngsters and individuals looking for a busier and bustling atmosphere.
Buying vs. Renting: What Makes Sense?
Buying a house is a considerable investment and emotional decision. With the average cost of a house in the USA skyrocketing, it is essential to consider whether home ownership is the right decision for you. Let us look at the pros and cons of both buying and renting.
Buying
Pros
Cons

Way to build wealth

Requires significant amount of funds and tedious paperwork

Not answerable to any landlord

Extra expenses for repairs, remodeling over and above mortgage

Consistency especially in children's school

May lead to loss if home value declines

Possible tax benefits ( the Internal Revenue Service provides various tax breaks to make homeownership affordable)

High

house prices in the USA

are mainly due to low supply
Renting
| | |
| --- | --- |
| Pros | Cons |
| Fewer upfront costs and less paperwork | Rent typically increases over time |
| Not responsible for maintenance or repairs | Relocation can be tiring and difficult |
| No payment of property tax bills | No tax benefits |
| Not concerned with the fall in house prices | Limited vacancies and fewer choices available |
Since both buying and renting have their sets of pros and cons, there is no definitive answer to which is the best option. It depends on an individual's preferences, finances, lifestyle, and personal goals.
Future Predictions for House Prices in America
Let us look at what experts predict on house prices in the USA in the coming years.
Jim Egan, Co-Head of U.S. Securities Products Research, in Thoughts on the Market Podcast on 7th Aug 2023, predicted that home prices will stay unchanged from the current levels over the coming year. The U.S. housing market will continue to face limited supply, low affordability, and high mortgage rates. However, the worst may have passed.
Zillow predicts the home values to rise 5.8% from May 2023 through May 2024.
The CoreLogic Housing Price Insights Forecast shows that home prices in America will increase on a year-over-year basis by 4.3% from June 2023 to June 2024.
Some analysts believe the market might cool down, but low inventory may prevent prices from coming down anytime soon.
Conclusion
If you are wondering whether to buy a house in the USA or wait and continue with the rentals and are hoping for the average house price in the USA to come down anytime soon, you may not be in luck.
According to the various American property market analysis, current situations, and expert predictions, the median sales price of homes may continue to hover within the range as they are currently.
The housing market in the U.S. primarily works on the law of supply and demand, and since there is not enough supply in the market to match the demand, house prices may continue to rise or stay stagnant.
Before you go…
Also, if you are a non-American citizen and planning to buy a house in the country, you may look for international money transfer routes to fund your investment.
With Instarem, a cross-border payment platform offers seamless, fast*, and accessible money transfer at a competitive price#.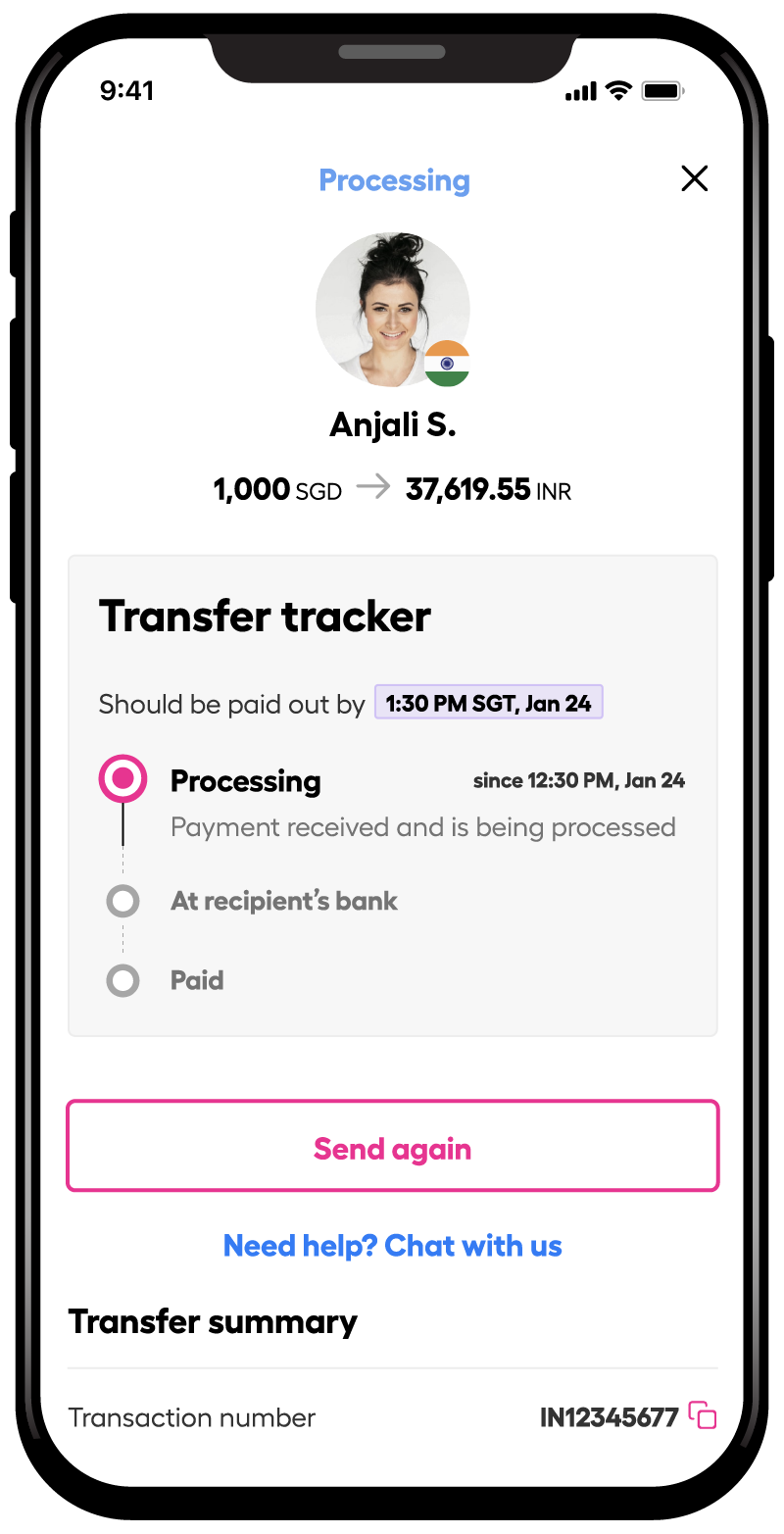 Try Instarem for your next transfer.
Download the app or sign up here.
Frequently Asked Questions
Is buying a house in the USA expensive?
The median sales price of homes in the U.S. is near record highs and touched $406,700 as of July 2023, according to the National Association of Realtors (NAR) report.
When will home prices go down?
Most experts expect home prices to stay the same in the U.S. for a while. Some believe the prices may fall in 2024 if mortgage rates decline faster than expected.
Which state has the highest average house price?
Hawaii is the most expensive state to buy a house and has the highest average house price in the USA.
What factors should I consider before buying a house?
A few factors to consider before buying a house in the USA may include:
Your debt-to-income ratio
Mortgage rates
Local market indicators
Down payment
Duration of stay
Your lifestyle needs
Is investing in real estate in 2024 a good time?
Experts believe home prices may stay at the current rates for a while, whilst the average home prices in the U.S. are almost at the peak. Since the decision to invest in real estate is subjective, it is essential to ask yourself if you have an excellent credit score, have saved enough for the down payment, and what's the purpose of buying a house (investment or to stay).
How to save when buying a home?
If you plan to save for buying a home, consider following the tips below:
Create a proper budget
Consider downsizing or cutting on your overall expenses
Invest your bonuses
Look out for affordable space
Disclaimers:
This article is intended for informational purposes only. All details are accurate at the time of publishing. Instarem has no affiliation or relationship with products or vendors mentioned.
Prices are taken from various websites on 08th and 09th September 2023..
* Fast meaning 75% of our transactions are completed in 15 minutes. Depending on the funding method.
#When it comes to affordable exchange rates and fees, it's worth noting that the cost will vary depending on how you choose to fund your transactions. Credit card funding and bank transfer fees can differ significantly.