Complete & definitive guide to investing with robo advisors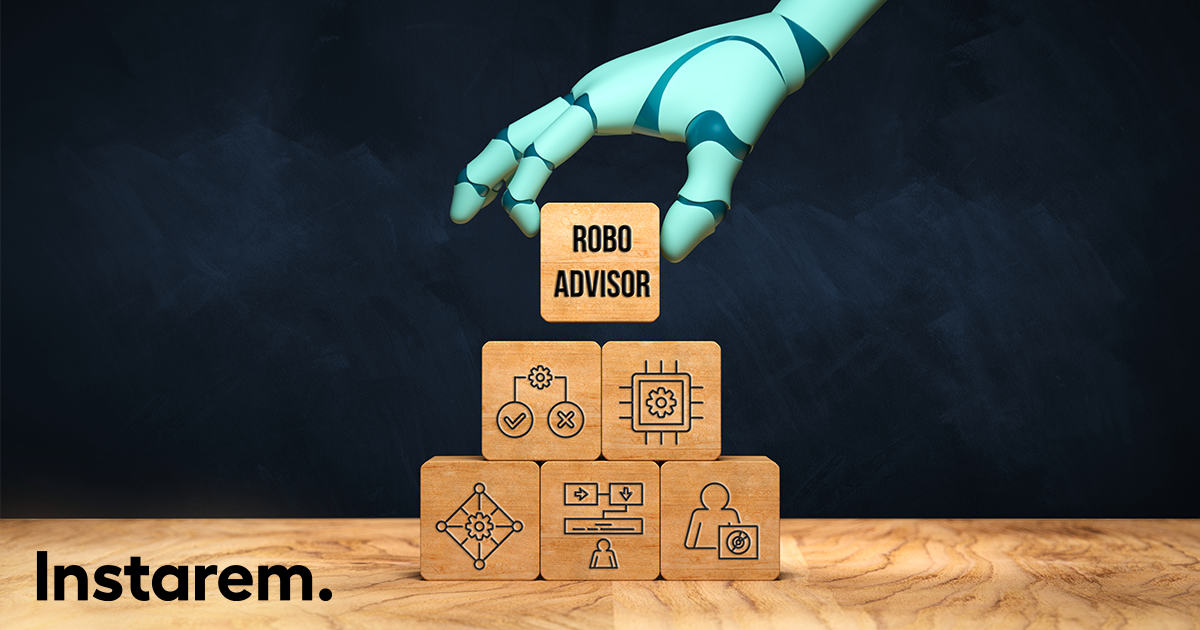 Investing is one of the key components to successfully growing your money. But it also can be quite a confusing, time-consuming endeavour and messy if it's not done right. Fortunately, there are robo advisors; a type of technology that can assist and help you invest confidently and efficiently.
What is a Robo Advisor?
Robo-advisors are digital platforms that provide automated, algorithm-based financial advice and investment management with little to moderate human intervention. The robo-advisors use advanced technology designed by financial advisors, investment managers, and scientists to provide users with portfolio recommendations and investment services.
Based on your total budget and money, a robo-advisor will create an investment portfolio that matches your financial goals. It will then monitor your investment portfolio and make changes according to the current ongoing situation to ensure you stay on track.
However, each robo advisor will have their own set of strategies but all of them share the same goal which is to help grow your investment and money.
What are the benefits of using a Robo Advisor?
Employing and having a robo advisor to help you with your investment endeavor comes with several advantages:
Passive investing
This is also known as a buy-and-hold strategy, to buy security and to own it long term. Unlike active investing, passive investing does not seek to make a profit from short-term price fluctuations or market timing.
Robo advisors use a passive investing strategy, which means that they aim to track the market, rather than beat it. This can help you save time and money, as you don't need to constantly monitor your portfolio.
Lower fees
Robo advisor platforms typically charge lower fees than traditional financial advisors. This is because robo-advisors don't have the same overhead costs as human advisors.
Robo advisor fee rates can be as low as 0.25% to 0.50%, far below the traditional asset management charged by human financial advisors which can be up to 1.0%.
Automated rebalancing
Another key benefit of using a robo advisor is that it will automatically rebalance your portfolio risks to ensure it will stay aligned with your financial goals. This will restore the portfolio to its target asset allocation by selling asset classes that have outperformed in the short term and buying more of the underperformed asset classes in the short term.
Diversification
A robo advisor will diversify your portfolio by investing in various asset classes that will provide you with moderate good returns.
Avoid emotion-based investing
As humans there may be moments when we will be tempted by our own emotions and impulses to make investment decisions, however, they often don't turn out great. Robo advisors can prevent such a thing from happening, because they will only make trades based on predetermined criteria, instead of emotions.
What are the risks of using a Robo Advisor?
Of course, like everything else in this world, using a robo advisor also comes with a few risks such as;
Platform risk
Robo advisor platforms share the same risk as any other type of online platforms technology; the risks of outages and security breaches.
Lack of human interaction
The reason that not all investors want to use and adopt a robo advisor is that, unlike human advisors, they are unable to provide personalized advice and guidance, which is seen as a drawback by some investors.
Lack of control
If you are the type of investor that likes to be in control of your investments and decision-making, then you will probably find that a robo advisor is not the best choice for you, because the robo advisor will make investment decisions for you.
Non-transparent investing methodology
Some robo advisors keep their investing methodology non-transparent. This means you won't be able to know how your robo advisor is making investment decisions on your behalf. So if you are uncomfortable with this, then having a robo advisor may not be for you.
Robo Advisors and Your Investment Strategy
Robo advisors can be a very helpful and useful tool for all types of investors if you are willing to get past the risks. It is very helpful for both seasoned pros and newly started investors as it can save time and money. Though it comes with all sorts of great perks, they are not a one-size-fits-all solution. So be sure to do some research and choose the robo advisor platform that meets your needs.
How to get started with a Robo Advisor
If you are interested in using a robo advisor, then there are a few things you will need to do before you start using it:
Determine what type of investor you are:
Robo advisors offer different services for different types of investors. Be sure to choose a platform that offers the features and services you need.
Set up an account:
Creating an account with a robo advisor is typically quick and easy. You'll just need to provide some basic information about yourself and your investment goals.
Fund your account:
Once your account is created, you'll need to deposit money into it before you can start investing. Robo advisors typically have low minimum balance requirements, so this shouldn't be a problem.
Start investing:
Once your account is funded, you can begin investing according to the recommendations of your robo advisor. Robo advisors will automatically rebalance your portfolio and reinvest your dividends, so you don't have to worry about it.
What robo advisor platforms are there?
To help you get started, we have made a list of current and most reliable robo advisor platforms available on the market.
Stockspot
The Betterment answer to investors in Australia. To investors in Australia who wish to use a robo advisor that is just as good as Betterment; Stockspot is the answer for you. Stockspot is a novice-friendly robo advisor in Australia, so if you are new to investing and with limited experience and understanding, Stockspot will guide you.
In addition to being a good entry point for new investors, it also has a low fee, as little as $2,000, and the app helps investors to keep track of their investment easily and offers automatic rebalancing.
QuietGrowth
A robo advisor platform in Australia that makes investments that match your risk tolerance and financial goals. The investment fund required for you to start investing in QuietGrowth is as little as $2,000 but for optimised returns, QuietGrowth will charge a small fee. It also offers good quality portfolios, all of which reflect the nature of the global economy and provide more diversified portfolios compared to other platforms.
And you can open up to five portfolios with QuietGrowth and they will be based on your risk tolerance.
InvestSMART
Whether you are a new investor that finding a robo advisor is overwhelming for you or you just want to minimise the work involved when using a robo advisor, and you are in Australia, InvestSMART is your go-to robo advisor platform.
To get started on InvestSMART is very simple, you are only required to answer a series of questions and the software will determine your investment goals and the amount of risk you are willing to incur.
It also provides you with good access to the markets, and great analytics to help your investment efforts. And since it is simple to use, it makes a good entry point for those still new to investing.
Endowus
Endowus is a robo advisor platform dedicated to investors in Singapore and it offers a very unique feature that is exclusive to Singapore investors alone; you can use CPF and SRS savings to start your investments. So for those looking for channels or platforms to invest their CPF and SRS savings, Endowus is the platform.
In addition to that, there are no sales charges or transaction fees and investors will be able to enjoy a 100% rebate on trailer fees.
Akru
Akru is a robo advisor that utilises sustainable and responsible investing strategies. The platform offers a variety of features, including tax-loss harvesting and automatic rebalancing.
Akru is also a good starting point for those new and without extensive knowledge of investing as it provides a good learning curve for those new to robo advisors and investing.
Akru uses a goal-based approach to make investments for you. It allows you to choose up to three goals and one general (education, retirement). But you will be choosing portfolio risks not explicitly choosing a portfolio.
As for pricing or fee, Akru doesn't charge any hidden fees and an annual management fee of 0.2% to 0.7%, which depends on the amount of investment.
What this means is that Akru is suitable for lower-income investors since the highest charges are 0.7%. In addition to that, there are no sales charges for withdrawals and deposits, so you can conduct both types of transactions for free.
StashAway
StashAway uses proprietary technology and a globally diversified investment strategy to help you reach your financial goals. The platform offers a variety of features, including tax-loss harvesting and automatic rebalancing.
Although StashAway annual fee management is leaning towards the expensive side, which can be up to 0.8%, it is also one of robo advisor platforms that have no entry/exit barriers, meaning it'll be much easier if you want to jump into investing.
Simply put, using the StashAway robo advisor, you can easily get started since it has no minimum investment requirement or balance needed in the account, and you can do withdrawal transactions for free.
Another good thing about using StashAway is that it has a very user-friendly and seamless interface which is very helpful to new investors or those new to robo advisors. It is also easy to build an investment portfolio that aligns with your goals and risks. Also, if you have more than one goal set, you can create multiple portfolios for those other goals you have set.
If you have plans to get into the global market, StashAway can be the gateway for that as it provides easy access to the global market. But getting into the global market does have its risks, so despite having easy access to global markets, it is better to thoroughly think and plan, especially if you are a novice investor.
Comparison of robo advisor fees
To further help you make a decision, we've prepared a comparison table for robo advisor fees.

* 2.5-year annualised return data, which is net of fees and covers Dec. 31, 2017, to June 30, 2020.
Robo advisors are not a one-size-fits-all solution
Robo advisors can be a helpful tool for all types of investors. However, it's important to remember that robo advisors are not a one-size-fits-all solution. Be sure to do your research and choose the platform that can meet your investment needs.
And if you're an expat who's looking to send money back to your home country's bank account for investment, you should definitely consider using Instarem.
Instarem offers a very competitive exchange rate that is close to the mid-market rate and each transfer comes with a small transparent fee, which basically means you get the most out of all your transfers.
Besides that, you are also entitled to earn InstaPoints when you sign up and start making transactions or successfully referring your friends to explore Instarem.
Download the app or sign up here.
Disclaimer: This article is intended for informational purposes only. All details are accurate at the time of publishing. Instarem has no affiliation or relationship with products or vendors mentioned.