Complete guide to choosing private or public schools for expat kids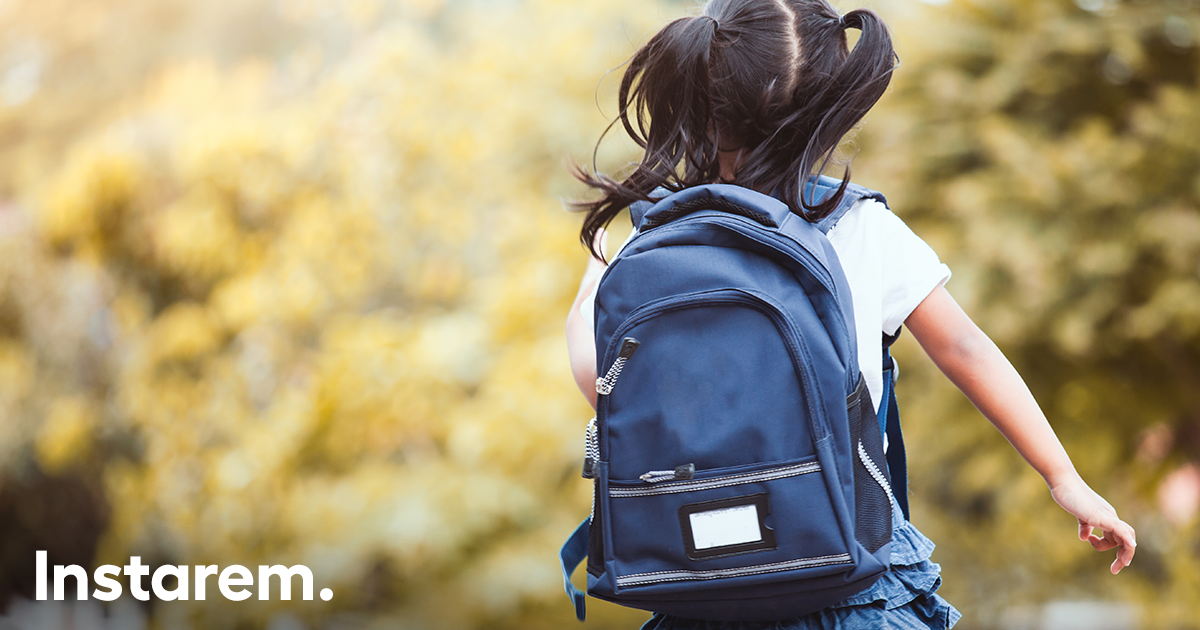 People from around the world call Singapore home, thanks to its stable economy, excellent infrastructure, and high-quality education system. If you're an expat looking for the best school for your child in Singapore, you'll be happy to know that you have options aplenty – but it all begins with choosing between public and private schools. We've weighed out the options for you including the pros and cons, fees, and pretty much everything that will help you make the right choice. Let's take a closer look, shall we?
Public Schools in Singapore
Singapore's public education system is highly regarded around the world for its academic excellence. The Ministry of Education (MOE) oversees the public education system in Singapore, which includes primary schools, secondary schools, and junior colleges. With a public school, your child is in for a rigorous academic curriculum with the use of advanced technology in the classroom, and, not to forget, a strong emphasis on values and character development.
Primary schools in Singapore offer a six-year course for students aged 7 to 12 years, where students learn a range of subjects. They're encouraged to learn a second language – either Malay, Tamil, or Chinese. Students can also partake in a range of co-curricular activities such as sports, music, and art, and grow into well-rounded individuals. You can find the full list of primary schools here.
Secondary schools in Singapore offer a four to five-year course for students aged 13 to 18 years. The curriculum is more specialised, with students choosing subjects such as the sciences, humanities, or commerce, depending on their interests and career aspirations. Secondary schools also offer co-curricular activities as well as prepare students for the GCE O-level examinations, which are held at the end of the course and are a key determinant of a student's academic pathway. You can find the full list of secondary schools here.
Pre-University or Post-Secondary Institutions (PSEI) in Singapore provide diverse educational pathways that cater to student's specific interests and goals, whether it's to enter the workforce or pursue higher education.
There are a few types of PSEI that one can explore and the most common ones are:
Junior College or Millennial Institute (MI): prepares students for the A-Level examinations or the International Baccalaureate (IB) diploma at the end of the 2-year JC or 3-year MI course. The full list of MI can be found here.
Polytechnics: with diploma programmes in a wide range of practical and applied fields such as engineering, business, design, and media. They focus on preparing students for the workforce by offering hands-on training and industry-relevant projects. There are currently
5 polytechnics in Singapore:
Nanyang Polytechnic (NYP)
Ngee Ann Polytechnic (NP)
Republic Polytechnic (RP)
Singapore Polytechnic (SP)
Temasek Polytechnic (TP)
Institute of Technical Education (ITE): provides technical and vocational education for students through full-time Nitec, Higher Nitec courses, or traineeship programmes conducted in partnership with employers. There are currently 3 ITEs in Singapore:
Institute of Technical Education – College Central
Institute of Technical Education – College East
Institute of Technical Education – College West
Advantages of Singapore public schools
Let's get down to business and talk about the perks of Singapore's public schools.
High standard of education: Public schools in Singapore consistently rank highly in international assessments of student achievement, particularly in maths and science. So, you know your child is getting a top-notch education.
A diverse range of subjects: From languages to arts to physical education, students are exposed to a diverse range of subjects that will keep them engaged and curious.
Investment in facilities and resources: Public schools in Singapore are equipped with modern technologies and facilities that include well-equipped classrooms, libraries, sports facilities, and labs. Bright minds need bright environments to thrive, right?
Strict discipline: Students are expected to adhere to strict codes of conduct and values, such as respect, responsibility, and a strong work ethic. This emphasis on character development can groom your child into becoming a mature, well-rounded individual, and which parent wouldn't be proud of that?
Disadvantages of Singapore public schools
Now let's look at some potential downsides of public schools in Singapore. Don't worry; we'll keep it real to help you make an informed decision.
Highly competitive nature: The public education system is generally considered pretty rigid and intense. So if your little one cracks under pressure, you might want to consider other options.
Large class sizes: Due to the high demand for public education, class sizes can be quite large, which may not be suitable for students who need more individual attention from teachers.
Focus on standardised testing: While academic excellence is essential, the focus on standardised testing and academic achievement can mean that other important skills and abilities, like creativity and problem-solving, don't receive as much attention in the classroom.
Lack of cultural diversity: Public schools may not have as many international students or teachers as private international schools. This can limit opportunities for cross-cultural learning and make it harder for expat children to adjust to life in Singapore.
In conclusion, there are pros and cons to every educational system, and public schools in Singapore are no exception. It's all about finding the right fit for your child's unique needs.
Is public school expensive in Singapore?
In Singapore, public schools are highly subsidised by the government and are relatively affordable compared to many other countries. The Ministry of Education (MOE) sets the school fees annually for all public schools in Singapore, and the fees differ depending on the type of school, level of education, and citizenship status of the student. Generally, the school fees for Singapore citizens are significantly lower than those for permanent residents and international students.
Public school fees are no doubt way cheaper compared to private schools even for international students where there are three kinds of fee structures for foreigners:
| | | | |
| --- | --- | --- | --- |
| Types | Primary school Monthly Fees (SGD) | Secondary school Monthly Fees (SGD) | Pre-University Monthly Fees (SGD) |
| PR | $230 – $268 | $440 – $520 | $520 – $607 |
| ASEAN countries | $490 – $528 | $840 – $920 | $1,070 – $1,127 |
| Non-ASEAN countries | $825 – $888 | $1,600 – $1,770 | $1,950 – $2,127 |
Despite the subsidised school fees, the cost of education in public schools can still add up over time, especially for expat families with multiple children. Plus, those additional activities and class trips don't come in cheap!
Public school application for expats
In Singapore, expat children can apply to attend public schools as long as they hold a valid Dependant's Pass, which is issued to children of expats who hold Employment Passes, S Passes, or Student Passes. The admission procedures for expat children in Singapore public schools can vary depending on the school and grade level.
For primary schools, the admission process is centralised through the Primary One Registration System, which takes place annually from June to September. Expat children are eligible to apply if they hold a valid Dependant's Pass, and priority is given to children who have siblings already attending the school or whose parents are alumni of the school. If there are more applicants than available spots, a ballot is conducted.
For secondary schools, the admission process is more decentralised, and expat children can apply directly to the schools they are interested in attending. Admission is based on the child's academic performance, and some schools may require students to take an entrance exam.
Admission Requirements
Must provide/produce a Student Pass, which can be obtained from the Immigration and Checkpoints Authority (ICA), unless they hold a dependent pass or immigration
Apply using prescribe for a foreign student which can be obtained from http://www.moe.gov.sg/ or directly from the school of your choice.
Application Procedures
Apply at The School of Your Choice
Parents will be required to fill and complete application forms, and then submit the completed application forms and other copies of necessary legal documents to their chosen school.
However, for children whose parent(s) are holding S Pass or Work Permit (R Pass), they are required to pass a qualifying test before seeking school admission (see Step A).
Procure a Student Pass from ICA
The LOA is only valid for 2 weeks from the date of issue. So, applicants should proceed to ICA immediately to apply for a student's pass upon receiving the LOA. Applicant must produce the original LOA endorsed by the School to ICA.
Placement Test and Acceptance Notification
The applied school will conduct a placement test for the applicant if there is a vacancy.
If applicants pass the placement test and the school accepts him/her, the school will issue a Letter of Acceptance (LOA). The LOA will indicate in-principle acceptance of the applicant to the school. The applicant can proceed to ICA to apply for a student's pass with this letter (see Step 3)
Acceptance to the school is subject to the applicant obtaining and returning with a student's pass from the Immigration and Checkpoints Authority(ICA) within 2 weeks from the date of issue of the LOA.
Applicants who are holding a Dependant's Pass (DP) or an Immigration Exemption Order(IEO) are not required to apply for a student's pass from ICA. He/She can be admitted by the school immediately upon passing the placement test
Must provide Student Pass within 2 weeks-time after application
2 weeks from the date of LOA, applicants must return to the school and produce a valid student's pass. Should applicants fail to return and produce valid LOA, their admission will be forfeited.
Donation to the Education Fund
After the applicant has been successfully admitted to the school, the Ministry of Education will send a letter to him/her request for a biennial donation to the Education Fund, for example, $1,000 every 2 years.
Private Schools in Singapore
Singapore has a variety of private schools that cater to both local and international students. However, there are only three international schools that Singaporean students are permitted to attend without needing permission from MOE.
Private schools in Singapore are known for their high academic standards, rigorous curriculum, and diverse student body. Many of these schools are accredited by international organisations, ensuring that students receive a globally recognised education.
Another perk private schools in Singapore prove is their small class sizes and individualized attention to students. Which allows teachers to tailor their teaching methods to the specific needs and learning styles of each student.
Private schools also provide a variety of extracurricular activities, such as sports, music, drama, and community service, to help students develop their interests and skills outside of the classroom. You can find out the full list of private and international schools here.
Advantages of Singapore private schools
Here are some of the perks of private schools in Singapore:
Small class sizes: This means more individualised attention and a better learning experience for students. Who needs to fight for the teacher's attention when you can have it all to yourself?
Wide range of extracurricular activities: From music to arts to sports, private schools often offer a diverse range of extracurricular programs. No more boring days of just academics!
International curriculum: Private schools in Singapore follow renowned international programs such as the International Baccalaureate (IB), Advanced Placement (AP), and the English National System. These programs equip students with a global perspective on education and are recognised worldwide.
Highly qualified teachers: The experienced teachers ensure that your child gets high-quality, interactive and inspiring lessons.
Excellent facilities: Think state-of-the-art classrooms and labs, fully-stocked libraries, and top sports facilities.
Emphasis on technology and innovation: Private schools in Singapore prepare students for the rapidly-changing digital world.
Disadvantages of Singapore private schools
Some disadvantages of Singapore private schools you ought to know about:
Expensive costs: Private schools can cost a pretty penny, depending on the school and grade level. There may be extra fees such as registration fees, application fees, and transportation fees. You might need to break open that piggy bank!
Selective admission process: The highly selective admission process can create a lot of stress for students and parents alike.
Limited exposure to local culture: Many expats choose private schools because they offer a more familiar cultural and educational environment, but this may limit their exposure to Singaporean culture.
How expensive are Singapore private schools?
According to a 2022 survey by the International Schools Database, the average annual tuition for both primary schools and secondary schools in Singapore was around SGD 30,000 (USD 22,612).
However, tuition fees can be significantly higher for some of the more prestigious or exclusive private schools, with some charging well over SGD 40,000 (USD 31,000) per year. Add to that, there are application fees of up to SGD 1,000 and registration fees of up to SGD 4,000.
As an expat parent, you also need to consider other costs such as uniforms, textbooks, school supplies, and transportation as well as extracurricular activities, field trips and any special programs your child may take up.
Fret not, some private schools in Singapore offer scholarships or financial aid programs to help offset the cost of tuition for families who may not be able to afford it. Of course, children need to prove their genius to snag that scholarship!
Private school application for expats
Each school has its own unique admission process and requirements – from the minimum qualification to the documents needed, and so on. It's best to reach out to them directly to get the lowdown on the enrollment procedure.
Choosing the right education option
Choosing the right school as an expat can be daunting, we get it. Just to recap your options, public schools in Singapore are known for their high academic standards, while private schools often offer more specialised programs and a wider range of extracurricular activities. However, both have excellent facilities and great learning opportunities.
As a parent, you're the best person to understand your child's individual needs and learning style when deciding between public versus private schools. For example, if your child is particularly interested in music or sports, a private school may offer more opportunities in these areas. On the other hand, if your child excels academically and values a structured academic program, a public school may be the better choice.
Another important factor to consider is the location and accessibility of the school, as well as the transportation options available. Public schools in Singapore are typically located in residential areas and are easily accessible by public transportation.
And finally, there's the question of the cost of education. Public schools in Singapore are heavily subsidised by the government and private schools, on the other hand, can be quite expensive.
With this useful guide at hand, you can study your options carefully and shortlist the right school that suits both you and your child.
Cost: Private schools in Singapore can be significantly more expensive than public schools, with tuition fees ranging from SGD 20,000 to SGD 40,000++ per year. Families should consider their budget and financial situation before making a decision.
Curriculum: Private schools in Singapore often offer a more diverse curriculum, including programs such as the International Baccalaureate (IB), English National System or Advanced Placement (AP). Public schools in Singapore follow the Ministry of Education's curriculum, which may be more structured and focused on academic achievement.
Class size and teacher-student ratio: Private schools typically have smaller class sizes and a lower teacher-student ratio, which can provide more individual attention and support for students. Public schools in Singapore may have larger class sizes and a higher teacher-student ratio.
Culture and values: Private schools in Singapore may have a different culture and set of values compared to public schools. Families should consider their values and beliefs when choosing a school for their children.
Steps to Take When Selecting The Right School for Your Child
Choosing the right school for your child can be a daunting task, especially for expats moving to a new country like Singapore. Here are some steps to take when selecting the right school for your child:
Research the different types of schools
As discussed earlier, there are public and private schools in Singapore, each with its own strengths and weaknesses. Do some research on the different types of schools available to you and decide which one best fits your child's needs.
Consider your child's learning style and needs
Every child is unique, and what works for one may not work for another. Consider your child's learning style, personality, and any special needs they may have when selecting a school.
Check the school's reputation
Singapore has a rigorous education system, and many schools have a strong reputation for academic excellence. Look up the schools you are considering and read reviews from other parents or talk to other expat families to get an idea of the school's reputation.
Visit the school
Once you have narrowed down your choices, it's important to visit the schools in person. Attend an open house or schedule a tour to get a feel for the school's environment, teachers, and facilities.
Consider the location
Singapore is a small country, but traffic can be a challenge. Consider the location of the school and how it will fit into your daily routine and commute.
Evaluate the cost
Private schools in Singapore can be expensive, and the cost may not always be a reflection of the quality of education. Consider the cost of tuition, uniforms, transportation, and any other fees when making your decision.
School transition tips for expats
Moving to a new country is difficult as it is – and transitioning to a new school can throw you and your children into a tizzy! However, you can take these steps to smoothen the transition process:
Start early: Start researching schools and admission processes as early as possible to ensure that you have ample time to make an informed decision and complete the necessary paperwork.
Visit the school: Schedule a visit to the school with your child. This will give them a chance to familiarise themselves with the new environment and potentially ease any anxiety they may have about starting a new school.
Seek advice from other expats: Talk to other expats in the area who have gone through the school transition process with their children. They may have valuable insights to offer.
Consider after-school activities: Look for schools that offer after-school activities or clubs that align with your child's interests. This can be a great way for them to make friends and feel more connected to their new school.
Communicate with the school: Be sure to communicate with the school about any concerns or issues that may arise during the transition process. They may have resources and support available to help your child adjust.
Be patient: It's important to remember that transitioning to a new school and environment can take time. Be patient with your child and allow them to adjust at their own pace.
Before you go…
Whether you're living in Singapore for a quick stint or for the long haul, you'll probably need to transfer money back home. And we know that can be expensive and stressful. But don't worry, because Instarem has got your back.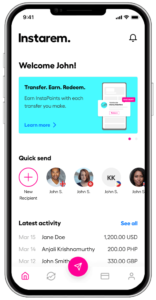 Instarem offers the most competitive rates while providing safe and transparent transactions. Not only are your loved ones able to receive the funds needed quickly and securely, but you'll also save some precious money on transfer fees.
Try Instarem for your next transfer by downloading the app or sign up here.
Disclaimer: This article is intended for informational purposes only. All details are accurate at the time of publishing. Instarem has no affiliation or relationship with products or vendors mentioned.