An expat's guide to cost of living in London (2023)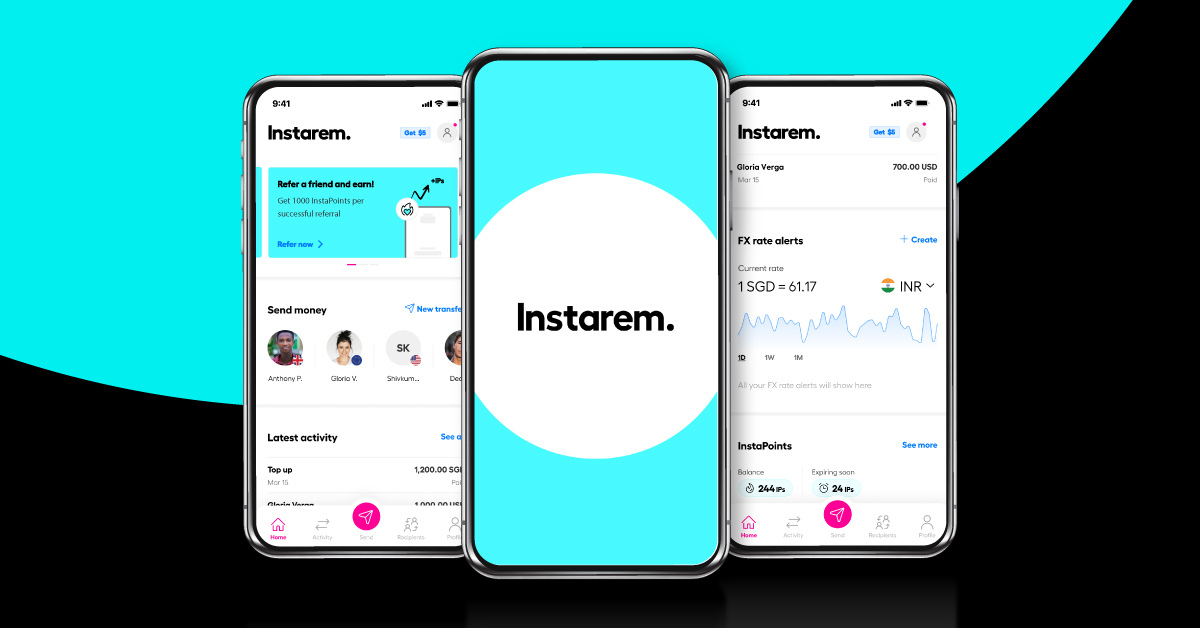 So you've caught the London bug, huh? You're not alone! Despite having a price tag that'll make your wallet weep, London is one of those glittering, bustling cities that's like catnip for adventure-seekers. It's like the popular kid in high school – everyone wants a piece of it, no matter the cost.
Sure, living in London is like dating a supermodel – it's exciting, beautiful, and guaranteed to empty your bank account. But hey, who are we to stand in the way of love?
We're not here to rain on your British parade, but a little dose of reality never hurt anyone. Let's talk about the elephant in the room – the cost of living in London.
We won't bore you with every single penny you'll need (we're not accountants), but we'll give you a rough idea of what is the cost of living in London.
Remember, these estimates (from numbeo cost of living in London) are like a weather forecast – there's a +/- 10% chance they might be off. And if you're a student, you might want to start practicing your ramen noodle recipes and thrift shopping skills. You're going to need them!
Accommodation & Rent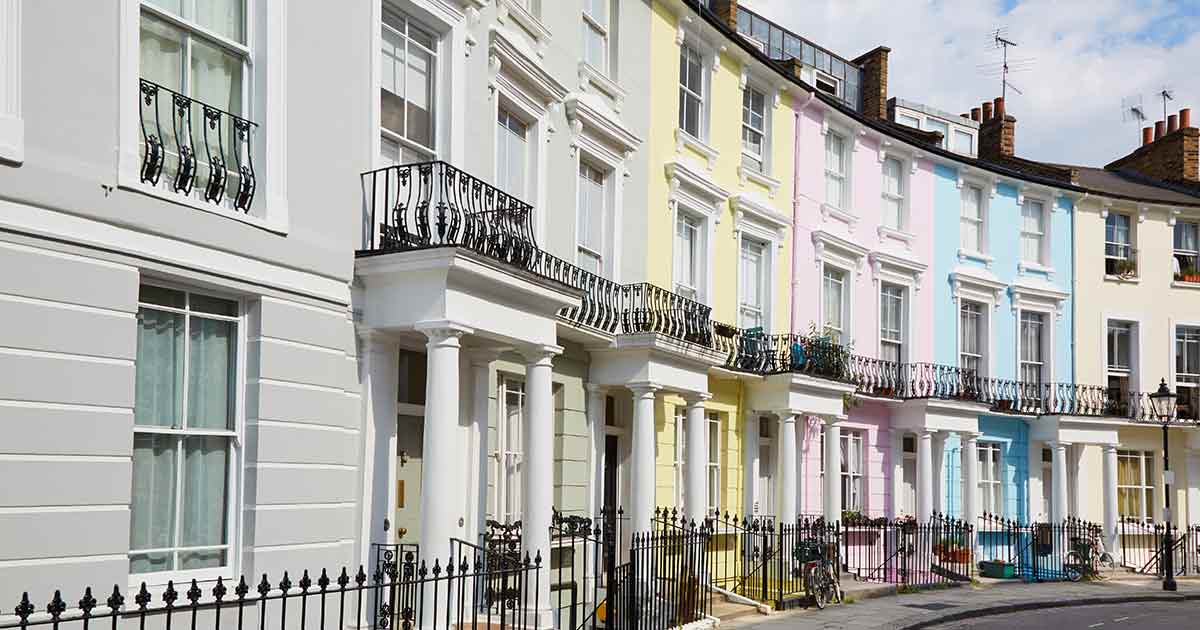 Let's talk about the one expense that's as unavoidable as a sneeze during allergy season – rent. It's going to swallow up around 43% of your budget faster than you can say "London Bridge is falling down."
The monthly rent in London has a wider range than the Queen's corgis on a walk in the park, anywhere from 1,200 £ to a whopping 7,000 £. Yes, you read that right. Location, location, location, my friend! Here's a look at the average rental costs. Brace yourself, it's not for the faint-hearted!
| | |
| --- | --- |
| Apartment size and location | Amount in pounds |
| Apartment (1 bedroom) in City Centre | 2,104.85 £ |
| Apartment (1 bedroom) Outside of Centre | 1,484.31 £ |
| Apartment (3 bedrooms) in City Centre | 4,077.08 £ |
| Apartment (3 bedrooms) Outside of Centre | 2,581.63 £ |
Utility Expenses
Well, here's the cold hard truth (pun intended): a significant chunk of your utilities budget in London will be gobbled up by your heater and electric bills. Why? Because British weather loves to keep you on your toes with its "50 shades of grey" skies and unpredictable temperatures.
And let's not forget about staying connected! Yes you gotta add that as part of your London cost of living. In this era where WiFi is practically considered a basic human right, you'll need to factor in costs for a mobile data plan or internet set up. Trust us, going without these in today's hyper-connected world is like trying to paddle upstream without a canoe. Or a paddle. Or arms.
| | |
| --- | --- |
| Utilities | Monthly cost in pounds |
| Basic (Electricity, Heating, Cooling, Water, Garbage) for 915 sq ft Apartment | 318.11 £ |
| Mobile Phone Monthly Plan with Calls and 10GB+ Data | 15.76 £ |
| Internet (60 Mbps or More, Unlimited Data, Cable/ADSL) | 32.61 £ |
Cost of transportation
So, you're used to cheap cab fares, huh? Well, let me introduce you to London, where hailing a taxi is akin to purchasing a small island. Your best bet for getting around without selling a kidney? Public transport, my friend.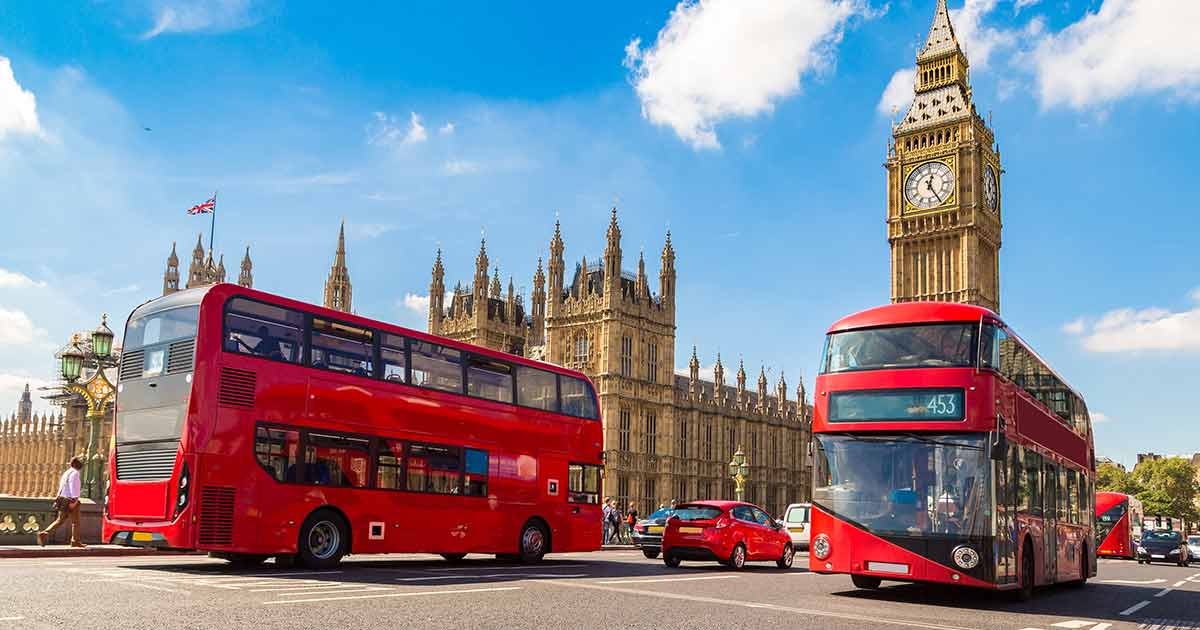 Buses, tubes, and trains are your wallet-friendly sidekicks in this city. Consider the London Travelcard, a monthly pass that's like an all-access backstage pass to the city's transport networks. This includes the London Underground (aka the Tube), buses, Docklands Light Rail, and Overground Rails.
Now, the cost of this magical pass depends on these things called "zones." Think of them as invisible boundaries that dictate how much you pay. The fewer zones you cross, the less you shell out. It's like a game, except losing means eating into your beer money.
And students, listen up! You get to cut down on cost of living in London – grab an Oyster card. It's not just a delicious shellfish, but a travel card offering discounted rates for the London Underground, overground, and bus services.
This personalised card carries your name and photo, so if you lose it while partying too hard during Freshers' Week, your money can be transferred to a new card. It's like having a guardian angel for your commute!
| | |
| --- | --- |
| | |
|  Transportation | Cost in pounds |
| One-way Ticket (Local Transport) | 3.00 £ |
| Monthly Pass (Regular Price) | 165.43 £ |
| Taxi Start (Normal Tariff) | 4.00 £ |
| Taxi 1 mile (Normal Tariff) | 3.05 £ |
| Taxi 1hour Waiting (Normal Tariff) | 28.80 £ |
| Gasoline (1 gallon) | 6.04 £ |
| Volkswagen Golf 1.4 90 KW Trendline (Or Equivalent New Car) | 25,300.00 £ |
| Toyota Corolla Sedan 1.6l 97kW Comfort (Or Equivalent New Car) | 25,728.11 £ |
Education Costs
If you've journeyed to London with your little cherubs, or as we like to call them, 'adorable mini-me's , you're going to have to enrol them in school.
Now, don't be shocked, but as newcomers to this city of red buses and incessant rain, the cost might be a teeny bit higher than back home.
| | |
| --- | --- |
| Childcare | Cost in pounds |
| Preschool (or Kindergarten), Full Day, Private, Monthly for 1 Child | 1,585.46 £ |
| International Primary School, Yearly for 1 Child | 20,484.09 £ |
Cost of Food & Beverages
Newsflash: contrary to popular belief, you can't photosynthesize like a plant or extract nutrients from London's foggy air. Yes, London cost of living might cost an arm and a leg, but that doesn't mean you can survive on air and good intentions alone!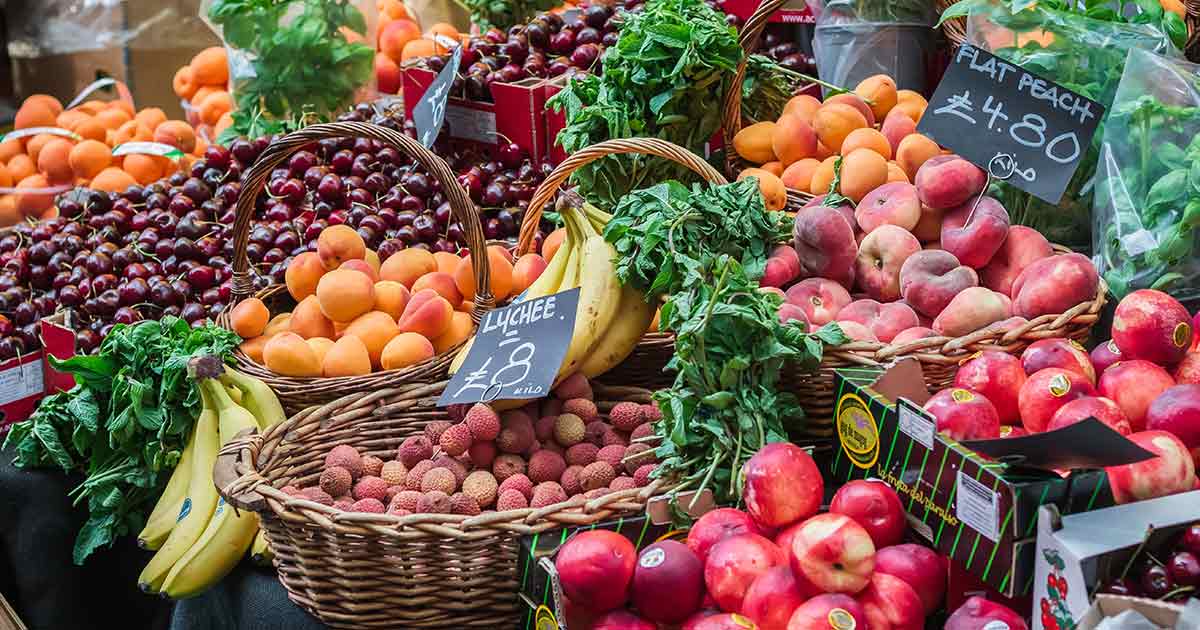 Our most budget-friendly bet? Dust off that apron and get cookin'. What is the cost of living in London for grocery bills, you might ask. The weekly grocery bill in London for two is about £175. That's roughly the price of 35 cups of artisanal, organic, fair-trade lattes in hipster coffee shops.
Now, we all love to treat ourselves with a night out at a restaurant or pub. It's a universal truth, just like how everyone secretly enjoys cheesy pop songs. But remember, a night out can set you back anywhere between £20 to £80. How much you spend really depends on whether you're feeling like a thrifty squirrel or a big-spender beaver. So, choose wisely, my friend!
| | |
| --- | --- |
|  Restaurants / markets | Average cost in pounds |
| Meal, Inexpensive Restaurant | 20.00 £ |
| Meal for 2 People, Mid-range Restaurant, Three-course | 80.00 £ |
| McMeal at McDonalds (or Equivalent Combo Meal) | 8.00 £ |
| Domestic Beer (1 pint draught) | 6.00 £ |
| Imported Beer (12 oz small bottle) | 5.00 £ |
| Cappuccino (regular) | 3.56 £ |
| Coke/Pepsi (12 oz small bottle) | 2.00 £ |
| Water (12 oz small bottle) | 1.57 £ |
| Milk (regular), (1 gallon) | 5.07 £ |
| Loaf of Fresh White Bread (1 lb) | 1.35 £ |
| Rice (white), (1 lb) | 0.90 £ |
| Eggs (regular) (12) | 3.48 £ |
| Local Cheese (1 lb) | 3.23 £ |
| Chicken Fillets (1 lb) | 3.41 £ |
| Beef Round (1 lb) (or Equivalent Back Leg Red Meat) | 5.30 £ |
| Apples (1 lb) | 0.95 £ |
| Banana (1 lb) | 0.57 £ |
| Oranges (1 lb) | 0.95 £ |
| Tomato (1 lb) | 1.39 £ |
| Potato (1 lb) | 0.53 £ |
| Onion (1 lb) | 0.52 £ |
| Lettuce (1 head) | 0.88 £ |
| Water (1.5 liter bottle) | 1.15 £ |
| Bottle of Wine (Mid-Range) | 9.00 £ |
| Domestic Beer (0.5 liter bottle) | 1.89 £ |
| Imported Beer (12 oz small bottle) | 2.49 £ |
| Cigarettes 20 Pack (Marlboro) | 14.50 £ |
Other costs to consider as well…
And let's not forget the other essentials of life…like having fun! Because, let's face it, all work and no play makes you as dull as a rainy London afternoon.
So, you might want to pencil in activities like watching a movie, or indulging in your hobbies – be it knitting, pigeon racing, or even jousting. It's London, anything can happen!
Now, about your wardrobe. Sure, you don't need to be a fashionista changing outfits more often than Buckingham Palace changes guards. But if you're migrating from a place where 'winter' is just a myth, you're going to need some new threads to tackle the city's infamous cold and rain. Think waterproof coats, warm jumpers, and maybe even a stylish umbrella to match. After all, in London, battling the elements is all part of the charm!
What is the cost of living in London? Average cost incurred
Here's a summary of the average monthly expenses in London, United Kingdom.
A single living, working professional or expat in London can live comfortably with about £1250 (excluding rent).
Now, if you're a student, you might get off a bit lighter, thanks to all those wonderful discounts and privileges that come with being young, broke, and buried in textbooks. So, squeeze every penny out of those student perks while you can!
Yes, London cost of living may be pricier compared to other cities, but there's no denying it's a top-notch place to turbo-charge your career or academic credentials.
So, if you're determined to make it in this city of dreams and pricey pints, consider working part-time, sharing a flat (and possibly a bathroom with a stranger), whipping up meals at home, commuting like a true Londoner on public transport, and avoiding expensive money transfers like they're spoilers for the latest season of "The Crown".
Before you go…
Now that you understand what is the cost of living in London, it's time to talk about money transfers. Enter stage right: Instarem.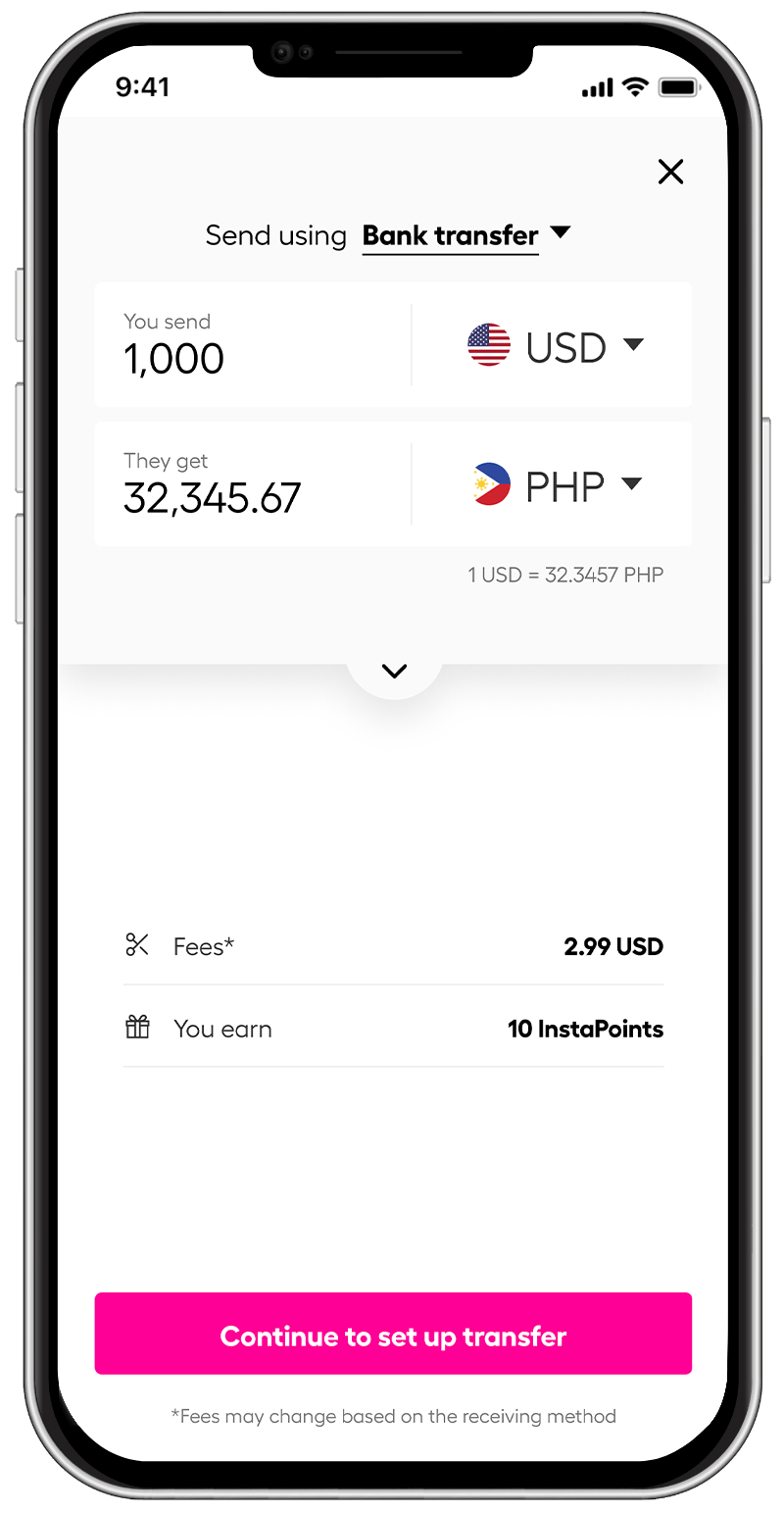 *rates are for display only.
If international money transfers were a piece of pie, Instarem would be the cherry on top. We offer minimal fees and competitive FX rates to over 60 countries, making it the financial equivalent of a superhero swooping in to save the day.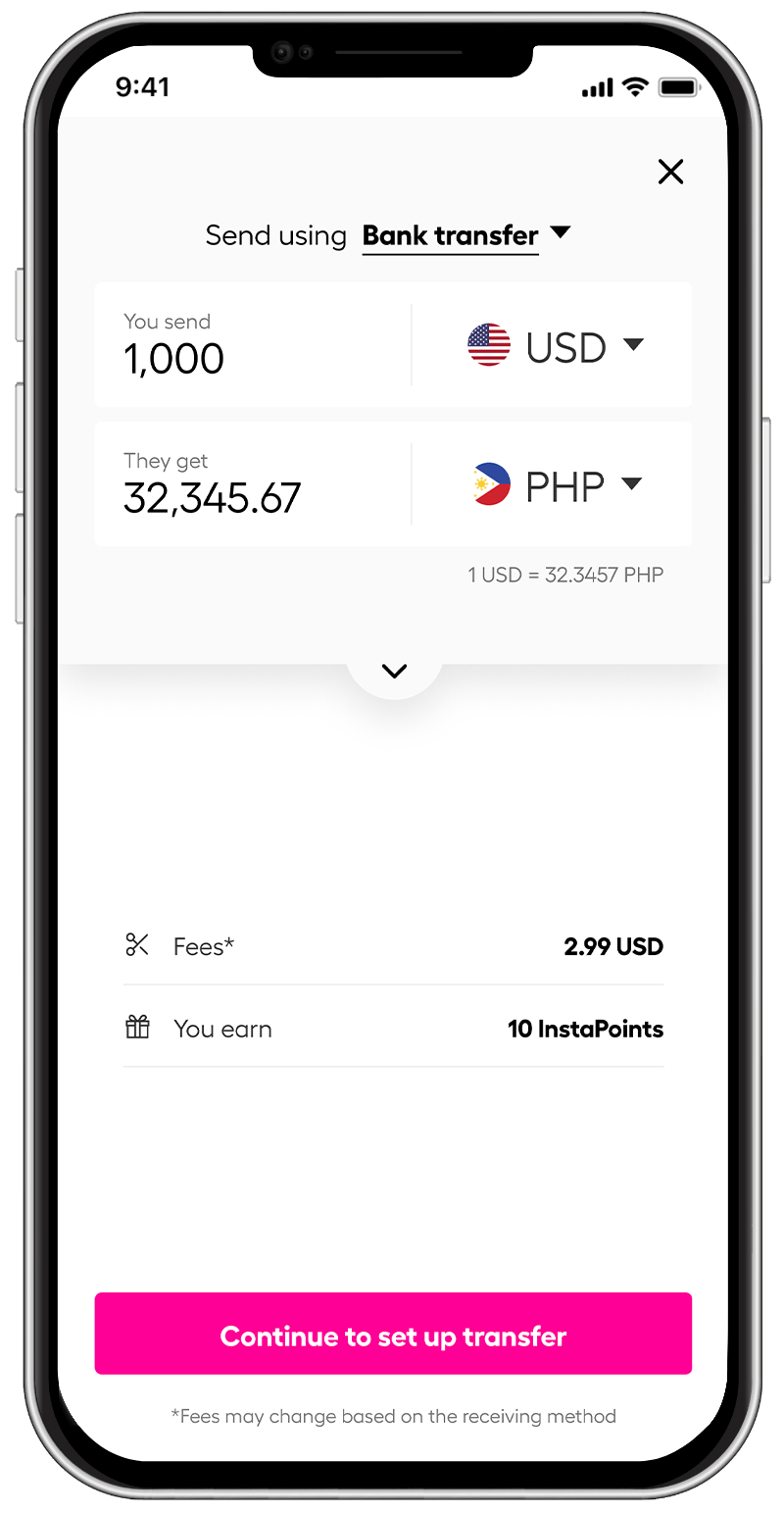 But wait, there's more! Our platform is totally user-friendly. Just a few clicks and voila – money transferred. It's not just a pretty face either, our app lets you track your transactions too. Imagine it as your personal financial butler, serving up a steaming cup of peace of mind with every transfer.
Try Instarem for your next money transfer.
Download the app or sign up here.
Disclaimer: This article is intended for informational purposes only. All details are accurate at the time of publishing. Instarem has no affiliation or relationship with products or vendors mentioned.