Everything you need to know about entrance exams and how to ace them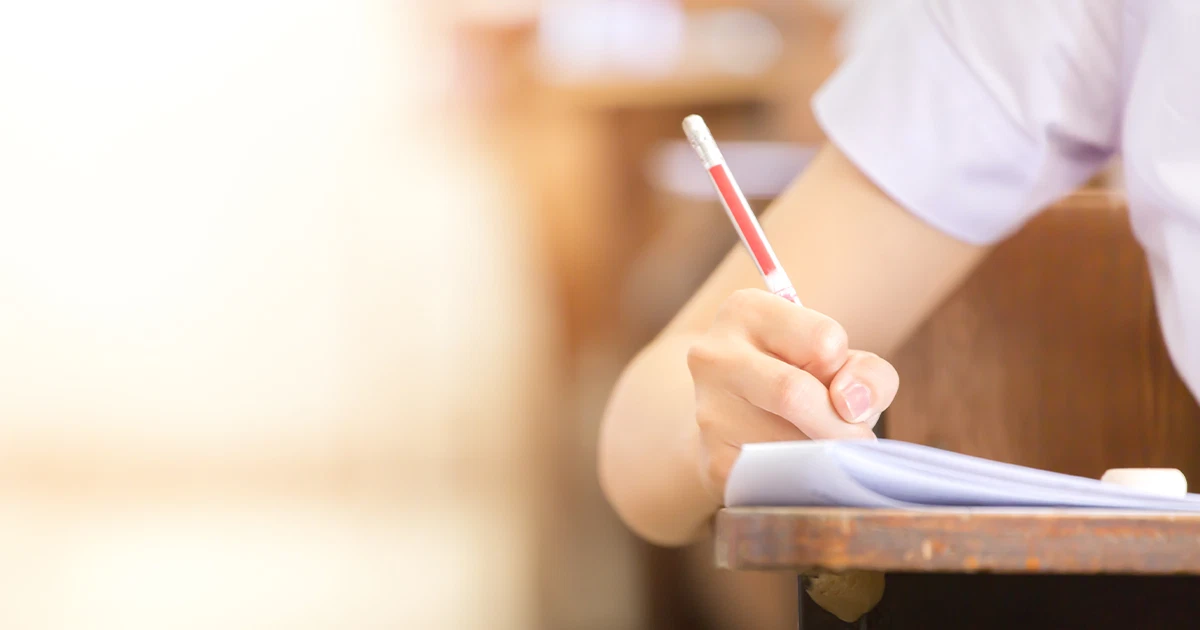 Ready to take the big leap in your academic journey? Look no further than competitive entrance exams – your gateway to a world of opportunities. As if life wasn't challenging enough, we've concocted a series of tests that make even the most accomplished students quake in their boots. And it's not just Asia where the education obsession is real – across the world, students devotedly prepare for these exams.
But if you thought a few standardised tests were all there was to it, think again. There's a whole host of entrance exams out there, waiting to trip up even the most prepared of students. But hey, why aim for the bare minimum when you can aim for the stars (and a degree or masters overseas)?
Buckle up as we give you a tour of the most sought-after entrance exams and how to conquer them.
SAT (Suite of Assessments)
What in the world is the SAT exam? Well, it's basically a three-hour long standardised test used for college admissions in the US.
There are three tests within the SAT:
reading,
writing and language,
and math.
Oh, and if you're feeling stumped with the test questions, don't sweat it. There's no penalty for guessing. So go ahead and take your best shot – you might just surprise yourself.
Now that you've got the scoop on the subjects, let's tackle the burning question: what's a good SAT score? It really depends on your goals and what you want to achieve. Sure, a score of 1050 might be just fine for some colleges, but let's be real, you want to aim higher than just "fine." A score of 1350, on the other hand, will have colleges fighting over you like kids in a candy store.
But let's not forget about other important factors, like cost, location, and the vibe of the campus. You want to find a school that's the total package – academically, socially, and financially.
Is the SAT exam tough? Ha! Let's just say it's enough to make grown adults break out in a cold sweat. But hey, with hard work and dedicated practice, you can conquer this beast.
And the best way to do that? Official SAT Practice at Khan Academy! They cover the syllabus, give you tips and tricks, and even personalise your study plan. It's like having a personal cheerleader that tells you what to do, except this one actually knows what they're talking about.
So grab your books and get studying – you've got this!
ACT (American College Testing)
This exam is the real deal. All the four-year universities in the United States, as well as over 200 universities outside of the US, accept it. It covers English, math, reading, and science – you know, just all the fun stuff. And for all, you essay enthusiasts out there, it even gives you the option to write one (but no pressure, it won't affect your score).
Subject

Duration (minutes)

Number of questions

Prices (no writing)

Fees (with writing)

English

45

75

181.50 USD

Includes reports for you, your high school, and up to four colleges (if codes are provided when you register).

206.50 USD

Includes reports for you, your high school, and up to four colleges (if codes are provided when you register).

Math

60

60

Science

35

40

Reading

35

49

Writing

49

1
GRE (Graduate Record Examination)
Are you wondering what the GRE exam is all about? Well, let us tell you, it's not just another standardised test.
GRE stands for Graduate Record Examinations. It is the gatekeeper to some of the most prestigious graduate schools and business programs in the world. It measures not only your verbal and quantitative reasoning skills but also your critical thinking and analytical writing abilities.
Plus its sister test – GRE Subjects – measures your knowledge and skills in specific disciplines like math, physics, and psychology.
So, if you want to impress those admissions committees and stand out from the crowd, make sure you bring your A-game to the exam.
Starting in September 2023, the tests will only be available in a computer-delivered format, so get those typing fingers ready. Total testing time varies depending on the subject, but trust us, it's worth it.
To ace this important exam, official GRE prep is the way to go. The website also offers a range of tools to help you prepare, from free resources to low-cost options.
Need to send your scores? No worries. You can designate up to four institutions or sponsors to receive your scores on test day, and even order Additional Score Reports (for a small fee, of course) if you change your mind later.
Fees differ depending on your location:
| | | |
| --- | --- | --- |
| Location | GRE General Test Fee | GRE Subject Test Fee |
| India | 22,550 INR | 14,500 INR |
| China | 231.30 USD | 150 USD |
| All other areas of the world | 220 USD | 150 USD |
GMAT (Graduate Management Admission Test)
It's that time again – dust off your calculators and grab your #2 pencils because the GMAT is coming. But hold up, what even is the GMAT exam used for anyway?
The Graduate Management Admission Test, or GMAT for short, is specifically designed to assess the skills you'll need to succeed in a graduate business program. That includes analytical writing, integrated reasoning, quantitative reasoning, and verbal reasoning. Basically, it's a way for schools to make sure you aren't just smart, but that you're also capable of handling the academic rigour of a top-notch MBA program.
The GMAT exam has a duration of 3 hours and 7 minutes, which, let's be honest, sounds like an eternity for some of us. But don't worry, you'll have an extra 30 minutes for check-in, so at least you'll have time to mentally prepare yourself for the challenge ahead.
When it comes to paying for the exam, there are multiple payment options available, so you can choose the one that suits you best. However, be aware that prices may vary depending on your location. And don't forget about that extra slice of tax! In India, for example, you might have to shell out $275 USD (test centre) or $300 USD (online) and add taxes on top of it.
Have you completed your GMAT and now find yourself eagerly anticipating the arrival of your Official Score Report? Naturally, you're excited to discover your Total Score, but let's not overlook the significance of the section scores and percentile rankings!
Think of it in terms of a dating app analogy – you wouldn't dismiss someone's interests and hobbies solely based on their attractive profile picture, would you? The same principle applies to your GMAT scores; each score holds importance and provides valuable insights about yourself.
Furthermore, these scores remain valid for five years, granting you ample time to analyse, strategise, and enhance your performance.
LSAT (Law School Admission Test)
So, you're thinking about going to law school, eh? Well, before you start donning a three-piece suit and shouting "objection!" at everyone in the courtroom (please don't actually do that), you'll need to pass the infamous LSAT.
What is the LSAT, you ask?
LSAT stands for Law School Admission Test – one of the most important standardised tests in law school admissions. This bad boy measures your reading comprehension, analytical reasoning, and logical reasoning skills. And now, as of 2019, it even includes a written essay.
LSAT offers several options for official practice tests and prep materials, including their own LawHub® and Official LSAT Prep Plus®. They've even teamed up with Khan Academy to provide free personalised practice plans.
But hold on. Let's not forget about the popular choice among online reviewers – 7Sage. Now, we're not saying 7Sage is the answer to all your LSAT woes, but it does seem to have its fair share of fans. Ultimately, the best LSAT prep course will depend on your individual learning style and needs. So, do your research, try out some practice tests, and who knows, you just might become the LSAT whisperer.
You're gearing up for the LSAT and the logical reasoning section is giving you nightmares. Don't worry, friend, you're not alone. Many people struggle with this part of the exam.
So how do you improve? Easy. Maintain a sceptical mindset.
Just because a stimulus states "the hair salon has five-star ratings, therefore it was a good hair salon," doesn't necessarily mean it's true. There's a possibility that it's based on the experience of just one exceptional stylist, while the rest might be average.
So the next time you come across a questionable argument, take a second to consider if the premise truly supports the conclusion. Your brain (and your future law degree) will thank you.
MCAT (Medical College Admission Test)
This standardised multiple-choice examination is your ticket to medical schools in the United States, Canada, and even some other countries.
And who said becoming a doctor was easy? The MCAT exam is highly competitive, and the current test time is a whopping 6 hours and 15 minutes!
But fear not, the exam is broken down into four test sections:
Biological and Biochemical Foundations of Living Systems,
Chemical and Physical Foundations of Biological Systems, Psychological,
Social, and Biological Foundations of Behaviour,
Critical Analysis and Reasoning Skills.
Just make sure to brush up on that MCAT exam syllabus, and don't forget to bring a water bottle or two.
Now, let's talk registration fees: the standard rate will set you back $330 USD. But hold on tight because here's the twist: for students who need financial assistance and qualify for the Fee Assistance Program, the registration fee is down to an amazing $135 USD.
PS: here's a pro-tip for you – take your MCAT exam in the same year you're applying to medical school. Groundbreaking, we know. But trust us, you don't want to be one of those poor souls who take the MCAT too early, forget half of what they studied, and end up flunking their test.
Plus, med schools typically only consider MCAT scores that are less than 3 years old, so keep that in mind, future docs.
SAT Subject Tests
What are SAT Subject Tests, you ask? Well, they were essentially like the SAT, but with a more specific focus on subjects like math, biology, chemistry, history, and foreign languages.
But wait – the College Board just announced that they're going to pull the plug on these tests after the 2021-2022 academic year. No more SAT Subject Tests? Looks like we'll have to find a new punching bag to complain about.
TOEFL (Test of English as a Foreign Language)
Are you a non-native speaker of English who's aiming for college admission? Then you're probably familiar with the TOEFL, aka the Test of English as a Foreign Language. It's a standardised exam that's taken by thousands of people looking to prove their English proficiency.
And why is that you may ask? Well, because it's pretty much a requirement for getting into any English-speaking college or university. But don't worry, you don't actually have to leave your house to take this test. TOEFL can be taken from the comfort of your own couch at home.
But don't get too comfy, because you're in for a sweat-inducing 4-hour ride. That's right, 4 hours of reading, listening, speaking, and writing. But wait, there's more! Each skill has four or five levels of proficiency, with a score range of 0-30. Yikes! Fear not, the only ones setting score requirements are the institutions or agencies you're applying to.
PS: You might want to give that TOEFL practice test or TOEFL reading practice a try. You might be a little bit more prepared and save some cost.
Choosing the right entrance exam
It all boils down to where you want to end up and what you want to do. Want to be the next Mark Zuckerberg? GMAT is your best friend. Preparing to save lives and become a doctor? Time to tackle the MCAT. It's all about finding the right key to unlock the door to your dreams. So grab your study materials, take a deep breath, and charge ahead. You got this!
Before you go…
Alright, you've aced your entrance exams and now it's time to jet off to your dream college abroad! But don't jet off without your trusted buddy, Instarem – the go-to platform for transferring money overseas!
Instarem is here to make your international money transfer a breeze, so you can start focusing on what really matters – your education (and maybe some exploring on the side!).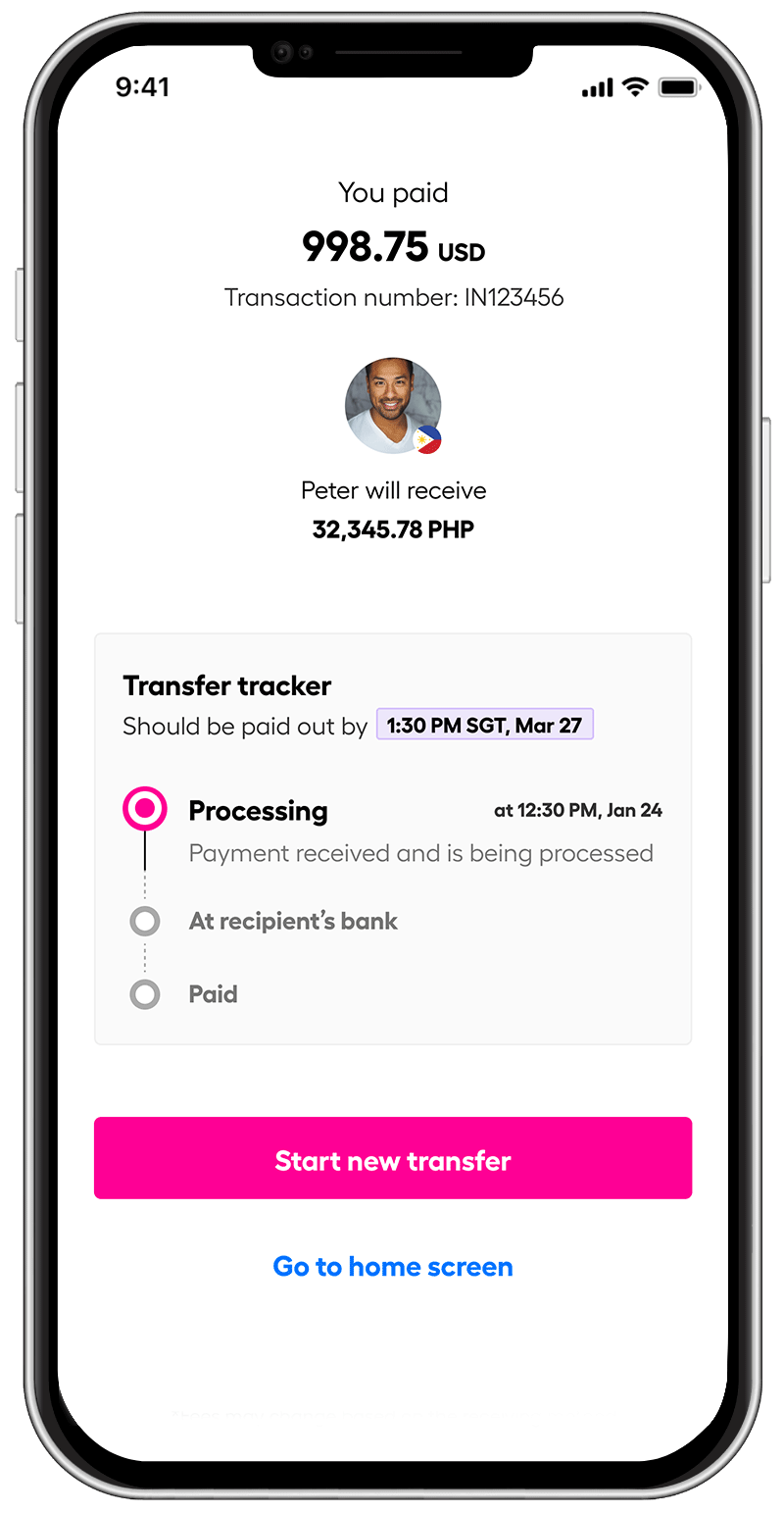 Try Instarem for your next transfer by downloading the app or sign up here.
Disclaimer: This article is intended for informational purposes only. All details are accurate at the time of publishing. Instarem has no affiliation or relationship with products or vendors mentioned.