A comprehensive guide to work passes and permits for Malaysians to thrive in Singapore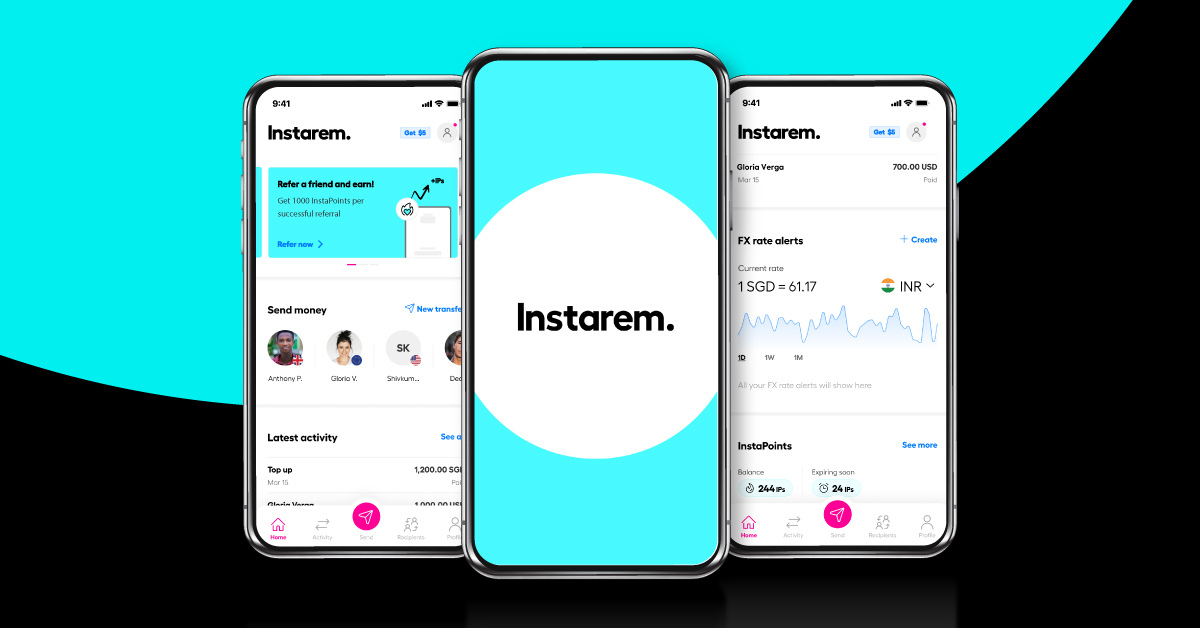 Singapore, a bustling city-state known for its vibrant economy and diverse career opportunities, has always been an attractive destination for Malaysians seeking employment abroad. The city's dynamic job market, with high demand for foreign professionals in sectors like finance, technology, healthcare, and hospitality, offers a plethora of opportunities for career growth.
For Malaysians, the proximity, cultural similarities, and excellent career prospects make working in Singapore an alluring option.
Surveying Singapore's employment landscape
The employment landscape in Singapore has shown positive signs of recovery and growth in the first half of 2023. According to the Ministry of Manpower (MoM) statistics, the total employment level was 3.8% above the pre-pandemic level in December 2019.
This indicates a rebound in economic activities and a gradual return to normalcy as the world continues to recover from the impacts of the COVID-19 pandemic.
However, it's worth noting that Singapore's overall unemployment rate edged up to 1.9% in May 2023. This uptick in the unemployment rate reflects the ongoing challenges in certain sectors and the need for continued support to ensure a stable job market for all workers.
On the positive side, salaries in Singapore are showing promising trends. Mercer's Total Remuneration Survey (TRS) reveals that local employers anticipate salary increases in 2023 to surpass pre-pandemic levels. This indicates growing confidence in the economy and a commitment to rewarding employees for their contributions.
Companies are focusing on total rewards communication to highlight the value of their compensation packages and retain existing employees. To address income inequality, some organisations are also increasing wages for lower-income employees to create a more inclusive and fair work environment.
Certain industries are expected to experience higher salary increments in 2023.
The logistics industry leads the pack with a projected increase of 4.4% in salaries, followed closely by the banking and finance sector at 4.27%.
The technology sector and real estate industry are also expected to see healthy salary increments at 4.06% and 3.25%, respectively.
The aerospace industry is forecasted to experience improvement, with salary increments rising from 3.09% to 3.52% in 2023, indicating positive prospects as global travel continues to recover from the impact of the pandemic.
Overall, the employment landscape in Singapore is showing signs of resilience and adaptation, with companies adopting innovative approaches to compensation and benefits.
While challenges such as inflation and economic uncertainties persist, the anticipated salary increases and positive trends in various industries offer hope for a brighter future in the job market. As the world continues to navigate the post-pandemic era, Singapore remains a dynamic and promising destination for both employers and job seekers alike.
If you're considering working in Singapore, understanding the intricacies of obtaining the right work pass or permit is crucial. This comprehensive guide will walk you through the entire process, from
getting acquainted with Singapore's employment landscape
to the application process,
renewal and cancellation procedures,
and key considerations for living in Lion City.
Types of work passes and permits
When it comes to working in Singapore, there's a variety of work visas available to cater to different needs and professions. Let's take a closer look at the options so you can find the one that best suits your career aspirations.
Singapore work visas for professionals
Employment Pass: This work visa is designed for skilled professionals like managers and executives. To be eligible, you need to earn at least S$3,600 per month. It's your gateway to pursuing a fulfilling career in Singapore.
Personalised Employment Pass (PEP): For high-earning foreign workers or current Employment Pass holders, the PEP offers more flexibility. It allows you to switch employers without the need to reapply for a new pass.
EntrePass: Entrepreneurs and investors, this one's for you. The EntrePass is tailored for those who wish to start a business venture in Singapore and contribute to the city-state's thriving entrepreneurial scene.
Singapore work visas for skilled and semi-skilled workers
S Pass: If you possess mid-level skills and earn a monthly salary of at least S$2,300, the S Pass is your key. This work visa caters to skilled workers seeking opportunities in Singapore.
Work Permit for Foreign Workers: This work visa is specific to workers from certain countries and is applicable for specific sectors such as construction, manufacturing, marine shipyard, and more.
Work Permit for Foreign Domestic Workers (FDW): If you're a domestic worker aged between 23 and 50 from eligible countries, this work permit allows you to work in Singapore as a domestic helper.
Work Permit for Confinement Nanny: Malaysian nannies can apply for this work permit, which allows them to work in Singapore for 16 weeks starting from the time a baby is born.
Work Permit for Performing Artists: This work permit is designed for performing artists who will be working in eligible public entertainment outlets, such as bars, nightclubs, or hotels.
Singapore work visas for trainees and students
Training Employment Pass: For foreign nationals seeking training opportunities in Singapore lasting no more than three months, the Training Employment Pass is the right choice.
Work Holiday Pass: Under the Working Holiday Programme, this pass is available to young foreign nationals from specific countries aged 18-25 (18-30 for Australians) for up to six months (one year for Australians). It allows them to work and explore Singapore.
Training Work Permit: Geared towards unskilled or semi-skilled foreign students or trainees, this work visa is suitable for practical training in Singapore lasting up to six months.
Short-term work passes for Singapore
For holders of short-term Visit Passes to Singapore, engaging in work-related activities is usually not permitted. However, in specific cases such as journalists or speakers at public events, the Miscellaneous Work Pass can be applied for, allowing the holder to work for a period not exceeding 60 days.
Additionally, foreign students studying in Singapore with a Study Visa may be eligible to work if they meet specific requirements, such as being enrolled at an approved educational institution. This provides students with valuable opportunities to gain practical experience while pursuing their academic goals in Singapore.
Embarking on the journey: Application process for work passes and permits
Once you've determined the right work pass or permit for your situation, the application process becomes the next crucial step.
Ensuring the accurate completion and submission of the necessary forms, obtaining relevant supporting documents, and paying the application fees are essential for a smooth and successful application.
Moreover, it's important to understand that potential employers play a pivotal role in sponsoring work passes and permits, making their involvement vital to the process.
Let's delve into the step-by-step application process for obtaining your work pass or permit:
Find a Job in Singapore: The first crucial step is securing a job with an employer in Singapore. Your prospective employer or an authorised Employment Agency will play a pivotal role in handling your work pass application.
Online Application via EP Online: Once you've gotten the job offer, your employer or the Employment Agency will initiate the work pass application process online through EP Online, a service provided by the Ministry of Manpower (MOM).
In-Principle Approval (IPA) Letter: If your application meets the requirements, you will receive an In-Principle Approval (IPA) letter. This letter allows you to enter Singapore and commence work once you arrive.
Notifying Rejection: If your application is not successful, your employer will receive an In-Principle Rejection letter. Though disheartening, don't be discouraged; explore other opportunities and avenues.
Travelling to Singapore: Armed with your IPA letter, it's time to make your way to Singapore. Prepare to embark on a journey of professional growth and personal discovery.
Finalising the Work Visa: Upon your arrival, your employer or Employment Agency will proceed with the final steps to obtain your work pass. This involves paying the necessary processing fee to secure your work visa.
Notification Letter: Once your Work Pass is successfully issued, you will receive a notification letter containing essential information. It may also indicate if you need to complete additional procedures like photograph and fingerprint capturing.
Commencing Work and Exploring: With the notification letter in hand, you are now officially authorised to commence work and immerse yourself in Singapore's vibrant work environment. Don't forget to explore the diverse cultural and recreational offerings the city has to offer.
Visiting the Employment Pass Services Centre (EPSC): Within two weeks of your work pass issuance, you must visit the Employment Pass Services Centre (EPSC) to complete the necessary registration formalities.
Receiving the Pass Card: After the EPSC visit, you can expect to receive your Work Pass Card promptly, usually within four working days. This card serves as your official authorisation to work in Singapore and allows you to enter and exit the country.
Navigating the work pass application process can be both exciting and challenging. Hopefully, with this comprehensive guide, you are well-prepared to embark on your professional journey in Singapore.
Don't forget to stay in the loop about other must-do tasks, like renewing and canceling your passport. Let's chat about how to make your journey ahead hassle-free.
Passport renewal and cancellation: Ensuring a smooth voyage
Securing and maintaining your work pass or permit involves two critical aspects: understanding the renewal process and being familiar with the cancellation procedures. Let's break it down:
Work pass renewal
Work passes come with a validity period, and timely renewal is vital to ensuring your continued employment in Singapore.
For Employment Pass (EP) and S Pass holders, the renewal process is relatively straightforward. Employers can apply for renewal online by submitting updated documents and ensuring that the eligibility criteria for the respective pass are met. However, it's essential to start the renewal process well in advance of the pass's expiry date to allow sufficient processing time.
For Work Permit holders, the renewal process has specific requirements. Employers must apply for the renewal at least two months before the pass's expiration, and certain conditions must be met to ensure a successful renewal.
Work pass cancellation
In the event that you decide to:
leave your job in Singapore
or your employment is terminated
Understanding the cancellation process for your work pass or permit is crucial. For EP and S Pass holders, the pass will be automatically cancelled once you leave the country and do not have any other valid passes.
For Work Permit holders, the responsibility of cancelling the permit lies with the employer. Employers are required to cancel the permit within one week of your last day of work.
If you are on an EntrePass or Personalized Employment Pass (PEP) and decide to terminate your business or employment, it's essential to inform the Ministry of Manpower (MOM) about the change in your status.
By being aware of the renewal and cancellation processes, you can proactively ensure the smooth continuation of your employment journey in Singapore. Remember to stay informed, meet the requirements, and plan to avoid any disruptions to your work status.
Up next, let's dive into the nitty-gritty of your legal duties and job rules in Singapore.
Legal responsibilities and regulations
As a foreign employee working in Singapore, it's important to adhere to specific legal responsibilities and regulations. Understanding the quota system, levies, and potential penalties for violations is essential for remaining compliant throughout your employment journey.
The Singaporean government has implemented a quota system to regulate the hiring of foreign employees. Employers are subject to a Dependency Ratio Ceiling (DRC) that sets a limit on the percentage of foreign workers they can employ. This measure is in place to ensure that the hiring of foreign workers does not adversely affect job opportunities for local workers.
Additionally, employers are required to pay levies for hiring foreign workers, which contribute to the government's efforts to manage the number of foreign workers in the country. The levy rates vary depending on the type of pass or permit and the sector in which the employee works. Employers must comply with these levies and ensure they are paid on time to avoid penalties and legal consequences.
Non-compliance with the regulations and requirements for work passes and permits can lead to penalties, which may include fines, bans on employing foreign workers, or even prosecution. Both employers and employees must be aware of and comply with these regulations to avoid any legal consequences.
Additionally, it's essential to keep abreast of any changes in immigration policies and labour laws that may impact your work status in Singapore.
Embracing the lion's den: Living in Singapore – costs and considerations
Beyond work-related considerations, transitioning to a new city also involves understanding the cost of living, housing options, local customs, and practices. Singapore is known for its high cost of living, particularly in terms of housing, transportation, and healthcare.
However, the city-state also offers a high standard of living, excellent public services, and a safe environment.
Renting an apartment or house is a common option for expatriates in Singapore. The cost of housing varies depending on the location, size, and type of accommodation.
Popular residential areas for expatriates include Orchard Road, Holland Village, and River Valley. It's essential to consider your budget and proximity to your workplace when choosing a place to live.
Singapore's public transportation system is highly efficient and convenient, making it easy to get around the city. The Mass Rapid Transit (MRT) system and buses are the primary modes of public transport, and many residents choose not to own a car due to the availability and affordability of public transportation. Commuting in Singapore is relatively hassle-free, and the city's efficient transportation network ensures easy access to various parts of the island.
When living in a foreign country, it's crucial to be aware of local customs and practices. Singapore is a diverse and multicultural society, and residents are generally respectful and tolerant of different cultures and traditions. However, it's essential to be mindful of local customs, social norms, and practices to integrate smoothly into the local community.
Healthcare in Singapore is renowned for its high quality and accessibility. As a foreign worker, you are required to have medical insurance coverage to meet the MOM's requirements.
Employers usually provide health insurance coverage for their employees, but it's essential to understand the extent of coverage and any additional medical expenses that may arise.
Unlocking the gateway to success
Working in Singapore presents Malaysians with exciting career prospects and new experiences. This comprehensive guide has covered the essentials of work passes and permits, the application process, renewal, and cancellation procedures, along with legal responsibilities and key considerations for living in Singapore.
As you embark on your journey to work in Singapore, understanding the intricacies of work passes and permits is crucial for a smooth and successful transition. By adhering to the regulations and requirements, you can enjoy a fulfilling and rewarding career experience in the Lion City.
Beyond work, embracing the diverse cultural landscape, understanding local customs, and managing your finances efficiently will enhance your experience as an expatriate in Singapore.
With proper planning and preparation, your time in Singapore is sure to be a memorable and enriching chapter in your professional journey. Here's to a bright future and exciting opportunities as you explore your career path in the dynamic city of Singapore!
Before you go…
Managing finances in a foreign country can be challenging, especially when dealing with different currencies and cross-border transactions. For Malaysians working in Singapore, the need to remit money back to Malaysia or transfer funds between Singaporean and Malaysian bank accounts can be a common requirement.
Financial services like Instarem offer a practical solution to these challenges.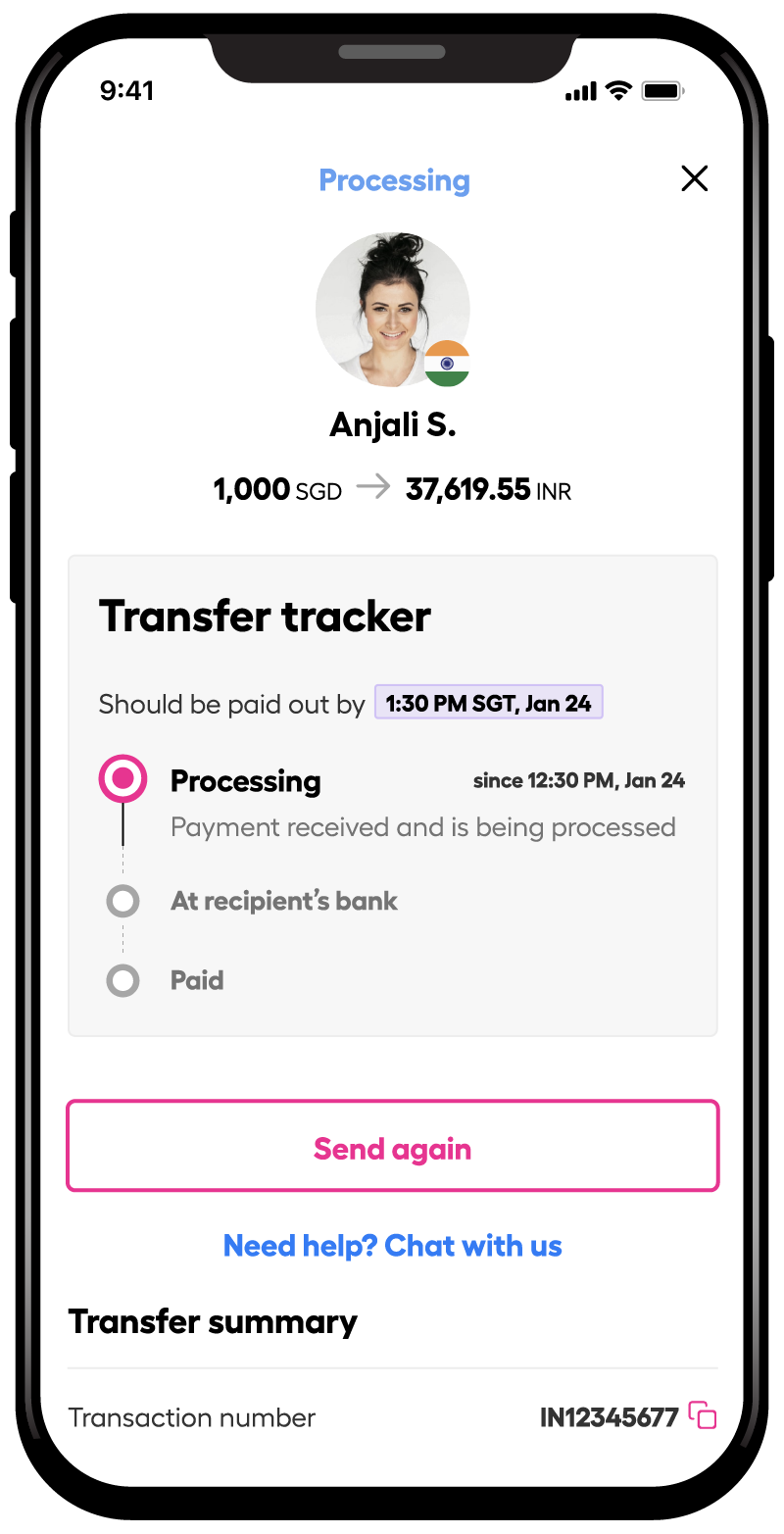 With low-cost and efficient remittance services, Instarem allows you to transfer money back to Malaysia or between your Singaporean and Malaysian bank accounts with ease. Their competitive exchange rates and transparent transaction processing make it a preferred choice for many expatriates.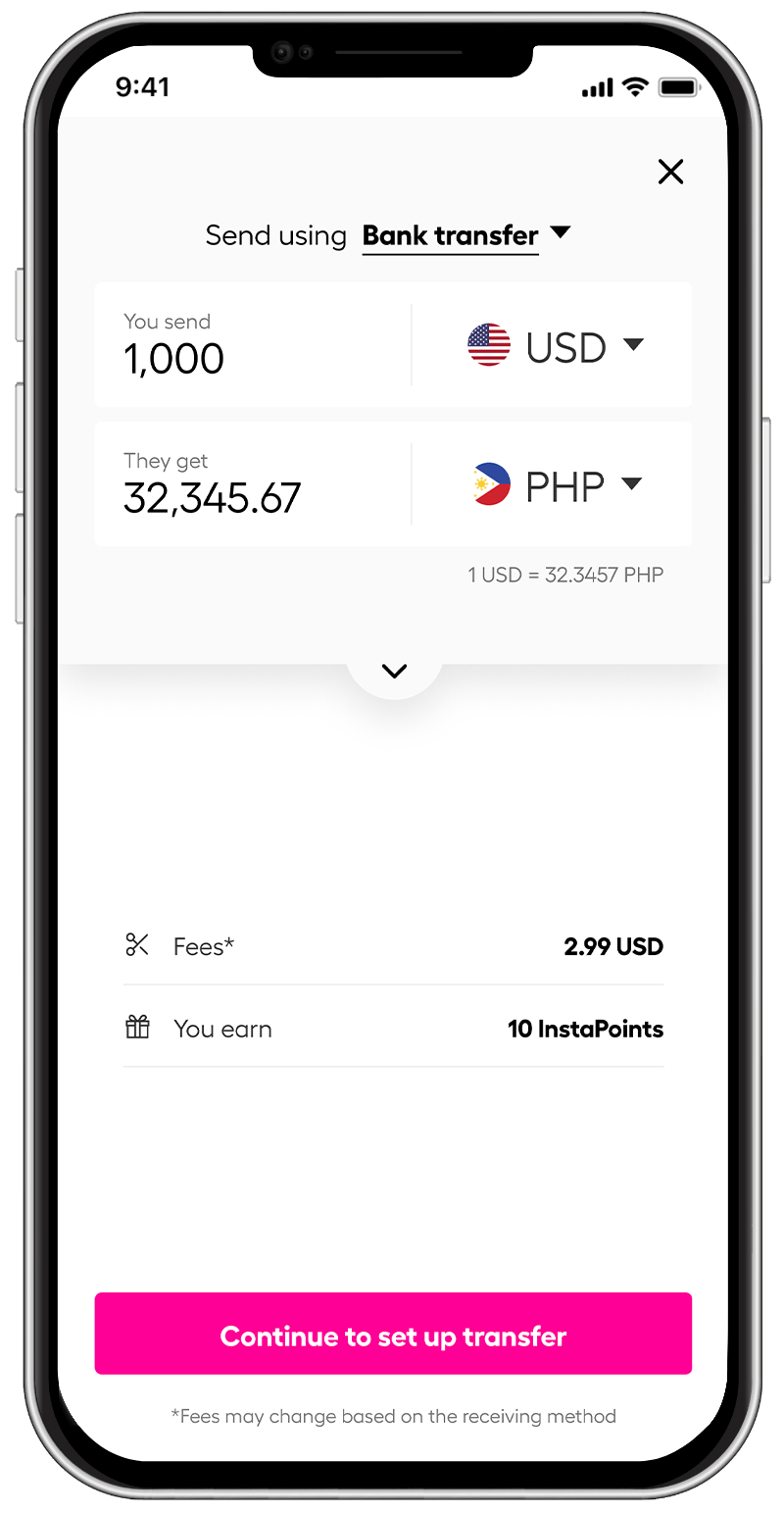 Moreover, relocating to a new city involves various expenses, such as securing housing, setting up utilities, and managing daily expenses. By using a service like Instarem, individuals can manage these cross-border transactions effectively and affordably, making the financial aspects of the move to Singapore considerably more manageable.
Try Instarem for your next transfer by downloading the app or sign up here.
Disclaimer: This article is intended for informational purposes only. All details are accurate at the time of publishing. Instarem has no affiliation or relationship with products or vendors mentioned.