How To Get Canadian Citizenship for Indians: A Quick Step-by-step Guide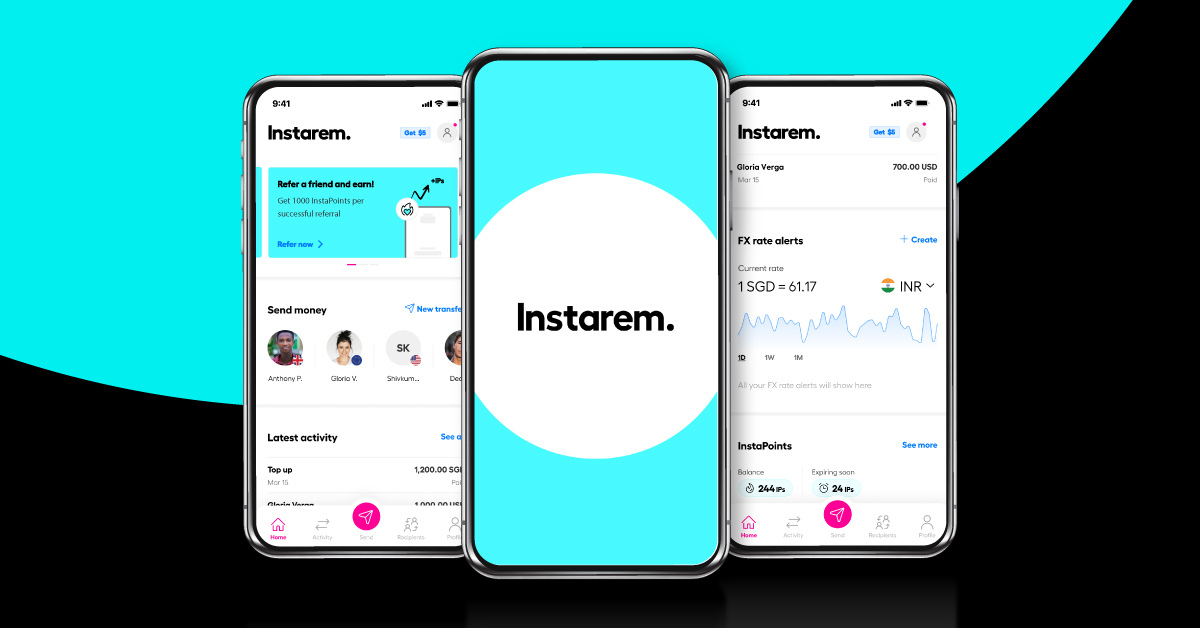 Canada attracts people from across the world with its high-quality lifestyle, well-paying jobs, and easy immigration policies. The Canadian government increased its immigration intake in 2020 and declared that an estimated 451,000 fresh permanent residents (PR) will be accepted in the country in 2024.
India is the top source of immigration in Canada. Many people migrate to Canada from India every year for bright career prospects. A lot of these do not want to return to India once they have established themselves there and have a stable job and personal life in the country.
However, staying in Canada for a long duration might not be as straightforward as it appears. There are several questions that arise here, like, 'Can Indians have dual citizenship? Or 'How to get Canadian citizenship?'
To answer all these questions and give you detailed information about Canadian citizenship for Indians, here is your guide to everything you should know about citizenship and immigration to Canada.
Understanding Canadian Citizenship for Indians
Canadian citizenship is the legal status of being a citizen of the country and grants you the right to live, study, and work there. You can also access various social security benefits the government has rolled out for Canadian citizens.
Canadian citizenship is lucrative and opens the doors to innumerable opportunities for immigrants. But you need to pass through several stages and tests to get it. Although the Canadian government has simplified the process, you must understand if you are eligible to apply for citizenship and have all the relevant documents to support your application.
Also Read: 5 Easy Steps to Get a Job in Canada from India in 2024
Significance of Canada Citizenship for Indians
You can go to Canada on a work permit. However, the Canadian work permit lasts only about 1 to 2 years. There is always insecurity about your work permit not getting renewed by the authorities. To save yourself from such situations, you can apply for permanent residence in Canada.
Moreover, a permanent resident status allows you to apply for Canadian citizenship. Permanent residence to citizenship is the best route to becoming a Canadian citizen to stay indefinitely in the country without any fear of deportation.
Key Privileges and Benefits of Canadian Citizenship for Indians
Eligibility to apply for more jobs in Canada.

The right to vote and run for office and be a part of the Canadian government.

The freedom to travel the world with a Canadian passport and travel to over 180 countries without a visa.

No stress over losing the work permit and being forced to return to India.

No need to renew your visa and work permit every few years.

Facility of dual citizenship, where you have Canadian citizenship along with another country's citizenship with a similar policy.

Canadian citizens are entitled to free health insurance.

There is no liability of paying a tax on the income you earn abroad or what you get as a gift or inheritance.

You have the freedom to set up your business and become an entrepreneur in North America. Moreover, you can

send money to India from Canada

for your parents or relatives as financial support.
Also Read: U.S. Citizenship for Indians 2024: A Step-by-step Guide
Overview of the Naturalization Process for Indians
Indian immigrants can formally become citizens of Canada through the naturalization process. Citizenship through the naturalization process gives you access to the same rights and responsibilities that all Canadian citizens enjoy. You cannot apply for Canadian citizenship directly. You must first get a PR card and spend at least 1095 days physically in Canada during the preceding 5 years to apply for the naturalization process.
Eligibility Criteria for Indians to Apply for Canadian Citizenship
The Canadian Citizenship and Immigration Services have laid down detailed information on the Canadian citizenship eligibility for Indians:
You must be at least 18 years old to apply for Canadian citizenship.

You must be able to communicate in either English or French. These are the 2 official languages of Canada, and you must pass a written test in either of these languages.

You must be familiar with Canada's history, culture, values, institutions, and symbols. You need to pass a citizenship test, where you will be evaluated on your knowledge of Canadian history, geography, laws, economy, government, and symbols.

The test is conducted in either English or French languages. There are 20 multiple-choice and true or false questions; you must answer at least 15 correctly to pass.

You can prepare for the test from Canada's official citizenship study guide, Discover Canada.
Permanent Residency Requirements
You must be a permanent resident of India to apply for Canadian citizenship. A permanent resident of Canada must not be under review for Canadian immigration or fraud reasons. However, you do not require a valid permanent resident card to apply for citizenship, and you can apply on an expired card.
Physical Presence and Residence Requirements
You must have been physically present in Canada for a minimum of 1095 days during the last 5 years before submitting your Canadian citizenship application. It is advisable to be present for a few days above the minimum requirement to be on the safe side.
Continuous Residence and Absences from Canada
You can include your time as a temporary resident or protected person in Canada and the time spent outside Canada as a crown servant or family of a crown servant.
Good Moral Character and Criminal Background Checks
You must be able to prove your good moral character to get Canadian citizenship. There should not be any criminal record against you, and you should not be under investigation for any crime when you apply for citizenship.
Step-by-Step Guide to How to Apply for Canadian Citizenship
If you are wondering, 'How to get citizenship in Canada?' here is your step-by-step guide:
Step 1: Apply for permanent residency – You need to first apply for permanent residency in Canada before applying for citizenship. You can apply for a PR card at the IRCC (Immigration, Refugees, and Citizenship Canada).
Once you have had the PR card for the required duration, you can apply for Canada citizenship through online or offline modes.
Step 2: Ensure that you meet the eligibility criteria – Once you apply for Canadian citizenship, you must meet the eligibility criteria detailed above.
Step 3: Collect all the required documents – You need to support your application with a prescribed set of documents explained below.
Step 4: Submit the citizenship application – Once you have collected all the required documents, submit them along with the application form and the application fees. If you are mailing the application forms of multiple individuals, put them in the same envelope.
Step 5: Appear for the language and citizenship tests – Applicants between the ages of 18 and 54 must take a 30-minute long citizenship test. You must also meet the Canadian Language Benchmarks (CLB) Level 4 or higher.
Step 5: Attend the Citizenship Ceremony – Once your application has been accepted, and you pass the tests, you will be sent an invitation to attend the citizenship ceremony. You must take the Oath of Citizenship at the ceremony, which makes you a Canadian citizen.
Also Read: Top part-time jobs for students in Canada (2023)
Documents Required to Apply for Canada Citizenship
Colored photocopies of all the pages of your passport.

The original CIT 0407 printout of your Online Physical Presence Calculation detailing your residency.

Photocopies of a minimum of 2 legal photo ID proofs. These personal identification documents can be your passport, PR card, health insurance card, driver's license, health insurance cards, and foreign identity documents.

2 identical passport-size photographs.

Evidence of your proficiency in English or French.

Translated copies of documents that are not in English or French. Also, attach an affidavit from the person who translated your documents if he is not a certified translator.
How Much Does it Cost to Become a Canadian Citizen: Application Fees and Other Charges for Canada Citizenship
You must pay the fees online for filing a Canadian citizenship application. The fee is $630 for a single applicant 18 years or above. It includes the processing fee of $530 and the right of citizenship fee of $100. Minors must pay a processing fee of $100 to get Canadian citizenship. The fee is nonrefundable even if your application gets rejected.
Note: Fees taken from Canada.ca on 2nd August 2023 at 08:20 PM IST.
How Long Does it Take to Get Canadian Citizenship: Estimated Processing Time and Waiting Periods
The application processing time to get Canadian citizenship is approximately 27 months if there are no unusual delays. The Canadian government plans to reduce it to 20 months in the coming years.
Common Challenges in Getting Canada Nationality and How to Overcome Them
Although Canada is an immigrant-friendly country, the government there is very particular about providing citizenship only to genuine applicants. Your citizenship application may be rejected for several reasons in Canada, including:
Previous criminal record:

The Canadian authorities go to great lengths to ensure that a citizenship applicant exhibits high moral character. A person with a criminal record or an ongoing criminal investigation is likely to be rejected for citizenship. If you plan to apply for citizenship in Canada, ensure that you do not take part in any unlawful activities before or during your application process.
Misrepresentation in the application:

If the authorities find misrepresentation in your citizenship application when they check your last 5 years' records, your application may get rejected. Make sure you cross-check your application and represent it correctly with all legal documents before submitting it.
Fraudulent activities:

If your Canadian citizenship was revoked in the last 10 years due to any fraudulent activity, chances are that your citizenship application will be rejected. Therefore, do not involve any fraudulent activity in your preceding years as a PR card holder to avoid rejecting your citizenship application.
Rejection of Canada Citizenship Application
If your citizenship application gets rejected, you can request a judicial review of the rejection by the Federal Court of Canada. Moreover, you can reapply for citizenship if your application is rejected. There is no waiting period for reapplication. However, ensure that you have addressed the reasons for the earlier rejection before reapplying.
Taxes and Financial Considerations for Indian Canada Citizens
The Canada Revenue Agency (CRA) is the government body in Canada responsible for collecting taxes and providing benefits and credits to individuals. You must file taxes in Canada for a minimum of 3 years as a PR card holder before applying for citizenship in Canada.
Rights and Responsibilities of Canada Citizens
The rights enjoyed by a Canadian citizen are:
Right to fundamental freedoms

Democratic rights

Mobility rights

Equality rights

Legal rights

Official language rights

Minority language educational rights
The responsibilities of a Canadian citizen are:
Obey the law

Take responsibility for yourself and your family

Serve on a jury

Vote in elections

Help others in the community

Protect the Canadian heritage and environment
Also Read: 75 Canadian English slangs & phrases you must know
Conclusion
Canada is one of the most loved countries for Indians to migrate to. You can go to Canada to enjoy excellent job opportunities, a high standard of living, advanced healthcare services, and a respectable income. A prosperous life in Canada will enable you to support your loved ones in your home country.
As a Canadian citizen, you may often need a reliable service provider to send money to your family in India. Instarem, a leading online international fund transfer service provider, helps you transfer funds through a fast* and simple process with affordable# exchange rates and fees to more than 60 countries.
Download the app or sign up on the web and see how easy it is to send money with Instarem.
Frequently Asked Questions (FAQs)
1. How can I get permanent residency in Canada from India?
Permanent residency in Canada allows you to stay in the country for 5 years. You can apply for PR in Canada through the Express Entry program, the Provincial Nominee Program, the Investor/ Entrepreneur Program, the Self-Employed Program, or through Family Class Immigration.
2. How can I get Canadian citizenship by investment from India?
Canada citizenship by investment is possible only if you prove a period of residency first. There is no provision for getting direct Canadian citizenship by investment in the country.
3. Is it hard for an Indian to get Canadian citizenship?
Canada is an immigrant-friendly country, and you can easily get Canadian citizenship by meeting the eligibility criteria and PR requirements for it.
4. Does marrying a Canadian give me citizenship?
A Canadian citizen marrying an Indian citizen does not grant automatic citizenship to the Indian citizen. He must go through the same process to acquire Canadian citizenship as any other applicant.
5. What happens to my Indian passport after I get Canadian citizenship?
You must immediately surrender your Indian passport to the nearest Indian Mission/ Post as soon as you get Canadian nationality.
6. Which is better, Canada or the USA?
While the USA has higher income packages, Canada offers better healthcare and social benefits and maternity leaves. You can choose between the 2 countries based on your personal preferences.
7. Do Indians earn a lot in Canada?
In Canada, the average annual salary an Indian earns is $49,500. Starting-level jobs can fetch you a minimum salary of around $43,250 per year. It can go up to $59,500 per year as your skills and experience increase.
8. Is life in Canada good for Indian immigrants?
Canada is an immigrant-friendly country, and you can enjoy several benefits there, such as high salaries, paid vacation times, pensions, and health and social security benefits.