U.S. Citizenship for Indians 2024: A Step-by-step Guide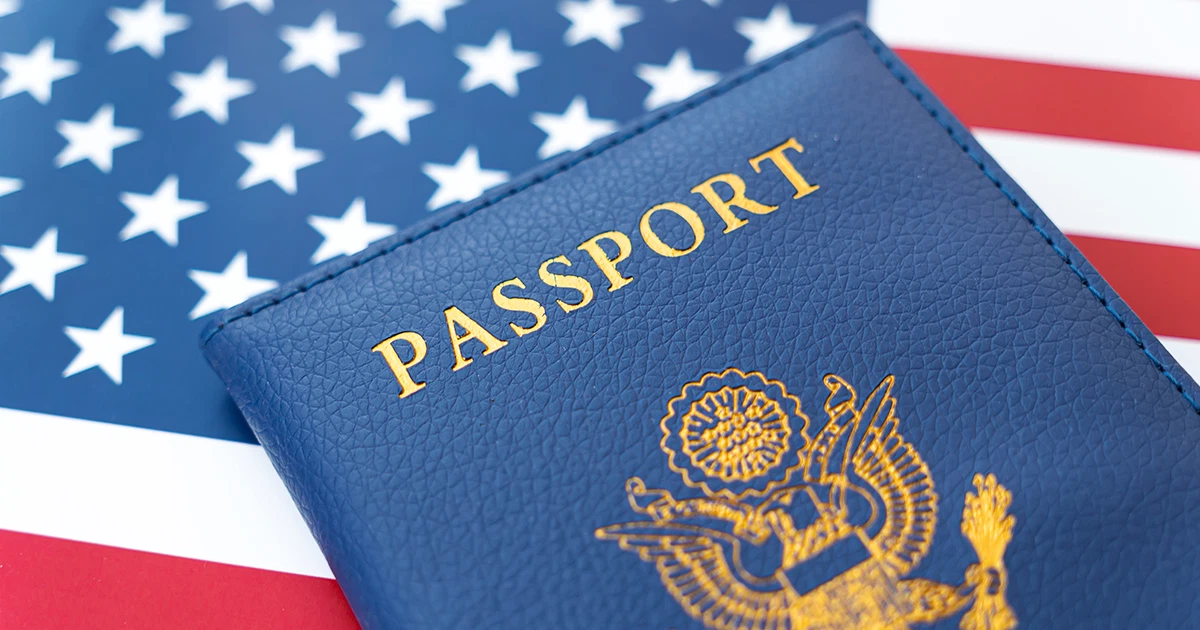 The United States of America is one of the most preferred countries for Indian immigrants to pursue higher education and work overseas. People move to the US to add credentials to their resume and have a higher pay scale and a better quality of life.
However, when you go to the US on a work visa, your visa expires in 5 years. If you have adjusted to the culture and have managed a stable life for yourself in the country, you may not want to return to India after your visa expires. A better path to have a permanent stay in the US is by getting US citizenship.
There are several questions to ask here, like, how to get US citizenship for Indians, how much does it cost to become a US citizen, and how long does it take to get US citizenship?
Here is your comprehensive guide to everything you should know about US citizenship application and US citizenship eligibility for Indians.
Understanding US citizenship for Indians
The US has lucrative opportunities for the skilled and educated population of India. The country offers freedom, a multicultural environment, and excellent pay packages to deserving candidates. However, the country has strict immigration policies, which are directly affected by the prevailing government's stance on immigration to the country.
Significance of US citizenship for Indians
If you see a future in the US and want to spend your life there, it is better to get US citizenship rather than renew your visa again and again. However, you will also have to consider India's policy on expats. So if you are wondering, 'Can Indians have dual citizenship?' The answer is no.
Another question here is, how to get US citizenship if you were not born in the country or do not have US parents?
Even if you were not born to parents with US citizenship or born in the US, you can still apply for American citizenship through a green card or US naturalization. While a green card allows you to reside indefinitely in the US, naturalization provides you with US citizenship and provides you with similar rights as other US citizens, like the right to vote in the federal elections.
Also Read: Best way to send money to India
Key privileges and benefits of US citizenship for Indians
As a US citizen, you enjoy several benefits and privileges which you will not get if you reside in the country as a green card holder. Some of these benefits include:
The right to vote:

You may be allowed to vote in certain municipal elections if you hold a green card, but with US citizenship, you can cast a vote in the US federal elections and have a role on the national stage.
Freedom to run for office:

If you become a US citizen through naturalization, you can stand for candidacy in the US elections.
Freedom from the immigration process:

Once you get US citizenship, you are free from renewing your green card, filing the immigration form, and paying its fees every few years.
Better employment opportunities:

According to US law, only US citizens can work for the US government. By getting US citizenship, you can apply for multiple well-paying and highly respectable jobs with the government.
Citizenship for the family:

With your certificate of naturalization, you can apply for US citizenship for your parents, siblings, and children. As a US citizen, your child will automatically be a US citizen, even if he is born in another country. You can even

financially support your family and relatives in India

with a stable job and income.
No fear of deportation:

A US citizen cannot be forcefully deported from the country like an immigrant, even if he is arrested or convicted. Only if the initial application for naturalization is fraudulent the individual's citizenship is taken away, and then he may be deported. However, this is very rare.

Privileges of a US passport:

As a US citizen, you get a US passport, which entitles you to travel to over 180 countries and territories without going through the visa process.
Overview of the naturalization process for Indians
Naturalization is the process by which you can convert your US green card to citizenship. Not all immigrants are eligible for the naturalization process. Only individuals who have held a US green card for 5 years or more (3 years for a US citizen marrying an Indian citizen) and those meeting the military services requirements can apply for US citizenship through naturalization.
Also Read: Ultimate guide to US visa requirements for expats
Eligibility criteria for Indians to apply for US citizenship
Here is the detailed information on the eligibility requirements for US citizenship:
Permanent residency requirements
You must be at least 18 years of age when applying for US citizenship under form N-400.

You should be able to speak, read, and write basic English, depending on your age.

You should be a lawfully permitted resident of the US for at least 5 years.

You must take an oath of allegiance to the United States.

You must demonstrate your sincerity and agreement with the principles and ideals of the US Constitution.

If you are a student and depend on your parents financially, you must apply for naturalization where you study or your family resides.

If you have served in the US military during peacetime, for a duration of one year or even less, you can apply for US citizenship (subject to certain terms and conditions).

A widow or widower of a US citizen who had an honorable death while serving in the US military can apply for US citizenship at any time.

You must qualify for a two-part test to get US citizenship. The first part is the English language test, while the second part is the test for knowledge of US civics. You must have knowledge and understanding of the fundamentals of US history and a basic understanding of the principles and forms of US government.
Physical presence and residence requirements
You should have been physically present in the US for at least 30 months out of the 5 years prior to applying for US citizenship.
Additionally, you must have stayed for at least 3 months in the state or the USCIS district that has jurisdiction over your place of residence.
Continuous residence and absences from the US
You must demonstrate continuous residence in the US for a minimum duration of 5 years before putting in your application for US citizenship.
Good moral character and criminal background checks
You should be able to demonstrate that you have been a person of good moral character for the last 5 years of your stay in the US.
Also Read: 9 ways to build credit score as expat in the United States
Step-by-step guide to how to apply for US citizenship – 2024
Here are the detailed steps you must follow to apply for United States citizenship and immigration services:
STEP 1: Applying for naturalization – To initiate your naturalization process, you must file an application for naturalization under Form N-400 and pay the filing fees. You can choose between an online application and a paper application. To file an online application, create an account with the US Citizenship and Naturalization Services (USCIS).
In certain cases, like if you apply from abroad, request a fee reduction/ waiver, or apply based on your service in the US military, you must mail your paper application. Online applications are not accepted in such cases.
You may submit your application 90 days prior to your green card's expiration date. You will still have to wait the entire duration of the green card to get US citizenship, but filing early allows you to stay on time and have sufficient room for corrections and delays.
Step 2: Getting an appointment for biometrics – Once you have filed the naturalization application, you must take an appointment for your biometrics, where your fingerprints will be recorded. Contact your local USCIS office for biometrics, which is usually conducted after a month of filing the application.
Step 3: Citizenship interview and exam – A citizenship interview is usually scheduled after about 10 months of filing the application. The exact time depends on the local USCIS office handling your case. All your details are verified in the interview, which is conducted at your nearest USCIS office. A candidate applying from abroad can appear for an interview at the embassy or consulate in their country.
You must also qualify for the two-part written examination unless you are exempted from them. The exams check your basic knowledge, and you will get the study material from the USCIS.
Step 4: Oath of allegiance – Once you clear the interview and examination successfully, your application gets approved. The final step to complete your citizenship process is to attend the Oath of Allegiance ceremony. Your green card is taken before the ceremony, and you are granted citizenship through a Certificate of Naturalization. It completes the process of becoming a US citizen.
Documents required to apply for US citizenship
Identity Proof

Marriage Certificate (if applicable)

Marriage Annulment Certificate (if applicable)

Divorce Decrees (if applicable)

Death Certificate of Spouse (if applicable)

Proof of Residence for Permanent Resident Status (If you hold a green card)

Passport Size Photograph (2 copies)

Proof of Medical Disability (if applicable)

Fee Reduction/ Waiver Application (if applicable)

Request for Representation in the Interview (if you want to bring your attorney to the interview)
Application fees for american citizenship
Naturalization Application Processing Fees: USD 640
Biometric Services Fees: USD 85
Total fees to get American Citizenship: USD 725
Note: Fees taken from Boundless on 22n August 2023 at 11:15 AM IST.
Estimated processing time and waiting periods
The entire naturalization process, starting from filing the application and ending with the Oath of Allegiance ceremony, takes approximately 10 to 14 months. The interview is usually scheduled around 10 months after you file your application.
The interview and the written examination are usually held on the same day. The USCIS may clear your application and conduct your oath ceremony on the same day as the interview to grant you US citizenship.
If there is a delay, the USCIS has 120 days from the interview date to send you a confirmation of acceptance or rejection of your application. If the oath ceremony is not held on the interview date, the USCIS may schedule it anytime within the next 2 to 6 weeks.
Common challenges in getting american nationality and how to overcome them
There can be several reasons why your naturalization application might get rejected. Here are some of them and ways to overcome the issues:
Invalid green card:

You must have a valid green card to apply for US citizenship. The immigration authorities will verify your green card, and if there is fraud or discrepancy, your application will be rejected. Maintain proper residency and ensure the authenticity of your green card before applying for US citizenship.
Incomplete application:

If you send an incomplete application form or provide incorrect information at any stage during the naturalization process, your application will be rejected. Ensure that you have sufficient documents as proof of all the information you provide along with your application.
Criminal record:

Proof of good character is essential to getting

American nationality

. The immigration services conduct background checks to know your criminal history, and if you have one, your application may be rejected, so if you plan to apply for US citizenship, maintain a good character and stay away from any unlawful activity.
Two-part test:

As discussed before, you must clear the interview and the written tests to get citizenship. Ensure that you know basic English and have reasonable knowledge of US history and civics before appearing for the exams. Go through the study material provided by the USCIS to pass the tests comfortably.

Tax obligations and child support:

Your application may be rejected if you have any outstanding tax payments or child support dues. If there are any unpaid bills or dues, pay them before applying for

US citizenship

.
Rejection of US citizenship application
If your citizenship application is rejected by the USCIS, you will receive a denial letter detailing the reasons for the rejection. You may appeal against the rejection within 30 days of receiving the information or reapply for citizenship.
Taxes and financial considerations for Indian US citizens
As a US citizen, you must file income tax returns in the US, even if you move abroad. However, you will be exempt up to a yearly limit of USD 100,000 if you meet certain criteria. Your income beyond this amount will be taxed.
Rights and responsibilities of US citizens
You will have to renounce your Indian citizenship to become a US citizen. However, you may have a dual citizen of certain countries like Canada, Australia, and the United Kingdom, along with US citizenship.

You may have to serve the jury as a US citizen. If you are summoned to serve the jury, you must attend but may or may not have to serve, depending on the attorneys' and judge's decision.

A green card holder or a US citizen who has lived in the country between the ages of 18 and 25 must register with the Selective Service System and may be called upon to serve in the military

.
Conclusion
US citizenship is a dream of many Indians. You can plan a prosperous future with excellent job opportunities, high pay packages, high quality of life, and advanced healthcare facilities as a US citizen. However, you will have to renounce your Indian citizenship to be a US citizen.
As a US citizen, you may often need a reliable service provider to send money to India for your family. Instarem, a leading online international fund transfer service provider, helps you transfer funds through a fast* and simple process with affordable# exchange rates and fees to more than 60 countries.
*rates are for display purposes only
Download the app or sign up on the web and see how easy it is to send money with Instarem.
Frequently asked questions (FAQs)
1. Can I have both Indian and US citizenship?
The constitution of India does not allow an individual to have another country's citizenship along with Indian citizenship.
2. How can I get US citizenship from India by investment?
The EB-5 Visa program grants US citizenship by investment to individuals who want to invest in the United States and create at least 10 jobs for US skilled workers.
3. Is it hard for an Indian to get US citizenship?
Getting US citizenship is a straightforward process for Indians. However, you must meet the basic eligibility criteria and pass the written exams to clear the naturalization process.
4. Does marrying an American give me citizenship?
You do not immediately become eligible for US citizenship on marrying an American citizen. You will be placed under the 'immediate relative' category and become eligible for a green card or permanent residency.
5. What happens to my Indian passport after I get US citizenship?
On getting US citizenship, you must surrender your Indian passport at the Indian Consulate for cancellation. You will receive the canceled passport and the cancellation certificate for it.
6. What happens if I fail the two-part test for the naturalization process?
Your application for naturalization will be rejected if you fail the two-part test even after 2 attempts.
7. What is the current wait time for the naturalization process?
It takes between 10 to 14 months for the naturalization process to complete under the usual circumstances.
8. What is the difference between naturalization and citizenship?
You get a US Citizenship Certificate if you were born to US parents. On the other hand, you get a US Naturalization Certificate if you acquire US citizenship through the naturalization process.
*Disclaimer: This article is intended for informational purposes only. All details are accurate at the time of publishing. Instarem has no affiliation or relationship with products or vendors mentioned.