8 incredible health insurance plans for digital nomads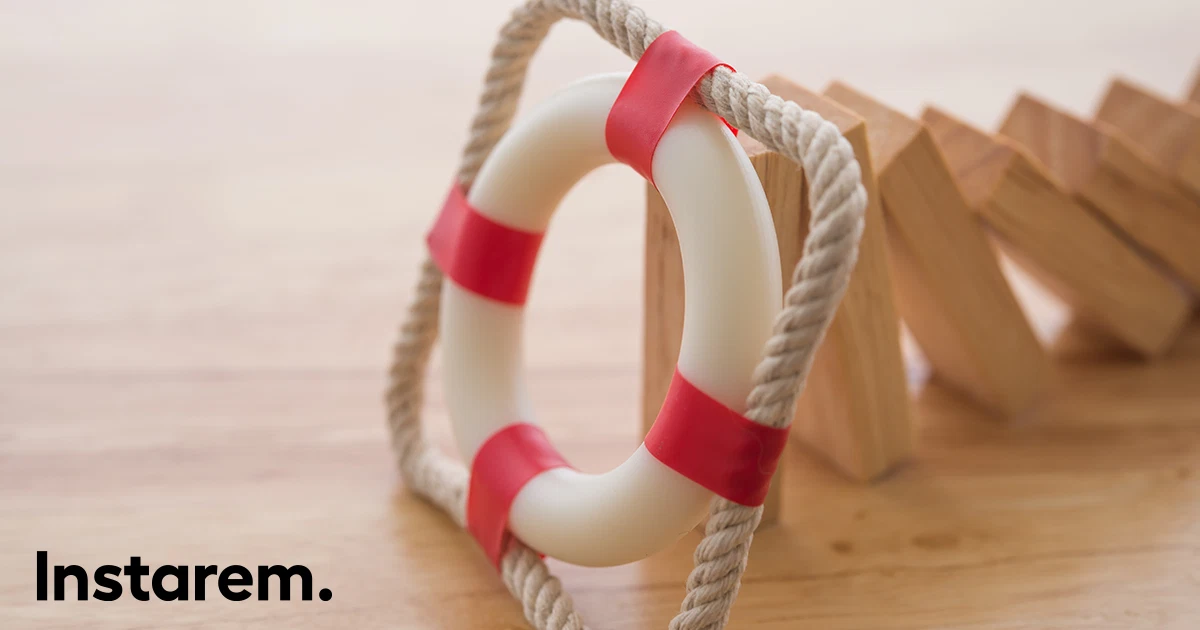 So, you want to be a digital nomad – young, free, and ready to take on the world? With a nonchalant, 'YOLO' attitude, these modern-day adventurers navigate the globe with ease, working and living life to the fullest. And while being on the move and having a tight budget may lead to penny-pinching, these fearless go-getters aren't too worried about the occasional splurge. Who needs savings when you're invincible, right? After all, what could go wrong?
But newsflash, folks: the world doesn't always play nice. Being a digital nomad comes with its own set of challenges. You can't always control your surroundings and situations – and facing any kind of crisis in a foreign land could make you break out in a cold sweat. So, do yourself a favour, and protect yourself.
The only thing worse than being sick and far from home is being sick, far from home, and in debt – because you decided to save a few bucks on health insurance.
Trust us, medical debt is no joke. So, let's be realistic here and check out these digital nomad insurance options. Your bank account will thank you later.
Difference between health insurance and travel insurance
Hold your horses, cowboy! Before we dive into your insurance options, let's understand the difference between travel insurance and health insurance.
Travel insurance is like that overly protective parent who only wants to cover you for cancellations, lost luggage, and the occasional paper cut.
Meanwhile, international health insurance is like that fun aunt who wants to make sure you're covered for all your in-patient treatments, check-ups, and even chronic conditions, even if you're a thousand miles from home. So, which one is better for digital nomads? Hang tight, we'll get there.
| | | |
| --- | --- | --- |
| Type | Health Insurance | Travel Insurance |
| Trip cancellations and delays | No | Yes |
| Loss of luggage or valuables | No | Yes |
| Emergency medical care | Yes | Yes |
| Preventive and primary care | Yes | No |
| Hospitalisation | Yes | No |
| Inpatient/Outpatient care | Yes | No |
Now that you're all clued up on the insurance types, let's take a look at some insurance options tailor-made for people on the go.
Safety Wing
Specifically designed for remote workers, Safety Wing's digital nomad insurance has got you covered for all your medical and travel needs while you're out exploring foreign lands.
And the best part? You can sign up before you depart or whenever you feel like it – because hey, why not keep things flexible? Plus, with continuous coverage and the ability to travel to multiple countries with one policy, you won't have to stress about staying safe or breaking the bank.
For those aged 10-39, nomad insurance costs around $45 USD for any coverage period of up to 4 weeks. For a more accurate quote, you can check out their price calculator.
You'll have the peace of mind knowing that you're covered anywhere in the world outside of your home country (except for those pesky-sanctioned places, of course).
World Nomads
Do you often find yourself adventuring solo, with only your backpack and a camera to keep you company? Well, then it's about time you met your new best friend: World Nomads.
These guys have been protecting, connecting, and inspiring independent travellers since 2002 – which is basically a lifetime in travel years. And they don't just offer simple and flexible travel insurance to keep you covered, they also throw in safety advice for good measure (because let's be real, getting lost in a foreign country is only fun for so long).
Plus, if you're working on your travel writing or photography skills, they've got you covered there too – literally. They'll even insure your bags, tech, and gear. Now that's what we call taking care of business.
Cigna Global
Cigna Global has got you covered with not one, but two options. First up, we have the Cigna Global Health Options. This plan offers some high-quality worldwide care with the added bonus of being customisable. You get to choose from three levels, four optional add-ons, and flexible payment options. Fancy!
Cigna Global also offers the Cigna Close Care option which covers you in your home country and the country you're currently living in. Plus, there's emergency medical coverage for those spontaneous trips abroad. And the best part? It's customisable and cost-effective, so you don't have to sell a kidney to afford it! Go ahead, take your pick between Platinum, Gold, and Silver. It's like picking out a brand-new car, except it is for your precious health. Fun, right?
Genki
You're probably wondering what 'genki' means. Well, let us tell ya, it's not a type of sushi or a fancy new fitness trend. Nope, it's actually a Japanese word that roughly translates to 'energetic' or 'enthusiastic'. But get this, genki isn't just a word, it's also a brand that offers health insurance for travellers.
With two different plans to choose from, you can opt for the World Explorer plan, with flexible worldwide healthcare coverage for frequent and long-term travellers, or the World Resident plan, perfect for long-term travellers and expats.
However, if you're planning on taking up base jumping or underwater basket weaving (we don't judge), you might want to spring for the World Resident plan, which covers all your crazy sports. But be warned, this plan comes at a cost of €105 per month, while the World Explorer plan will only set you back around €35.70 per month. So choose wisely, fellow adventurers!
IMG Global
You might want to consider IMG's Global Medical Insurance. Because when you're hopping from country to country, you don't want to worry about whether you're covered when you get sick or injured. With deductible options ranging from $100 to $25,000 and maximum limits from $1,000,000 to $8,000,000, you can rest easy knowing you'll be taken care of. And if you do need help, their 24/7 emergency medical and travel assistance will come to your rescue faster than the baggage carousel at the airport (okay maybe not that fast, but pretty darn close). Go on, plan that trip around the world, knowing that IMG has got your back.
Integra Global
Feeling like you don't fit the typical mould when it comes to insurance needs? Well, lucky for you, Integra Global is here to create tailored plans just for you. No more cramming into a one-size-fits-all policy and hoping for the best. Integra Global understands that you're special. They'll work with you to make sure your insurance plan fits like a glove – even if you're never in one place for too long. That's right, it covers you across the globe, no matter where you go. Just choose the region that works for you (with or without the USA and Canada) and you're all set.
As a digital nomad, make sure to provide them with your main country of assignment. And, if you're on the move, just give them a call and they'll update your coverage in a jiffy.
Aetna International
Aetna International may sound like a luxury destination for your next holiday, but it's actually part of a dynamic duo – Aetna® and the CVS Health® family of companies. These healthcare giants have over 170 years of experience and over 60 years of providing global medical benefits.

So, if you're a frequent flyer or a curious adventurer exploring over 200 countries and territories, Aetna International has got you covered. With 1.4 million medical providers in their global medical network, you won't have to worry about finding quality healthcare in any corner of the world.
GEO Blu
If you're planning on taking a quick jaunt outside your home country, then you'll want to look at Blue Cross Blue Shield Global Traveler.

Not only will they provide coverage for unforeseen illnesses or injuries, but it's the perfect plan for short-term international travellers. No need for a lengthy enrollment process, these guys keep it easy-peasy to get started. Plus, their insurance plan is portable, so it can go wherever your laptop takes you. So get ready to travel worry-free!
Tips to pick the right health plan
Looking for international insurance can feel like navigating a labyrinth – it's easy to get lost. But fear not, dear explorer, here are a few tips to help guide the way.
Where are you headed?
Depending on your destination, you may need coverage for unexpected illnesses or injuries.
How long will you need it for?
Are you planning to embark on a world tour, a long-term stay in a foreign country, or just a quick getaway? It's important to consider the duration of your trip when selecting your coverage.
Where and how will you be accessing healthcare?
Will you be jet-setting across the globe with the possibility of needing medical attention? Or are you sticking close to home with a few options for health providers? Either way, it's important to compare health plan networks to ensure that you have access to the best care available.
Think about your budget
No use getting a plan that costs more than your plane ticket!
Read the fine print
Some plans may have exclusions or restrictions that could leave you high and dry. Read the fine print to avoid any nasty surprises.
The devil is in the details
One thing's for sure: you won't know the final cost until you get a proper quote from your chosen health provider. And with everyone having different needs and budgets, it's wise to do your homework first. Flexibility is key, so don't be afraid to drop them a note or give them a call. But whatever you do, don't forget to also check out the claims process.
Trust us, everything will seem good until you have to make that first claim. So, make sure you have a good understanding of how it all works before you lock in a plan.
Before you go…
Ready to dive into the world of digital nomadism? Congratulations, you're about to embark on an exciting adventure full of new experiences and independent planning. But as you detach from your home, don't forget to stay connected with Instarem.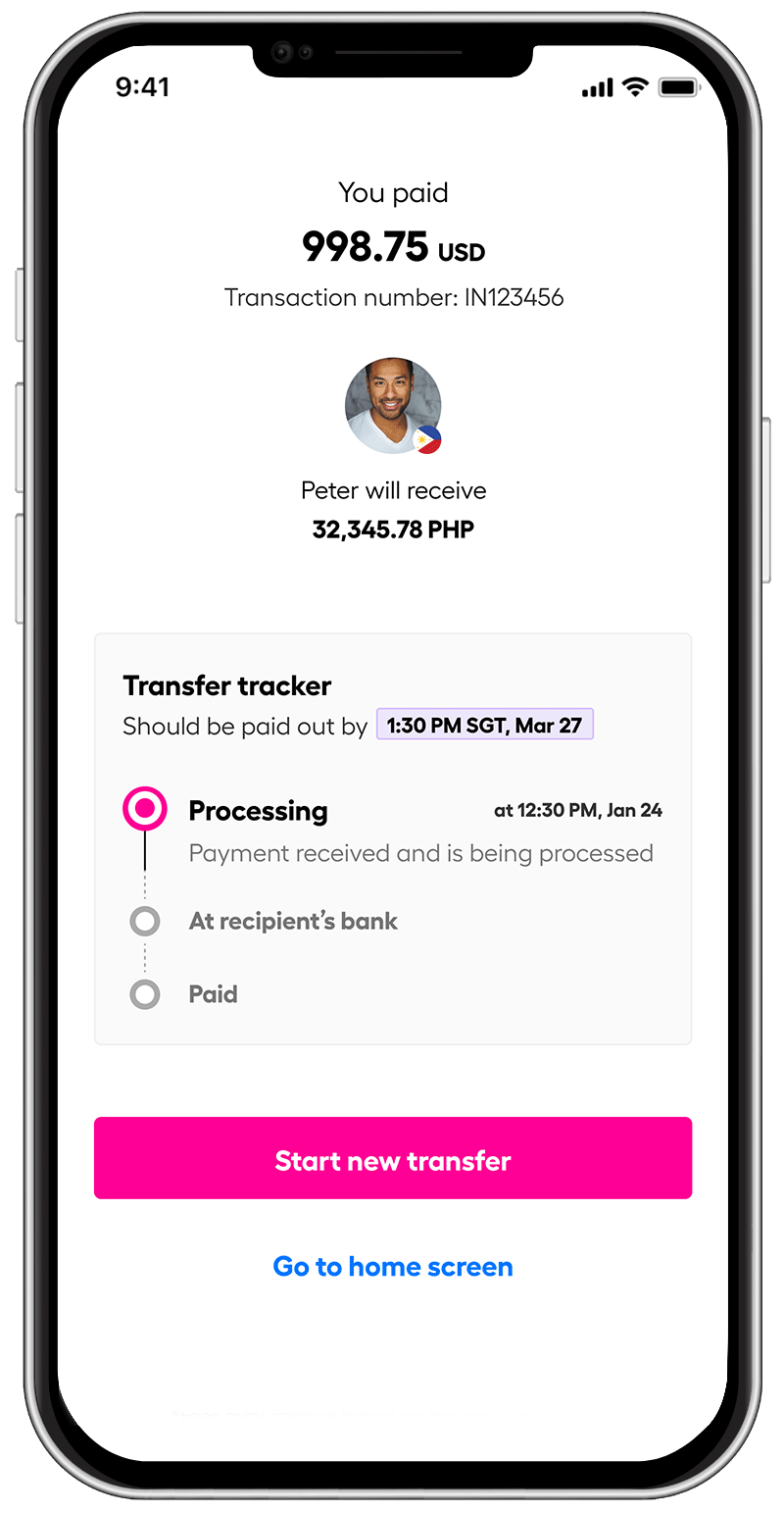 The app ensures that your money transfers back home is quick, secure, and doesn't break the bank. Trust Instarem to keep your finances in check while you focus on soaking up all the opportunities that a digital nomadic lifestyle has to offer.
Try Instarem for your next transfer.
Download the app or sign up on the web and see how easy it is to send money with Instarem.
Disclaimer: This article is intended for informational purposes only. All details are accurate at the time of publishing. Instarem has no affiliation or relationship with the products or vendors mentioned.