8 incredible reasons to travel to Japan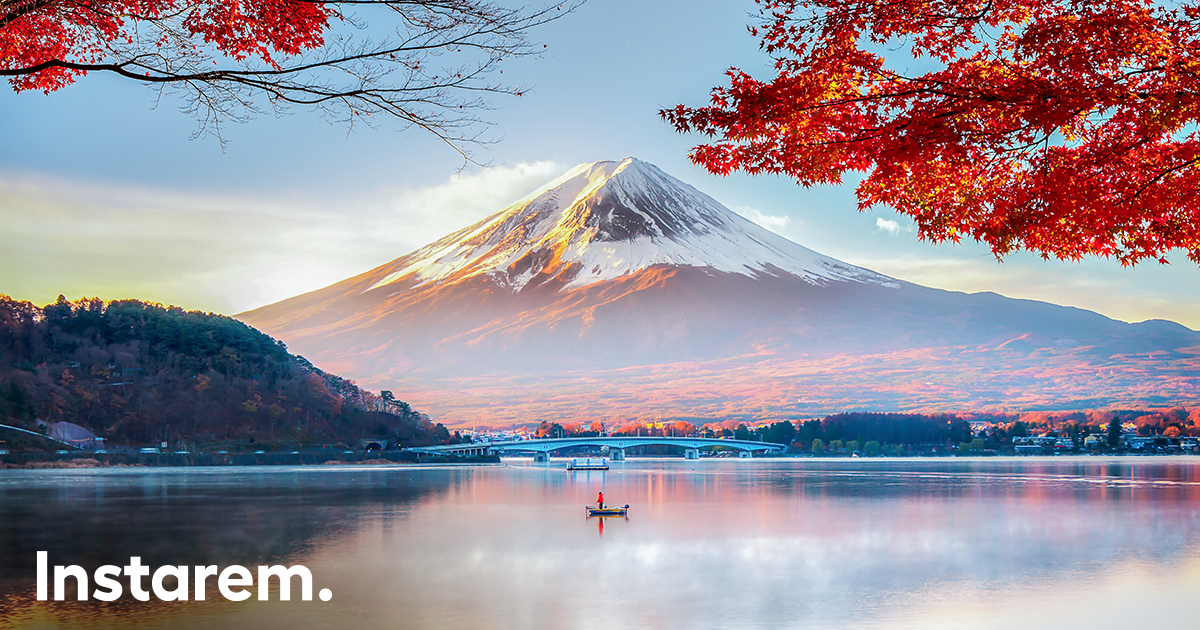 If you've been feeling cooped up lately, why not take a trip to Japan? The country is reopening its doors to visitors, just in time for autumn.
In fact, a recent poll shows that 49% of respondents named Japan as their top holiday destination. There are plenty of reasons why Japan is so well-loved.
Here are 8 incredible reasons why you should add Japan to your travel bucket list:
The convenience store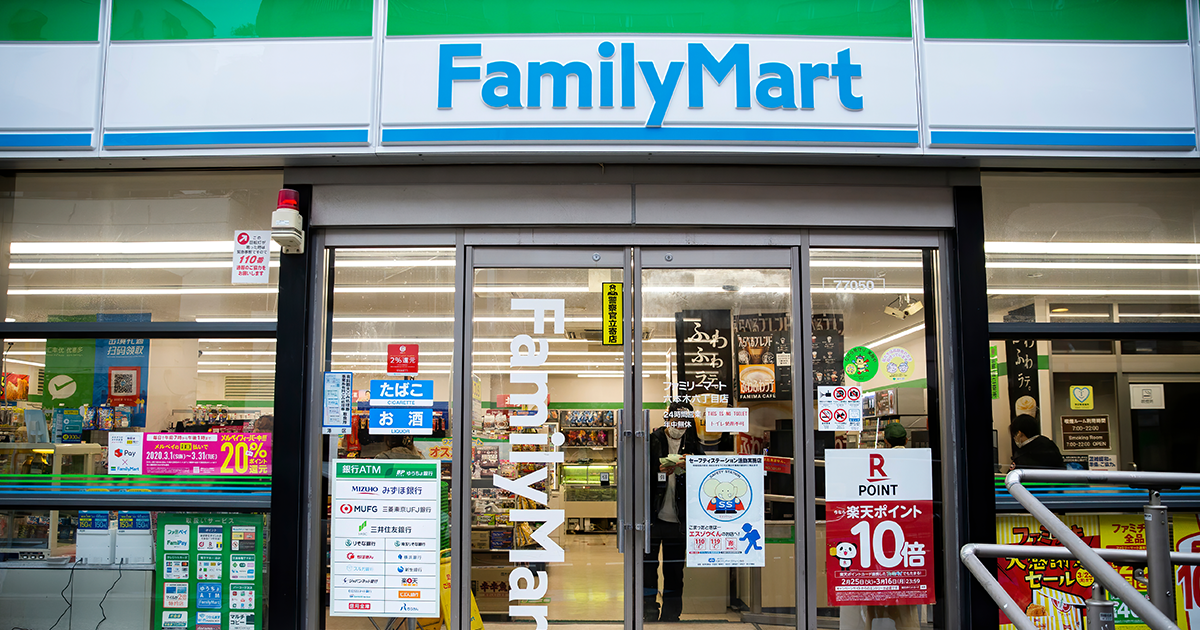 Imagine a place where you can buy everything from freshly made sushi to a new pair of socks, all under one roof. Welcome to the convenience store, or "konbini" as they're call in Japan.
These stores are truly a wonderland and can be found on just about every street corner in the country.
In addition to the usual snacks and drinks, you can also find hot meals, salads, and even whole meals at some stores. And if you're looking for something a little more unusual, you can also find items like batteries, umbrellas, and books at most convenience stores.
Examples of Konbinis are:
47 Prefectures
From the bustling streets of Tokyo to the tranquil temples of Kyoto, Japan is a country with endless diversity. This is no more evident than in its 47 prefectures, each of which offers a unique glimpse into Japanese culture.
From the snow-capped mountains of Hokkaido to the sun-drenched beaches of Okinawa, there is something for everyone to enjoy in Japan.
Even better, each prefecture has its own specialty foods and experiences that can be found nowhere else in the country.
The 47 prefectures are grouped into eight regions. The most populous region is the Kantō region, which contains the capital Tokyo and is home to over 35 million people. The next most populous region is the Kansai region, which includes the cities of Osaka, Kyoto, and Kobe. Other regions include the Chūbu region (Nagoya), the Chūgoku region (Hiroshima), the Shikoku region (Tokushima), the Kyushu region (Fukuoka), and the Hokkaido region (Sapporo).
So, whether you're looking for history, culture, or just some good old-fashioned food porn, Japan's 47 prefectures have something for everyone.
Four seasons
Seasonal changes are one of the best things to experience in Japan. Every few months, the landscape transforms as different plants come into bloom.
In spring, the cherry blossoms explode into bloom, creating a scene of breathtaking beauty. In summer, the sun shines down on verdant fields of lavender, while in fall the leaves of the maple trees turn a blazing red. And in winter, the snow-capped mountains provide a stunning backdrop to the country's cities.
No matter what time of year you visit, Japan is sure to dazzle.
Vending machines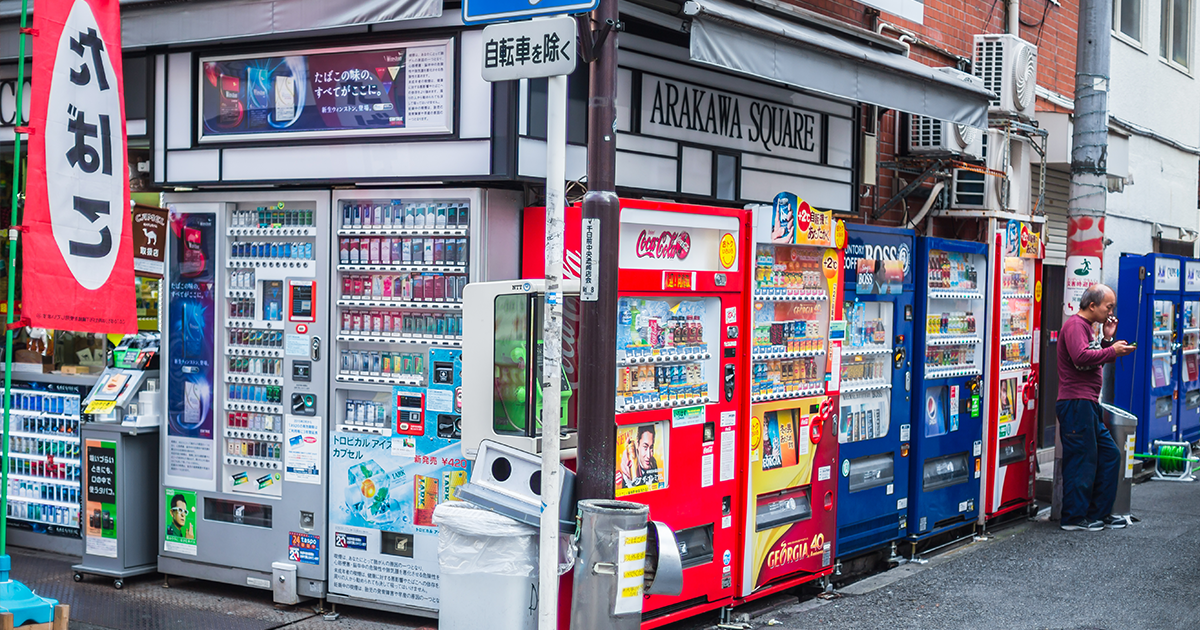 In Japan, it seems like there's a vending machine for everything. Need a drink? There's a vending machine for that.
Feeling hungry? No problem – there's a vending machine for that, too. In fact, there are so many vending machines in Japan that they outnumber people!
While they might not be as ubiquitous as konbini, vending machines are an important part of life in Japan.
For busy salarymen and office ladies, they provide a quick and convenient way to get the snacks and drinks they need to make it through the day.
And for tourists, they offer a glimpse into the fascinating world of Japanese technology.
So, the next time you're in Japan, be sure to keep your eyes peeled for all the different types of vending machines on offer. You might just be surprised by what you find.
Onsens
Japanese hot springs also known as Onsens, are one of the best things about Japan. These natural hot springs can be found all over the country, and offer a great way to relax and unwind after a long day of sightseeing.
But onsens are more than just a place to take a dip – they're also an important part of the Japanese culture.
Onsens are traditionally seen as a place to socialize, and many people use them as an opportunity to catch up with friends or family. In fact, it's not uncommon for people to spend entire days at onsens, chatting and relaxing in the warm waters.
Onsens are typically gender-segregated. But you will find places with mix-gender baths.
And before you jump into one, take note that it's customary to bathe nude in an onsen. So, if you're not comfortable being naked in front of strangers, this may not be the activity for you.
Remember to wash thoroughly before getting into the hot spring. Onsens are meant to be relaxing, so don't ruin the experience for everyone by bringing in all of your dirt and grime!
Safety
There's no need to worry about safety when traveling to Japan. The country is one of the safest in the world, with a very low crime rate. You can walk around alone at night without any fear of being mugged or attacked. And if you do happen to run into trouble, the police are always ready and willing to help.
So, whether you're a solo traveller or part of a group, you can rest assured that you'll be safe during your trip to Japan.
The Japanese people are also incredibly friendly and helpful, so don't be afraid to ask for directions if you get lost. With a little help from the locals, you'll be back on track in no time.
Transport
When it comes to public transportation, Japan is second to none.
The country has an extensive network of trains and buses that not just connect major cities like Tokyo, Osaka, and Nagoya but also cover even the most remote corners of the country.
And for tourists, the convenience factor is off the charts. Just about every major attraction in Japan is accessible by public transportation, and thanks to the ubiquitous Google Maps, it's easy to plan your route in advance.
Best of all, Japanese trains are famous for their punctuality, so you can rest assured that you'll never be late.
Tourists can also take advantage of the many private transport options available, including taxis, car rental services, and bicycle-sharing programs.
In short, if you're planning a trip to Japan, there's no need to worry about how you're going to get around. The country's public transportation system is reliable, efficient, and user-friendly.
Shopping
Japan is a shopper's paradise. From high-end fashion boutiques to quaint local shops, there's something for everyone.
For those looking to snag a designer bargain, Tokyo's Ginza district is the place to be. This upscale neighbourhood is home to many of the world's most famous luxury brands, including Chanel, Louis Vuitton, and Hermes.
Alternatively, you can visit the premium outlets located just outside of major cities like Tokyo and Osaka. These massive complexes offer deeply discounted prices on a wide range of designer goods.
In the market for some traditional Japanese souvenirs? Head to one of the many local markets located throughout the country. From pottery and kimonos to woodblock prints and tea sets, you'll find plenty of unique items to take home with you.
And did we mention that stationaries in Japan are also insanely cute and affordable? Be sure to stock up on pens, notebooks, and washi tapes before heading home!
Fans of anime or manga, be prepared to spend a lot of money. The country is home to some of the best comic book stores in the world, and you can find all of your favourite characters represented. In Tokyo, there are entire districts dedicated to anime and manga shopping, with shelves upon shelves of merchandise. You can find everything from keychains and figurines to clothes and accessories.
And if you get tired of shopping, you can always head to one of the many themed cafes or restaurants.
These unique establishments offer a one-of-a-kind dining experience that you won't find anywhere else in the world.
Ready to travel to Japan?
These eight reasons should be more than enough to convince you. The country has something for everyone, from stunning natural scenery to world-class shopping and dining.
And don't forget your Instarem's amaze card before you leave for Japan!
With amaze card, by Instarem, you'll get to:
Save with fantastic FX rates on every global purchase.
Earn InstaPoints on FX spends and redeem them as cashback or discounts on overseas money transfers.
Sign up via the Instarem app and get your virtual card instantly! It's totally free.
*TnCs apply