8 most walkable cities in the USA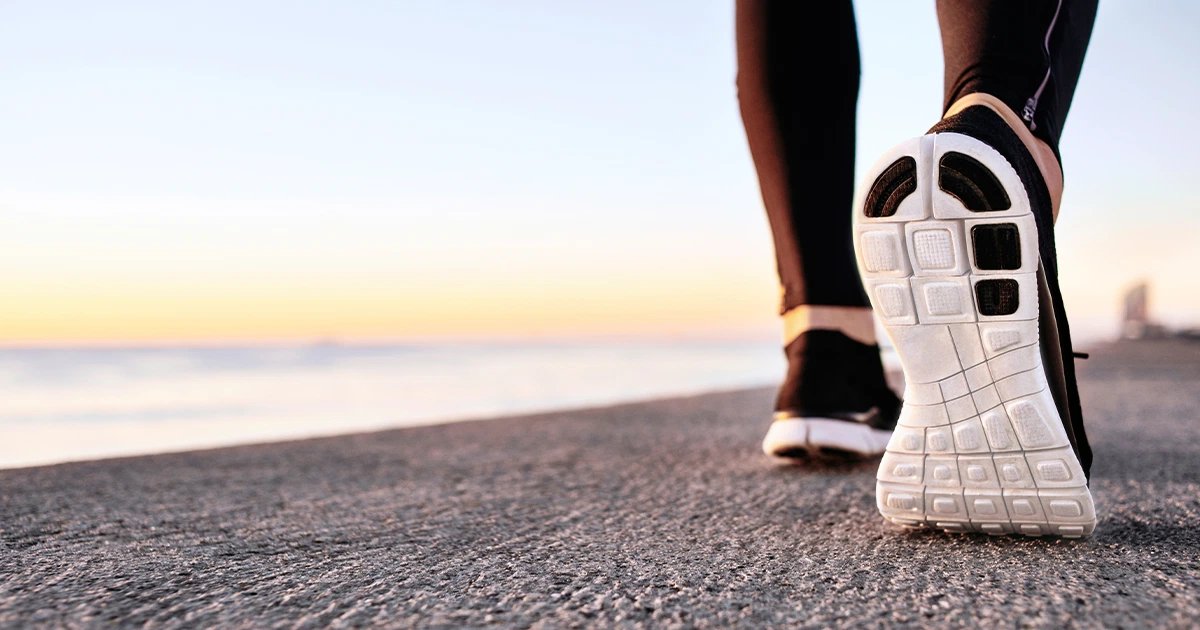 Moving to a new country can be both exciting and intimidating. Everything feels brand new, from the language to the food to even the transportation. Figuring out how to navigate the train system or driving on the opposite side of the road can be a daunting task for anyone. But what if I told you that the solution to this problem has been right in front of you this whole time?
Your two trusty legs can take you anywhere you need to go, without the hassle of car payments or public transit fees. By walking, you not only solve the problem of transportation, but you also get some exercise, fresh air, and maybe even save some money to treat yourself to a latte or two. It's a win-win situation.
So, don't underestimate the power of walking – it may just be the perfect solution for newcomers to a new country.There are some awesome cities in the USA that are like a playground for your feet.
Well, perhaps we'll throw some public transport into the mix too – after all, our feet can't do all the heavy lifting.
We've done a bit of digging on Reddit and guess what? We've got the lowdown on the most walkable cities in the country. So, if you're ready to put those sneakers to good use, you're in for a treat!
Philadelphia
Let's talk about Philadelphia, or as it's affectionately called, Philly. Just recently, USA Today dubbed Philly as the most walkable city in the entire country – whether that title holds immense weight or not is a whole different story.
What's in the spotlight here is Philadelphia's exceptional public transportation system, coupled with a vibrant and highly walkable downtown scene. Yet, it's important to note that certain areas of the city might occasionally leave you with a feeling of dirtiness and unease.
Now, here's the scoop on Philly's strong suits. It boasts an enticing food and drink culture, and getting around is a breeze – either by foot or hopping onto public transit. Plus, the city is brimming with historical significance and exciting events, adding to its allure.
The icing on the cake is the cost of living – it's considerably more affordable compared to the likes of New York or Chicago. So, if you're looking for an underrated and budget-friendly urban adventure, Philly might just be your ideal destination.
Chicago
Now, truth be told, it's not the most foot-friendly city, but it's definitely a budget-friendly spot when you stack it up against other cities in the US.
You can easily hop on an Amtrak train from many major cities across the country and cruise into Chicago.
Once you are in Chicago, you can jump on the public transit and zip around to different neighbourhoods that are an absolute delight to explore on foot.
Don't be surprised when the map indicates a walking time of anywhere from 10 to 45 minutes. And you know what's really neat? You'll come across all kinds of interesting places along the way. Moreover, there's an abundance of incredible museums and unique sights to explore. Oh, and for those who are food enthusiasts, Chicago is an absolute haven with a plethora of options for foodies.
So, you can consider it a complete treasure trove of enjoyable experiences!
Stick around during summer because that's when the streets come alive with a bunch of awesome street fests and free entertainment. Bonus points, right?
Oh, and don't forget about the parks. Chicago has a pretty decent park program, and some of the beaches even have these cool grills that you can use.
New York City
Now that's a place with something special. It boasts the finest, most extensive public transit system throughout North America, and honestly, one of the best worldwide.
However, here's the twist – the renowned NYC subway might not always live up to the hype due to concerns about cleanliness and safety. So, don't be too surprised if it doesn't snag the number one spot on everyone's list.
Transport aside, NYC is practically tailor-made for walking. Every step you take unveils something intriguing, and the neighbourhood's each have their own unique character. Picture this: you can stroll from the financial district through Tribeca, then hit up Soho, cruise through midtown to catch the buzz of Times Square, and still find yourself in Central Park, all in one day. It's honestly mind-blowing.
Keep in mind, NYC has an irresistible pull for tourists, standing tall as the most desirable city in North America and a heavyweight contender on the global travel scene. This also means that at times, walking can be a faster option than getting caught in the infamous traffic jams that NYC is known for.
Don't be surprised when you hit more than 20,000 steps easily. With the city being so packed, you'll be treated to a continuous stream of sights and sounds as you wander around. Just keep in mind, midsummer might turn up the heat a notch, so stay prepared!
Washington DC
Washington DC is a gem of a city and let me tell you why. The public transit system here is fantastic, and the subway is truly remarkable. But there's an added bonus that takes the cake – this place is steeped in captivating history and boasts awe-inspiring architecture. So, when you hit the streets on foot, you're in for quite the enjoyable adventure.
Now, there's a little weather caveat, especially during the summer. DC can get pretty hot and humid. But here's the secret sauce: careful planning can make all the difference.
Kick off your day with an early morning escapade, catch that stunning sunrise over the Washington Monument, take a leisurely stroll until around 11am, then slip into one of the museums for a dose of indoor delight. When it's time for lunch, opt for a cool indoor spot.
Given the incredible array of top-notch restaurants and museums in DC, finding something fascinating to do indoors is a piece of cake.
As the clock ticks towards 4pm, things start cooling down a bit. It's the perfect time to relish a happy hour on a breezy terrace or continue your leisurely exploration through some of the delightful gardens the city has to offer.
And here's the cherry on top – DC offers a wealth of amazing restaurants and a range of hotel options that won't break the bank, making your travel experience here quite affordable.
San Francisco
Yes, it does have those famous hills that might not appeal to everyone, but let me tell you, the breathtaking views you get from those vantage points are absolutely worth the climb. While San Francisco is often associated with its tech genius valley and the hills might not win everyone over, it's important to note that the city is still quite friendly for those who prefer getting around on foot.
The city is incredibly walkable and easily ranks among the most beautiful in the US. You'll be treated to stunning views virtually everywhere you turn, and the architecture is simply gorgeous.
Want to hike up the hills? San Francisco's famous hills offer breathtaking views, making the climb worthwhile. While its public transit might not be as top-notch as that of Chicago or NYC, it gets the job done.
Don't miss out on the lovely beaches.
Plus renting bikes and cruising across the iconic bridge or simply exploring the city by bike is a whole lot of fun.
Here's the real clincher – San Francisco is an absolute dream in the middle of summer. The entire bay area enjoys a pleasant 75°F with abundant sunshine for most of the year. Despite SF's foggy reputation, the summer tends to bring clear skies and delightful 75-80°F days with zero humidity.
And guess what? You won't have to worry about pesky flying insects either. Unlike other places, picnicking is a joy here, whether it's in Mission Dolores Park, Golden Gate Park, or Chrissy Field.
Now, there's a small caveat.
Avoid the Tenderloin and Civic Center areas around Market Street. Every city has its less favourable spots, and in SF, these areas unfortunately happen to be right in the center.
Keep an eye on the location of your hotel – if it's strangely cheap, make sure to check its surroundings. The prevalence of homelessness and open drug use can be quite high in these parts.
Portland
Portland, in the Pacific Northwest, has a strong public transit and bike network. However, the prevailing negativity has led to concerns about the downtown area's safety and deserted feel. Many locals recognize a lack of security in using public transport or exploring downtown.
Nevertheless, Portland, Oregon has its merits. The convenience of a direct train connection to the airport is a major plus.
If you are staying in the city center, it allows you to efficiently use public transportation, particularly their comprehensive train system. You'll find it very handy to reach places like the zoo.
Opting to stay in a trendy yet affordable neighbourhood grants you access to a range of amenities: think coffee shops, stylish bars, great food, and a diverse array of attractions. The city's streetcar and train systems conveniently link you to notable spots such as the nation's largest urban park, the zoo, and the arboretum.
As for travel costs, you can purchase a $5 all-day pass for both bus and MAX transit options. No need to worry about zones or any added complications.
Seattle
This city, nestled in the lively Pacific Northwest, boasts a robust public transit network that conveniently links downtown Seattle to key destinations like the airport, University of Washington, and vibrant areas like Capitol Hill and SoDo (home to the Seahawks and Mariners stadiums).
What's really cool about Seattle is that you can have a blast exploring it even without a car. The subway system offers a direct link to the airport and the iconic Space Needle, and there's a plethora of activities to enjoy.
PS: It's worth emphasizing that Seattle's location in the Pacific Northwest, both geographically and culturally, can create a feeling of being somewhat isolated from the rest of the USA. This could be a fantastic opportunity if you're seeking a break from urban living, but if you're looking for a strong sense of familiarity, it might be worth reconsidering.
Minneapolis
Minneapolis is adorned with lively walking trails alongside the Mississippi River and numerous lakes. Notably, more than 92% of its streets boast sidewalks on both sides, forming an impressive network of nearly 1,800 miles of city sidewalk.
Here's an interesting twist: although it presents itself as a walkable city, there's a contrasting reality. Contrary to popular belief, Minneapolis leans more towards being bike-friendly than walker-friendly.
Now, we get it – this article highlights walkability, but let's not forget that walking can also include cycling, right? In Minneapolis, this translates to a wealth of advantages, including an abundance of dedicated bike-only paths that often offer scenic and convenient routes. It's worth noting that the city is home to a substantial cycling community, and most drivers are attentive to cyclists, manoeuvring around them safely.
Before you go…
We're confident that if you landed here while searching for walkable cities, you're a fan of strolling around. However, let's not disregard the convenience that technology can bring to the table.
If you happen to be an expat currently residing in the USA or in the process of planning a move here, you might find yourself needing to send money back home. The last thing you'd want is to trek to a bank for an international money transfer when you could accomplish it effortlessly through an app.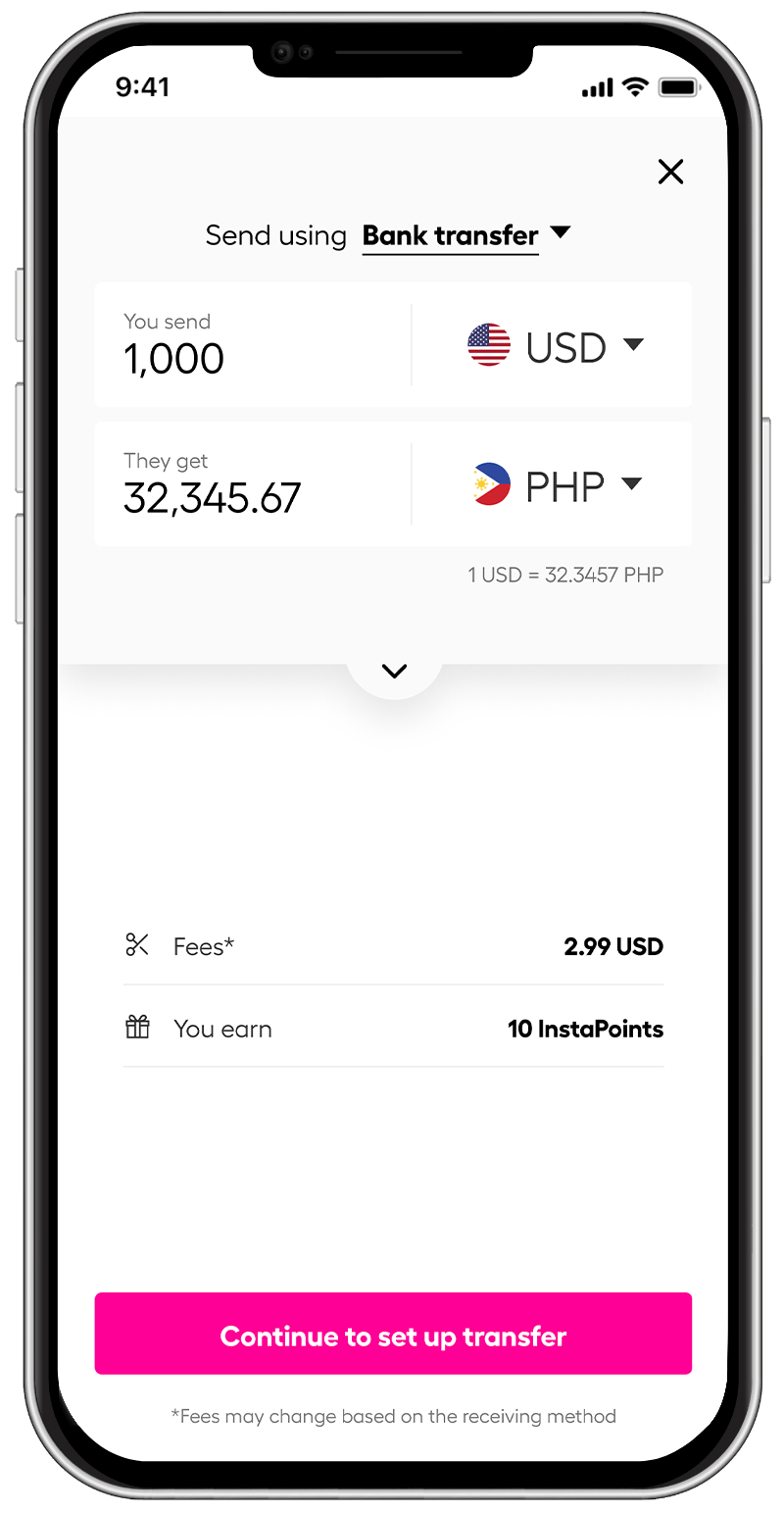 *rates are for display purposes only.
That's where Instarem comes in – for hassle-free money transfers abroad. Our platform offers favourable rates and minimal fees, enabling you to manage transactions with a few taps and allowing you to shift your focus back to enjoying those walks.
Try Instarem for your next transfer.
Download the app or sign up here.
**Disclaimer: This article is intended for informational purposes only. All details are accurate at the time of publishing. Instarem has no affiliation or relationship with products or vendors mentioned.