OCBC Singapore overseas money transfer: Everything you need to know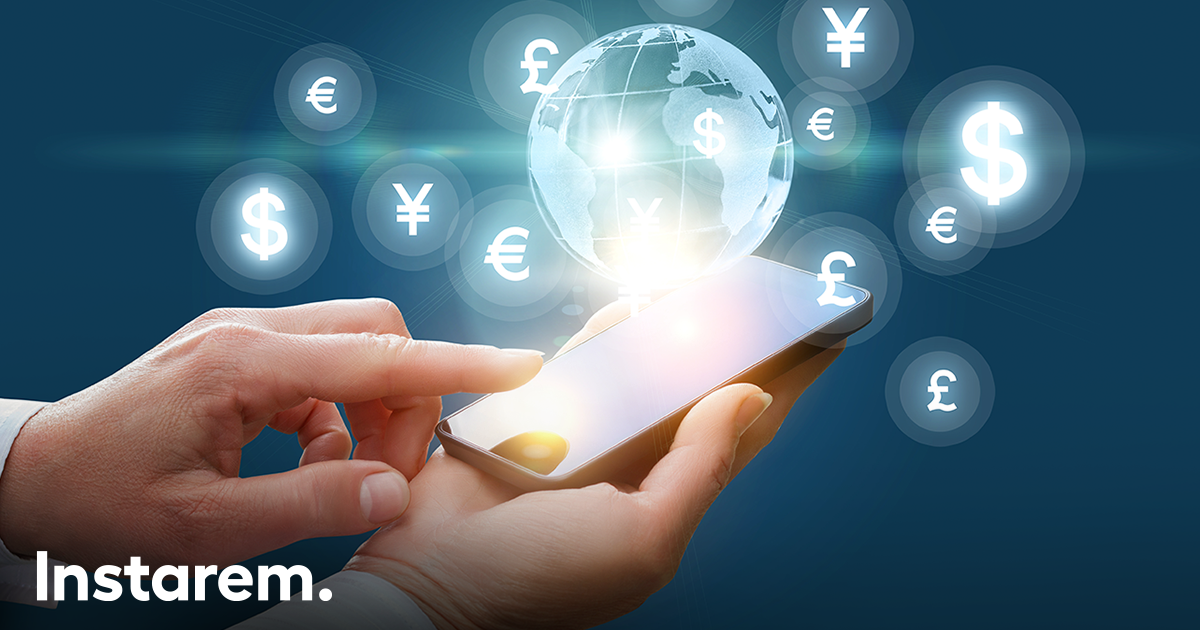 OCBC, also known as the Oversea-Chinese Banking Corporation, is one of the largest and oldest banks in Singapore. Having been around for over nine decades, it has garnered a lot of loyal users. As a result, OCBC has made its stand as one of the largest banks in the Asia-Pacific region that operates in 19 countries. Not only that, OCBC is coined by The Asia Banker's The Strongest Banks Ranking as one of the most resilient banks with a promising balance sheet that portrays positive prospects in the Asia-Pacific region in 2023.
However, when it comes to sending money abroad, OCBC overseas transfer services might get a little bit complicated. As of now, there are three OCBC overseas transfer services, namely, OCBC remittance, OCBC telegraphic transfer, and OCBC overseas fund transfer. The tricky bits come in the total cost of the act of you transferring your money overseas. That being said, OCBC overseas transfer services have still remained a popular option among Singaporeans to perform an overseas transfer.
We understand how looking up these fees and checking what they are for can be a huge pain in the neck. Let us break it down for you:
How much does it cost to transfer money internationally with OCBC?
When sending money overseas from Singapore, most commonly via their telegraphic transfer (TT), OCBC transfer fees are calculated based on the type of payment options you've employed. Much like any other traditional banks that you can find in Singapore, OCBC banks charge their users certain fees and commissions, and these fees and costs may vary slightly depending on the purpose of why you're sending your money abroad. Are you sending them for business purposes or individual purposes? Some of the fixed fees that OCBC banks will charge for using their overseas transferring services are as listed as below:
0.125% of the total amount being transferred (minimum of S$10 and maximum of S$100 per transfer)
Flat S$20 cable charge for individuals and S$25 cable charge for businesses.
For outgoing TT without foreign exchange, there will be an additional 0.125% of commission-in-lieu of exchange (minimum S$25 and maximum S$120).
Possible agent charges or correspondent bank fees by third-party banks when it is sent via SWIFT where intermediary and recipient banks deduct their own flat fee from the amount.
And of course, as you already know, the fees listed above aren't the only fees that OCBC charges for using their telegraphic transfer services. When you're using the OCBC overseas transfer services, it will be best if you bear in mind that you're also liable to other charges when you're employing their money remittance services. These additional charges for remittance include:
Stop payment (SGD account) = S$20 per draft + agent fee (if applicable) + cable charge (if applicable)
Stop payment (foreign currency exchange) = USD$10 per draft + agent fee (if applicable) + cable charge
Amendments/ investigations/ cancellations = agent fee (if applicable) + flat fee of S$20 cable charge
Standing instructions = S$10 set up charge, S$10 for amendment or cancellation and S$30 for rejected items due to insufficient funds
OCBC foreign exchange rates
If you don't already know, banks in Singapore, such as OCBC, add a small margin to the foreign exchange rate, normally known as the bank's hidden fees. The exchange rate margins you've seen listed on the bank are slightly different from the actual exchange rate available on the currency exchange market.
Like other banks available in Singapore, OCBC's exchange rate is typically marked up between 1% to 2%, depending on the currency you're exchanging. 1% or 2% may seem like a small amount at first, but they'll definitely put a hole in your wallet if you're sending out a huge amount of money overseas. These exchange rates that all traditional banks in Singapore portray are what bankers might call the buying rate.
Traditional banks such as OCBC usually earn their chunk of profit from these transfer services by having their users exchange with their exchange rates, which are slightly lower than the mid-market rates. The more money you exchange, the more money you earn.
Total costs to send money overseas (as of Jul 2023)
All things considered, OCBC's fee schedule makes the bank a costlier option to perform an international money transfer transaction. That being said, OCBC is still a better choice in comparison to other traditional banks in Singapore when it comes to transferring a larger fund.
However, there are other options besides banks when it comes to sending money overseas, such as remittance service providers. Remittance services such as Instarem tend to charge less when sending money overseas. Here's an example of an online bank transfer sending S$1,000 to India:
| | | |
| --- | --- | --- |
| Provider | Fee | Exchange rate |
| OCBC | SGD 10 fee + SGD 20 cable charge | 1 SGD = 60.5217 INR |
| Instarem | SGD 5.3 | 1 SGD = 61.2267 INR |
Rates taken on 10 July 2023. Time: 10:01:21 AM
How long does a transfer take?
Sending money overseas with OCBC telegraphic transfer service doesn't take long. Although it might not be an instant transfer, OCBC will make sure your money is transferred from Singapore within one business day. However, it's good to keep in mind that every bank, including OCBC, has a cut-off time. Meaning? Transfers submitted on Sunday, a public holiday, or after the submission cut-off time will be processed the following business day.
The submission cut-off times for the supported currencies are as below:
Currency Code
Submission cut-off time
IDR
9:20 AM – 12 PM
HKD
9:20 AM – 3 PM
CAD, CHF, DKK, NOK, SEK, SGD, EUR, GBP, USD
9:20 AM – 4:30 PM
AUD, JPY, NZD, PHP
9:20 AM – 9:30 AM
INR, LKR, THB

9:20 AM – 3:30 PM

(Value next day)
While these cut-off times don't seem like a big deal, they could really be annoying and a deal-breaker to some, especially when it comes to sending money overseas for urgent matters.
"Well, since you've said that OCBC is among the best choices when it comes to other traditional banks in Singapore, we don't really have much of an option anyway…." Well, although that's relatively true, I'm going to let you in on a little secret on other ways you can be sending money overseas through OCBC overseas transfer services.
What are the ways to make an international transfer through OCBC?
Although we've mentioned that typically, through OCBC, users are fonder to use the OCBC remittance transfer, OCBC telegraphic transfer, and OCBC overseas fund transfer. But did you know that besides these big three transfer methods, there are other ways you can send money?
There are 4 ways to transfer money using OCBC:
1) Digital app
One of the ways that you can send money overseas from Singapore is through the OCBC digital app. So, what are the steps?
Log in to your OCBC digital app.
Click on the menu bar on the top left of your screen.
Select "transfer funds."
Select "overseas."
Choose which OCBC account you want to use to transfer the fund overseas. After that, key in the recipient's bank account number, the currency you're exchanging into, and transfer the amount.
Then "slide to submit" your transfer and follow the instructions according to the digital app to complete your overseas transfer.
2) Internet banking
Another way you can transfer your money overseas via OCBC is through their online banking. This method is considered as one of the most convenient methods among other OCBC overseas transfer services. All you need to do is:
Log in to the OCBC online banking platform.
Select "Payment & transfers" followed by "Make a transfer."
Then click "Select one destination account" and proceed to "Add account."
Key in the SWIFT code of the beneficiary bank.
Enter the recipient's bank account details.
OCBC will then send you a one-time password to confirm the new payee setup.
Once the new payee has been set up, return to the "Transfer fund" page, and click "Make a transfer."
Select the recipient account that you've already saved under the "Select one destination account."
Choose which OCBC account you wish to transfer money from.
Enter the amount and currency you wish to transfer.
Select who will pay the fund transfer charges and complete the transaction.
3) Using your OCBC account online through Instarem
Remember the little secret that I'm to let you in on? Yes, you guessed it. Aside from all the OCBC overseas transfer services, you can also employ money remittance services such as Instarem to send your money. And the process is really simple!
Visit instarem.com
Choose your local currency and the currency of your recipients.
Make sure you're satisfied with the cost and exchange rate
Sign up for an account by filling up the necessary personal information and documentation.
Enter your recipient's local banking info.
Choose the best payment options for your transfer and send the money.
4) Visit an OCBC branch
Last but not least, you can also use a more physical method of transferring money overseas through an OCBC branch. OCBC has over 34 branches in Singapore. So, just walk into one of the branches, and inform the bankers that you wish to send money overseas. And remember that you'll need to have your identity card or passport and bank passbook or ATM card with you. Otherwise, you'll be making a double trip to the bank.
Information needed to perform a transfer
Also, if you've decided to make an international money transfer through the use of OCBC overseas transfer services, be sure to double-check all these details before you key them in while transferring your money.
Beneficiary bank details:

Double-check the SWIFT code, country, address, and clearing code.

Recipient details:

Get the full name and account number of your recipients.

Transfer details:

The total amount and currencies you're transferring to.

Indicate the purpose of the transfer:

Why are you transferring this fund overseas?
An alternative for sending money abroad: Instarem
So now that you've made it to the end of the article, you probably know that money remittance services are relatively cheaper compared to traditional banks' overseas transfer services.
Instarem is one of the many money remittance service providers available in Singapore. With Instarem, you get to send money overseas at an affordable rate and fees.
*rates are for display purposes only.
Although Instarem does charge a small markup to the exchange rate, it is still relatively close to the mid-market rate compared to the markup applied by banks.
You can easily track the status of your transfer on the Instarem app. Receive automatic alerts when your transfer reaches your recipient and when it is successfully completed. No more anxiety!
Instarem also offers InstaPoints, which can be redeemed as a discount on your future transfers. Find out and see if Instarem works for you.

Disclaimer: This article is intended for informational purposes only. All details are accurate at the time of publishing. Instarem has no affiliation or relationship with products or vendors mentioned.