How to open a German blocked account for international students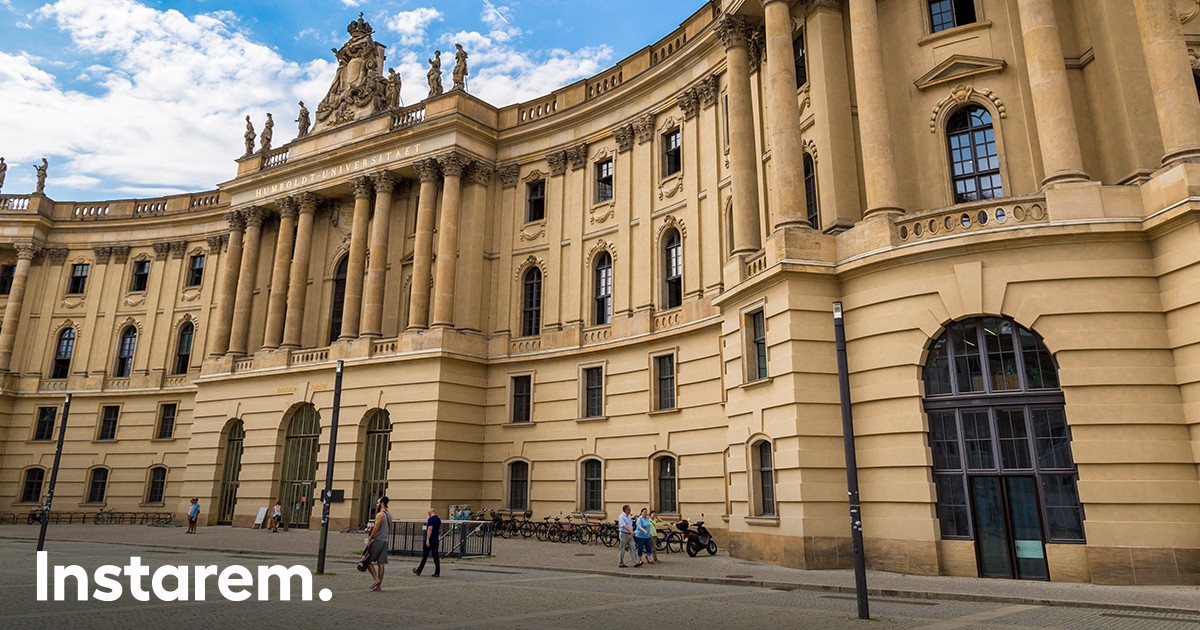 If you're planning on studying in Germany, congratulations! You're about to embark on a journey of academic discovery. But before you can begin your studies, you'll need to open a special bank account known as blocked account.
Sounds scary, isn't it?
The only reason why it is termed as "blocked", is because you cannot withdraw the money until you arrive in Germany. You need to deposit a certain amount to prove you have the financial means to study and live in Germany. The amount will also determine if you can get a student visa.
This article will provide a complete guide on how to do this. We will cover
what is blocked account in Germany,
how to create a blocked account for Germany,
Germany blocked account amount needed
and how to send money via Instarem to your blocked account for your education in Germany.
Let's get started!
What is blocked account in Germany?
A blocked account is a special kind of bank account for foreign students in Germany, to deposit the required amount of money to cover their living expenses.
Germany blocked account amount proves you can support yourself financially, at least during the first year of your studies in Germany.
PS: This is also one factor that determines how successful applicants are, for German student visas!
You might be interested in: Study In Europe: Take advantage Of low tuition & living costs!
When do you need to open a blocked account?
You will need to open a blocked account Germany as soon as you get your university admission letter.
You might be wondering "What is the new rule for blocked account in Germany"?
As of 2023, the German embassy will require a mandatory deposit of €11,208 to your blocked bank account. This is the minimum amount required by law. However, don't worry – once you start your first semester in Germany, you can withdraw up to €934 per month.
Up next, let's talk about how to open a blocked account for Germany!
How to create a blocked account for Germany?
You know the amount needed, you know what it's for, now you might be wondering how to create how to open a blocked account for Germany! Choose from options below:
Fintiba/Sutor Bank

Deutsche Bank
Expatrio

Coracle

How to open an account?

Online via

fintiba.com/

or

app

Online via

expatrio.com

Online via coracle.de

What documents do you need?

Valid passport

Completed blocked account application form

Copies of passport

Admission letter

Pro

of

of source of funds

Copy of your passport

Passport

Admission letter

National ID

Initial Fees

€89

€150

€49

€

99

Monthly account management fee

€4.90

€

6.90

€5

€

0

How long does it take to get a blocked account in Germany?

10 mins

1 – 3 weeks

24 hours

24 hours
Once your account is set up, details of your blocked account, IBAN and Bank ID Code will be sent via email or by post to your registered address.
What happens to blocked account if visa is rejected?
If your visa application is rejected, and your study plans change, don't panic. Just send the rejection documentation to your blocked account provider. They'll close your blocked account and transfer the money back to your original account.
That's right, all that money will be returned to you, minus a small processing fee.
How do I send money to meet the block account amount for Germany?
Once you have your German blocked account set up, you will need to transfer money into it. Instarem can help you by providing a simple and cost-effective platform.
With Instarem, you can send money to Germany from Australia, Singapore, Hong Kong, Malaysia, Euro Zone Countries, UK, India, Canada and the US.
Here is the easy step-by-step guide on how to download the Instarem app and set up a transfer:
Download the Instarem app from Google Play Store or the App Store.
Sign up using your Google, Facebook account or your email.
Fill in your personal details and upload the required documentation to complete registration.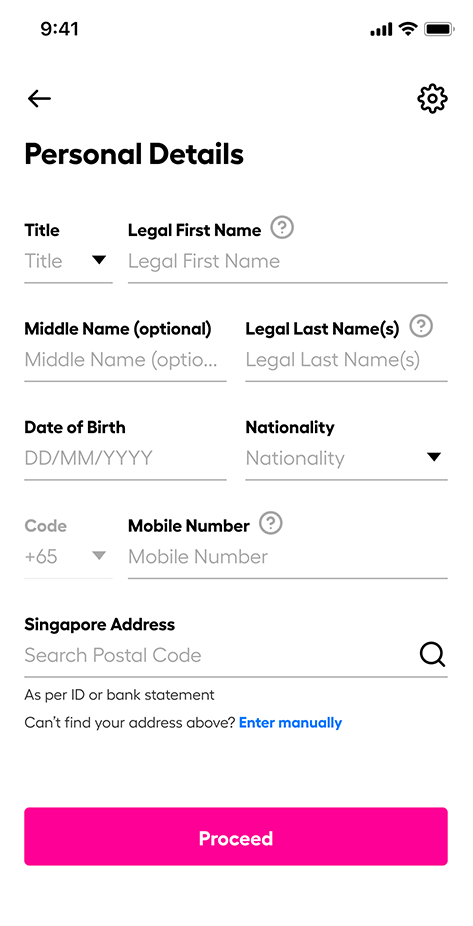 You also have the option to be e-verified.
Once your account is verified, the next step is to set up a transfer.
Head to 'Send' and add a recipient through your phone contacts or manually.
Decide how you would like to fund your transfer by selecting your mode of payment. (T&C apply)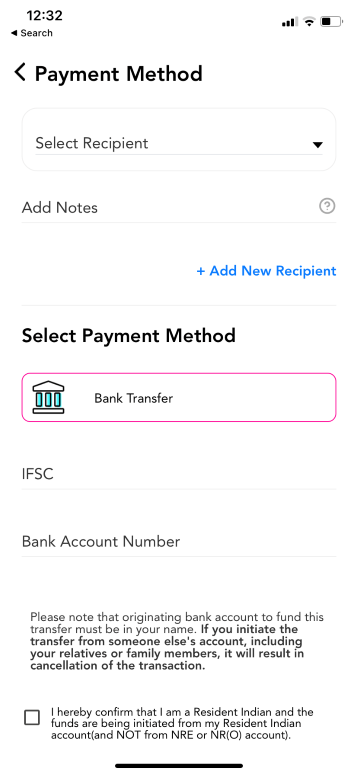 Choose the currency you want to send and input the amount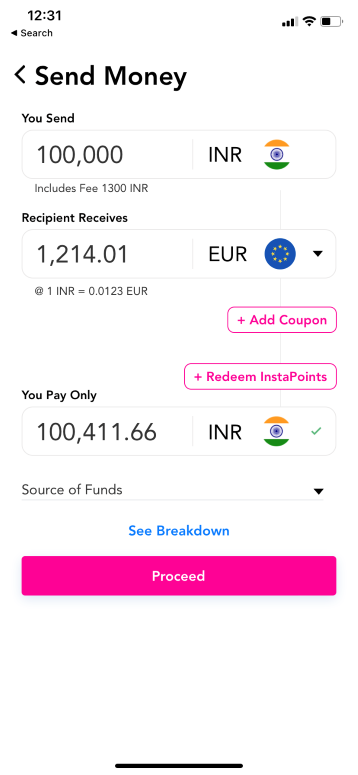 Select your recipient and transfer method
Input transfer details: source of funds, reason for transfer and additional notes for tracking
Key in your verification code that is sent to your phone number or email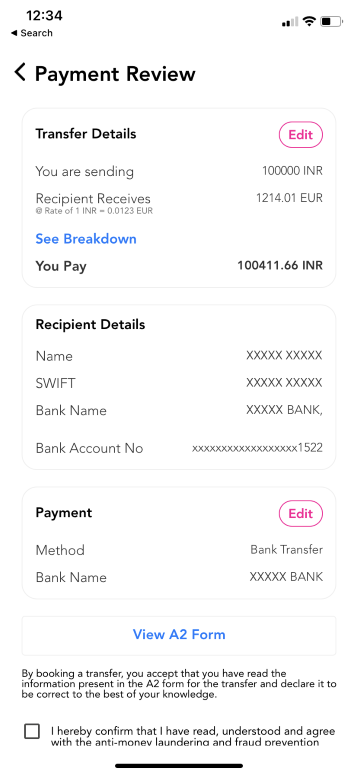 You will be notified on the app once your payment is successful.
Now that you are all set, you can transfer money to Instarem using any of the multiple options of Electronic Funds Transfer (EFT)/ Bank Transfer/ Wire Transfer / credit and debit cards. You can check out the payment methods available to your country here.
You might be interested in: The cost of studying abroad: Predeparture edition
Why should you send the blocked account Germany amount via Instarem?
Enjoy multiple benefits when you send money with Instarem to your blocked account.
Cost-efficient – Instarem gives some of the best rates, even competing with big banks, all so you can get the best deal on your transaction.
Simple and fast – Usually instant or same-day transfer. However, for certain countries, corridors, and payment methods it could be more than two business days to process a transaction.
Safe and reliable – Instarem is regulated by nine financial regulators and is a trusted licensed service provider with licenses in Australia, Singapore, Hong Kong, Malaysia, India, UK, US, EU, and Canada. All its transactions are protected with the latest anti-hacking software to protect your transfer.
Transparent fees – Instarem displays its current rates upfront so you know what you will be paying and how much your recipient will receive on the other end.
Earn loyalty points – Users are gifted InstaPoints, which can be used to redeem as discounts on later transactions. This is very helpful for frequent transactions as one can save on currency in the long term.
If you don't have an Instarem account yet, download the app now to make your first transfer and get Instapoints with our promo codes.
*Disclaimer: All images shown are for illustrative purposes.