Pokemon Center Japan: The ultimate guide to becoming the best pokemon shopper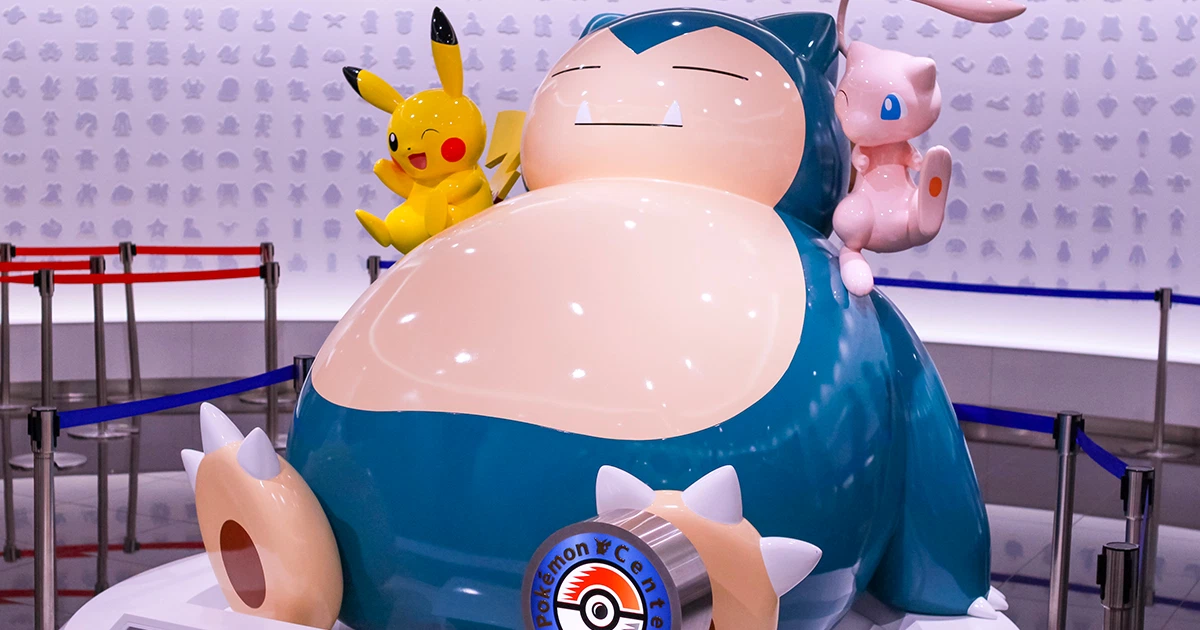 Hello, my fellow Pokémon enthusiasts and trainers! Have you ever dreamed about having a real-life Pokémon Center that's just as awesome as the ones we love in the games? Well, hold onto your hats, because your dreams could actually become a reality! However, it's important to note that unlike the game, the real-life Pokémon Centers don't have a Nurse Joy standing at the counter to instantly heal your Pokémon with magic.
But fear not! Over in Japan, they've created a bunch of these incredible Pokémon Centers where you can score some seriously cool and exclusive items that you won't find anywhere else.
Picture this: Pokémon plushies galore, awesome Pokémon-themed stationery, and a whole lot more! It's like stepping right into the world of Pokémon. So get all revved up because you're in for a real treat – dive into the action, embrace your inner Ash Ketchum, and feel the rush of being a Pokémon Master firsthand!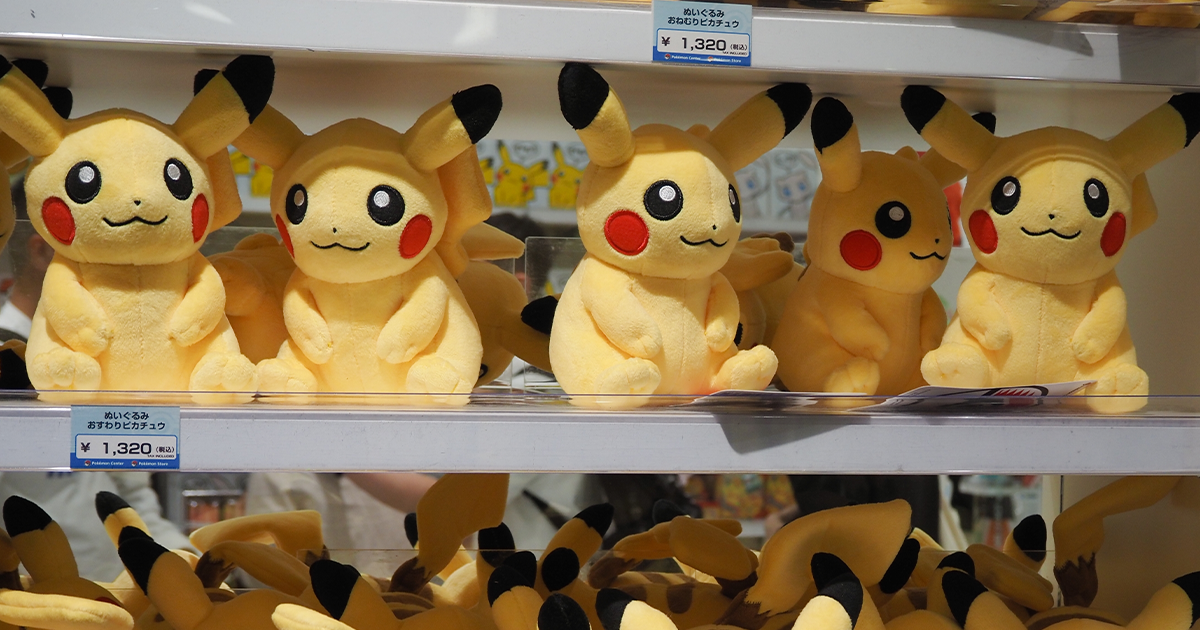 Curious to know more about how you can make this adventure happen? Keep reading, friends!
What is the Pokémon Center?
This is ultimate place for everything Pokémon. They've got these super official shops, and get this – there are more than 10 of them all the way from Sapporo in Hokkaido to Fukuoka! It's like a Pokémon paradise where you can find all sorts of cool stuff and even some special deals.
And get this, each Pokémon Center has its own unique logo with different Pokémon on it! How cool is that?
What are the Pokémon Center branches?
There are tons of Pokémon Centers all around Japan. If you're getting ready for a trip there, take a peek at the list to find the one that's close to you. And here's the super cool part – every single Pokémon Center is totally unique. You won't believe all the awesome places you can explore.
Just a heads up, get ready to wave bye-bye to your money 'cause you're gonna wanna buy ALL the cool stuff they've got. Sayonara, wallet cash!
Pokémon Center Mega Tokyo
Back in December 2014, the Pokémon Center Mega Tokyo burst onto the scene, rocking the title of the first of its kind. Originally known as Pokémon Center Tokyo, this place is like a Pokémon treasure trove, offering everything from plushies to fancy silverware, and even Pokémon-themed ramen!
Oh, and they've got arcade games up front too – talk about levelling up the shopping experience! It's so roomy in there, you'd think they have a magical space-widening Pokémon working behind the scenes. And speaking of scenes, you absolutely gotta grab some snapshots with all the Pokémon hanging around the store. Psst, word on the street is that mega Charizard steals the show, totally the cool kid on the block!
Address: 2F Sunshine City Alpa, Ikebukero
Opening hours: 10:00 am-8:00 pm daily
Pokemon Go
Get ready to flash back to the days of Pokémon Go fever. The Pokémon Center Mega Tokyo is keeping that same electric energy alive with their very own Pokémon GO Lab – a collection of game goodies where you can snag things like team caps and gift boxes that make your inner Pikachu jump for joy.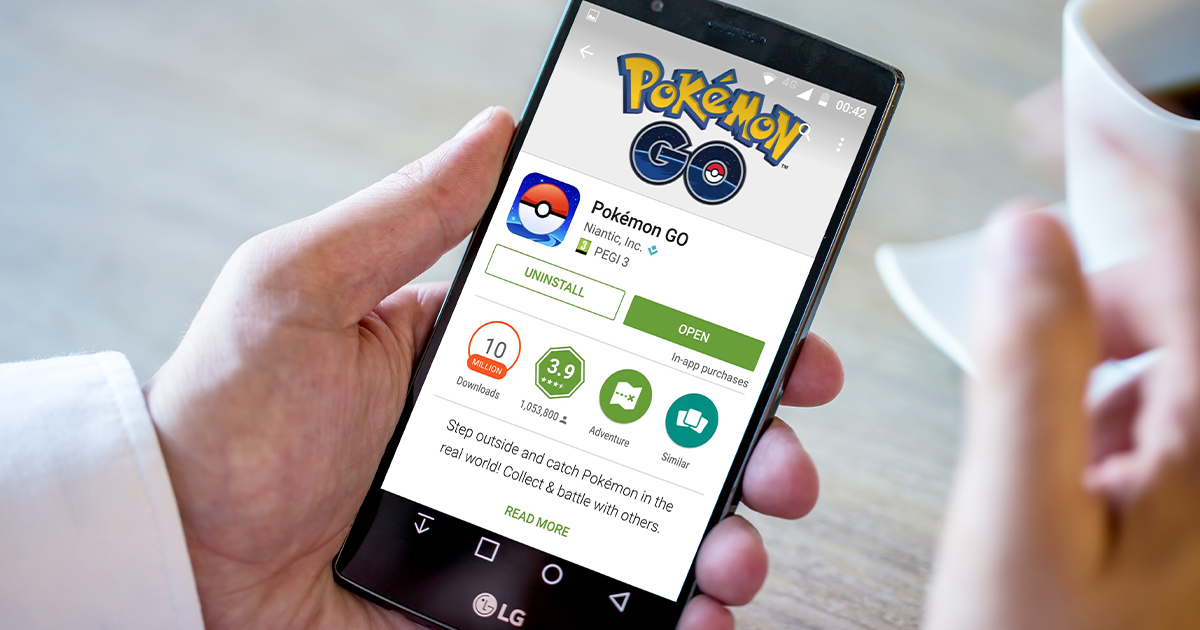 This lab might be just hatched, but believe us, it's bound to grow faster than a Weedle evolving into a Kakuna. They're cooking up even more surprises for us and it's going to be legendary!
Pokemon card game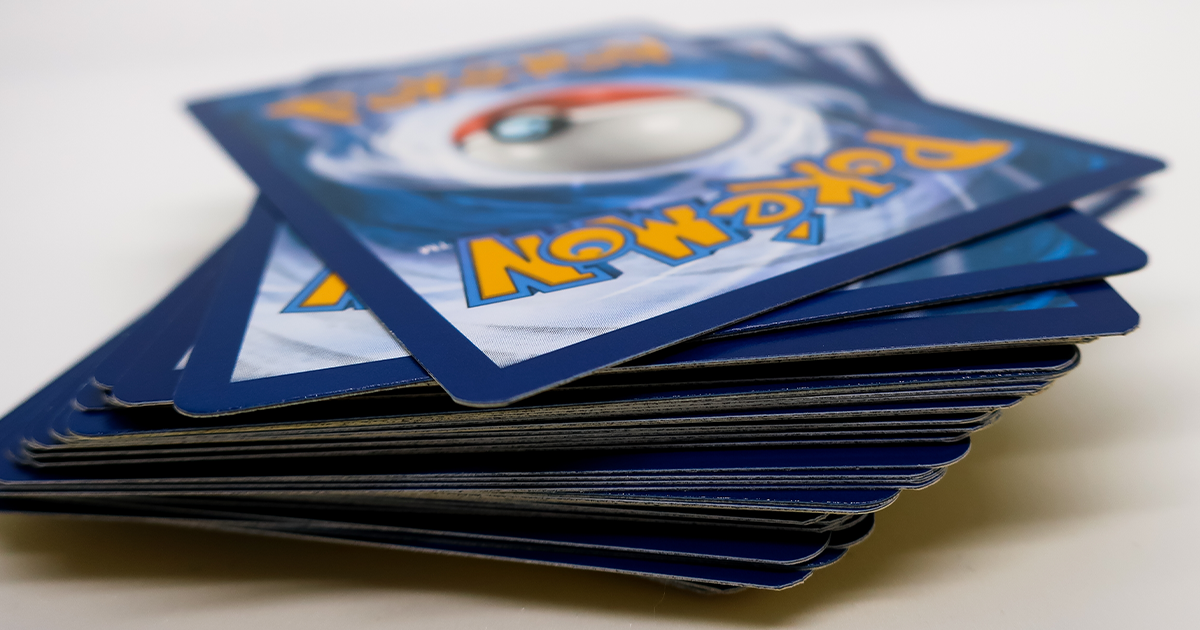 And hey, speaking of legendary, let's talk about the Pokémon card game – it's like the ultimate showdown in the Pokémon world. At the Pokémon Center Mega Tokyo, they've got this exclusive zone that's practically a shrine to those magical cards.
Imagine special cards, cool cases, and all the trappings that card enthusiasts dream about. But wait, there's more! There's a whole separate spot where you can flex your Pokémon skills against other trainers, and trust us, there's no shortage of special events to keep the excitement sizzling like a Charmander's tail.
It's like a card-crazy paradise that'll have you saying, "Gotta catch 'em all!"
Pokémon Center Shibuya
So, yeah, the mega Tokyo hotspot is like a Pikachu magnet – expect a crowd bigger than a Snorlax's appetite. But hold onto your Pokéballs, because if you're after some primo Pokémon hunting minus the hustle and bustle, make a beeline for the Pokémon Center Shibuya.
It's like the new kid on the block, bursting onto the scene in 2019 with decorations and designs that are more eye-catching than a Pikachu doing a Thunderbolt. And guess what? This place isn't playing by the same old rules.
While other Pokémon Centres are all about those rainbow-hued starter Pokémon mascots, Shibuya's like, "Nah, we're going legendary!" They've got Mewtwo taking centre stage – a show you won't want to miss.
The moment you step inside, you'll be hit with a jaw-dropping sight – a life-size Mewtwo chilling out in a tank. It's like science and Pokémon got together for the ultimate party trick! But wait, there's more. This place is like a fashion-forward Pokémon paradise, with exclusive Shibuya-style merch that's cooler than a Squirtle on ice.
Think streetwear meets graffiti vibes, and you're in for a treat that's sweeter than a Rare Candy.
Address: 15-1 Udagawacho, Shibuya-ku, Tokyo
Opening hours:
11:00 am – 9:00 pm, Mon-Fri
10:00 am – 9:00 pm, Sat-Sun
Pokémon Center Osaka
When you find yourself in the bustling city of Osaka, consider it a mandatory quest to make a pit stop at the Pokémon Center. It's like a Poké-haven right by the JR Osaka station, stocked with more original goodies than a Squirtle can splash! From toys to t-shirts, and plushies to poke-tastic treasures, they've got the full Poké-range covered. And guess what? They've even got a Pokémon Card station where it's a card battle carnival every day. Talk about stacking up some card-fuelled wins!
Oh, but that's not all – this place doesn't mess around with the mascot game. Meet Meowth, the master of mischief, proudly strutting his stuff as the branch's own special Pokémon. Don't blink or you might miss spotting the epic Meowth statue.And hold your Pokéballs, there's more! Dive into the card-filled action, where every day feels like a Pokémon card showdown extravaganza. Get your hands on official cards that are hotter than a Charizard's flames. This place is a card-collector's dream come true.
Address: Daimaru Umeda Shop, 13F, 3Chome- 1-1, Kita-ku, Umeda, Osaka
Opening hours: 10:00 am-8:00 pm daily
Pokemon Center Japan – outside of Tokyo and Osaka
While the Tokyo and Osaka Pokémon Centers get all the limelight, there are hidden Poké-stops all over Japan waiting to be explored. Even the smaller ones pack a punch – you might just score what you're after. But if you're on a legendary plush toy hunt, the big stores are your best bet. So, go on, peek around – you might find a gem rarer than a shiny Legendary Pokémon.
Pokémon Center Nagoya
Address: Matsuzakaya Nagoya Main Building, 5F, 3 Chome-16-1 Sakae, Naka Ward, Nagoya, Aichi 460-8430
Opening hours: 10:00 am-7:00pm daily
Pokémon Center Yokohama
Address: 8F MARUI City Yokohama, 2-19-12 Takashima, Nishi-ku, Yokohama-shi 220-0011
Opening hours: 10:30am-8:30pm daily
Pokémon Center Sapporo
Address: Daimaru Sapporo Store 8F Kita 5 jo Nishi 4-7, Chuo-ku, Sapporo, 060-0005
Opening hours: 10:00 am-8:00 pm
Pokémon Center Tohoku
Address: Sendai PARCO 8F 1-2-3 Chuo, Aoba-ku, Sendai, Miyagi, 980-8484
Opening hours: 10:00 am-8.30 pm
Pokémon Center Tokyo Bay
Address: Mitsui Shopping Park LaLaport Tokyo Bay West Wing 2F 2-1-1 Hama-cho, Funabashi, Chiba 273-8530
Opening hours:
10:00 am-8:00 pm, Mon-Fri
10:00 am-9:00 pm, Sat-Sun
Pokémon Center Kyoto
Address: KYOTO Economy Center SUINAMUROMACHI 2F, 78 Higashi Iru Hakoyahokomachi, Muromachi, Shijo-dori, Shimogyou-ku, Kyoto-shi, Kyoto 600-8009
PS: Here's a sly move for you- hit up these centres around 3pm – 4pm post-lunch. Crowds vanish, and you get to own the place like a Pokémon legend!
Pokemon Café
While you're having a blast at the spot, why not swing by Pikachu Sweets at the Pokémon Café? Get ready to treat yourself to an adventure of themed cupcakes, milk-coffee marvels, and drinks that are almost too cute to sip.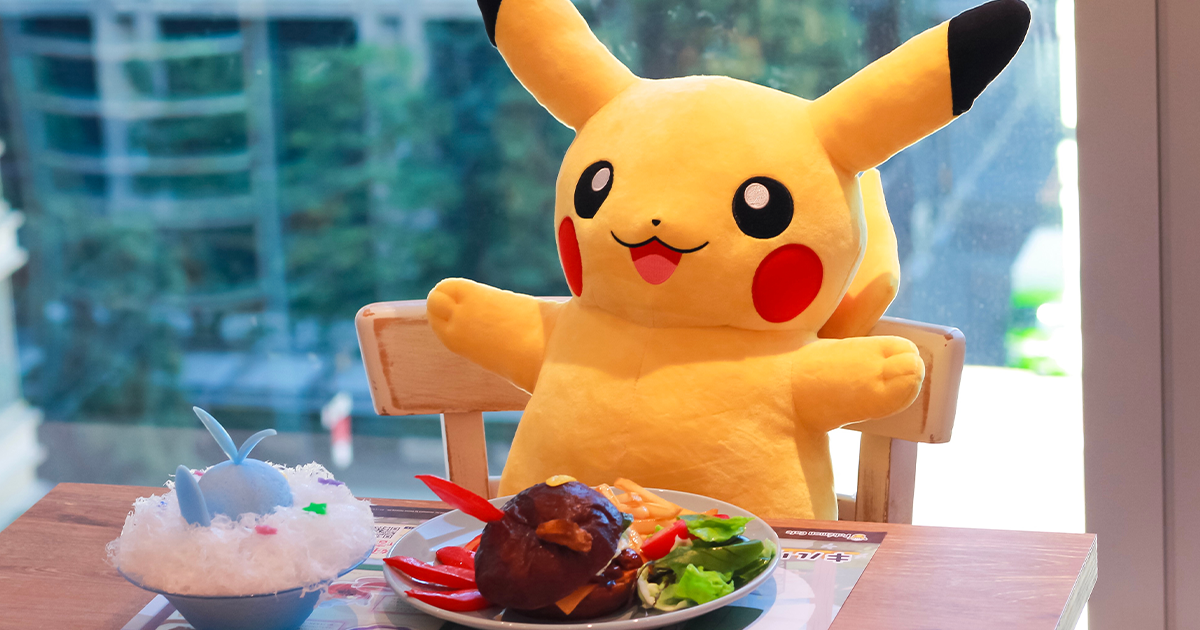 But hey, here's the scoop – unlike the Pokémon Café, you won't be lounging in chairs like a boss. It's more like a Pokémon party at giant tables or you can just grab and go like a gourmet Pikachu on a mission. Talking about flavours, brace yourself for delights like Pikachu-faced pudding in a cup, drinks that are hot and cold like a Pokémon battle, and cupcakes that are just as charming as Pikachu's rosy cheeks!
We've got not one, but TWO of these fantastical places in Japan. But hang tight, 'cause the entrance to this café adventure is like getting past a Snorlax blockade – you gotta reserve through the official Pokémon Café.
Now, don't even think about hitting snooze on this – when the clock strikes 6pm Japan time, it's your cue to race to the reservation starting line. And believe us, it's like an online stampede out there, so you better refresh that page like there's no tomorrow – for like 15-20 minutes, just to be clear.
The reservation page is in Japanese – Google translate plugins are like your trusty Poké-pals, making your life 10 times breezier. Choose your seating zones, date, and timing. Take note that in the C zone, there's a table option and a counter option.
If you're unable to snag a reservation, here's a handy alternative:
Join the queue about an hour before the café opens.
Keep an eye out for a board outside the Pokémon Cafe that displays any available same-day reservations.
Once your reserved time rolls around, you're all set to stroll into the café and enjoy!
Is the food worth it?
Alright, let's spill the tea – just like any character cafe, the main dish here isn't taste, it's all about the grand performance and the wow factor.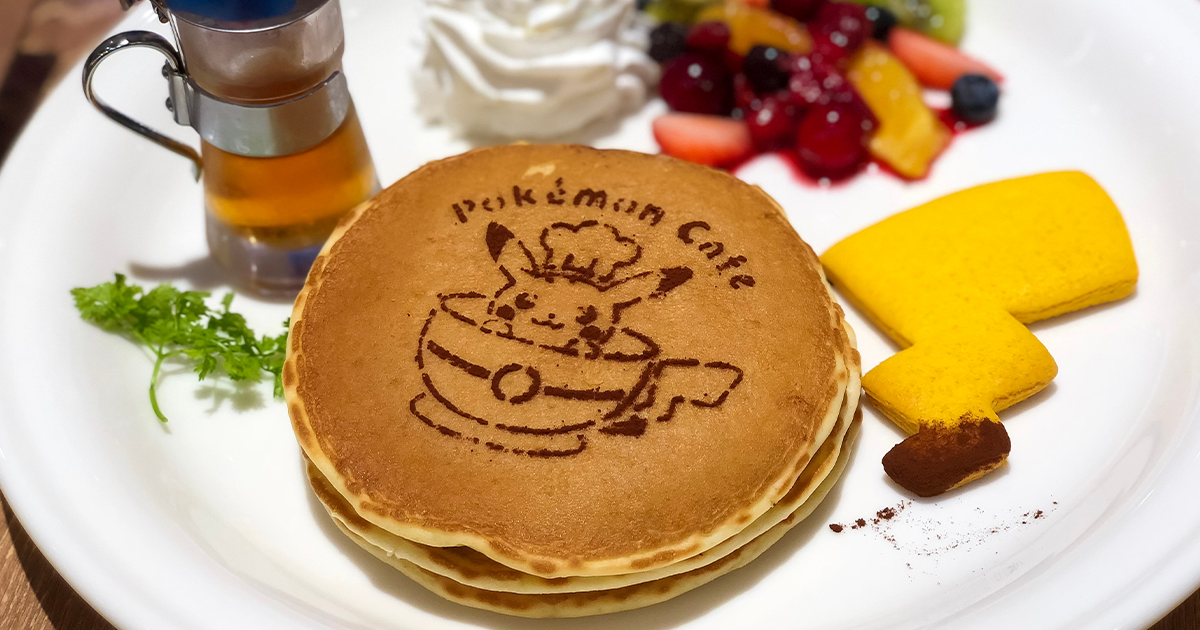 To put it bluntly, it's best to lower your expectation in the taste department. And hey, let's not kid ourselves – the price tag might raise an eyebrow, especially when you consider the delish food you could score elsewhere in Japan for the same dough.
But, we're not here just for the munchies, right? It's the whole show – the vibe, the ambience, the "OMG, I'm in a Pokémon cafe" moment. So, don't let a slight flavour fumble rain on your Pikachu parade!
Tokyo
Address: Nihombashi Takashimaya Shopping Center 2-4-1 Nihombashi, Chuo-ku, Tokyo 103-8265
Opening hours: 10.30 am-10.00 pm
How to get there:
5 minutes on foot from JR Tokyo Station Yaesu North Exit
Direct access from Nihombashi Station B2 Exit on the Tokyo Metro Ginza and Tozai Lines
4 minutes on foot from Nihombashi Station on the Asakusa Line
Osaka
Address: Daimaru Shinsaibashi Store, Main Building 9F, 1-7-1, Shinsaibashisuji, Chuo-ku, Osaka-shi, Osaka Pref., 542-8501
Opening hours: 10.00 am-9.30 pm
How to get there: Direct access by underpass from Osaka Metro Midosuji Line Shinsaibashi Station Exit 4
Pokémon Centers in Airports or Train Stations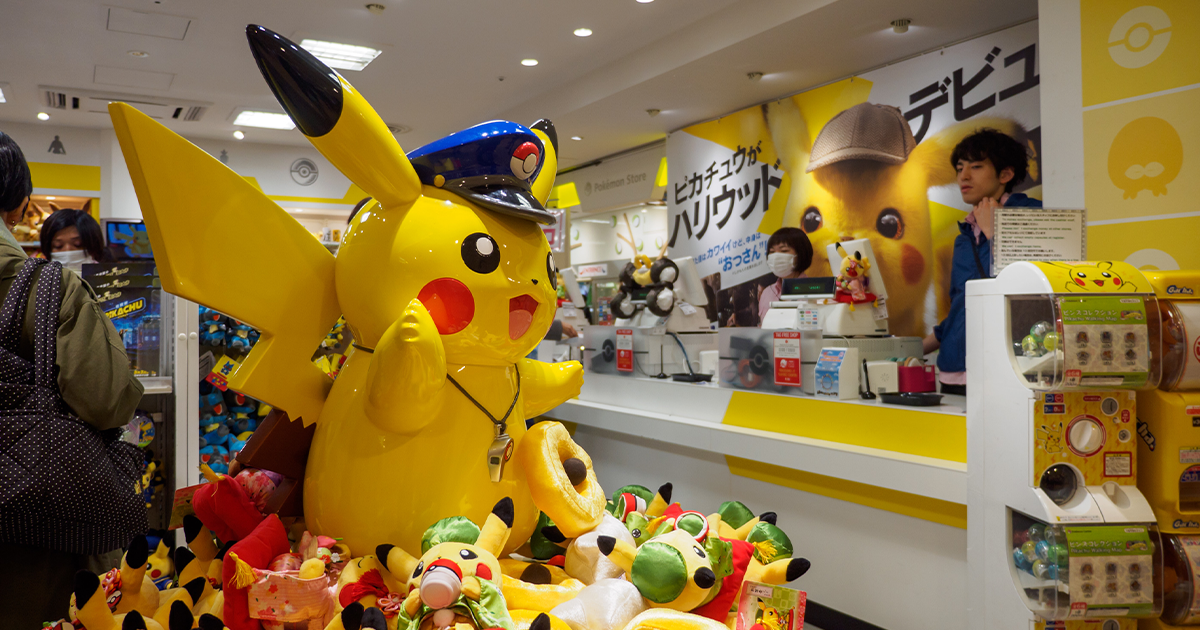 In case you're hustling and can't spare a moment for a Pokémon Center pit stop, no sweat, fellow trainer! You're in luck – Pokémon Centers are popping up in airports and train stations all over Japan. And the best part? The Pokémon frenzy isn't confined to Japan alone – there's a Pokémon Center in Singapore as well.
Pokemon Centre Singapore
Behold the Pokémon Center Singapore – the pioneer Pokémon Center beyond Japan in the Asian realm!
Here's a fun twist: the inside might give you a wink and make you think it's an emporium. We're talking pocket-sized here, nestled in Jewel Changi Airport. So when you are in Singapore for a transit, you've got a chance to dash over and snag those adorable plushies before jetting off on your next adventure.
Curious about the loot? Well, the plushie parade is strong, no doubt about that. However, keep in mind, it's like a buffet – depends on what Pokémon tickles your fancy. So, if you've got a top pick, you might just hit the jackpot.
Address: 78 Airport Boulevard, #04-201 & 202, Jewel Changi Airport, Singapore 819666
Opening hours: 10.00 am-10.00 pm
Additional Offers
Since you're here, it's a safe bet that you're either a Pokémon player, an Anime enthusiast, or maybe even both! But here's a nifty titbit you might not know: If you're diving into the Nintendo Switch game, Pokémon Scarlet and Violet, you're in for some extra treats. After a jaunt to a Pokémon Center in Japan, trainers like you get a special code.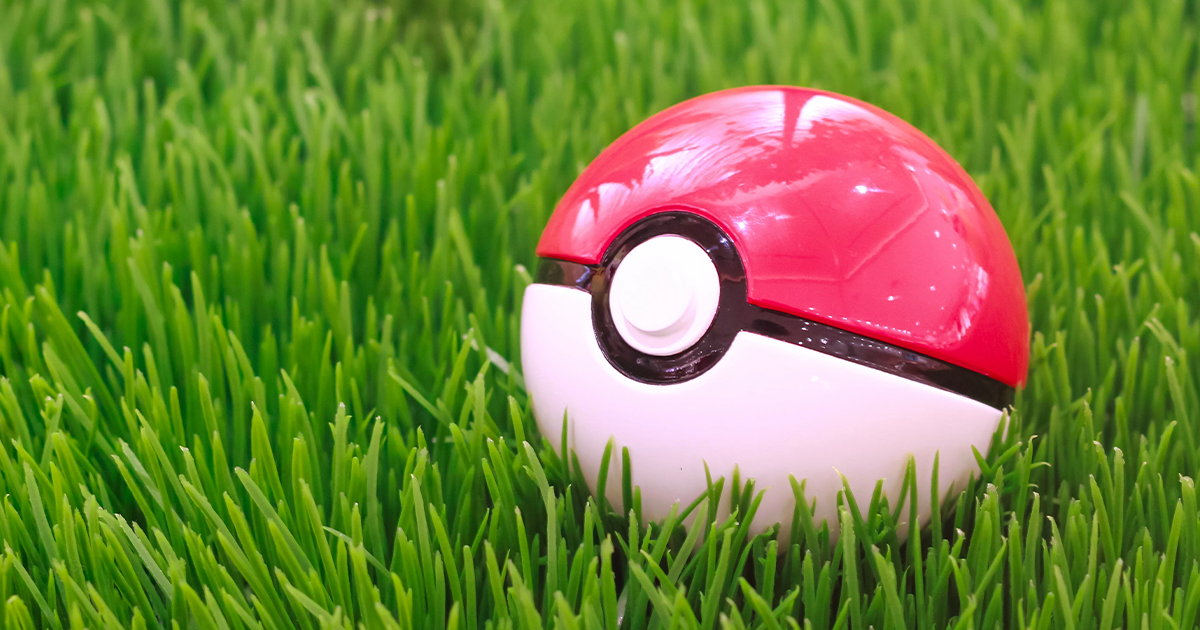 Punch that in, and voilà – a new Pokémon joins your game crew. Now, the catch is, these monthly delights vary. Right now, it's all about nabbing a Flabebe to boost your Pokémon Scarlet or Violet adventure.
Can you pay by credit card at the Pokemon Center Japan?
Absolutely, you can. Sure, hopping over to Japan can shave a few bucks off your Pokémon plushie bill. But let's be real, we're all about maximising those savings to score even more of those adorable critters, right? Don't let sneaky cross-border fees take a bite out of your budget.
P.S., if you're rocking that Singaporean vibe, here's a savvy move – think about waving your Pokémon loot goodbye with Instarem's amaze card. It's like playing smart to catch 'em all and still keep some extra Poké-coins in your pocket!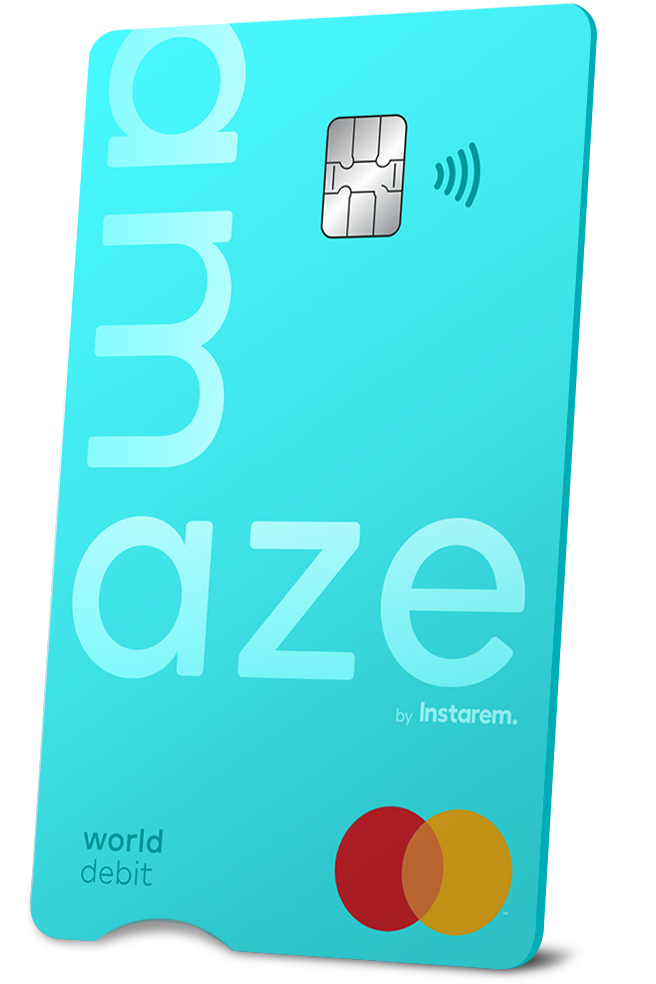 Pair up with any Mastercard bank cards or top up your amaze wallet and you get to:
Fantastic FX rates with every global purchase.
Earn InstaPoints on FX spends and redeem them as cashback or discounts on overseas money transfers.
PS: Don't have the amaze card yet? Sign up now before your trip kicks off!
Pokemon Center Japan – Is it worth it?
Is the Pokémon Center a must-visit? Absolutely, especially if you're a fan of Pokémon or into training those adorable creatures. It's like stepping into a magical world, perfect for all ages. But here's the catch – if you're searching for something specific, you might want to explore other options too.
While the Pokémon Center has its own special goodies that are totally worth it, things like Pokémon games might be available at lower prices elsewhere. So, go ahead and indulge in the exclusive Pokémon Center treats, but be a savvy shopper and compare prices for other stuff. It's all about getting the best bang for your Poké-buck!
Before you go…
We've all daydreamed about ditching reality and becoming a Pokémon master, right?
Yet, in the grand game of life, while chasing happiness is rad, nothing quite tops the joy of spreading that grin (and some of your hard-earned money) among your nearest and dearest.
Enter Instarem, the super convenient and secure solution for sending money back home.
With its amazing currency exchange rates, you can save a pretty penny while giving your loved ones a little something extra. And let's not forget, with Instarem, you can rest easy knowing that your money is in safe hands. So go ahead, send that cash back home and spread the love!
Try Instarem for your next transfer.
Download the app or sign up here.
Disclaimer: This article is intended for informational purposes only. All details are accurate at the time of publishing. Instarem has no affiliation or relationship with products or vendors mentioned.