7 questions expats wished they had asked before moving overseas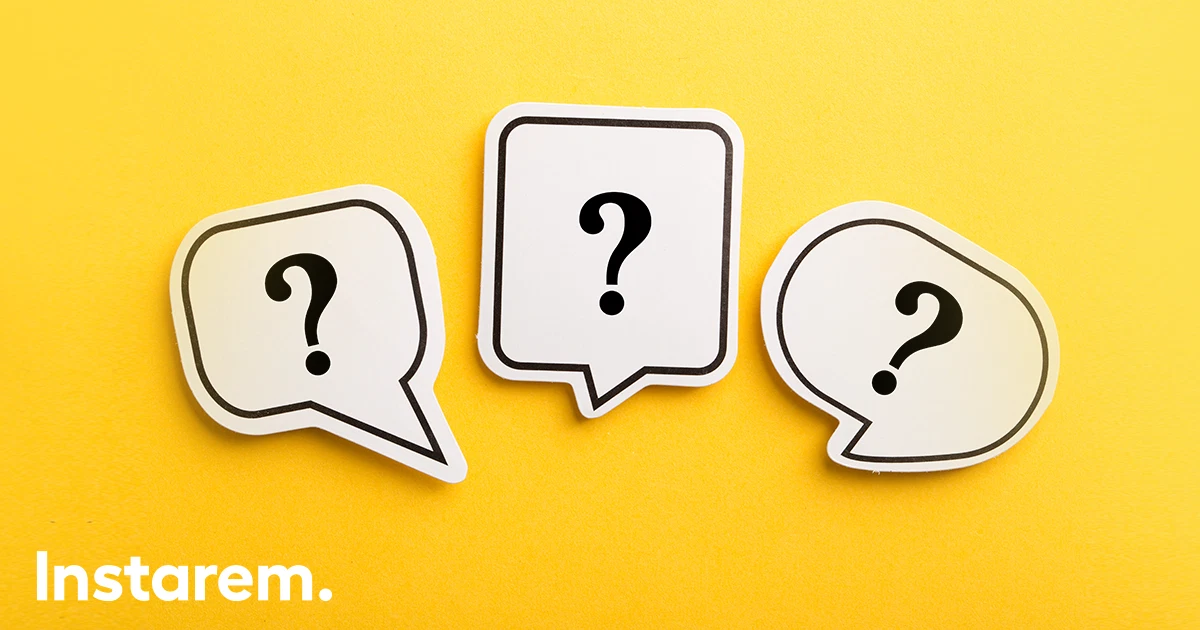 You've done it. You've packed your bags, said your goodbyes, and boarded a one-way flight to another country. It's an exciting time, full of new adventures and opportunities.
But as you settle into your new life, you may find yourself wishing you had asked a few more questions before making the move.
To help you out, we've compiled a list of questions expats wish they had asked before moving to another country.
Where to apply for your first credit card?
When you move abroad, one of the first things you'll need to do is applying for a credit card.
Since you don't have any credit history in the new country, this can be a bit tricky. It gets even more complicated if the application is in a foreign language.
And if you use your home country's credit card, you will incur foreign transaction fees. So, what's the best way to go about it?
One of the simplest ways is to open a bank account or apply for a credit card that's available in both your home country and your host country. That way, you can apply for a credit card without worrying about your lack of credit score.
Another way is to get a prepaid credit card. This can be a good option if you're only going to be in the country for a short period of time.
What happens if you lose your job?
So, you've lost your job in another country. How much time do you have to find a new one before they kick you out?
Well, it depends. If you're on a work visa, then you usually have 30 days to find a new job before your visa is automatically revoked.
Of course, finding a new job in another country is no easy feat. You not only have to find a new job but also make sure it's one that will sponsor your visa.
Even in the best of times, it can be tough to land a job that's a good match for your skills and experience. And in today's economy, it's even harder as foreign talent policies have tightened up in many countries.
So, what can you do to cushion yourself in this situation?
For one, you can make sure you have enough emergency funds to cover at least three months of living expenses. This will give you some time to look for a new job without having to worry about money.
Just bear in mind that you might need to fly back to your home country to start afresh again.
You can also inform your networks back home that you're looking for a job. They might be able to help you with your job search or put you in touch with someone who can.
Take the time to update your CV and tailor it to the jobs you're applying for. And finally, don't forget to brush up on your interview skills.
In another country, you'll be competing against locals who know the language and culture much better than you do. Hence, it's important to make sure you're putting your best foot forward.
How to get access to healthcare and dental care?
One of the things you'll need to consider when moving to another country is your healthcare. After all, no one wants to get sick in a foreign country.
Don't worry, most countries have some form of public healthcare system that's available to residents and expats alike.
Having good or cheap healthcare may be important but it is also important that it be accessible. In some countries, it can be quite difficult to get an appointment with a doctor.
Plus, if you don't speak the language or if you're not familiar with the healthcare system, how do you go about getting access to healthcare?
First, you'll need to find out if your health insurance plan will cover you while you're abroad. If not, then you'll need to purchase a new health insurance plan that does.
You can also check with your employer to see if they offer any type of health insurance for employees who are stationed overseas.
Another option is to buy a private health insurance policy. This can be quite expensive, but it will give you peace of mind knowing that you're covered in case of an emergency.
Don't forget if you are on any long-term medication, you will need to find out if there are any restrictions on bringing in medications.
As for dental care, it's a good idea to get a check-up before you leave. This way, you can have any necessary work done before you go.
Once you're in another country, you can either pay out of pocket for dental care or purchase a private insurance policy that covers dental.
Keep in mind that in some countries, dental care is not as readily available as it is in others. Do your research and find out what the options are before you make the move.
What is the housing market like?
Rental prices are at an all time high.
But hey, it's not just about affordability but also availability.
In some countries, the housing market is quite tight, and it can be difficult to find a place to live. This is especially true if you're looking for something furnished and in a good location.
Also, is the market more supportive towards singles or families? If there are mainly large apartments in the market, that would mean you will have to fork out more money if you are single.
To save costs, you might want to co-share your apartment space with friends or roommates.
Is it easier for foreigners or locals to rent? If the market is leaning towards local, you might find it easier to go through an agency to help you rent an apartment.
Some countries like Japan also do require that you put down a security deposit (equal to one month's rent). These are additional costs that you need to factor in when budgeting for your move.
Are there any immunization requirements?
Depending on where you're going, this might be something you have to think about. Some countries have immunization requirements that must be met before you're allowed to enter, so it's always best to check with the embassy of your destination country beforehand.
And if you have children, there may be additional arrangements that need to be made – which, of course, come with extra costs.
What is the amount of paperwork I need to deal with?
Moving to another country can be quite a process.
There are a lot of documents you'll need to take care of such as getting a visa, applying for residency, and opening a bank account.
And if you're moving with your family, then there's even more paperwork you'll need to deal with.
Be prepared to have all your documents in order before you make the move.
Don't forget to factor in how much time you'll need to spend dealing with government bureaucracy.
In some countries, everything is done online and it's very easy to get things done. In others, you may need to go in person to the relevant government offices to get things done.
How many apostille copies will I need?
An apostille is a certification of a document's authenticity.
If you're moving to another country, there are certain documents that you will need to have apostilled. These include your birth certificate, marriage certificate, and divorce decree (if applicable).
The number of apostilles you'll need will depend on the country you're moving to, the number of documents you need to have apostilled, and whether you want to keep a spare in case you misplace one.
To be safe, we recommend getting two copies of each document apostilled – that way, you'll have a backup in case of an emergency.
As always, it's better to err on the side of caution – the more the better. After all, you don't want to run into any problems when trying to get your documents in order.
Are there any items that I'm not allowed to bring into the country?
One of the best things you can do is bring something that will help you feel connected to home. For example, you might want to bring some home-made chili to add to your food.
But hey, it's also a good idea to research the country you're moving to and see if there are any items that you're not allowed to bring in. Each country has its own list of restricted and prohibited items, so it's important to be aware of these before you pack your bags.
Some common items that are often restricted or prohibited include weapons, drugs, and food items.
For example, in Singapore drugs and weapons are typically prohibited. So, if you are chronically ill, you might need to check if your prescription medication is allowed.
And in the UAE, there are restrictions on certain items like pork products and alcohol.
The safest way is to check with the embassy of the country you're moving to find out what you can and cannot bring into the country.
Talk to someone who has already made the move to get their insights and advice
Moving to another country can be a great experience, but it's always a good idea to talk to someone who has already made the move. They can give you insights and advice that you might not be able to get from reading articles or books.
Reach out to your network of friends and see if anyone can put you in touch with someone who has already made the move to your country of choice.
By talking to someone who has first-hand experience, you can get a better understanding of what to expect and what challenges you might face.
And if you are ready for your move, don't forget to sign up for Instarem to move your money.
Here's why:
Cost-effective
Low transfer fees enable you to send money to multiple destinations without burning a hole in your pocket.
Easy and fast
Transferring money to other countries is typically an instant transaction.
Trusted and secure
Instarem is regulated by nine financial regulators across the globe. Instarem is a trusted licensed service provider with licenses in Australia, Singapore, Hong Kong, Malaysia, India, UK, US, EU, and Canada.
Earn loyalty points
You will be rewarded with loyalty points which are referred to as 'InstaPoints' for every transaction and referral you make via Instarem. You will then be able to redeem your points and get great discounts for future transactions. Remember, the more you transfer, the more you earn!
Transparency
Absolutely no hidden costs. You will be in the know of the exact rates and fees applied to your money transfer.
Try Instarem for your next transfer.
Download the app or sign up here.
So there you have it! These are just a few of the questions you should ask yourself before moving to another country. Are you ready for your adventure?