Revolutionize your business payments with Instarem & QuickBooks®: The end of manual cross-border transactions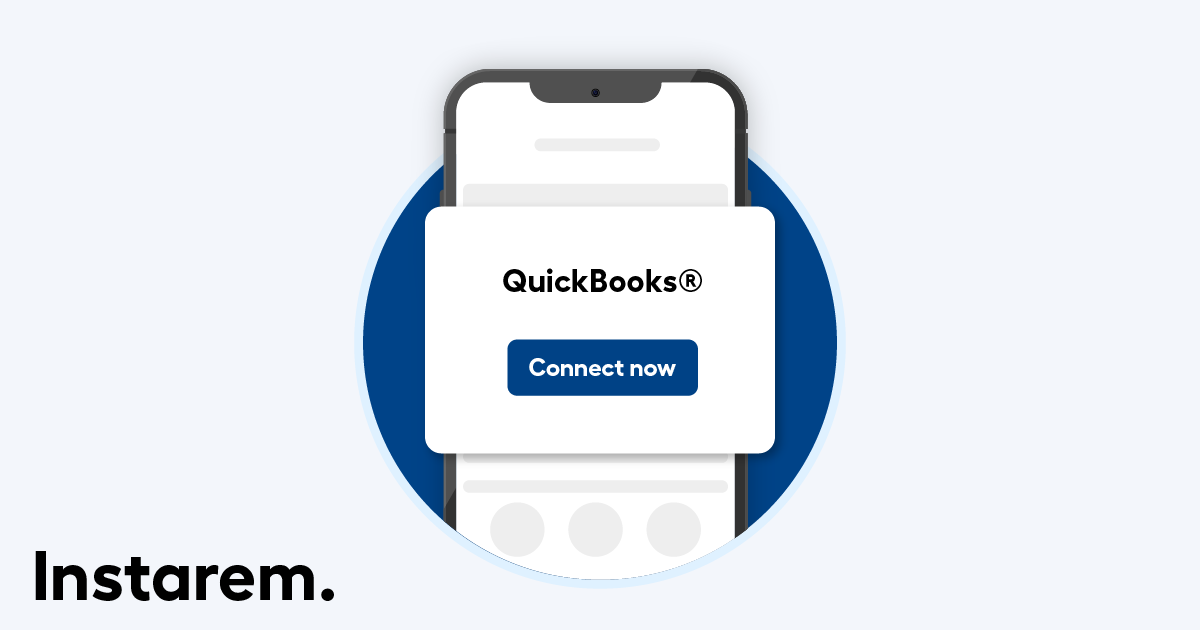 Unlock the potential of international money management with Instarem and QuickBooks®. Forget spending your evenings tediously entering data into manual entry books – the integration makes global transactions easy!
With real-time fee tracking, complete transparency, and effortless payment handling across borders you can enjoy complete peace of mind. Ready to dive in? Learn how this combination can help you find ease and efficiency.
What is QuickBooks®?
Accounting is like doing exercises you despise – it may be necessary, but it's certainly no fun. Businesses feel the pain of accounting more than most, with spreadsheets outgrowing their usefulness and paper invoices flying in all directions.
Doing accounting digitally helps somewhat, but storing everything in a computer opens an entirely new realm of worries: what if someone deletes something by accident? What if your computer crashes and all your financial records vanished into thin air? It's enough to put even the most zen accountant into panic mode. But don't reach for the tranquillizers just yet.
With QuickBooks®, you don't have to worry about your financial data going 'poof' at a moment's notice. It also offers advanced security methods, keeping anyone from snooping or stealing your information.
With the ability to add, delete or change user access privileges whenever you need, you can rely on QuickBooks® to keep your finances organised whatever life throws at them.
With full visibility of bank records all in one trusted place, you'll make better decisions faster. Plus, with its cloud-based technology you won't have to sacrifice productivity for cost-effectiveness – meaning you can have it all!
What is QuickBooks® used for?
Once you have set up accounting software, it soon becomes your best friend. The most basic functions are no doubt invoicing, managing cash flow and generating reports – but there are so many extra bells and whistles you can take advantage of if you want to optimize your record-keeping.
Here are ways you can stay one step ahead of your finances:
Connecting QuickBooks® to your bank accounts
With bank feeds, you don't need to stress over keeping up with your financial data. Every transaction can be viewed in real-time, giving you an immediate understanding of where your business stands financially. This is incredibly beneficial for business owners who can now stay on top of their finances and identify discrepancies easily. Connecting accounts to QuickBooks® offers another layer of convenience with the assurance that all transactions appear quickly and accurately, saving time and reducing chances of manual errors.
Manage inventory
With its conveniently organized supplier info, restocking items are a breeze. Plus, QuickBooks® automatically updates your balance sheet with each purchase or sale of the stock so you can keep track of values effortlessly. And there's one more bonus – when stock levels are low on any item, QuickBooks® will send an alert and ensure you never run out again. Finally, this efficient system ensures your PO converts directly into a bill for payment to suppliers with no delay upon receipt of inventory.
Go mobile
With the ability to capture receipts by taking a photo with your phone, entering and categorising expenses is made quick and seamless. With access to a highly informative mobile dashboard, you'll always have an up-to-date understanding of the state of your business with key indicators such as profits, expenses and bank balance. Even invoicing has been simplified with QuickBooks® – transferring quotes to invoices in seconds and sending them via email or WhatsApp in no time at all.
Track expenses
From leveraging efficient tax deductions to ensuring budget compliance, businesses seeking cost optimization can benefit from better financial transparency with QuickBooks®. This solution also supports international transactions, allowing users to bill in a variety of currencies as well as adjust their reports with ease.
How to use QuickBooks®?
Technology can no doubt be intimidating, but the rewards it can bring to improve the lives of those who use it – especially to businesses that leverage it – make it hard to ignore.
If you've decided to take the plunge but don't know how to learn QuickBooks®, fear not!
QuickBooks® provides easy access to learning through its Help Articles which are packed with instructional articles and step-by-step guides. They also have videos covering the basics, plus courses for more detailed tips and tricks.
And, as if that wasn't enough, QuickBooks® allows you to connect with other business owners and experts in their 'Community' platform so that you can chat all things accounting related.
Plus, you can take advantage of their free accounting tools which can help you streamline workflows safely and efficiently.
How much does QuickBooks® cost?
Not sure if QuickBooks® Online is the best fit for your business needs? That's ok! There's no need to jump into something blindly; instead, take advantage of their free demo and test drive. That way, you can get up close and personal with all the features without playing a game of Russian roulette. It's worry-free, risk-free software shopping, what could be better than that?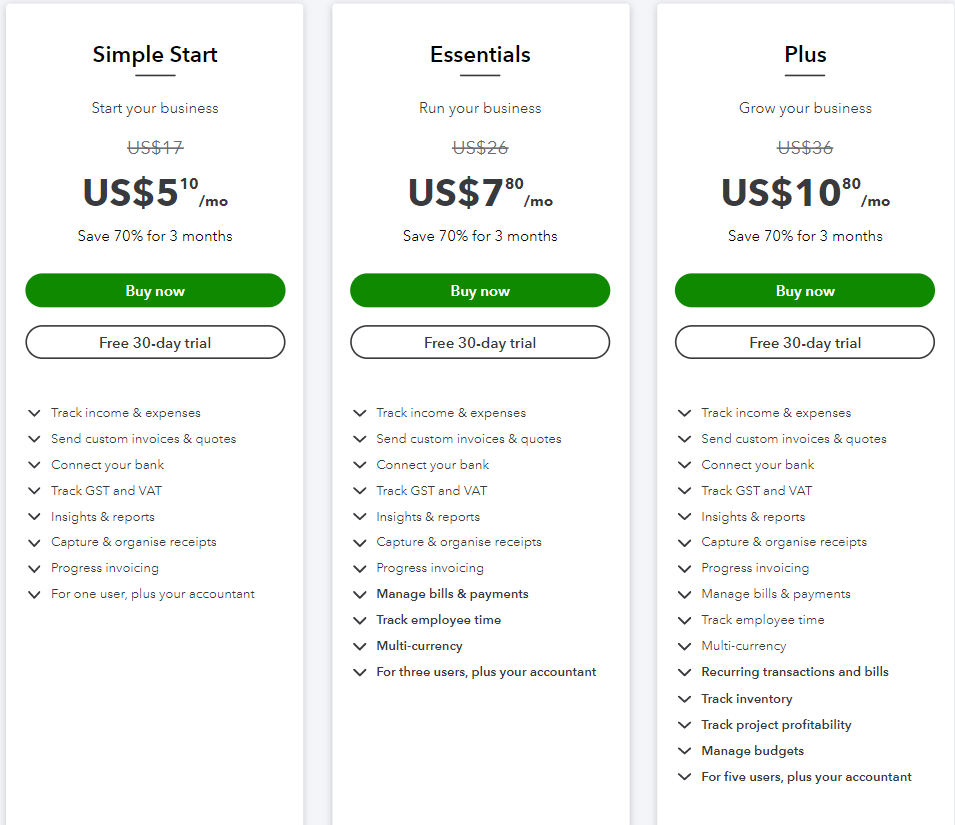 *Source: QuickBooks® website, 24 March 2023
So how much is QuickBooks®? The answer to this question really depends on which package you get and where you are located. With three different pricing plans, you can pick the QuickBooks® plan that suits your needs best.
Prices also vary from country to country, so be sure to check out what's available in your area before making a decision.
How to integrate QuickBooks® with Instarem?
With Instarem, integrating QuickBooks® is simple.
Log into the Instarem business portal with your username and password.
Go to "Pay Bills" (fourth option on your left)

Connect your accounting tool.

Choose QuickBooks®.


Then authorise access and confirm your company name.


Once you're done you will be informed that the connection is successful.
Go back to "Pay bills" and you can kickstart your payments.
Ready to make your business transaction with Instarem?
Log in with your username and password to experience the new accounting features now.
Don't have an account? Sign up now!
*Disclaimer: All images shown are for illustrative purposes.
**This article is intended for informational purposes only. All details are accurate at the time of publishing. Instarem has no direct relationship with the products or vendors mentioned. Intuit and QuickBooks® are trademarks and service marks of Intuit Inc., registered in the United States and other countries."