Seoul: must-visit places, shopping, food, navigation, and payment tips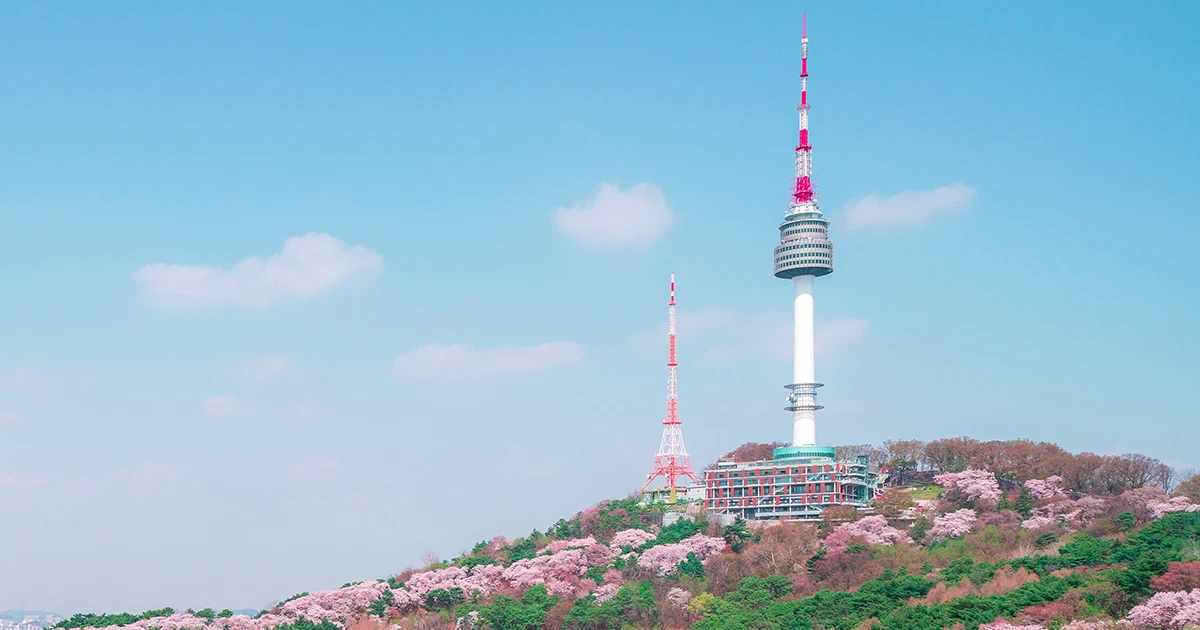 Discover the enchanting allure and undeniable beauty of Seoul, a city that never fails to captivate. However, even amidst its splendour, navigating Seoul can prove to be a rewarding challenge for any adventurous traveller.
Drawing from the firsthand experiences of our Instarem team member (Thank you Tomasz!) who has recently explored this vibrant city, we've compiled a valuable collection of tips and tricks. Embark on your Seoul adventure with confidence as we unveil insights to ensure your journey is seamless, enjoyable, and unforgettable.
Keep reading to unveil these insights.
Must visit places in Seoul
Shopping in Seoul
Must eat in Seoul
Getting around Seoul
Making payments in Seoul
Other lessons learned
Must visit places in Seoul
Even if you can only squeeze in a short weekend trip, there's ample opportunity to uncover the wonders of Seoul. If you're a first-time visitor yearning for a taste of both tradition and modernity, this charming collection of recommendations is especially for you.
Bukchon Hanok Village
Step into a world where time appears to halt, allowing you to embrace the ambience and aesthetics of bygone eras. This remarkable enclave comprises original hanok dwellings that are still inhabited today, creating a living testament to tradition. To maintain a serene environment, reminders are scattered throughout the village, respecting the residents' tranquillity. For an even more enchanting experience, consider renting traditional hanbok costumes to add a touch of magnificence to your photographs.
For a similar experience, explore the equally captivating Ikseondong Hanok Village. Its narrow streets wind through traditional houses that house charming cafes and quaint shops. This fusion creates a unique atmosphere, distinct from other areas. I highly recommend exploring both villages to encounter their distinctive charm and immerse yourself in the magic of ancient Korea.
Ihwa Mural Village
Nestled near the city's protective walls and Naksan Park, is a captivating place to explore. Vibrant murals adorn the village, creating a feast for the eyes. But the allure of this village goes beyond the artworks.
Narrow alleyways come alive with urban street art, while traditional Asian building facades add to the charm. Charming eateries and shops complete the atmospheric ambience. A visit to Ihwa Mural Village is highly recommended, especially if you're exploring the vibrant Dongdaemun district.
Gangnam
This district, associated with lavish living and immortalized by the iconic song "Gangnam Style," offers a delightful mix of upscale establishments and more budget-friendly options. The narrow streets teem with excitement, enticing you to explore and discover the hidden gems. One such gem is the renowned Korean barbecue, a culinary experience that will tantalize your taste buds like never before.
As you wander through Gangnam, you may come across a monument honouring the performer behind the hit song, PSY, who played a significant role in popularizing the district and its vibrant energy.
Changdeokgung Palace
Ranked second in Seoul's palace hierarchy, showcases its significance through its architectural features. Look closely at the roofs adorned with jaspang, decorative elements resembling gargoyles. The number of jaspang reflects the importance of each building. While not holding the highest position, Changdeokgung gained prominence as the main residence due to its swift reconstruction after the 16th-century war.
Deoksugung Palace
As a former royal residence, it holds a significant place in history. Admire the ornate wooden structures adorned with vibrant painted details, showcasing the grandeur of the past.
One unique feature of Deoksugung is its blend of Western influences, with a fountain and a garden designed in a Western style. This creates a captivating atmosphere that allows for peaceful strolls and moments of tranquillity.
Don't miss the chance to explore the palace building housing the National Museum of Art, where artistic treasures await.
Gyeongbokgung Palace
Experience the grandeur of Gyeongbokgung Palace, the largest and most awe-inspiring among the five palaces of the Joseon Dynasty. Explore its expansive grounds, uncovering hidden treasures at every turn. Immerse yourself in the enchanting park within the palace grounds, where nature and tranquillity elevate the splendour.
Rent a traditional hanbok costume for an authentic touch, capturing unforgettable moments in vibrant attire. Gyeongbokgung Palace beckons you on a captivating journey of rich history, magnificent architecture, and cherished memories.
Demilitarized Zone
South Korea and North Korea stand as two contrasting worlds, vividly showcased by a visit to the demilitarized zone (DMZ) along the border.
Established in 1953, the DMZ stretches 238 kilometres in length and spans 4 kilometres in width. While not within Seoul or its immediate vicinity, you can easily arrange a tour through local travel agencies. Look for guided tour offers while exploring central Seoul.
Immerse yourself in this eye-opening experience, gaining profound insight into the intriguing divide between these two nations.
Cheonggyecheon Stream
Discover a marvellous urban oasis where the city centre harmoniously meets nature. Once a concrete highway, this space has been transformed into a breathtaking stream that reconnects us with the beauty of the natural world.
Through painstaking revitalization efforts, an extraordinary place has emerged, becoming one of the city's most captivating attractions.
As you stroll along the stream, you'll encounter iconic cranes, lush greenery, and inviting benches, creating a picturesque tapestry.
In November, the stream truly comes alive during the Lantern Festival, adding a mesmerizing spectacle to its enchanting ambience.
Seoullo 7017 Park
Discover Seoullo 7017, a symbol of Seoul's futuristic transformation, offering lush greenery, comfortable benches, and captivating decorations. Located next to the main railway station, this urban oasis is easily accessible. Take an enchanting evening stroll, witnessing the park's vibrant transformation with illuminated fountains and lights.
Seoullo 7017 has garnered prestigious awards for its innovative design and repurposing of urban spaces. Immerse yourself in the beauty of this harmonious blend of nature and contemporary aesthetics.
Seoul Olympic Park
Welcome to Olpark, the endearing nickname for Seoul Olympic Park. Built for the 1988 Summer Olympics, this expansive complex holds historical significance. At its core is the Seoul Olympic Stadium, also known as Jamsil Olympic Stadium, where sporting events take place.
Located in the southeast part of the city, Olpark invites sports enthusiasts to relive the Olympic spirit and explore its grounds.
N Seoul Tower
Embark on a captivating journey to behold Seoul from a remarkable vantage point. Standing at 262 meters tall atop Namsan Hill, N Seoul Tower graces the skyline, visible from various corners of the metropolis. Ascend to the tower for an unforgettable panorama of the city below and the distant horizon. The terrace windows even display names of cities worldwide, adding an extra touch of intrigue to the experience.
Shopping in Seoul
South Korea is renowned for its body care cosmetics, and you'll be delighted to find drugstores offering a wide selection of cosmetics on every street corner. Oh, the choices are endless!
What's more, some cosmetic brands available in Singapore can be purchased at significantly lower prices in Korea. It's a shopping paradise for beauty enthusiasts like yourself.
You'll also find various shopping centres scattered throughout the city, including in subway tunnels. Notable examples are the tunnels near Myeongdong, Gangnam, and the main station. And near the main station, the expansive Lotte Outlets offer a colossal selection of outlets for all your shopping needs.
Make sure to visit the stores of Kakao and Line Friends if you're a fan of their adorable characters or looking for cute souvenirs. It's a shopping experience that will leave you in awe.
Dongdaemun Design Plaza (DDP)
Dongdaemun Design Plaza (DDP) is a remarkable establishment in Seoul's renowned Dongdaemun district. It showcases an exceptional and futuristic design, standing tall as one of the largest three-dimensional structures. Immerse yourself in captivating exhibitions, revel in lively concerts, and explore the vibrant shopping galleries, street markets, and bazaars nearby. A visit to DDP is an awe-inspiring experience that combines creativity and design in the heart of Seoul.
Common Ground
The pioneering pop-up store in Korea offers a refreshing twist on shopping.
With 200 transformable containers, it showcases trendy mid-sized shops by up-and-coming designers and curated boutiques. Escape the mainstream brands and indulge in the unique. The central square hosts an enchanting weekend market, immersing you in vibrant local culture and uncovering hidden treasures.
Exciting events like stunning exhibitions and thrilling performances enhance the experience, adding entertainment and cultural enrichment. On the third-floor terrace, renowned restaurants await, offering tempting flavours from around the world. Common Ground is where innovation, creativity, and culinary delights blend for an unforgettable experience.
Lotte World Mall
At the heart of Lotte World Mall stands the majestic Lotte World Tower, soaring to a height of 555 meters, making it South Korea's tallest skyscraper. Don't miss the awe-inspiring observation deck, offering breathtaking panoramic views.
The complex also houses a sprawling shopping centre, along with a multitude of attractions:
Dive into the depths of the vast aquarium,
indulge in live performances at the concert hall,
catch the latest films in the cinema,
and experience the thrill of indoor and outdoor amusement parks.
Connected by underground passages and a monorail, the various buildings within this complex await your exploration.
Street Food and Shopping Streets
Beyond Namdaemun Market, there are more delightful destinations where you can savour mouthwatering street food and immerse yourself in local products.
Explore these vibrant shopping areas, especially in the evening.
Myeongdong is a contemporary street with large stores, and after 4:00 PM (2:00 PM on weekends), it transforms, into enticing food stalls. It can quickly become one of your favourite spots in Seoul!
For a more traditional experience, visit Insadong, adorned with hanging lanterns that create a captivating ambience, perfect for a leisurely stroll.
In Dongdaemun, you'll discover two bustling market halls, each offering local products and delectable food. One bears the district's name itself, while the other is the colossal Gwangjang Market.
Don't forget to set aside an evening to visit at least one of these remarkable places before bidding farewell to Seoul. They offer unforgettable experiences and a true taste of the city's vibrant culture.
Must eat in Seoul
Now, let's entice your taste buds with some delectable suggestions of what to eat in Seoul.
Korea BBQ
First and foremost, a journey into the realm of Korean barbecue is an absolute must. It's not just about savouring the succulent meat, but also the delightful adventure of grilling vegetables to perfection. Oh, the harmonious blend of flavours that awaits you!
Kimchi
Whether as a dish or side, it's a must-try. If it's your first time, order it separately to fully appreciate its flavours.
Bibimbap
Now, prepare your taste buds for a piping hot bowl of pure delight—bibimbap. This flavour-packed dish features a medley of rice, an array of vegetables, and a characteristic kick provided by gochujang, a spicy chili paste. Often crowned with a raw egg yolk, the true magic happens when all the ingredients are mixed just before indulging in this delightful symphony of flavours.
Kimbap
Ah, and let us not forget about kimbap, a true delight often likened to Korean sushi. Composed of cooked rice, nori seaweed, and a variety of fillings, each bite offers a unique taste experience. From the classic combination of kimchi and vegetables to the tantalizing options of fish or crab sticks, kimbap is a culinary adventure.
Still not sure what to eat in Seoul?
Check out Korean street food!
As you wander the streets of Seoul, allow the enticing aromas and flavours to guide you towards the countless stalls offering a wide variety of national and international dishes, all prepared with that special Korean flair.
Getting around Seoul
Let me share with you my delightful experiences of walking and taking public transport around the mesmerizing city of Seoul.
Public transportation
Getting around Seoul is a breeze, thanks to the extensive metro network and many bus lines covering every corner. The metro system is a marvel of convenience, with English signage and helpful information at stations. To navigate with ease, rely on Kakao Maps.
For travelling between districts, the subway is fast and convenient, while buses come in different colours: blue for longer distances, green for shorter routes, red for express trips to the outskirts, and yellow for tourist and business areas.
To embark on this adventure, get a T-Money card for just 2500 KRW at the airport. Load it up and enjoy the convenience and savings compared to single-use tickets.
Tap your card when entering and exiting, and transfers within 30 minutes are free! Metro fares start at 1250 KRW for trips under 10 km, with an additional 100 KRW for every 5 km thereafter.
Bus fares range from 900 KRW to 2300 KRW, and night buses have a fare of 2150 KRW.
With a bit of planning and your trusty T-Money card, enjoy smooth and cost-effective transportation during your marvellous stay in Seoul.
Seoul by foot
Despite its vast size, Seoul offers a magical experience when explored on foot. With attractions conveniently clustered and accessible by the subway,
Let your feet guide you on an unforgettable adventure. Take leisurely strolls beyond the tourist paths, wander through residential alleys, sample local delicacies, and browse charming stalls. These moments capture the authentic atmosphere of Seoul and create unforgettable memories.
If you want an authentic experience, descend from Namsan Hill and stroll through residential neighbourhoods, experiencing everyday Korean life and feeling like a true resident, if only for a fleeting moment. This will truly be memorable.
Getting from Incheon Airport to the City Center
For a simple and swift journey, the standard train is your best bet. It offers two lines to whisk you away. The express line is the fastest, taking you directly to the city centre in 40-50 minutes, depending on the terminal.
These trains boast comfortable seats and make no stops except at the main station in Seoul. The one-way ticket cost is 9,500 KRW, ensuring a smooth and efficient voyage.
If you prefer a more affordable choice, consider the "All Stop Train." It may make multiple stops along the way, but fear not, for it still provides a convenient journey with seating arrangements like the subway. Although slightly less comfortable, it offers excellent value. The travel time is approximately 10 minutes longer than the express line, but the ticket price is only 4,150 KRW from Terminal 1 or 4,750 KRW from Terminal 2.
For detailed information on these train services, visit the AREX website. There, you'll find the "Airport Railroad Information" tab in the menu, providing tailored information to suit your needs. Let the website be your trusty guide as you plan your journey.
For flexibility and convenience, ride-hailing services like Uber are also available. With just a few taps on your smartphone, you can book a ride and enjoy a comfortable journey directly to your desired destination. Simply download the Uber app, and let it whisk you away. Please note that prices may vary depending on factors such as distance and demand.
Making payments in Seoul
Did you know that it's ridiculously easy to pay for things in Seoul these days? Here are a few examples:
Credit and Debit Cards
When it comes to credit and debit cards, you're in luck in Seoul! You can breeze through the city with your trusty Visa, Mastercard, American Express, or UnionPay card in hand. They're welcome almost everywhere, especially in those grand places like hotels, department stores, and restaurants.
But just note, that in some of those smaller charming shops and street corners, they might ask you to meet a minimum spending requirement for card payments. So, it's always nice to have a little cash on you, just in case.
And here's a little tip: It's a wise idea to give your bank a friendly heads-up about your travel plans. That way, you'll enjoy uninterrupted card usage and be worry-free during your delightful adventures.
T-Money Card
Let me introduce you to a true gem of payment convenience in Seoul. This versatile little card is a game-changer! From seamless transportation payments on buses and subways to effortless transactions at convenience stores, vending machines, and select retailers, this card does it all. And the best part? It's contactless! Just a gentle tap on the payment terminal and you're ready to go. Isn't that splendid?
Mobile Payments
Popular platforms like Samsung Pay, Apple Pay, and Google Pay are widely embraced here. The cherry on top is that if your mobile device supports these services and you've linked your card, you can enjoy the convenience of contactless payments using your smartphone or smartwatch at supported terminals.
Cash
Listen up, my friend! When it comes to cash in Seoul, make sure you have Korean won (KRW) in your wallet. It's a no-brainer, really. From posh restaurants to bustling markets and mom-and-pop shops, they all accept it without a fuss. But have those smaller bills ready too. It'll save you from scrambling around for change.
Other lessons learned from a trip to Korea
Language barrier
Visiting different attractions can be quite an adventure, especially when they have multiple names. Engaging in English conversations with locals might pose a few challenges, but don't worry! A warm smile and friendly gestures can go a long way.
Arm yourself with the magic of technology
Download offline maps and make sure you have a reliable power bank by your side.
How many days in Seoul?
Even three full days can be enough to discover countless wonders.
However, even with extensive exploration, it's impossible to see everything. It would be wise to set aside around five full days to embrace the attractions and absorb the vibrant atmosphere of this splendid metropolis.
But if time is scarce, direct your attention to Sejong-daero, a marvellous hub where numerous significant attractions are clustered together. Focusing your exploration there will make the most of your brief visit, capturing the essence of Seoul in a delightful snapshot.
Accommodation in Seoul
To fully immerse yourself in the captivating attractions of this splendid metropolis, it's wise to seek a cosy abode in the heart of the city. Like the
charming and budget-friendly Ibis Styles Ambassador Myeong-dong, just a short subway ride away from the bustling main station. The convenience it provides makes exploring Seoul a delightful breeze.
Check out esteemed booking platforms like Booking and Airbnb. These platforms offer an array of options, tailored to suit your preferences and budget. From cosy guesthouses to comfortable hotels and charming apartments, you'll find a wondrous selection awaiting you, ensuring a memorable stay in Seoul.
Seoul weather
In Seoul, July and August are the warmest months of the year, but they also come with plenty of rain.
If you're seeking the most pleasant weather, try to visit between June and September. During these months, the temperatures in Seoul remain delightfully high, and the likelihood of rain diminishes compared to the peak of summer. Now, for a taste of winter in the city, brace yourself for temperatures that can range from -10 to +5 degrees Celsius.
Is Seoul safe?
While it's always wise to exercise common sense and stay aware of your surroundings, let us just say that you can definitely explore this city with peace of mind and embrace all the joys it has to offer.
Before you go…
Korea's all about cards, they're like magic here. And guess what? The ultimate card to have in your wallet is definitely the amaze card.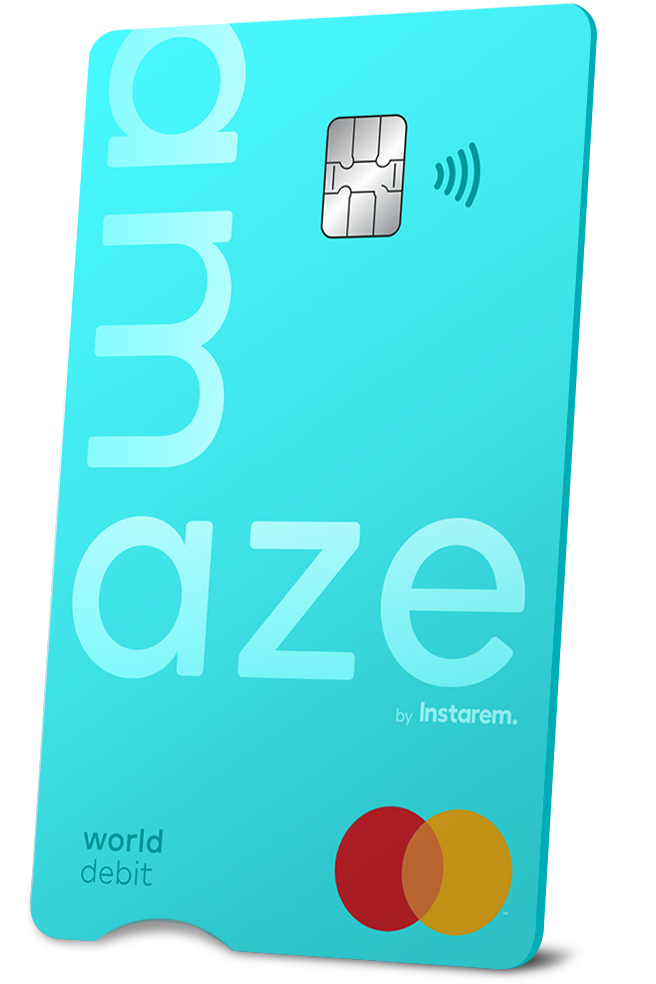 Pair up with any Mastercard bank cards or top up your amaze wallet and you get to:
Fantastic FX rates with every global purchase.
Earn InstaPoints on FX spends and redeem them as cashback or discounts on overseas money transfers.
Sign up now before your trip kicks off!
Disclaimer: This article is intended for informational purposes only. All details are accurate at the time of publishing. Instarem has no affiliation or relationship with products or vendors mentioned.