Singapore Public Holidays 2023 – mark your calendars
We're all about looking ahead for 2023. And we're looking at some adventures overseas in the upcoming year.
If you are leaning towards some new experiences, now's the best time to mark some dates.
Here are the 2023 public holidays that are confirmed by the Ministry of Manpower.
MOM Public Holidays 2023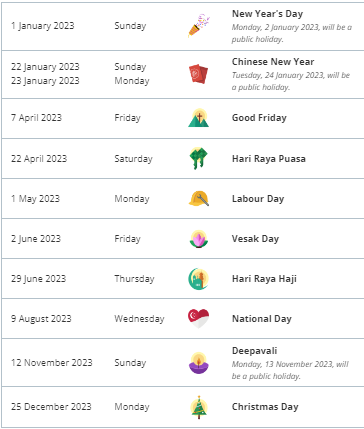 *Source: Ministry of Manpower website
Here are the dates you should be planning a getaway: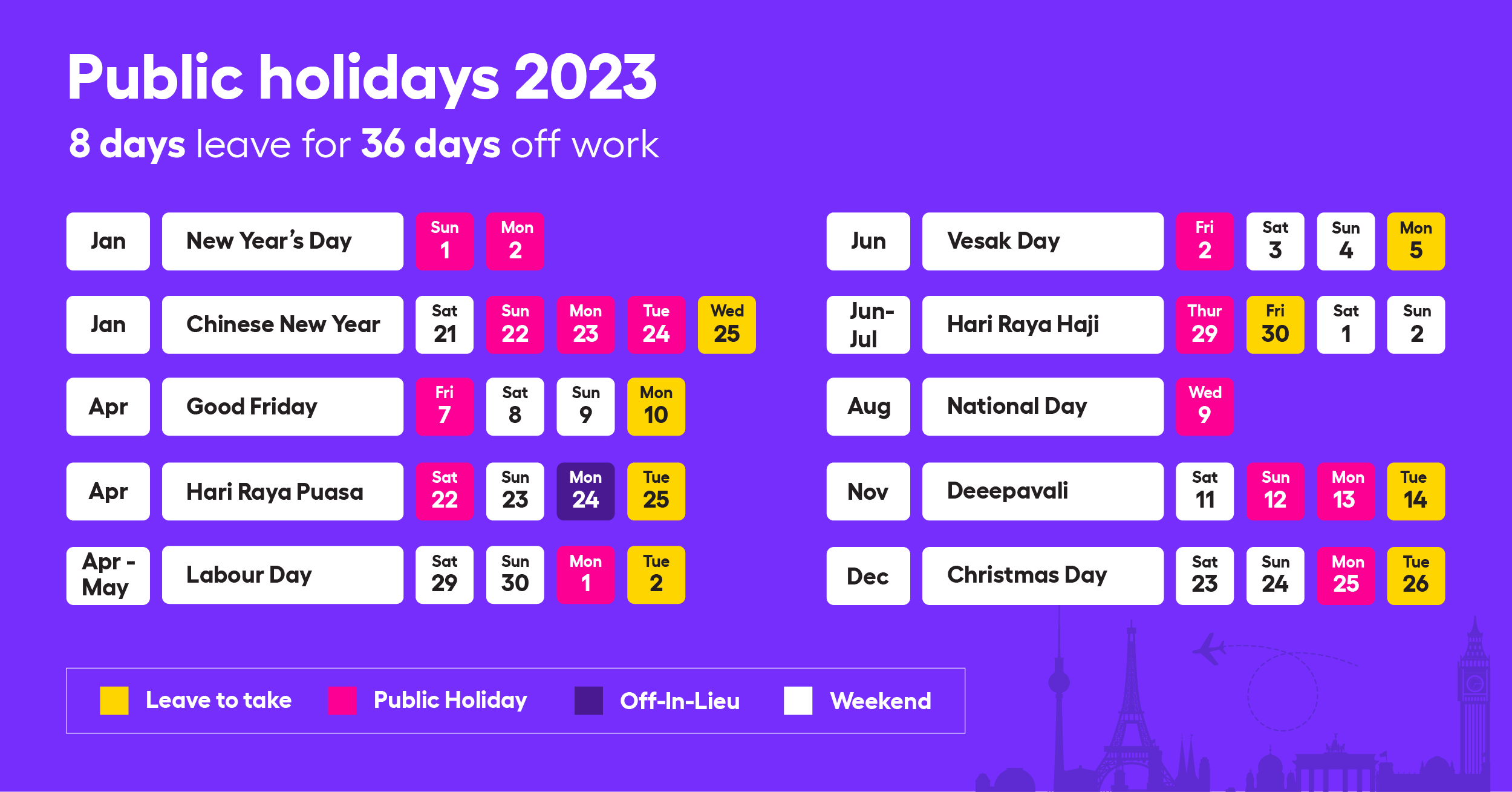 Planning to travel overseas? Bring your amaze card along
Forget about going to the money changer or paying extra DCC fees when you buy in foreign currencies.
Pack your amaze card too and enjoy:
Enjoy fantastic FX rates with every overseas purchase.
Earn InstaPoints on FX spends and redeem them as cashback or discounts on overseas money transfers.
Don't have an amaze card yet? Sign up via the Instarem app and get your virtual card instantly! It's totally free.
Disclaimer: This article is intended for informational purposes only. All details are accurate at the time of publishing. Instarem has no affiliation or relationship with products or vendors mentioned.