Teach English abroad: 5 popular government-supported programs to teach internationally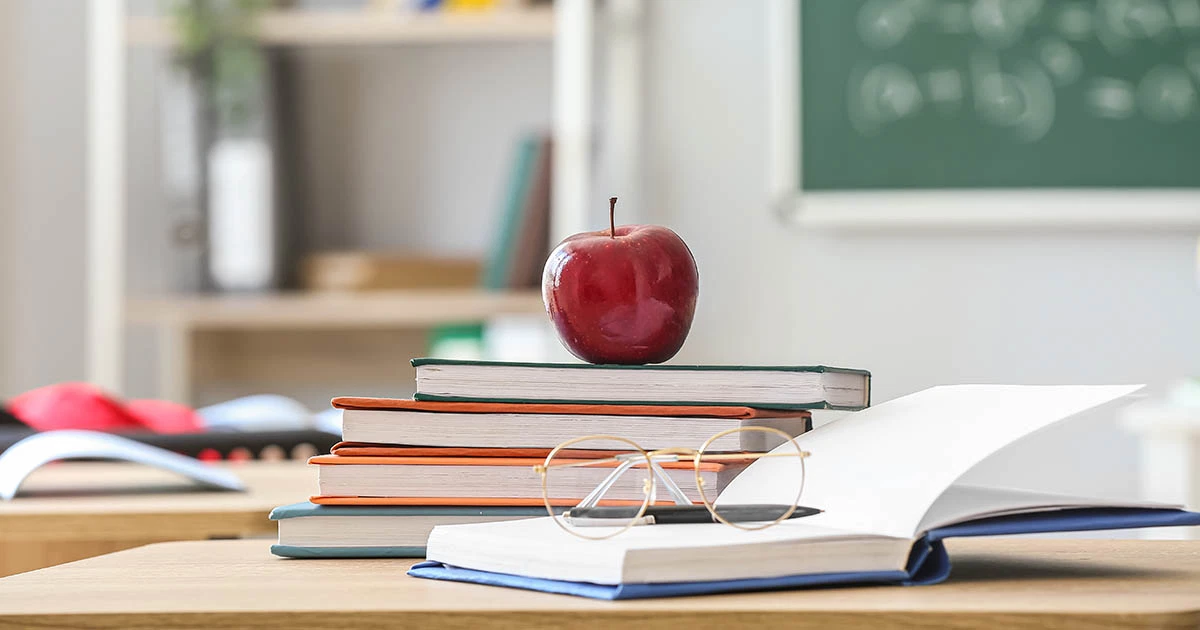 Ready to take your career on a global adventure but not sure where to begin? How about considering a gig teaching English?
Teaching English in a foreign land opens up a world of opportunities to meet new people, dive into another language and culture, and truly impact the lives of those eager to learn English. There are government-supported programs tailor-made for folks like you. Contracts are typically less than a year, and you might not even need a 'Teaching English as a Foreign Language' (TEFL) certificate, so, if you're a bit commitment-phobic, this could be right up your alley.
We're about to dive into the five best programs to teach English abroad, so you can start plotting your international teaching journey today.
How to teach English abroad?
Are you interested in teaching English abroad but worried about scams or not having the right qualifications? There are several government programs that offer English teaching jobs abroad.
Even better, you don't need a teaching diploma to qualify for these positions. These programs provide a salary and offer the opportunity to experience cultural exchanges while working as a teacher. But which programs to teach English abroad are the best? With some research and careful consideration, you can find the perfect program to teach English abroad and have the adventure of a lifetime.
Best programs to teach English abroad
While finding the best programs for teaching English abroad might sound like smooth sailing, but the process involves a considerable amount of research and evaluation. There are several factors you ought to consider before narrowing down on a country and a program as several prerequisites need to be met. It's essential to have the right guidance to avoid being lost.
To help you make an informed decision, we have put together a list of the top five best programs for teaching English abroad.
JET programme (Japan)
The JET Programme is probably one of the most popular English teaching jobs abroad. You get to go to Japan and help Japanese teachers ensure their students have a super positive experience learning English. You also get to work with amazing educators, help create teaching materials, and even participate in after-school activities with the kids – all while soaking up the Japanese culture.
At its heart, the JET Programme is all about cultural exchange. It's an immersive journey where you learn about Japan and its language while gaining some serious work experience. There are three main roles you could take up: Assistant Language Teacher (ALT), where you help students practice English and understand Western culture; Coordinator for International Relations (CIR), where you do things like translation, English teaching, and event planning; and Sports Exchange Advisor (SEA), where you support sports training and related projects.
The idea is for you to sign up for a year initially. But if you're doing well and loving it, you can extend your stay for up to four more years. So, you could potentially be there for five years, teaching, learning, and growing professionally.
If you're interested, you'll need to go through a process run by the Japanese Ministry of Foreign Affairs. They work through embassies and consulates in each participating country. So, you'll need to follow the guidelines of your country's embassy or consulate.
Heads up: the application cycle to teach abroad English usually kicks off in the fall. So, if you're considering it, start getting your ducks in a row.
Salary: ¥280,000 to ¥330,000 per month
Education Requirements: A Bachelor's Degree or three-year teacher training certification is needed before departing for Japan
Language Proficiency: No Japanese language skills are required to apply for the JET Programme
Contract period: 1 year
EPIK (Korea)
Did you know that EPIK, a program created by the Korean Ministry of Education in 1995, is all about boosting English proficiency among Korean students and teachers? Not just that, it's also about embracing cultural exchange and bringing fresh, innovative teaching methods into the classroom.
If you're a native English speaker with a passion for education, EPIK could be your next big adventure. You'll work hand-in-hand with Korean educators in public schools all across the country. Sounds exciting, right?
But it gets better! By joining EPIK, you're not just teaching English. You're helping to shape open-minded, globally-conscious young people in Korea. You'll be riding the wave of the information age and globalization, all while strengthening international ties.
EPIK is a great opportunity for anyone looking to start their teaching career, make a real difference, and dive deep into Korean culture. Ideally, you should be a citizen of a primary English-speaking country, hold a degree, and maybe even have a Teaching English as a Foreign Language (TEFL) or Teaching English to Speakers of Other Languages (TESOL) certificate.
As an EPIK teacher, your role will include teaming up with Korean teachers, leading English classes, creating teaching materials, and getting involved in a range of educational activities. Plus, you'll have certain responsibilities set out by your Metropolitan Office of Education (MOE) or Provincial Office of Education (POE).
You'll initially sign on for a one-year contract. You can renew this contract if you, your school, and your MOE or POE are all happy to do so. But bear in mind that EPIK hires teachers twice a year, so if you leave early, there won't be another EPIK teacher to fill your shoes until the next intake. Make sure you're ready to commit to a full year before applying.
Just like any other programs for teaching English abroad, do expect to work eight hours a day, five days a week. You'll get weekends off, plus around 14 Korean national holidays. You'll have a maximum of 22 teaching hours a week unless your MOE, POE or school asks for more. If that happens, you'll get overtime pay, as stated in your contract.
Salary: Ranges from 2.05 million KRW to 2.8 million KRW
Requirements: Must possess a Bachelor's degree from an accredited university in specific countries
Language Proficiency: Fluency in Korean is not necessary for EPIK application
Contract period: 1 year
Teaching Assistant Program in France (TAPIF)
TAPIF stands for Teaching Assistant Program in France. It's pretty much the American version of the Programme des Assistants de langue en France, and it's all managed by France Éducation International. The French Embassy's Cultural Services in the US are big supporters of this teach abroad English program.
TAPIF is all about taking English language teaching in French schools to the next level with native speakers. Not only does it offer a global teaching experience, but it also gives young professionals a taste of French culture.
Now here's something different about TAPIF – you need to have a decent level of French proficiency to be part of this program.
Let's talk money for a moment. You might be thinking, "Can I actually live on the salary they're offering?" Well, teaching assistants get about €810 per month NET (give or take a bit depending on local deductions). For most folks (depending on how you spend your money), that's enough for a comfortable lifestyle in many parts of France. You should be able to afford food, rent a room or an apartment, and live a student-like lifestyle. You won't be living the high life, but most find they can live comfortably during their 7-month contract.
However, places like Paris can be super expensive. So, making ends meet on an assistant's salary in regions like Île-de-France can be a real challenge.
Now, onto housing. As part of the teach abroad English program, you'll need to sort out your own accommodation. But don't worry, the Embassy and school districts in France will give you tips on where and how to find a place.
If you are lucky enough, some schools can help their assistants with housing, and may even offer affordable or free accommodation in the school's dormitory. This is especially the case for high schools with boarding students, where teaching assistants might live in exchange for taking on some Resident Assistant (R.A.) duties.
Some schools and contacts even sort out housing for their assistants, often through agreements with local landlords. But remember, not all schools can provide this kind of help.
Salary: €1,010.67 gross monthly, approximately €810 net per month
Requirements: Candidates should have completed the majority of their secondary and higher education in the applying country.
Language Proficiency: Proficiency in the French language is necessary, at least at level B1 per the Common European Framework of Reference for Languages.
Contract period: Teaching contracts span 7 months, running from October 1st to April 30th.
You might be interested in: 9 best English-speaking European countries for expats
Auxiliares de Conversación Program (NALCAP) – Spain
The Education Office of the Embassy of Spain in Washington D.C is all about strengthening ties between the USA and Spain through educational programs. Their star player is the North American Language and Culture Assistants Program (NALCAP). NALCAP is one of the English teaching jobs abroad with a focus on promoting language learning and cultural exchange.
Imagine this: You're an American college student or grad with a solid grasp of English, and you get to spend from October 1st to May 31st working as a language assistant in Spanish elementary and secondary schools. How cool is that?
But wait, there's more! As a part of NALCAP, which is a public diplomacy program, you'll become a cultural ambassador. You'll be boosting English education and cultural awareness in Spain, and inspiring students of all ages to dive into the language and culture of the United States.
You could be placed anywhere in Spain, from bustling cities to quaint towns, teaching for 14 to 16 hours a week. The program gives you a monthly stipend of 800 to 1000 euros and medical insurance, all taken care of by either the Ministry of Education or the regional governments of Spain.
NALCAP provides a unique chance to dive into Spanish culture, share American heritage, and engage with over 44,000 participants for enriching experiences and personal growth.
So, what do you need to join a program like this? Well, you must be a U.S. citizen, have the right level of education, be fluent in English, be in good health, have a clean background, fall within a certain age range, have basic Spanish skills for daily life, and possess personal qualities that will add value to the educational experience in Spain. Sounds like you? Then you might just be the perfect fit for NALCAP!
Salary: €800 to €1000
Education Requirements: Must have a completed BA, BS, AA, or AS degree, or be a sophomore, junior, or senior in a BA or BS program.
Language Proficiency: Basic proficiency in Spanish for daily life and needs in Spain.
Contract Period: 8 months
Teach and Learn with Georgia (TLG)
Have you heard about Teach and Learn with Georgia (TLG)? It started in 2010 as a key part of Georgia's big push for education reform. The Ministry of Education and Science of Georgia (MES) came up with TLG in response to the President's call for education initiatives.
The concept was simple: enlist native English speakers as volunteers in schools and communities. Serving as educators, communicators, and cultural representatives, their primary objective is to enhance English proficiency among Georgian students, teachers, and even families.
Just a heads up though, unlike other programs for teaching English abroad, this program is currently on a break. But it might be back in action before you know it.
Salary: The monthly salary is 750 GEL. After taxes, the net amount deposited into volunteers' bank account is 600 GEL.
Education Requirements:
BA/BS in education, didactics, linguistics, methodology for teaching a foreign language, or a related field
OR BA/BS in any discipline with teaching experience
OR final year Bachelor's degree student in education, didactics, linguistics, teaching a foreign language, or related field
Language Proficiency: French and German native speakers should have English language skills at the B1 level.
Contract Period: The program is currently on hold; no specific contract duration is applicable.
You might be interested in: 5 non-work visas that allow you to experience living abroad
Here is a chart summarising the best programs to teach English abroad
| | | | | | |
| --- | --- | --- | --- | --- | --- |
| Programname | Country | Salary | Contractual Period | Citizenship requirement | Language Proficiency |
| JET Program | Japan | ¥280,000 to ¥330,000 per month | 1-year | Open to all | Not required |
| EPIK | Korea | 2.05 million KRW to 2.8 million KRW | 1-year | Open to all | Not required |
| TAPIF | France | €1,010.67 | 7 months | Americans only | At least at level B1 per the Common European Framework of Reference for Languages. |
| NALCAP | Spain | €800 to €1000 | 8 months | Americans only | Basic proficiency in Spanish for daily life and needs in Spain. |
| TLG | Georgia | 750 GEL | Currently unavailable | Currently unavailable | English language skills at the B1 level. |
Do you need a degree to teach English abroad?
You've probably wondered if you need a degree to get one of these sought-after positions. Well, it depends on the program you're interested in.
Generally, it's a good idea to have a Bachelor's degree to increase your chances of landing one of these English teaching jobs abroad.
However, there are other factors to think about, such as cultural norms and language differences. After all, moving to a foreign country involves more than just showing up with a degree. That said, there are many programs to teach English abroad that can help you work through the details and set you up for success.
So before you set your eyes on programs to teach English abroad, you might want to do a little bit more research.
Benefits of participating in programs to teach English abroad
We've covered the various programs for teaching English abroad, but let's break down the real perks of doing it:
Cultural Immersion: When you live and work in a foreign country, you are deep-diving into a whole new culture. You get to soak up fresh customs, traditions, and different ways of life.
Language Skills: Your language game gets a serious boost, not just in English but also in the local language. Daily interactions and total language immersion work wonders.
Career Boost: Teaching abroad isn't just about chalk and blackboards. It hones your teaching and communication skills, which can be real career assets. It shows you're adaptable, a problem solver, and culturally savvy.
Adventure Time: Forget the routine! Teaching in a foreign land opens up a world of opportunities to explore new places, travel, and dive headfirst into adventures you might have missed back home.
Personal Growth: Living in a foreign culture isn't always a breeze, but that's where the magic happens. It's a journey of personal growth, self-reliance, and newfound confidence.
Other things to consider before signing up for programs to teach English abroad
So you're thinking about taking on an English teaching job abroad? Aside from looking for the best programs for teaching English abroad, it's important to do a little more research and have a clear understanding of what you're looking for.
If you are in it for the money, sorry, but programs to teach English abroad might not be for you. If you are looking to make a living, you may have to make some sacrifices. What are your non-negotiables? Do you need to pay off your student loans? Do you refuse to use a squat toilet? Is not having a dishwasher a dealbreaker for you?
To add on, don't assume that adventure will come knocking on your door just because you're in a foreign country. Culture shock is real, even in non-exotic locations, and it's a hurdle you'll need to overcome.
And if you're assigned to a remote town with limited travel connections, you might feel stranded and miss out on all the fun.
Plus, keep in mind that foreign exchange rates can be a financial puzzle that can make your budget go haywire. Whether you're coming from a weaker or a stronger currency country, it's important to research and plan ahead. Don't let the financial side of things kill your vibe!
Is teaching English abroad worth it?
While there are government-supported initiatives that offer short-term cultural exchange experiences, they generally do not provide extensive opportunities for long-term English teaching jobs abroad.
Participants may find themselves taking on a teaching assistant role rather than being a full-fledged English teacher. Compensation may not be substantial, and housing is often not included, so it's important to consider associated expenses carefully.
However, these programs to teach English abroad offer valuable insights into the practical aspects of embarking on a career in English teaching overseas. They can be viewed as experimental ventures, providing a more relaxed perspective if the experience doesn't meet expectations. Ultimately, teaching English abroad is a personal decision that requires consideration of individual goals and preferences.
Secured an English teaching job abroad?
Once you've decided which programs to teach English abroad you're aiming for and got your applications sorted, here's another tip: check out Instarem to handle your overseas money transfers. You will need this service to send money back home.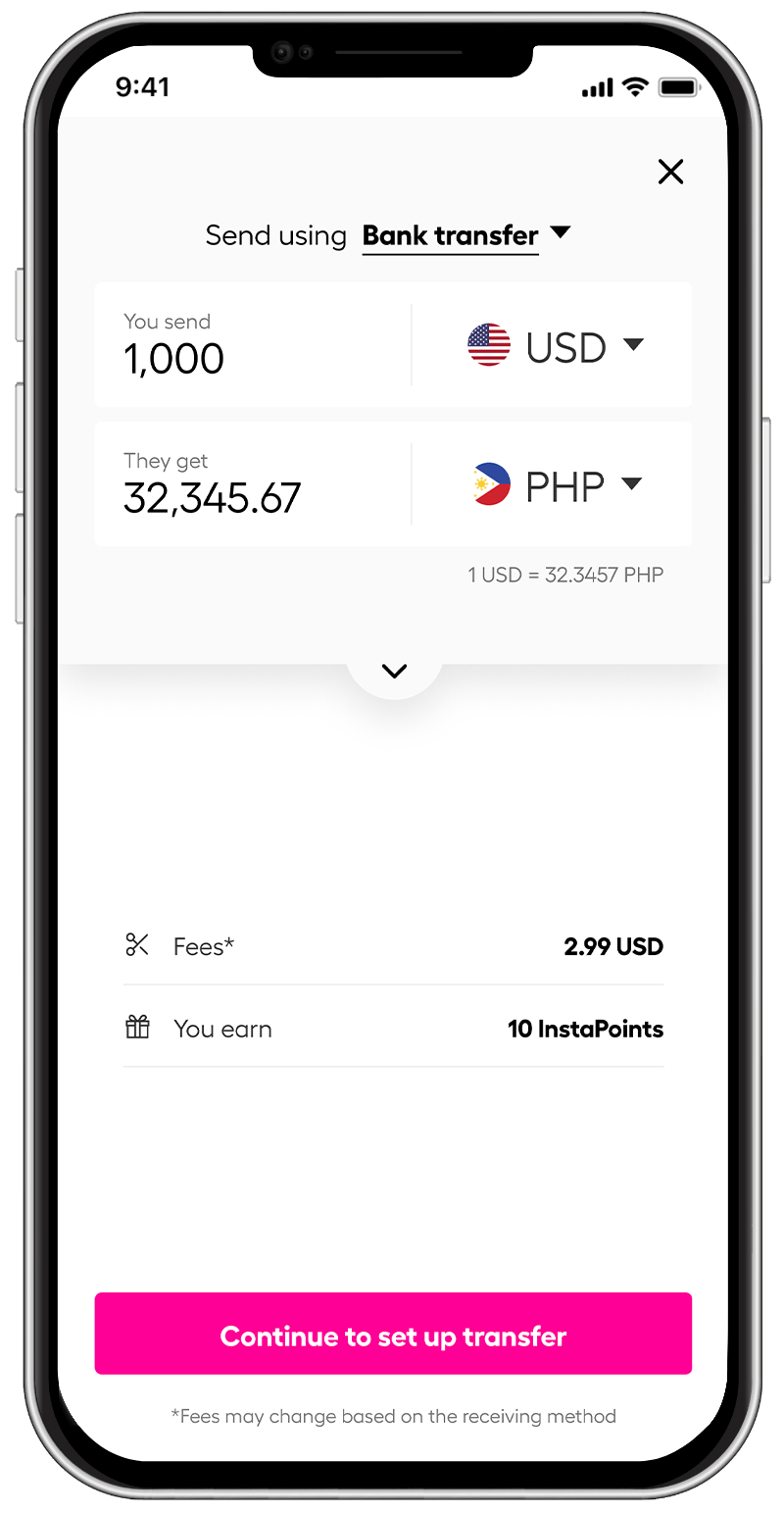 Instarem makes sending money to over 60 countries a breeze with great rates and minimal fees.
Try Instarem for your next transfer by downloading the app or sign up here.
Disclaimer: This article is intended for informational purposes only. All details are accurate at the time of publishing. Instarem has no affiliation or relationship with products or vendors mentioned.