Transfer money overseas with Instarem in a few easy steps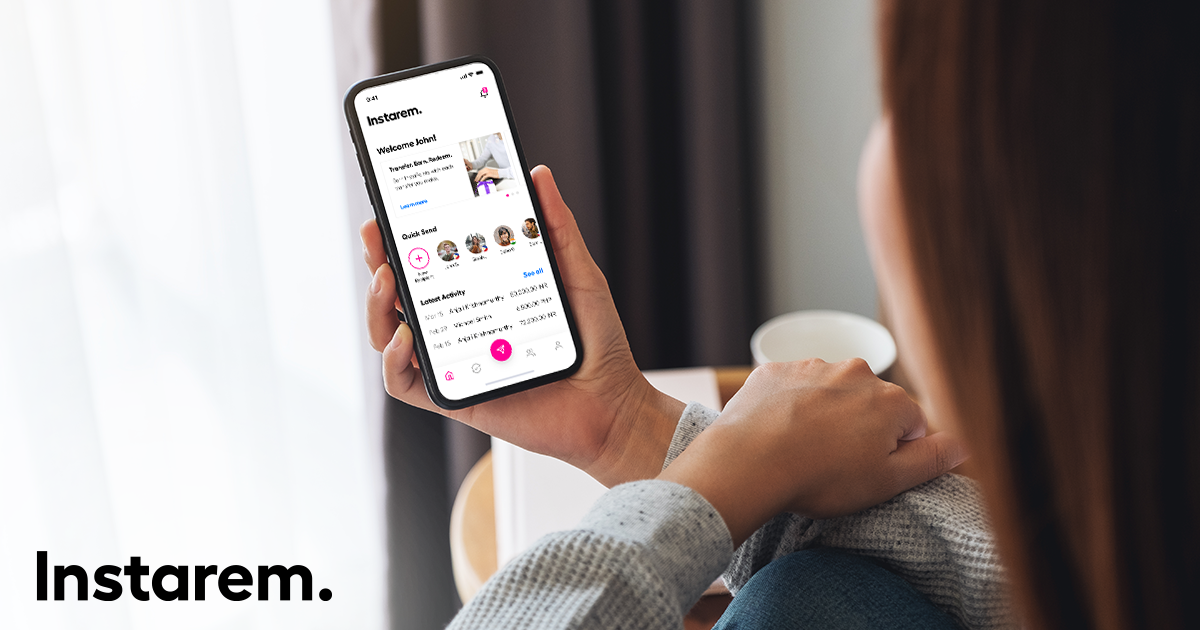 Whether you are sending money to support your family back home, paying for your child's overseas education, or sending money to your own account for your retirement fund; online money transfers are an essential part of our lives today. While there are plenty of services to choose from, Instarem money transfer service helps individuals and businesses move money across borders simply and affordably.
With complete transparency of your transactions, Instarem keeps your transfers free from unfair FX margins and hidden charges, and is super convenient to transfer money globally in just a few clicks.
To learn how to send money with Instarem, check out the guide below:
Check rates and fees
You can check Instarem's rates and fees anytime on the website calculator. Simply enter the send amount and select the send and receive countries, and you can see the exchange rates and fees for your desired currency pair, upfront.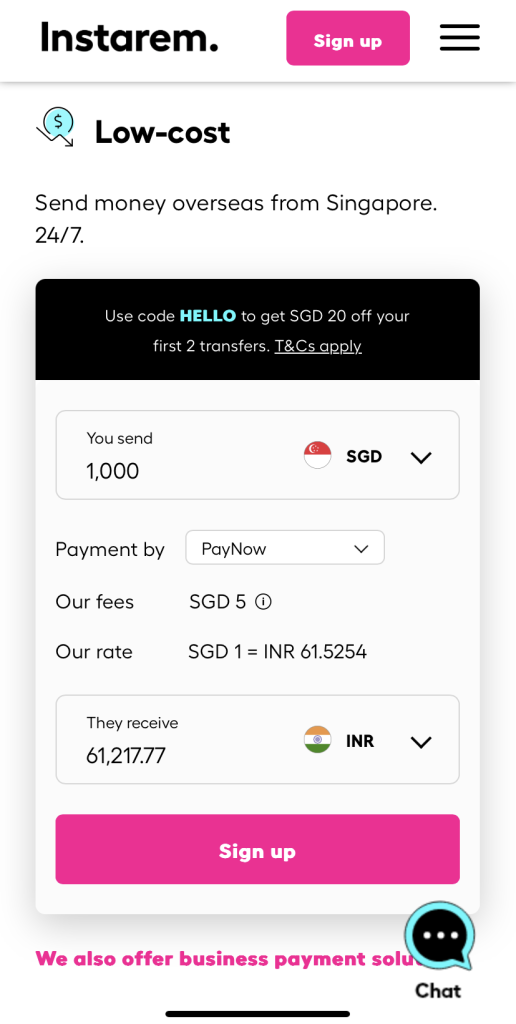 Create an account for free
Creating an account with Instarem is simple.
Pro tip: Keep your ID proofs and address proofs ready as per your country of residence.
Log on to instarem.com on desktop or mobile. You can also download the Instarem app from

Google Play Store

or the

App Store.
– Sign up using your Google, Facebook account or your email.


Choose your country of residence and enter your referral code, if any

.

Fill out your personal details

and verify your mobile number by entering the 6-digit one-time code

.




I

n some countries, you can

sign up

instantly

using

other methods, such as

MyInfo

in Singapore

.

Upload your proof of address and identification documents

to get your account

approv

ed.
Choose your payment method
Instarem supports multiple payment methods including debit/credit card, bank transfers and wire transfers.
It also supports other payment options depending on the country you are sending from. Once your account is verified, choose your transfer method and indicate the amount you would like to transfer.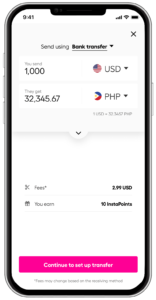 *rates are for illustration purposes only
Add your recipient details
Add a new recipient or choose from your phone contacts. You can transfer funds to self, your friends and family, or any business. What's great is that your recipient doesn't need to have an Instarem account to receive money.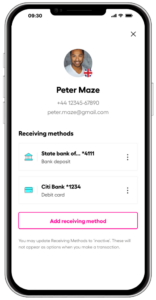 Fund your transfer
Now select the added recipient. Choose their preferred receiving method and fill in your transfer details. Next, review your transaction summary and authorise the transfer.
Once you've transferred the funds, just sit back and relax. Instarem not only keeps your transfers free from hidden charges, but also keeps you posted about where your money is.
While Instarem's foremost priority is to keep your money safe, it's important that you are aware about the tricks cyber criminals use to defraud you. Here's a quick guide to identify and prevent fraud.
The benefits of using Instarem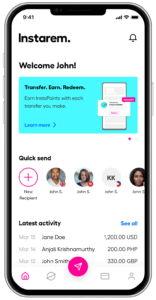 Better value: Instarem offers competitive exchange rates and low fees so that you can get more out of your overseas money transfers. Instarem also offers attractive bonuses and rewards to maximise your savings.
Safe & convenient transfers: No more queues, no more waiting! With Instarem, you can send money to any part of the world from the comfort of your home.
Transparent fee structure: No hidden fees. With Instarem, you always know what you are paying for.
Ready to get started?
Send money now and earn InstaPoints that you can use on your future transactions and save more.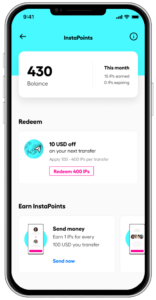 Want to know more about us? Visit our Help Center or check out our reviews.
Try Instarem for your next transfer by downloading the app or sign up here.