Upgraded Instarem business experience – now available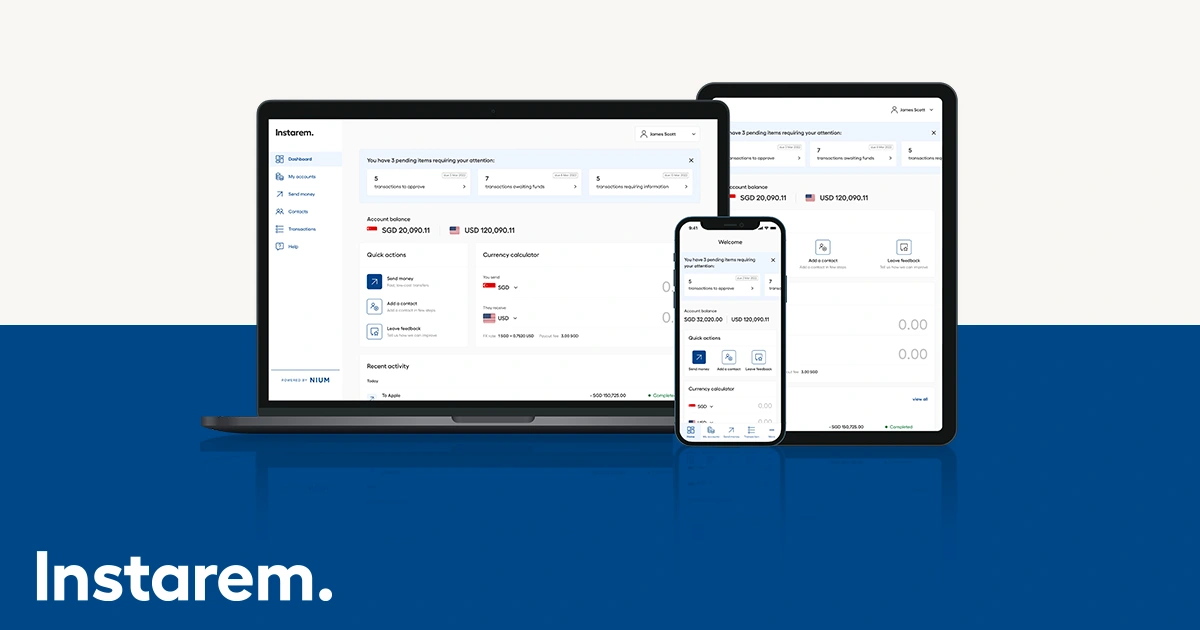 The new Instarem business experience is now live in Singapore, Malaysia, Hong Kong, United States, Indonesia and Australia !
With the updated experience, you'll be able to:
Make and view transactions on your mobile
Set up a payment in minutes
Skip steps for quick payments
Set up single-recipient payments faster
Make up to 1,000 payments in one go
Integrate with accounting software
Benefit from an enhanced payment oversight
Viewing and making transactions from the palm of your hands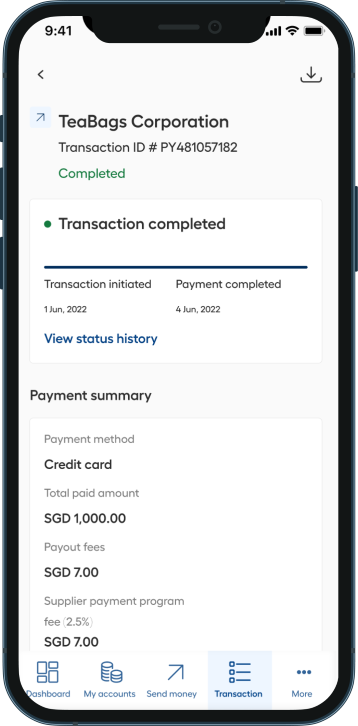 Gone are the days of being tied to your desk to stay on top of your finances – now you can do everything from checking your transactions to making new transactions through mobile web.
We know that mobile users often have different needs than desktop users, so we've optimised the mobile experience to be as user-friendly and efficient as possible. This new experience will allow you to create one transaction at a time.
Setting up payments now even faster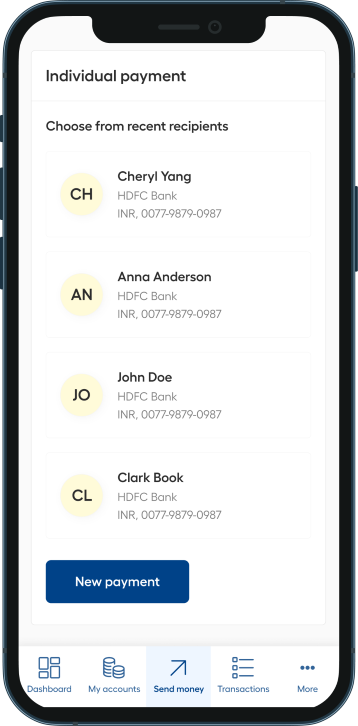 If you find yourself sending money to the same people on a regular basis, we've personalised your experience to make the process even faster and easier.
With the Recent Recipients option when sending money, you can simply enter the amount, choose how you want to pay, and hit the send button. The money will be on its way in no time.
Skip the steps with quick actions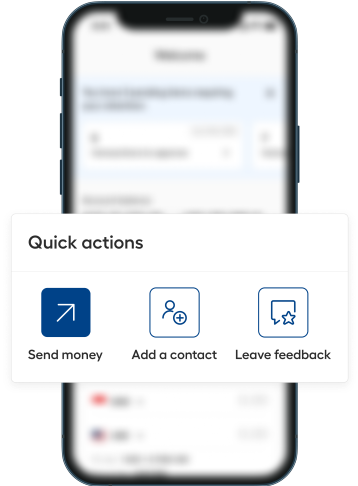 To make it even easier to get things done, we've added a "Quick Actions" section on the Dashboard.
With just a click of a button, you can send money, add a recipient, and leave feedback.
Pay individual recipients faster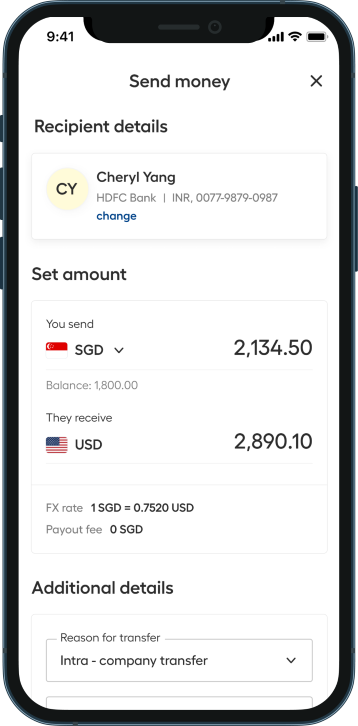 Sending money to just one recipient? We've got you covered with our new single-send flow!
This means that you'll be able to complete your transaction with fewer clicks, and all the relevant details will be visible on the single transaction tab.
Efficient bulk payments
This feature can revolutionize your business payment management by handling up to 1,000 transactions in a single upload, offering a more efficient approach to your financial processes.
Just log in, select 'Bulk payment,' download the Excel template, fill it, upload, review, and click 'Continue' for efficient bulk payments.
Effortless accounting integration with QuickBooks®
Unlock international financial management with Instarem and QuickBooks®. Our integration streamlines global transactions, saving you from laborious data entry. Enjoy real-time fee tracking, complete transparency, and seamless cross-border payments for peace of mind.
Getting QuickBooks® to work with Instarem is straightforward: just log in to the Instarem business portal, navigate to "Pay Bills," select QuickBooks®, authorize access, and verify your company name. Once completed, you'll receive confirmation of a successful connection, allowing you to initiate payments with ease by returning to "Pay Bills."
Enhanced payment oversight with approval features
If your business involves multiple stakeholders responsible for approving payments, this feature is tailored to your needs. Setting up an internal approval process is a breeze. Just switch to the user listing and easily assign roles from there**.
Never miss your payments with reminders
Have you ever logged into your account only to be greeted by a sea of red notifications, each one representing a different task that requires your attention?
With so many things vying for our attention these days, it can be difficult to know where to start. That's why we're excited to announce our new actionable banner feature, where we've prioritized for you what needs your immediate attention.
Now, whenever there is a transaction that is pending action from you, a banner will appear at the top of the dashboard. That includes approving a transaction, funding a transaction, and responding to an information request.
This way, you can quickly and easily see what needs to be done to keep things moving forward. We hope this new feature will help you stay on top of your transactions and keep your business running smoothly.
Ready to make your business transaction?
Login with your username and password to experience the new features now.
Interested in exploring business payment solutions with Instarem for your business? Leave your details and one of our dedicated representatives will get in touch.
*Disclaimer: All images shown are for illustrative purposes.
** The maximum number of users is determined by regulations set by individual countries. In some cases, specific markets are limited to only two users, in compliance with their unique regulatory requirements.