5 ways to make money while travelling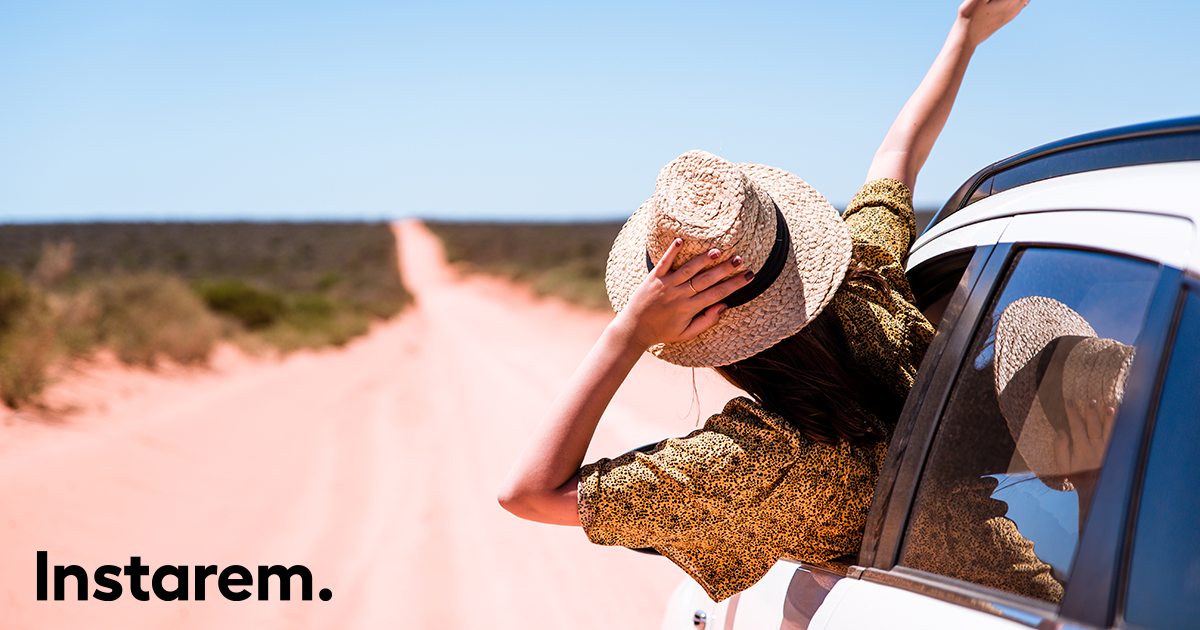 Travelling is one of the most amazing and enriching experiences you'll ever have in your life, but for many people, the cost of travelling can be a dampener.
No need to worry though, because here's something that can save the day: make money while travelling!
With this financial lifeline, you can extend your travels indefinitely! You could work intrepidly as a waiter, teach English to locals or join a volunteer program – there are plenty of opportunities available out there.
Who said that pursuing your travel dreams had to mean sacrificing stability? Here are 5 ways you can make money on the road!
Try
WWOOFing
WWOOF, or World Wide Opportunities on Organic Farms is an amazing way to travel with purpose and get a truly unique local experience.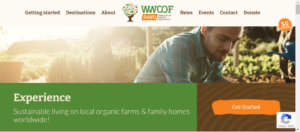 Instead of just visiting a destination for the attractions and tags for your picture-perfect Instagram post, WWOOFing allows you to work in exchange for food and accommodation – with a side dish of sweat! You can see the day-to-day of living as a local and forget what jet lag is as you settle into wherever you are.
So if you want more than just check-in selfies but don't have enough money for visits around the world – try out WWOOFing and experience new parts of the world like never before!
Be a digital nomad
We can comfortably work from a hammock in Bali, a beachside cafe in Spain or even from the shores of South America – it's freedom, freedom and more freedom! As long as there's wifi (or at least 4G backup), you can continue to maintain your money-making mojo no matter where you are.
From crypto trading to blogging/vlogging and even cyber security – the opportunities available are terrific.
Other than those more tech-oriented activities, there's also copywriting/editing, freelance news/media, data analysis, and marketing… you name it! And if all of that still doesn't quite cut it for you then don't worry because 3D modelling, UI/UX and language translating have also become fairly common as well.
But hey, if you're considering the digital nomad life, the first order of business is to get those skills sharpened up before you jet-set off around the world! It only makes sense – why start your global voyage broke?
Develop some app magic, crank out killer website designs or brush up on your writing chops and earn while exploring.
So break out the laptop and make sure you reach that awesome destination we all want to arrive at financial freedom!
You might be interested in: 5 non-work visas that allow you to experience living abroad
Teach English
Learning English has become so commonplace that you can learn it in almost any country – even on the moon if you manage to get there. But for those of us who are a bit more grounded, there's nothing stopping us from teaching English abroad and making a living off it.
Not only do countries like Japan, South Korea, China, Thailand, Spain, and Turkey offer great salaries to native English speakers, but they also offer an amazing cultural experience.
One good example is the JET program – an exchange program sponsored by the Japanese government – you can travel to your heart's content without having to worry about where your next meal or plane ticket is coming from.
It offers you the opportunity to explore Japan, its culture and language while getting paid to teach English classes.
Now that's what we call stress-free wanderlust! Think of it as a supercharged working vacation – incredible adventures, one right after another – the perfect way for restless globetrotters to expand their horizons (and their wallets!).
Even if language teaching isn't your speciality, who said you can't get creative? Why not teach your own native language to locals? We guarantee this will make anyone's resume stand out – tiny little part-time stints abroad add up quickly!
Be a part of the hospitality industry
For the adventurer looking to take their travels on the road, there is an added benefit you may not have known about – free accommodation and meals in exchange for work at hotels, restaurants, and hostels!
Whether you are after a paid position as reception staff or chef or would like to use your skills as a massage therapist or recreation worker, it's worth keeping an eye out in places such as Dubai, Maldives, Berlin, Manchester, Paris or Dresden.
Working during peak season can be rewarding and fun for those with a sense of adventure; what better way to really get to know a place than live there for a while?
But be warned! You'd better brush up on your competition tactics before you start applying as there will likely be lots of other fast-thinking travellers with the same idea.
Work as a foreign artist in movies/soap operas
If you've been hit with a nasty case of the acting bug, there's no better place to go than Mumbai! After all, it's home to Bollywood and swarming with production houses looking for their next star.
From auditions for upcoming blockbusters to daily soap operas, there are plenty of opportunities ready to be snatched up by an eager actor or actress. So don't be shy, show them what you can bring and you never know – you may just find yourself on the silver screen or playing a role in a massive series!
For those who are ready for a truly international experience, there is Kenya – one of the top destinations for talented actors, singers and dancers from all around the world!
But if the camera isn't quite your thing, you could always take to the stage instead. Who knows where your talents might take you?
So why wait?
It's time to hit the roads, deserts and seas and start checking off those destinations from your bucket list! Pack your bags, grab your passport and experience the thrill of exploring new places while making some money along the way.
Before you go…
If you are someone who loves to travel, then you have all the more reason to start planning your next vacation – not just for fun, but also for all of the money-making opportunities out there!
With jobs like teaching English abroad, house sitting and cruise ship working available on trips around the world, there's never been a better time to explore your dream destination and fill your pocket at the same time.
And if that wasn't enough to get you excited about embarking on a journey, Instarem has made it easy for travellers to transfer their hard-earned money back home.
Instarem helps you send money abroad to over 50 countries. If you're looking for an easy and affordable way to send money to build your emergency fund, Instarem is the perfect solution.
With our simple platform, you can make a transfer in just a few clicks. Plus, we offer competitive rates and low fees so you can get the most out of your money.
Download the app or sign up on the web and see how easy it is to send money with Instarem.
Disclaimer: This article is intended for informational purposes only. All details are accurate at the time of publishing. Instarem has no affiliation or relationship with products or vendors mentioned.