9 unique festivals celebrated in the Philippines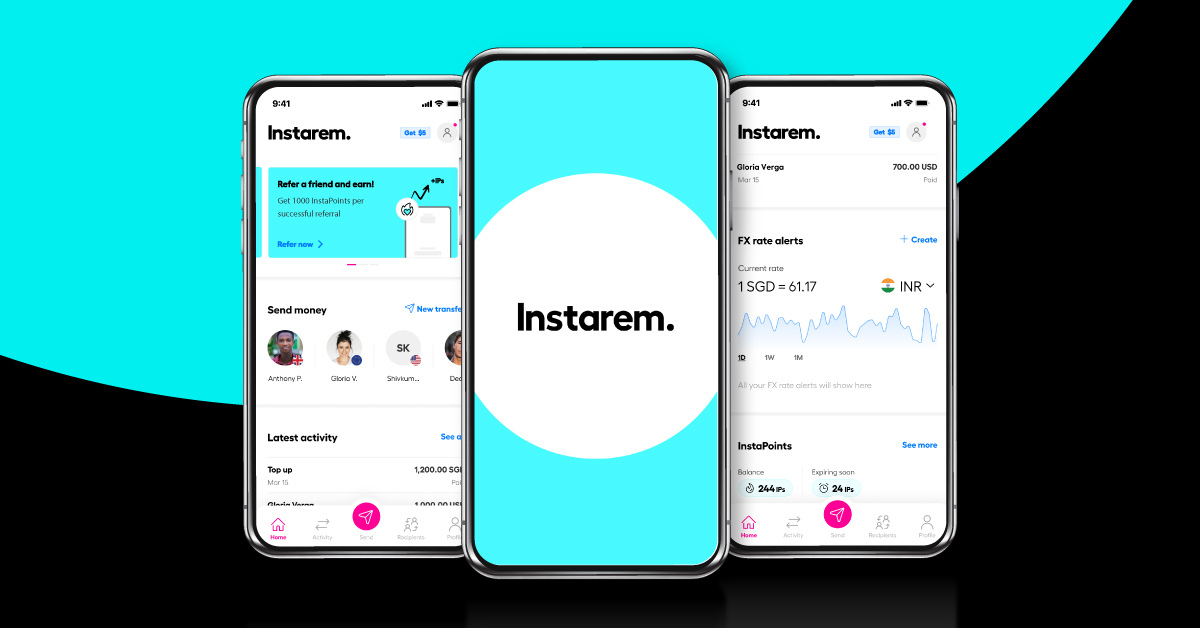 Perhaps one of the things we miss most when we are away from home is the culture, fun and festivals back home. How we wish we could go back and relive those fun times! Look no further our Filipino friends,
Instarem
brings to you a list of most awaited Filipino festivals to take you down that memory lane –
1. Apribada Festival
When:
Fourth week of January
Where:
Sorsogon Apribada is a festival celebrated to recognize whale sharks which are also called butanding. It is celebrated due to its help in bringing wealth and success to the town. The other main purpose is preservation of the butanding so that coming generations can still see this gigantic shark.
2. Carabao Festival
When:
15th & 16th May
Where:
Angono, Bulacan San Isidro, Nueva Ecija and Pulilan The national animal of the Philippines
is Carabao
or
Kalabaw
(water buffalo). This festival is celebrated on the feast day of San Isidro Labrador also known as St. Isidore the Worker, the farmer's patron saint. The reason why it is given so much importance is because the carabao is valuable animal to farmers as it helps them to produce a good quality harvest.
3. Bulaklakan Festival
When:
1st January
Where:
Muntinlupa City
Bulaklaka
literally means flower in Tagalog. A grand parade is carried out around the city which features colorful costumes and dozens of flowers which become an eye candy for visitors along with the beautiful fragrances.
4. Paraw Regatta Festival
When:
Generally in the month of February
Where:
Iloilo City It is an annual festival celebrated in Villa de Arevalo district. Its main event is a sailboat race in Iloilo which features the Paraw (local sail boat with two outriggers and two sails). The sails are painted with colorful creative, cartoons and many more things.
5. Philippine International Hot Air Balloon Fiesta
When:
Between January and February
Where:
Omni Aviation Complex in Clark Freeport Zone, Angeles City, Pampanga Since this is an international festival, enthusiastic air balloon pilots from all over the world come to participate. It features many designed hot air balloons which is a mesmerizing view for the visitors.
6. Banana Festival
When:
18th and 19th March
Where:
Baco, Oriental Mindoro The Philippines is second largest banana exporting country after India. This festival is celebrated to pay tribute to their highly valued fruit. In this festival visitors compete to create the best banana meal plans. Post that, a beauty pageant is conducted where the women battle it out for the title of the festival.
7. Garlic Festival
When:
1st to 3rd May
Where:
Ilocos Sur Ilocos Sur is known as the Garlic Center of the North. This festival aims to showcase the talent, ingenuity and hard work of the Ilocano farmers. Aside from that, it also aims to encourage the farmers to produce high quality garlic using modern technology.
8. Fruit Festival
When:
Month of August
Where:
Kidapawan City, North Cotabato Kidapawan City in North Cotabato is known for their variety of tropical fruits. They are also known for celebrating the most enticing and mouthwatering festival in the country, the Fruit Festival. This festival compromises of fruit parades, dances and people are even allowed to enjoy free fruits.
9. Crown Festival
When:
Third week of November
Where:
Muzon, Taytay Rizal This festival is celebrated by having a parade along the town of Muzon, Taytay Rizal by wearing crowns. But the fact that the crown is worn so as to experience the feeling of being special is what makes this festival prestigious.
While going back home might be difficult, sharing the joy and fun is not. Use Instarem to send money from Australia to Philippines or Hong Kong to Philippines and let them have your share of fun as well! What makes us stand apart is we don't charge any remittance fees as compared to banks or other remittance firms. This lets you put some extra money in the pocket of your loved ones.