What is a gap year & how to make the most of it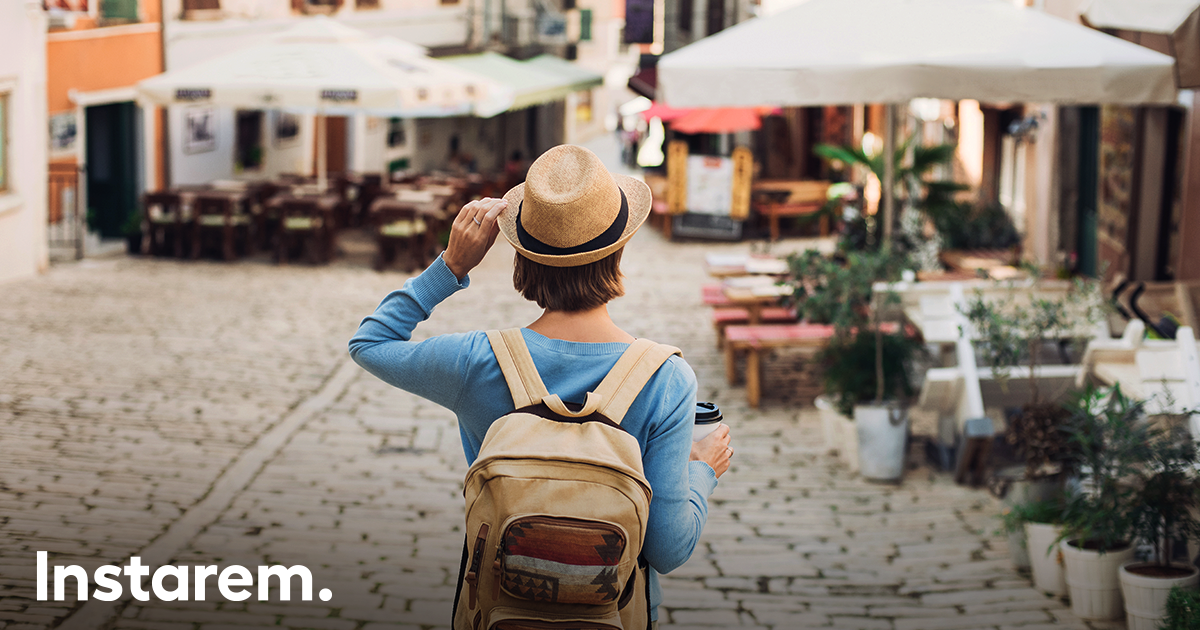 Ahhh, gap year. That magical time of life between school and college or work where anything goes, the rules bend like pretzels, and grown-ups pretend not to notice your shenanigans.
If you're about to start your gap year and want an entertaining read – congrats! You're in luck.
We're here to tell you all about the joys of gap year freedom and convenient guides on how to make the most out of it. Ready? Great! Let's get started!
What is a gap year?
This is such a hot topic among teenagers and college-bound graduates.
And if you are wondering what does "gap" stand for? It stands for Go Away and Play! Just kidding!
Well… A gap year, more formally known as a "deferred admission" or "academic leave," is essentially a break between high school and college where students take time off to travel, work, volunteer, pursue hobbies and otherwise prepare themselves mentally, emotionally and financially for their next steps in life.
Put simply: it's an IRL version of Netflix's "Take a Break" feature!
How long is a gap year?
A gap year isn't actually a "year" at all–it can be anywhere from a few months to a full year or even more. Sure, that's like being served French fries when you asked for a hamburger, but everyone deserves a break from the daily grind now and then.
Why take a gap year?
Is gap year a good idea?
Well, taking a gap year is a great way to jumpstart your future. Sure, it may require some adjusting from your normal regiment but, hey, it's a perfect opportunity to do something you've never done before and stretch your wings!
A gap year can also provide valuable insight; free from the responsibility of a traditional job or college course. You can focus on activities that will help you determine exactly what you're passionate about, setting yourself up for an exciting career path post-gap year.
Plus, if you're an aspiring expat who wants to see the world, but don't know where to start, taking a gap year to travel to your potential future home is a great way to get a head start. Sure, it's not mandatory by any stretch of the imagination, and if you choose not to take one, no one will bat an eye. But what's the harm in getting a taste of things before deciding where you want to lay down roots?
Travelling to a country different from your own is sure to be an adventure; experiencing different cultures can really open your eyes and show you another side of life that you may have been missing out on. Plus, it'll give you useful skills; whether or not those come in handy as an expat remains to be seen but hey, at least you gave it shot!
Gap year pros and cons
Taking the time to weigh both sides of the argument can be essential when it comes to making a meaningful choice.
The pros of gap year
A gap year can come with a variety of pros that make it an attractive option for post-high school or college students.
You may gain international work experience & improve your employability
Have you ever bartended in New Zealand, washed dishes in Romania, taught English in Cambodia, or filled out reports in Switzerland?
Your resume will look pretty impressive – whether it's dealing with sticky customers or mastering a foreign language. Though the work may have been gruelling at times, don't forget that your travels have prepared you for much more than sunbathing on a beach!
Your international experience not only gives you an advantage over job applicants who stayed closer to home – but it also helps employers realise how versatile, resilient and employable you are.
You will meet new people & diversify your contacts list
By travelling during a gap year, you get the chance to not only try new foods and explore exotic landscapes but also make lasting connections with those around you.
You'll meet people from all walks of life who will quickly become your friends, travel buddies and confidantes!
So don't be surprised if by the end of your travels, you find yourself surrounded by an extra-diverse network of contacts that looks like a very interesting cast list for a movie. Now that's what a real networking event should look like!
Develop new life & personal skills
Gapping it really can work wonders for your life and personal skills! You'll develop budgeting abilities like a bean-counting wizard, plus you'll become oh-so independent.
Navigating a whole new country on your own is sure to leave you feeling pretty confident. Language barriers around the world are no match for the savvy gapper – learn the lingo and impress everyone back home!
Last but not least, taking some downtime might even lead to discovering a hidden talent – turning that knack of yours into a career! Of course, all this stuff takes time and you won't become an expert overnight but hey, that's what a gap year is all about right?
You may end up doing something worthwhile for others
If you're struggling to find the right use for your gap year, look no further than volunteering! It's a great way to feel like you're being productive, while also helping others and making a difference in the world – which is really what counts at the end of the day.
Plus, volunteering can boost your mood: You get that fuzzy feeling of accomplishment, coupled with improved people skills and an increase in career-oriented skills. Cynics may suggest it looks great on a resume too… so there's that! Just don't forget to enjoy yourself a bit along the way!
The cons of gap year
It's important to remember that making a big move means taking big risks, especially if the experience doesn't match the expectations you had set for yourself.
The culture shock alone can come as quite a surprise. But who said the unfamiliar can't also be fabulous? The difficulty often lies in adjusting to a new environment where you may start to feel some physical and emotional changes.
You also need to make sure you have enough money and resources to last the duration of your trip; Europe might be pricey compared to Asia, after all. It's equally important to keep in mind that weather, food, and other environmental factors might not meet your health requirements.
Technology issues like poor phone connectivity or spotty Internet service can be more than just annoying – they could prevent you from doing remote work or studying if needed.
How to make the most of your gap year: some useful tips
If you are ready to take the plunge, here are some useful tips:
Do your research
Arm yourself with information about distances between each destination, where to stay, what to eat, and most importantly: who to avoid! And don't just settle for online research – ask gap-year alums; the unvarnished truth of someone who has actually been there is more valuable than all the internet research combined. Don't take unnecessary risks; if you really want to make the best out of your gap year, put that laptop and head on over to your local library or better yet befriend an old gap-year-er!
Prepare a plan (and include a Plan B!)
Are you dreaming of pushing yourself out of your comfort zone across different countries? Or are you excited to just spend the entire gap year lying by the beach with some gorgeously served cocktails? Answering these questions first will help you draw up an itinerary that'll fit your purpose – and maybe even make room for some cocktails. Preparing a gap year can be really time-consuming, so make sure to give yourself enough time to prepare; create a checklist of items you need and start saving those pennies for all that exciting exploring!
Prepare a budget
The last thing you want to do is be stressed about money. So don't forget to prepare a budget and set aside a cushion of money as a reserve fund, but still make sure to have fun! Put together an approximate financial plan so you know what stuff is going to cost, but don't let it get in the way of this gap year journey – it's a once-in-a-lifetime opportunity to explore and grow!
Be open to new experiences
Planning and budgeting are all well and good, but more often than not, a gap year will yield experiences that even the most organised person cannot imagine, much less plan for.
Be ready to have your preconceived ideas challenged and don't be afraid to step out of your comfort zone. Did you think you'd never be standing in line waiting to buy mussels, snails and eels for dinner? Or that you would end up jet-lagged yet unable to sleep due to the noise of a souk right outside your hostel's front doors?
With a gap year comes new and unexpected experiences – be open to them! Chances are someone else has gone through the exact same obstacle before you; listen, learn from them, and embrace it!
Widen your network
Whether it's for future job prospects, travel tips or just a good laugh, there's plenty of networking to be done during your gap year. You never know who you might meet and if they could become your bestie or your future boss! You'll have an inexhaustible source of new contacts before too long!
Before you go…
Taking a gap year can be a thrilling adventure, but it's important to make sure you're financially prepared first. Although it might sound like additional stress to budget and plan for gap year finances, it's actually a great opportunity to learn more about money management.
One way to safely send your hard-earned money while also saving costs is Instarem!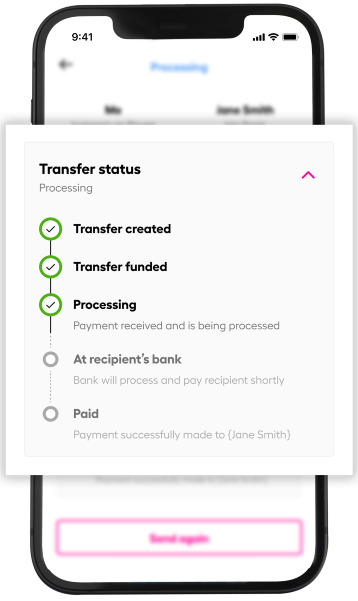 With no hidden fees and competitive exchange rates, we make it easy to send money overseas. Try Instarem for your next transfer by downloading the app or sign up here.
*Disclaimer: This article is intended for informational purposes only. All details are accurate at the time of publishing. Instarem has no affiliation or relationship with products or vendors mentioned.